Alabama Democratic Executive Committee members vote on new delegate selection procedures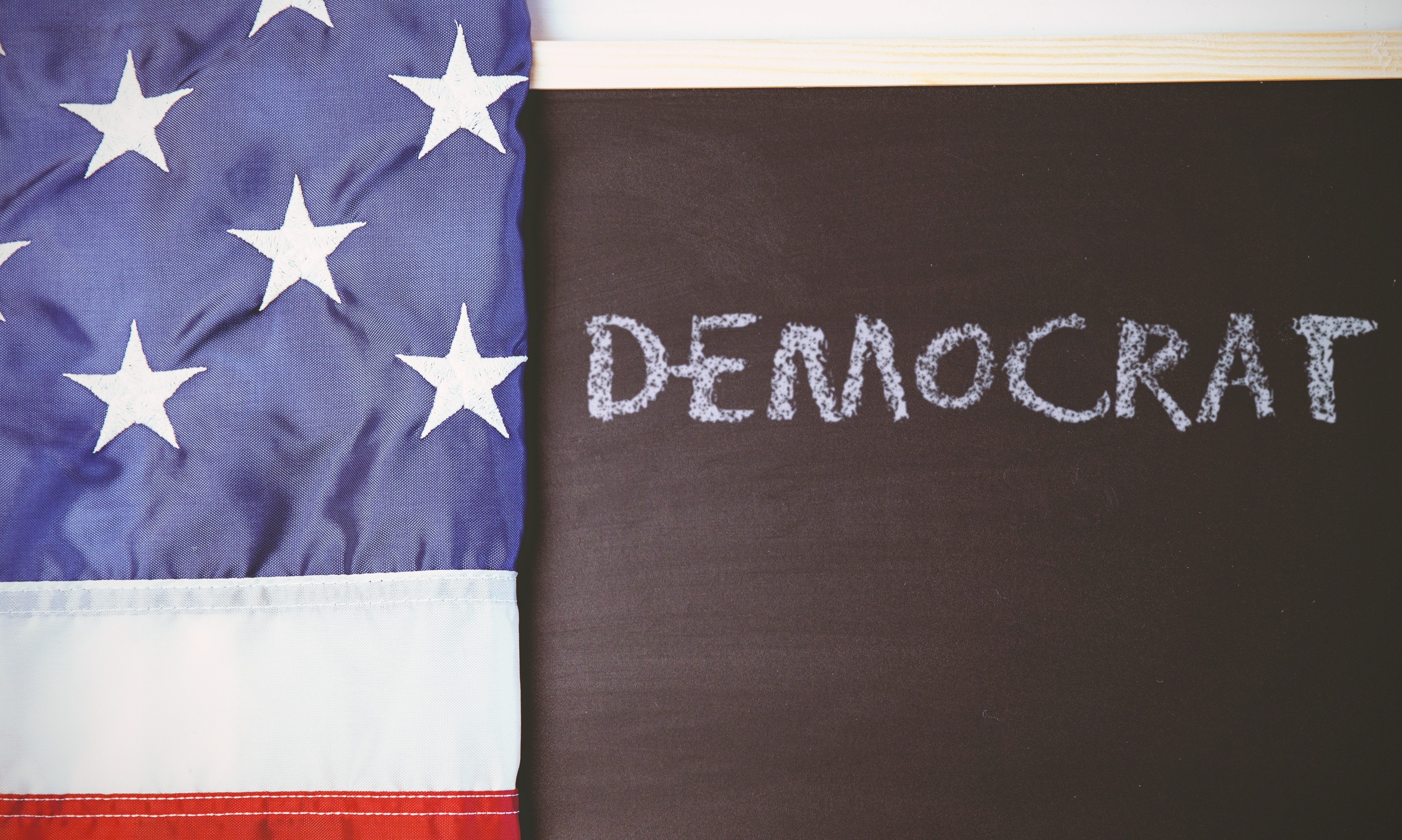 The Alabama Democratic Party is in the midst of an unprecedented time of change. At the urging of U.S. Sen. Doug Jones, D-Alabama, the Democratic National Committee is pressing the Alabama State Democratic Executive Committee to make substantive changes in how the ADP is governed and in the selection process for the SDEC.
The DNC made a firm request for these changes in February when the committee invalidated the 2018 ADP elections that re-elected Nancy Worley as chair. A deadline was set of May 17 for the SDEC to adopt these reforms and hold new elections. That deadline has come and passed. Now, at the urging of the DNC, the SDEC voted on these reforms to how the SDEC is composed. After delaying for five months, the ADP has emailed the current members of the SDEC the DNC requested changes to the delegate selection process to be voted in an up or down manner.
On Monday, the Alabama Political Reporter obtained a widely circulated email from a prominent SDEC member, who was critical of the ADP's leadership's roll-out of the ballots for the rule changes.
"Hopefully, someone at DNC is aware that Alabama SDEC members received an email at 9:40 p.m.," wrote SDEC member Carl Carter in his letter.Friday with a requirement to review the 76-page delegate selection procedures, with no markup showing the changes, by noon today."
"Further, this was sent on an insecure Gmail address with ambiguous instructions (seemingly allowing a reply for a vote) but interpreted to me by Josh Robinson at 10 a.m. today, two hours before the deadline, as requiring an image with the vote and a signature," Carter stated. "Many SDEC members have already voted by replying. Some did not receive the email. Some had it go to spam folders."
"I believe the state party has reached a level of non-functionality that merits the DNC putting someone in place to supervise completion of the delegate plan, as well as the long-delayed revision of bylaws and the election of new officers as required by DNC," Carter said. "Ms. Worley has not shown good faith in meeting the requirements, and it is unclear what authority allows her to remain in office. I am acting as an individual but can assure you that I represent the views of many frustrated SDEC members who believe it is time to act."
Carter has played a very prominent role in democratic campaigns for years. In 2017, he was a part of the Jones for Senate campaign. In 2018, Carter challenged incumbent State Sen. Jim McClendon, R-Springville, but was defeated in the general election.
APR talked with prominent Birmingham area attorney, regular Voice of Alabama Politics contributor and democratic strategist Beth Clayton about what's going on with the ADP.
"The Alabama Democratic Party, under the leadership of Nancy Worley and Dr. Reed, has clearly become relevant in Alabama politics only insomuch as people are still pointing and laughing at the train wreck," Clayton said.
On Monday, the ADP website was down for some reason. Some sources claim that the site was taken down by the web hosting service because Worley and the ADP staff did not pay the bill. APR has not been able to confirm the cause for the site being taken down.
"One would think this level of disorganization, chaos and gross incompetence would be impossible by adult humans, yet here we are," Clayton said. "They have demonstrated they aren't capable of paying simple bills like website domain fees, conducting routine votes on party matters or providing basic candidate support sufficient to outweigh the hindrance they have become."
Despite all the criticism, Worley remains undaunted and is running for re-election leading the ADP. She is being challenged by Tabitha Isner and the Rev. Will Boyd. Isner is an ordained Disciples of Christ minister, and Boyd is the pastor of a church in Muscle Shoals.
Clayton is skeptical of Worley and Reed's ability to right the ship at ADP.
"It's time they resigned and handed the keys over to anyone willing and able to do the work to lead Alabama Democrats into the 20th Century — and hopefully eventually into the 21st Century."
APR still doesn't have a formal date on the next actual SDEC meeting to decide the chair race, but a source tells APR that "anything can happen if we don't have elections by Aug. 17."
APR is still working on this developing story.
Justice Ginsburg's death will supercharge a heated 2020 campaign
The passing of one of the court's most liberal justices so close to the Nov. 3 general election has set off a political firestorm as to what president should pick the next justice — President Donald Trump or Joe Biden, should he defeat Trump in November.
Just hours after the death of 87-year-old Supreme Court Justice Ruth Bader Ginsburg on Friday, conservatives, including the Alabama-based Foundation for Moral Law, said Ginsburg's passing is an opportunity to reverse the ideological trend of the nation's highest court.
The passing of one of the court's most liberal justices so close to the Nov. 3 general election has set off a political firestorm as to what president should pick the next justice — President Donald Trump or Joe Biden, should he defeat Trump in November.
The controversy over when and how to confirm a new justice will likely supercharge an already heated 2020 election campaign. Trump was at a campaign rally on Friday night when he learned about the justice's death from reporters.
"Just died? Wow, I did not know that," Trump said. "She was an amazing woman. Whether you agreed or not she led an amazing life. She was an amazing woman. I am sad to hear that."
Ginsburg, since her appointment by President Bill Clinton, has been bastion of the court's more liberal wing. The court was divided with four "liberal" justices led by Ginsburg and four "conservative" justices led by Samuel Alito.
Chief Justice John Roberts, though appointed by President George W. Bush, has been the swing vote on a number of major issues since the retirement of Justice Anthony Kennedy in 2018. Her death gives Trump the opportunity to appoint her replacement and potentially shape the direction of the court for decades to come.
Conservatives want Trump to select the nominee and the current GOP-controlled Senate to confirm the Trump appointee.
The Foundation for Moral Law — a conservative legal group founded by former Alabama Chief Justice Roy Moore — released a statement saying that Ginsburg's passing is an opportunity to move the court in a more conservative direction.
"For many years United States Supreme Court has been a bastion for liberal anti-God ideology," Moore said. "The passing of Justice Ruth Bader Ginsberg will be an opportunity to reverse this trend. I'm hopeful that President Trump will immediately nominate a true conservative who understands that our rights come from God and no authority in this country can take those rights from us."
"This is a very critical time for our country and our future and the future of our posterity depends upon our vigilance and direction," Moore said.
Judicial Watch, another conservative legal group, echoed Moore's statement.
"Judicial Watch sends it condolences to the family of Justice Ruth Bader Ginsburg. She had a wonderful judicial temperament that will always be remembered," said Judicial Watch President Tom Fitton. "President Trump now has a historic opportunity to nominate yet another constitutional conservative who will honor the Constitution and the rule of law across the full spectrum of constitutional issues."
"And the U.S. Senate should move quickly to work with President Trump to consider and approve a new justice who will faithfully apply the U.S. Constitution," Fitton said. "There is no reason we cannot have a new justice by Election Day."
Trump is expected to put forth a nominee to fill Ginsburg's seat in the coming days, according to ABC News.
Senate Majority Leader Mitch McConnell, R-Kentucky, wrote in a statement that, "President Trump's nominee will receive a vote on the floor of the United States Senate."
But Democratic senators and Senate Minority Leader Chuck Schumer, D-New York, disagree.
"The American people should have a voice in the selection of their next Supreme Court Justice," Schumer wrote on social media Friday, parroting a similar quote McConnell used in 2016 when he refused to give then-President Barack Obama's nominee, Merrick Garland, hearings and a vote for confirmation to the court. "Therefore, this vacancy should not be filled until we have a new president."
Republicans in the Senate blocked Obama from selecting Justice Antonin Scalia's replacement. Scalia was the most conservative jurist on the court.
Ginsburg was a staunch supporter of abortion rights and voter protections, and she played a major role in upholding Roe v. Wade, the Supreme Court decision protecting abortion rights. She also voted in favor of same-sex marriage and to uphold the constitutionality of the Affordable Care Act.
Most political observers expect Trump to appoint a woman to fill Ginsburg's spot. Political insiders have suggested that Trump believes that appointing a woman to the court could help him with woman, a key swing demographic that will likely decide the next election.
Will the Senate confirm Trump's appointment before the election or wait until after the public votes? If Republicans lose control of the Senate, could a lame duck GOP majority select the direction of the court on their way out?
Alabama Sen. Doug Jones has been widely criticized for his vote against the confirmation of Justice Brett Kavanaugh. If the vote comes before the Nov. 3 election, Jones's decision on whether to confirm Trump's appointee will be heavily scrutinized.
The questions about the Supreme Court is likely to only further inflame passions on both sides this election cycle.