Alabama Democratic Executive Committee members vote on new delegate selection procedures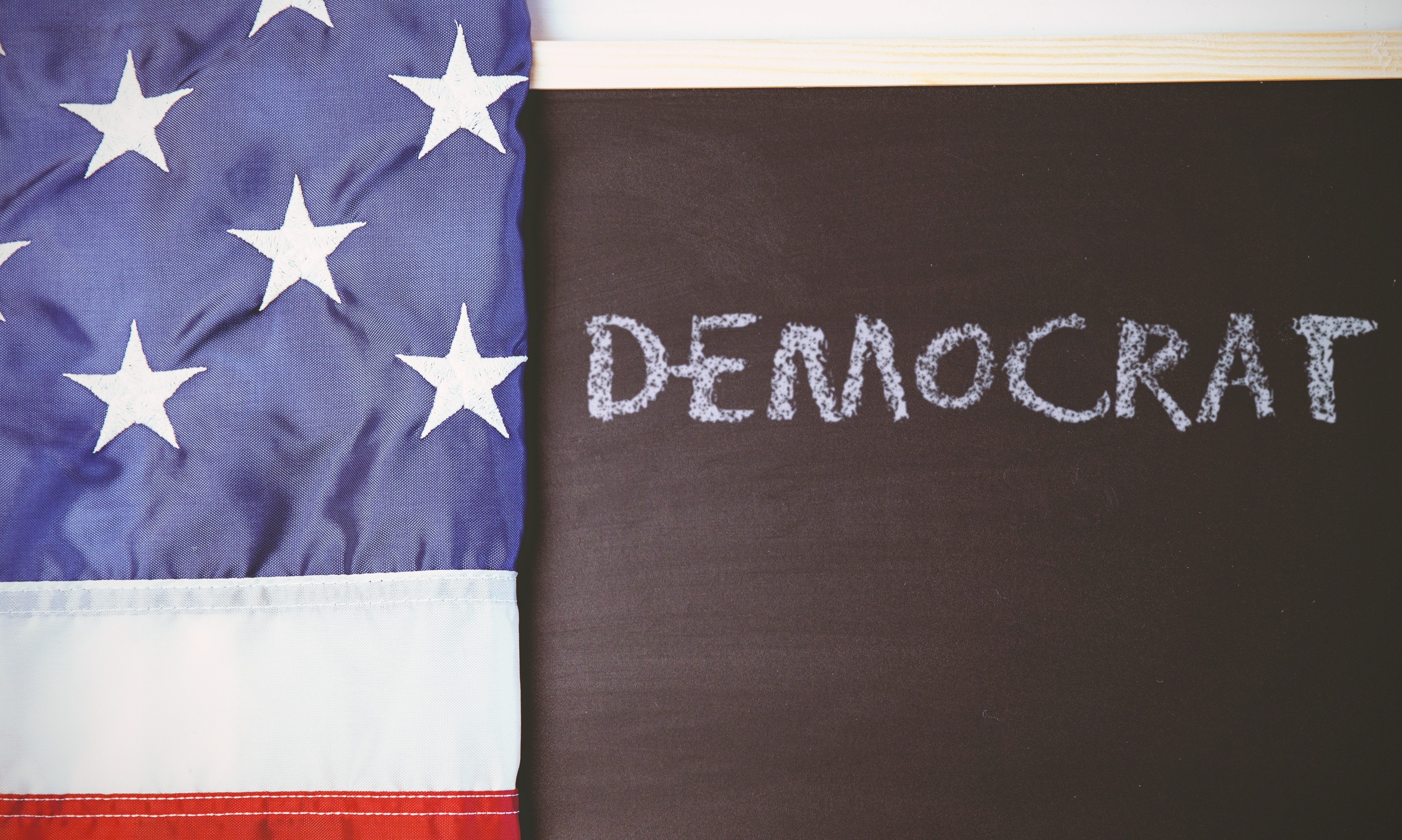 The Alabama Democratic Party is in the midst of an unprecedented time of change. At the urging of U.S. Sen. Doug Jones, D-Alabama, the Democratic National Committee is pressing the Alabama State Democratic Executive Committee to make substantive changes in how the ADP is governed and in the selection process for the SDEC.
The DNC made a firm request for these changes in February when the committee invalidated the 2018 ADP elections that re-elected Nancy Worley as chair. A deadline was set of May 17 for the SDEC to adopt these reforms and hold new elections. That deadline has come and passed. Now, at the urging of the DNC, the SDEC voted on these reforms to how the SDEC is composed. After delaying for five months, the ADP has emailed the current members of the SDEC the DNC requested changes to the delegate selection process to be voted in an up or down manner.
On Monday, the Alabama Political Reporter obtained a widely circulated email from a prominent SDEC member, who was critical of the ADP's leadership's roll-out of the ballots for the rule changes.
"Hopefully, someone at DNC is aware that Alabama SDEC members received an email at 9:40 p.m.," wrote SDEC member Carl Carter in his letter.Friday with a requirement to review the 76-page delegate selection procedures, with no markup showing the changes, by noon today."
"Further, this was sent on an insecure Gmail address with ambiguous instructions (seemingly allowing a reply for a vote) but interpreted to me by Josh Robinson at 10 a.m. today, two hours before the deadline, as requiring an image with the vote and a signature," Carter stated. "Many SDEC members have already voted by replying. Some did not receive the email. Some had it go to spam folders."
"I believe the state party has reached a level of non-functionality that merits the DNC putting someone in place to supervise completion of the delegate plan, as well as the long-delayed revision of bylaws and the election of new officers as required by DNC," Carter said. "Ms. Worley has not shown good faith in meeting the requirements, and it is unclear what authority allows her to remain in office. I am acting as an individual but can assure you that I represent the views of many frustrated SDEC members who believe it is time to act."
Carter has played a very prominent role in democratic campaigns for years. In 2017, he was a part of the Jones for Senate campaign. In 2018, Carter challenged incumbent State Sen. Jim McClendon, R-Springville, but was defeated in the general election.
APR talked with prominent Birmingham area attorney, regular Voice of Alabama Politics contributor and democratic strategist Beth Clayton about what's going on with the ADP.
"The Alabama Democratic Party, under the leadership of Nancy Worley and Dr. Reed, has clearly become relevant in Alabama politics only insomuch as people are still pointing and laughing at the train wreck," Clayton said.
On Monday, the ADP website was down for some reason. Some sources claim that the site was taken down by the web hosting service because Worley and the ADP staff did not pay the bill. APR has not been able to confirm the cause for the site being taken down.
"One would think this level of disorganization, chaos and gross incompetence would be impossible by adult humans, yet here we are," Clayton said. "They have demonstrated they aren't capable of paying simple bills like website domain fees, conducting routine votes on party matters or providing basic candidate support sufficient to outweigh the hindrance they have become."
Despite all the criticism, Worley remains undaunted and is running for re-election leading the ADP. She is being challenged by Tabitha Isner and the Rev. Will Boyd. Isner is an ordained Disciples of Christ minister, and Boyd is the pastor of a church in Muscle Shoals.
Clayton is skeptical of Worley and Reed's ability to right the ship at ADP.
"It's time they resigned and handed the keys over to anyone willing and able to do the work to lead Alabama Democrats into the 20th Century — and hopefully eventually into the 21st Century."
APR still doesn't have a formal date on the next actual SDEC meeting to decide the chair race, but a source tells APR that "anything can happen if we don't have elections by Aug. 17."
APR is still working on this developing story.
Print this piece
Sanders campaign seeking Bernie Victory Captains in Alabama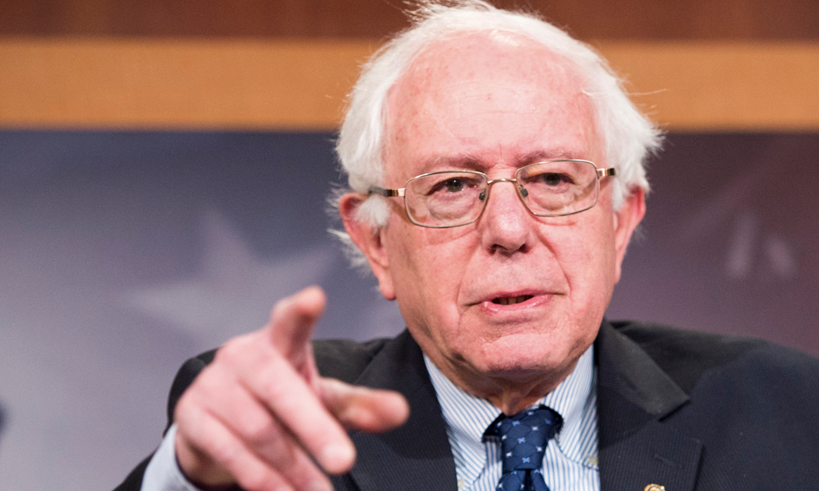 Saturday the Bernie Sanders for President campaign announced that they are seeking Bernie Victory Captains in Alabama who will host at least one Bernie event every week between now and the Alabama presidential primary on March 3.
"As a Bernie Victory Captain, you will host voter contact events like phone banks and Bernie Journeys to the states that vote before us that are vital to securing support for Bernie and our movement," the Sanders campaign wrote in recruiting emails. "You will be working with world-class organizers and dedicated supporters across the country."
"Voting for the Democratic nominee who will take on Trump is well underway," the campaign continued. "We won Iowa and New Hampshire, and mail-in and early voting ballots are being cast across the country. Before we know it, it will be your state's turn to vote! So we're looking for supporters in Alabama to join our Bernie Victory Captain program. Bernie Victory Captains are supporters who can commit to hosting one event a week between now and the Alabama primary."
Bernie Victory Captains are leading teams of people canvassing neighborhoods. They also played important roles in Sanders' win in New Hampshire and close second place finish in Iowa. Sanders had more votes in Iowa than South Bend Mayor Pete Buttigieg; but the Iowa Democratic Party ruled that because Buttigieg won more caucuses that he was the winner of Iowa and not Sanders.
"A volunteer I hosted on a Bernie Journey to New Hampshire this weekend just emailed to tell me she wouldn't have volunteered if she didn't see the event near her. Heartwarming," on Bernie Victory Captain wrote.
"Conquered my fear of canvassing. Hosted my third canvass yesterday and it went GREAT!!" another wrote.
Sanders is a U.S. Senator from Vermont. Though Sanders is an independent and a self-proclaimed socialist he caucuses with Senate Democrats.
The pro-Bernie group: Our Revolution wrote in an email: "The corporate media and the billionaire class have escalated their propaganda against Bernie and our movement."
"Chris Matthews had a near hysterical breakdown on MSNBC about being "executed" in Central Park if Bernie is elected," the group continued. "The former head of Goldman Sachs said that Bernie would "ruin" the American economy. MSNBC pretended that Buttigieg, Klobuchar, and Biden are one candidate to justify not admitting that Bernie is the frontrunner in the presidential primary race."
"As our vision of a just government that represents working people continues to gain momentum, their attacks will only become more vicious," the group continued. "Our Revolution is organizing all over America to support Bernie and a wave of progressive candidates who share our values. Rush a donation now to help us fight back against increasingly desperate corporate propaganda and organize to win in Nevada and all over the country!"
Former Vice President Joe Biden (D) had appeared to be the Democratic frontrunner; but his campaign was rocked by disappointing finishes in both Iowa and New Hampshire. Biden has been stung by GOP criticism that his son Hunter Biden profited from lucrative overseas deal in Ukraine and China off of Biden's tenure as Vice President.
Former New York City Mayor billionaire Michael Bloomberg has assembled a large campaign apparatus that includes hundreds of the Democratic Party's top operatives and strategists. He has spent more than $350 million of his own fortune into a months-long national advertising campaign that has lifted him in the polls as Biden has struggled in the early contests that Bloomberg ignored.
Bloomberg needs one more national poll sanctioned by the Democratic Party to show that he has ten percent support or more for him to participate in the next Democratic debate on Wednesday in Los Vegas. Sanders, Buttigieg, Biden, and U.S. Senators Amy Klobuchar (Minnesota) and Elizabeth Warren (Massachusetts) have already qualified to be on the debate stage.
Congresswoman Terri A Sewell, D-Selma, and U.S. Senator Doug Jones (D) have both endorsed VP Biden. The Alabama Democratic Conference and its leader Alabama Democratic Party Vice Chair for Minority Affairs Joe Reed has endorsed Bloomberg.
The Alabama Democratic Presidential primary will be on March 3.
People in states like California and South Carolina with early voting are already casting their ballots.
Original reporting by the Hill contributed to this report.
Print this piece