Opposition grows against Mobile River toll bridge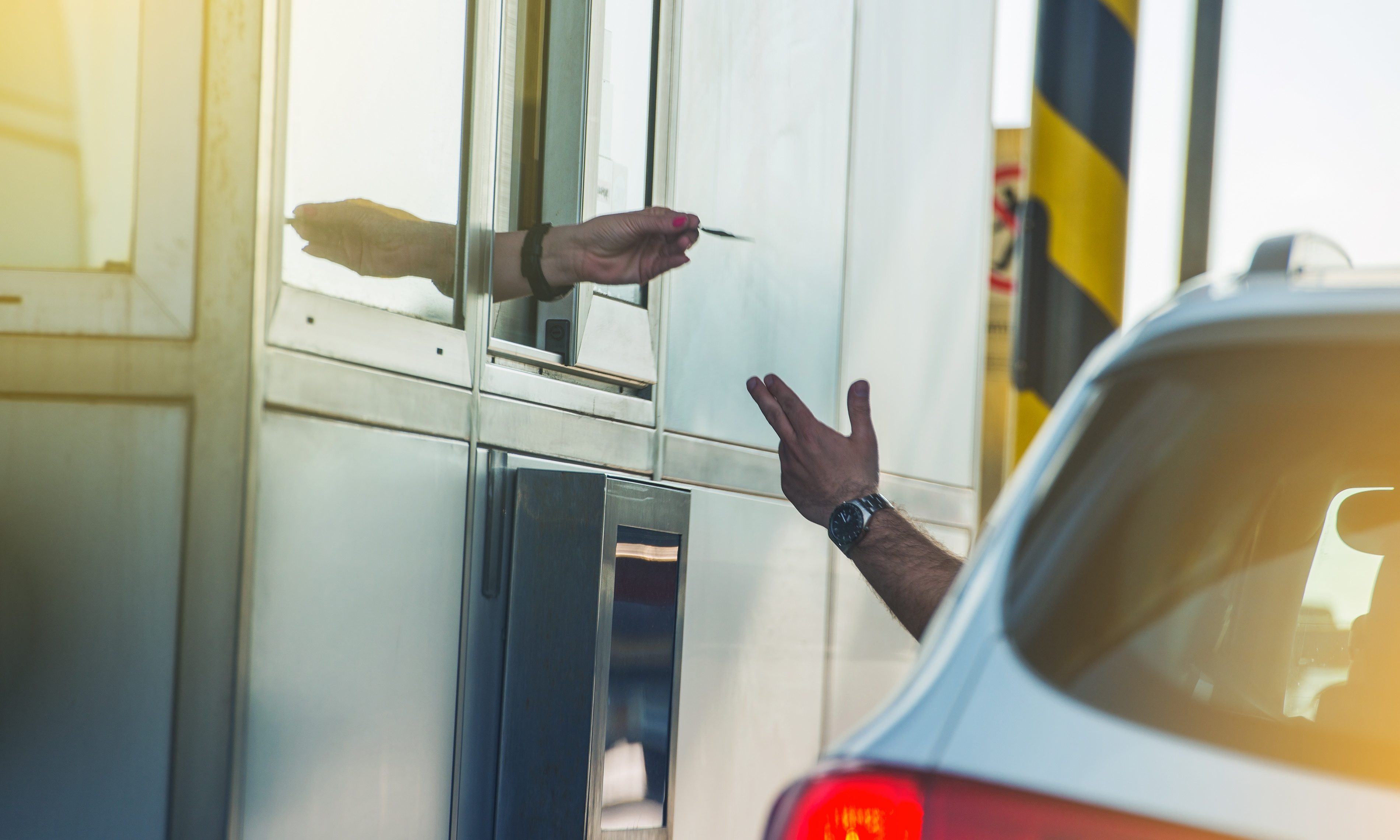 The Alabama Department of Transportation is not holding many listening sessions to see what the people of Alabama are thinking about their proposed I-10 toll bridge connecting Mobile and Baldwin counties.
Since the Legislature passed enabling legislation for ALDOT to grant private toll operators the power to take away motorists' automobile registrations for failing to pay a billed toll, opposition to the project has grown to include Congressman Bradley Byrne, R-Alabama, congressional candidates and the entire Mobile State House delegation.
Speaker Pro Tem Victor Gaston, R-Mobile, and Napoleon Bracy, D-Mobile, recently led a bipartisan legislative letter asking Alabama Gov. Kay Ivey to stop the toll bridge. State Auditor Jim Zeigler created a Facebook page to fight the toll bridge. That page has grown to a membership of 25,000 in just a few short weeks.
"The proposal to charge working folks $2,500 or more a year to cross Mobile Bay is irresponsible and economically damaging," Zeigler said in a statement on his Block the Mobile Bayway Toll page. "This is the government's bad idea of the decade. We citizens must rise up and block the Mobile BayWay $6 toll. I-10 is an Interstate highway serving many states. Other such bridges have no tolls. There are other options to pay for the I-10 bridge. This site is your campaign headquarters to block the toll. Join this group and share it with others. We will post steps here to BLOCK THE MOBILE BAYWAY TOLL."
Zeigler is warning that using I-10 to enter or leave Mobile, which is currently free, via toll would just be the beginning for ALDOT handing over the infrastructure of the state to corporate interests to charge citizens for their use. All this comes after ALDOT recently abandoned a controversial plan to build a toll bridge across the Tennessee River.
APR asked Zeigler about a separate new toll road being proposed across Baldwin County that would connect I-10 with I-65 to speed up beach travel.
"We are looking at the amendment to be voted on for the Baldwin County express extension toll road," Zeigler said. "It is a very different issue from the proposed I-10 toll. Baldwin County voters will get to decide the express extension toll plan. That is as it should be — a vote of the people."
"I wish that voters could decide the I-10 toll plan," Zeigler said. "We would defeat it with 70 percent against. We have gained 23,000 members in our group, Block the Mobile Bayway Toll, in just two months. … The Mobile Bay $12.00 toll plan is only the first of many tolls coming to a road near you. Let's stop this NEW TAX here and now."
A spokesman for ALDOT has said that there will not be a project to build a Mobile River bridge unless it is tolled.
A $250 million grant application that ALDOT applied for the I-10 Bridge and causeway project was rejected by the U.S. Department of Transportation last year. The DOT also took back $27 million it had previously awarded ALDOT to fix the onramps to the Wallace tunnels, which are the current means by which I-10 motorists get across the Mobile River.
On Monday, APR published a story on the new federal Opportunity Zones and how the state might use Opportunity Zone designation to improve the after-tax returns for investors who invest in these projects.
Print this piece
Alabama may need 2,500 more ventilators. It's having to compete to get them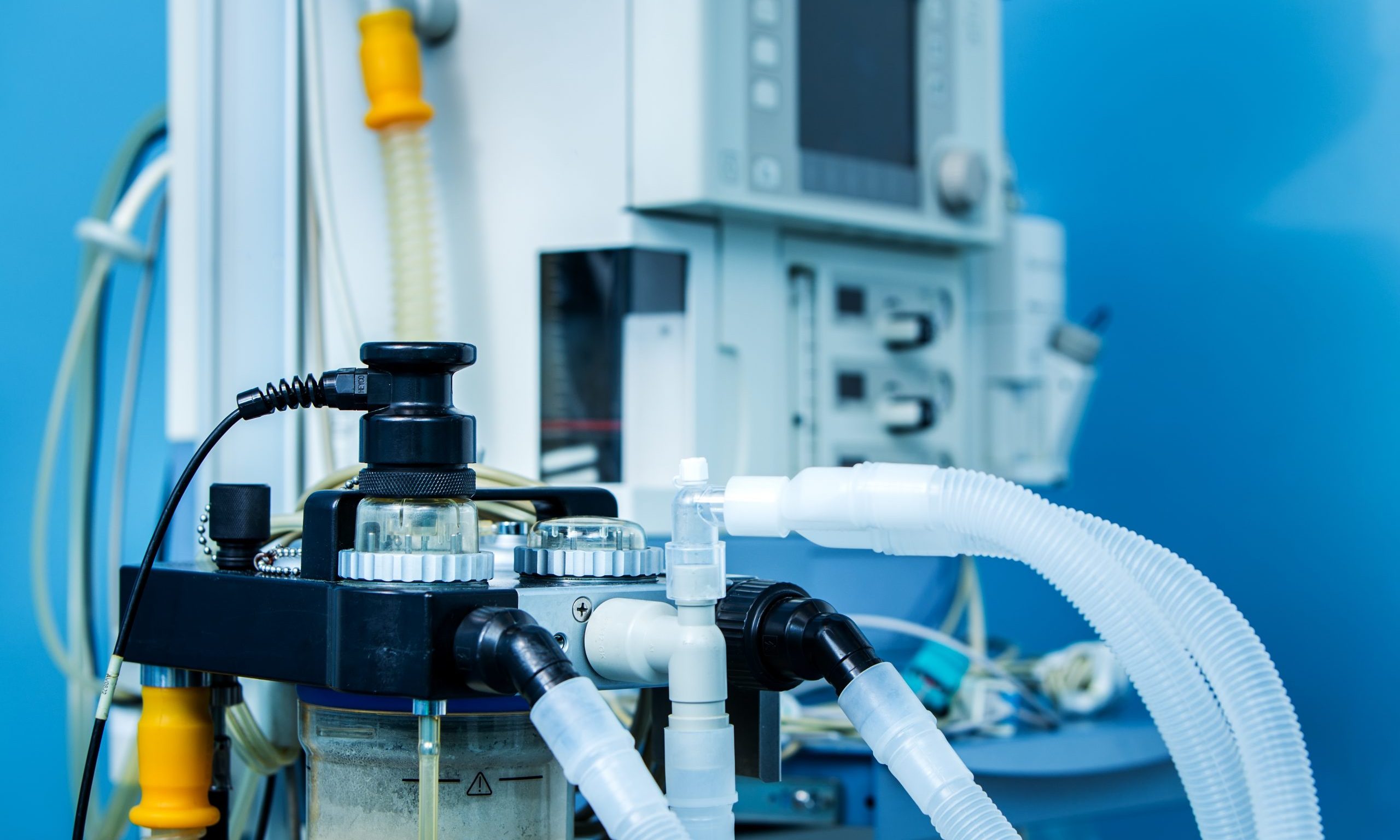 Alabama may need 2,000 more ventilators than it has, and it's being forced to compete with other states to get them on the private market.
State Health Officer Dr. Scott Harris said Friday that the Alabama Department of Public Health is attempting to source its own ventilators as a number of hospitals in the state are already struggling and asking for more.
The state requested 500 ventilators from the federal government through the Department of Health and Human Services and the national strategic stockpile. It asked for 200 of them to be delivered urgently.
"HHS has indicated that they're not going to fulfill that anytime soon because they're still taking care of places like New York City," Harris said in an interview with APR.
When Alabama nears an expected surge — say 72 hours before hospitals are expected to be overwhelmed with patients requiring life support — they may be able to make the extra ventilators available.
So Alabama, like a number of states, is being forced to try to source ventilators on its own through the private market, where hundreds of hospitals, all the other states and other countries are trying to do the same.
Harris said he signed a purchase order Thursday for 250 more ventilators.
"We're waiting to see, and then there are others that we're waiting to hear from," Harris told APR. "We're doing our best to try to source these in any way that we can."
"We're attempting to source those ourselves, but as you know, all the states are looking to source their own and in some measure competing with each other," he said a press conference Friday evening when Gov. Kay Ivey announced a shelter in place order.
Alabama Sen. Doug Jones said Thursday that Alabama will likely make additional requests, but there are only 10,000 ventilators in the national stockpile and in the U.S. Department of Defense surplus. And with every other state in the country also requesting these supplies, the federal government has said that states should not rely on the national stockpile to bolster their ventilator capacity.
By Friday, nearly 1,500 people were confirmed positive with the virus. At least 38 have died. Dire models from the Institute for Health Metrics and Evaluation at the University of Washington — models that influenced the state's decision to issue a stay-at-home order — project that by mid-April, Alabama could have a massive shortage of ventilators and hospital beds.
"The timeline I think makes sense and the time when we're expected to have a surge is the part that was most useful to us," Harris said. "We've been trying very hard to get an order in place with regards to this surge that we expect to happen."
The model estimates that Alabama could have a shortage of 20,000 hospital beds, 3,900 intensive care beds and more than 2,000 ventilators.
At least 3,500 ventilators would be needed at the peak of the COVID-19 outbreak in mid-April, according to the IHME model. Last month, Alabama Hospital Association President Donald Williamson said the state has a surge capacity of about 800.
The same model projects that about 5,500 people could die from COVID-19 in Alabama by August. However, the model is live and is regularly adjusted. Earlier this week, it suggested that 7,000 people could die by August.
Harris said the state, over the past couple of weeks, has added a few hundred additional ventilators to its capacity by converting anesthesia machines and veterinary ventilators for use on those infected with the coronavirus.
"Yet, even with adding all of those ventilators, going up by a few hundred units, which means to tell you that we're still using around the same percent of all of our ventilators even though the number [of ventilators] is going up," Harris said. "So we know that there are more patients on ventilators."
The state health officer said some hospitals in the state are already struggling but others are cooperating to share resources.
"They are really working hard to make sure that they have what they need, and we're trying very hard, along with the governor's office, to make sure that Alabama has enough inventory," Harris said.
Print this piece