State VA selects Wiregrass region for new $60 million veterans home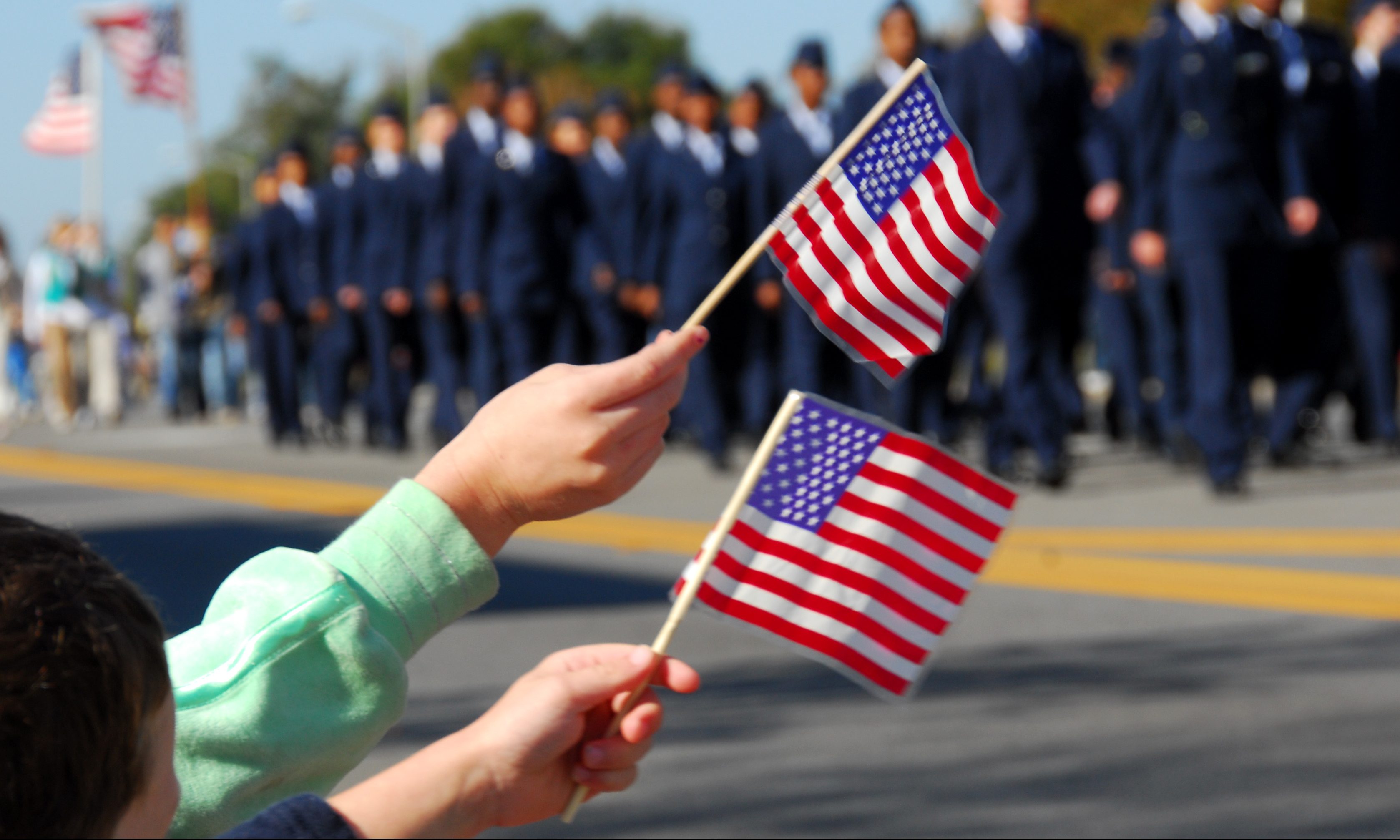 The Alabama Department of Veterans Affairs on Monday announced plans to build a new approximately $60 million veterans home in one of nine Southeast Alabama counties. 
The new nursing home is to be set on at least 27 acres and will care for between 150 and 175 elderly veterans, joining the other existing four homes owned and overseen by the state DVA. 
"To think that we're going to add more capacity, it warms my heart," said state DVA commissioner Kent Davis speaking by phone Monday. "It's a good thing. This is a good use of taxpayer dollars." 
A long-term feasibility study completed in 2018 found that a new veterans home is needed to be able to meet the demands of the state's aging veteran population, Davis said. The study's goal was to target the state's needs as far into the future as 2045. 
Researchers found that the Wiregrass region was especially in need of the facility. The region includes the counties Barbour, Butler, Coffee, Covington, Crenshaw, Dale, Geneva, Houston and Pike. 
A detailed list of requirements for submitting proposals to the state department for the new home was sent to those nine counties on Monday. Any cities or county governments in those counties have until Aug. 15, 2019, to submit proposals. 
The state DVA will evaluate proposals based upon five categories, which include the favorability of the land, transportation access, available workforce in that area, nearby specialized healthcare services and any other factors identified by the proposer, such as letters of support and financial incentives offered by the applicant.  
The state Board of Veterans Affairs will select the location in a formal vote "at a date to be determined," according to the department. 
About two thirds of the cost of the new facility will come from federal funds, Davis said, with the state DVA paying the remainder. 
The Bill Nichols State Veterans Home opened in Alexander City in 1989, followed by the 1995 opening of the Floyd E. "Tut" Fann State Veterans Home in Huntsville and the William F. Green State Veterans Home in Bay Minette. The Colonel Robert L. Howard State Veterans Home opened in Pell City in 2012, according to the state DVA. 
All four existing veterans homes are operated by South Carolina-based HMR Veterans Services Inc., under oversight by the Alabama Board of Veterans Affairs. HMR Veterans Services also operates homes in South Carolina, Maryland and Texas, according to the company's website.
After the site selection, a bidding process will begin to select a management company to operate the new home, Davis said. 
In November 2007, the Civil Rights Division of the U.S. Department of Justice conducted an investigation into problems at the William F. Green veterans home in Bay Minette, which was being operated by the company that is today known as HMR Veterans Affairs. 
The DOJ found problems with assessment, planning and care of veterans, which led to the deaths of several at the facility, according to the government's report. 
In 2011, the DOJ signed on to a memorandum of understanding with the state, Alabama DAV and with what is now called HMR Veterans Affairs that required numerous operational improvements at the facility. 
The DOJ in 2013 closed the matter, noting at the time that those improvements had been made. 
More recent allegations in March of mistreatment of veterans made by two former employees at the Floyd E. "Tut" Fann State veterans home have been investigated by three outside agencies, Davis said, and the accusations could not be substantiated. 
The two former employees, who had been terminated from their jobs, alleged that there were problems with bed bugs at the facility and that cafeteria staff weren't meeting the dietary restrictions of some of the residents, according to news accounts at the time. 
Davis, who was named state DVA commissioner in February 2019, said when he learned of the allegations, he called for the state Public Health Department to complete an independent investigation, which he said could not substantiate the allegations. 
Federal VA staff also conducted a weeks-long site visit and investigation into the specific allegations and the facility operation as a whole, Davis said. Additionally, the federal Veterans Affairs Inspector General also looked into the matter and cleared the state DVA of any wrongdoing, he said. 
"They could not substantiate any of the allegations," Davis said. "We took the allegations seriously." 
While the state DVA oversees those four homes, the U.S. Department of Veterans Affairs operates two other homes, located in Tuskegee and Tuscaloosa. 
Sen. Doug Jones filed legislation in 2018 that was signed into law that year and requires the U.S. Department of Veterans Affairs to increase accountability of all 133 VA nursing homes, including those in Tuskegee and Tuscaloosa, and to provide Congress with annual reports on each. 
Jones' action followed separate June 2018 reports by USA Today and the Boston Globe that showed the U.S. Department of Veterans Affairs had kept a secret, internal five-star ratings system of federally overseen VA homes. The VA's homes in Tuskegee and Tuscaloosa were among the lowest rated homes in the U.S, according to the VA's own ratings.
Governor announces $200 million "Revive Plus" small business grant program
Revive Plus is the second wave of funding for organizations with 50 or fewer employees and will award grants of up to $20,000 for expenses.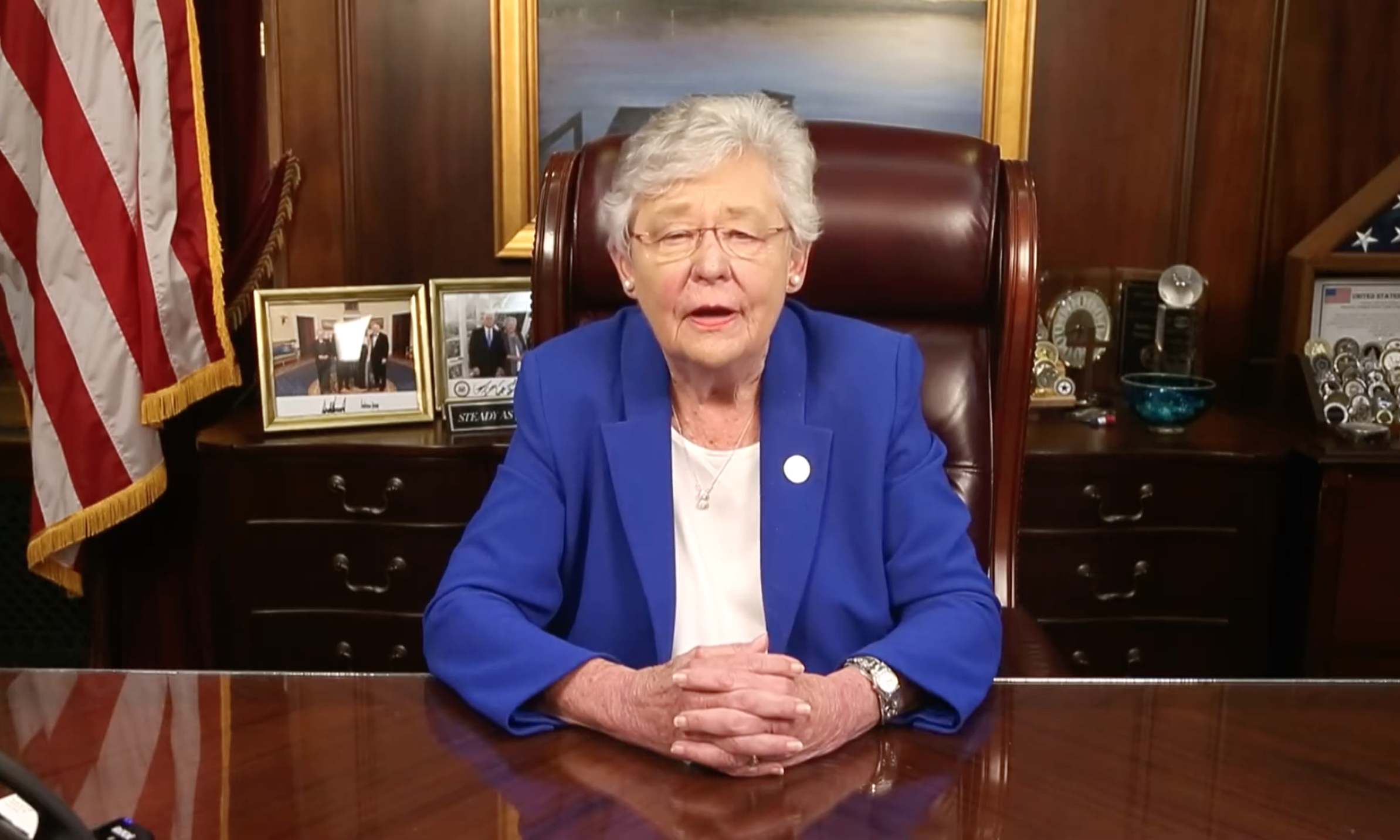 Gov. Kay Ivey on Wednesday announced Revive Plus, a $200 million grant program to support small businesses, non-profits and faith-based organizations in Alabama that have been impacted by COVID-19. Revive Plus is the second wave of funding for these organizations with 50 or fewer employees and will award grants of up to $20,000 for expenses they have incurred due to operational interruptions caused by the pandemic and related business closures.
"As the state has rolled out over $1 billion of the CARES Act monies to the individuals and businesses affected by COVID-19, it became evident the group most overwhelmingly hurt during the pandemic were the small 'mom and pop' shops," Ivey said. "A second round of assistance through Revive Plus will ensure that the small business owners who have borne the brunt of the downed economy can be made as whole as possible. As we head into the holiday season, my hope is that this will be welcome news for our businesses and help ease their burdens from what has been a very hard year."
Entities may receive up to $20,000 to reimburse qualifying expenses if they have not received federal assistance for the corresponding item they are claiming with the state of Alabama. The Revive Plus grant is in addition to any state of Alabama Coronavirus Relief Fund grant previously received, including the Revive Alabama Small Business, Non-Profit, Faith-Based, and Health Care Provider grants. There is no set cap on the number of entities that may be awarded a Revive Plus Grant. Grants will be awarded to qualifying applicants on a first-come, first-served basis until the funds are exhausted.
"The Revive Plus program is much needed in our small business economy," said Senate General Fund Chairman Greg Albritton, R-Atmore. "I commend Governor Ivey for taking this action, recapturing unspent dollars and using a proven program to bring economic relief to our small business owners."
Alabama received approximately $1.9 billion of CARES Act funding to respond to and mitigate the coronavirus pandemic. Alabama Act 2020-199 initially designated up to $300 million of the Coronavirus Relief Fund for individuals, businesses, non-profit and faith-based organizations directly impacted by the coronavirus pandemic. After the initial $100 million for small business that was reimbursed starting in July 2020, legislative leadership approved a second round of $200 million from allocations made to reimburse state government and from other grant programs that have ended with the full allocation unspent.
"This second round of funding for Alabama entities will provide much needed resources for our state's economy," said Senate Minority Leader Bobby Singleton, D-Greensboro. "I appreciate the governor and the Finance Department's work to ensure we utilize these funds to the benefit of our citizens."
Entities may access grant information and the grant application through the Coronavirus Relief Fund website. The application period for the Revive Plus Grant Program will open at noon, Nov. 23, 2020 and run through noon, Dec. 4, 2020.
"This is welcome news for small businesses, non-profits and faith-based organizations that are continuing to feel the adverse effects of the Covid-19 virus," said House General Fund Chairman Steve Clouse, R-Ozark. "Time is of the essence and I urge all qualified entities to apply as soon as possible beginning Monday, November 23rd."
A coalition of the Business Council of Alabama, the National Federation of Independent Business of Alabama (NFIB Alabama) and the Alabama Restaurant Association worked closely with the governor's office to revisit the grant program after the initial round of Revive Alabama reached the $100 million cap.
"Businesses throughout the state are working diligently to keep their employees and customers safe, all while ensuring commerce throughout Alabama continues to move," said Business Council of Alabama President and CEO Katie Britt. "Revive Plus will be essential in giving Alabama businesses access to the necessary and needed funding to keep their doors open and keep hard working Alabamians employed. Our broad coalition of businesses, associations and chambers commend Governor Ivey and her administration for putting these critical funds into the hands of businesses who need it most."
Qualifying entities must have been in business March 1, 2020, are currently in business and have a valid W-9 to apply for a Revive Plus Grant.