ASU celebrates 152nd birthday party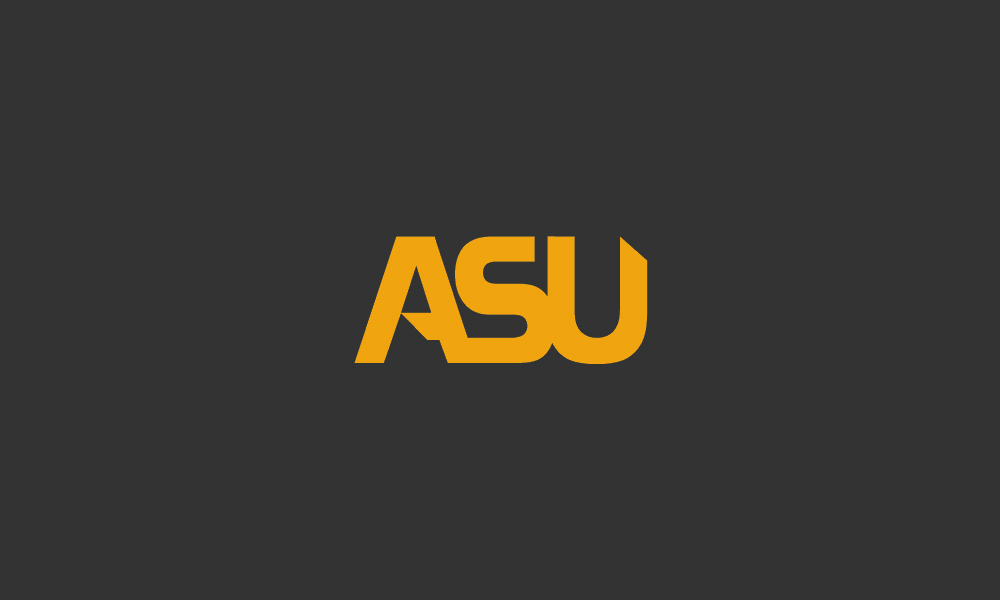 On Thursday, Alabama State University is celebrating the 152nd anniversary of it's founding as well as Alabama's Bicentennial year as a state with a ceremony, over 200 excited kids, and cake.
President Quinton Ross and others will speak at the event and that will be followed by music and the eating of the birthday cake. Ross is a former member of the Alabama State Senate.
The ASU family said in a statement: "Join us and over 200 excited first – 12th grade ASU SKYCAP kids as Alabama State University celebrates its 152nd Birthday Party and the State of Alabama's Bicentennial Birthday during a brief, but celebratory ceremony, which will include ASU President Quinton T. Ross, Jr. offering opening remarks, other speakers, music, and some very "yummy" birthday refreshments. The big ASU 152nd Birthday & Alabama Bicentennial Bash will be held in the ASU Hardy Student Center in its second-floor Ballroom-C. Don't miss out on the hundreds of delicious ASU birthday cupcakes decked out in the school colors, which will spell "ASU-152."
The ceremony and festivities are open to all of the Hornets students and alumni as well as the University's many family and friends in the general public, and the news media.
The guests include over 200 young people who represent ASU's future, who are summer camp students in ASU's SKYCAP program. They will be present and will be singing "Happy 152nd Birthday" to ASU and "Happy 200th Birthday" to the state of Alabama.
The event will begin at 11:30 a.m. and is expected to conclude at around noon. It will be at ASU's Hardy Student Center in its second-floor Ballroom-C.
Thursday is the exact date of ASU's founding in 1867 by nine freedmen, all former slaves, in Marion, Alabama. Joey Pinch, Thomas Speed, Nickolas Dale, James Childs, Thomas Lee, John Freeman, Nathan Levert, David Harris, and Alexander H. Curtis, made up the first Board of Trustees.
Despite the tight economic conditions in post-Civil War Alabama, together they pooled $500 to establish the Lincoln Normal School to help educate the newly freed Black residents of Alabama. Today that historically black college and University is known as Alabama State University. They used that money to buy land and the American Missionary Association provided the money to build the first building.
In 1873 the state of Alabama took control and it was renamed the State Normal School and University for the Education of Colored Teachers and Students. It was renamed the Alabama State Lincoln Normal School and University (ASLNSU) in 1874. In 1887 it was moved to Montgomery and renamed the Normal School for Colored Students. It was funded by the state legislature for the first time in 1899.
Around that time William B. Patterson became the first Black faculty member. He became the first Black President in 1915. Under his leadership, it became a two-year junior college in 1920. It became a four-year university in 1929 and was renamed the State Teacher College, with the first four-year degrees in teacher education being awarded in 1931. In 1948 it was renamed as the Alabama State College for Negroes. In 1954 that was shortened to Alabama State College. In 1969 it was renamed Alabama State University.
Since 1867, ASU has been dedicated to education, research, service and improving student's learning and the greater community's lives through its championing and defending the ideals and principals of education, intellectualism, justice, equality and fair-play for all people.
President Ross has also introduced to ASU an enhanced ideal of "CommUniversity" which is building bridges and reaching out to assist, educate, and enlighten the community, via the University.
Alabama State University is America's oldest 'state-sponsored' liberal arts HBCU and it is an important member of the Montgomery/River Region/State community. At last estimate, ASU annually contributes over $900 million in revenue to the local and state economy.
A State of Alabama historical marker stands in front of ASU's William Harper Councill Hall that notes that the birth of America' s modern Civil Rights Movement took place in its basement mere hours after Rosa Parks arrest. It was there that the planning and organizing of the Montgomery Bus Boycott, led by ASU faculty members Jo Ann Robinson, Thelma Glass and other members of the Women's Political Council, took place on December 1, 1955.
ASU family members and supporters will also have an opportunity to show their love for the University by donating it to honor Alabama State University's 152-year-old legacy.
Individuals or businesses can donate by contacting The ASU Foundation at P.O. Box 271, Montgomery, AL 36101-0271. Interested parties may also call Jennifer Anderson, ASU's director of Development, at 334-229-4950.
(Blackpast was consulted in the writing of this report.)
Print this piece
South Alabama medical residents work alongside Orange Beach first responders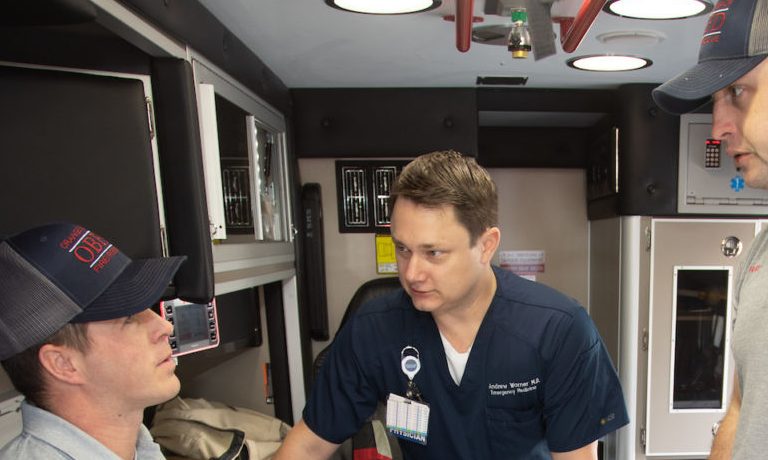 Residents in USA Health's Emergency Medicine Residency Program are given the opportunity to rotate with emergency medical services (EMS) in Orange Beach. The residents are stationed at the Orange Beach Fire Department giving resident physicians the experience of responding to emergency calls alongside paramedics and firefighters.
Paul Henning, M.D. is the associate program director of the Emergency Medicine Residency Program at USA Health and medical director of Orange Beach Fire/Rescue.
"The expertise that a patient gets in the field can determine outcomes," Henning explained. "It bridges the gap between the physician and the paramedic. Seldom, if ever, do physicians have this kind of exposure to prehospital emergency services. It also gives the physician more perspective of what the paramedics are doing in the field. If we have an opportunity to improve the prehospital scope of practice, then we have accomplished our goals."
Henning also serves as an associate professor of emergency medicine at the University of South Alabama College of Medicine.
He said that it is vital that physicians understand what happens in the prehospital stage of care.
The innovative program was established in July 2019.
Andrew Warner, M.D., took a nonlinear path to emergency medicine. Dr. Warner is a former Green Beret, who served with the U.S. Army 5thSpecial Forces Group on tours in Iraq and Afghanistan.
Following his military service, he went on to earn his medical degree from the University of Cincinnati College of Medicine. He completed his residency training in family medicine at USA Health and started in the emergency medicine program as a second-year resident.
Warner expressed his great respect for the Orange Beach first responders, who "epitomize true dedication to patient care and outcomes."
"I have further learned to appreciate just how critical those precious seconds in the prehospital setting are for patient survivability," Warner added.
Justin Thomas, M.D. is a second-year emergency medicine resident and was the first USA Health resident to rotate in Orange Beach. Thomas said that the experience opened his eyes to the constraints paramedics endure while working in the field, particularly when responding to calls in rural areas of the county.
"There are locations they respond to that may be in the middle of the woods, or down a dirt road someone only goes down once every couple of weeks," Thomas said. "They have to lug their supplies and the stretcher to the house, assess and care for the patient, and then bring them to the ambulance."
The medics are limited by the supplies and tools they have with them, Thomas said. "It's much different being at a hospital with all the resources at your disposal versus working from an ambulance with limited capabilities."
Thomas earned his medical degree from the American University of the Caribbean. He took a nontraditional route to emergency medicine. As a resident in USA Health's Family Medicine Residency Program, he rotated in the emergency department at University Hospital and was attracted to the field.
After graduating from his family medicine residency in June 2019, Thomas was offered a spot in the new Emergency Medicine Residency Program. Dr. Thomas was given approval from the American Board of Emergency Medicine to start as a second-year because of his months of training in emergency medicine during his family medicine residency.
Economic developer Dr Nicole Jones told the Alabama Political Reporter, "Response time is critical, especially in rural areas and areas that have longer distances to medical facilities than urban counterparts. The partnership between USA Health emergency medicine residency program and Orange Beach paramedics and fire rescue is a win-win situation. Both parties learn from one another and gain a deeper understanding of the pre-hospital setting, and most importantly, having professionals available in emergency situations with unique skill sets can ultimately save more patients' lives."
The partnership is mutually beneficial for USA Health's emergency medicine residency program and Orange Beach's paramedical and fire-rescue services. By adding the resident physicians the paramedics are able to provide a higher level of care to patients.
"I love to hear the interaction between our staff and the residents," said Orange Beach Fire Chief Mike Kimmerling. "Even when they're not running calls, there is a tremendous amount of knowledge being transferred in their conversations."
The residents gain more diversity of exposure in Orange Beach than in a larger city like Mobile, Henning said. "Most fire and rescues in large cities are close to hospitals, so the transport time is usually 10 minutes or less, whereas in Orange Beach the time could be significantly longer. When they are able to render care for a longer period of time, they have the chance to sharpen their skills and have more patient exposure."
Dr. Henning said that Orange Beach also gives the residents the unique experiences of working on fire and rescue boats.
Henning said that before starting the EMS rotation, the residents are required to be fully licensed by the state and to have completed an online medical direction course. If any questions or concerns arise, Henning and other emergency medicine attending physicians with USA Health are always available to provide their medical direction. Residents cannot start the EMS rotation until their second year. As the first class of residents graduate to their second year, six residents will rotate throughout the academic year. Third-years have the option to do an additional EMS rotation.
(Based on original reporting by USA Health's Lindsay Lyle.)
Print this piece