ASU celebrates 152nd birthday party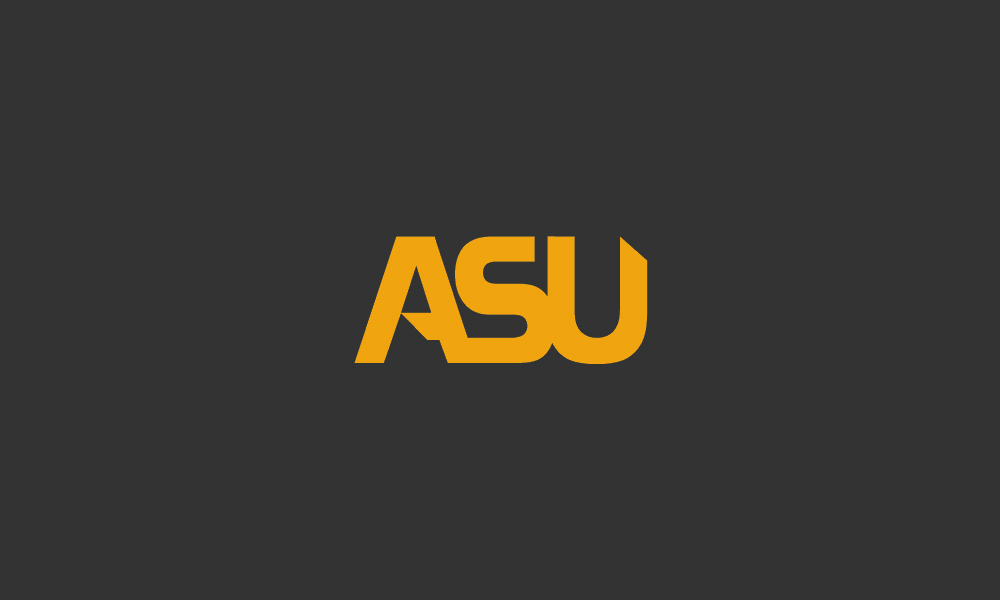 On Thursday, Alabama State University is celebrating the 152nd anniversary of it's founding as well as Alabama's Bicentennial year as a state with a ceremony, over 200 excited kids, and cake.
President Quinton Ross and others will speak at the event and that will be followed by music and the eating of the birthday cake. Ross is a former member of the Alabama State Senate.
The ASU family said in a statement: "Join us and over 200 excited first – 12th grade ASU SKYCAP kids as Alabama State University celebrates its 152nd Birthday Party and the State of Alabama's Bicentennial Birthday during a brief, but celebratory ceremony, which will include ASU President Quinton T. Ross, Jr. offering opening remarks, other speakers, music, and some very "yummy" birthday refreshments. The big ASU 152nd Birthday & Alabama Bicentennial Bash will be held in the ASU Hardy Student Center in its second-floor Ballroom-C. Don't miss out on the hundreds of delicious ASU birthday cupcakes decked out in the school colors, which will spell "ASU-152."
The ceremony and festivities are open to all of the Hornets students and alumni as well as the University's many family and friends in the general public, and the news media.
The guests include over 200 young people who represent ASU's future, who are summer camp students in ASU's SKYCAP program. They will be present and will be singing "Happy 152nd Birthday" to ASU and "Happy 200th Birthday" to the state of Alabama.
The event will begin at 11:30 a.m. and is expected to conclude at around noon. It will be at ASU's Hardy Student Center in its second-floor Ballroom-C.
Thursday is the exact date of ASU's founding in 1867 by nine freedmen, all former slaves, in Marion, Alabama. Joey Pinch, Thomas Speed, Nickolas Dale, James Childs, Thomas Lee, John Freeman, Nathan Levert, David Harris, and Alexander H. Curtis, made up the first Board of Trustees.
Despite the tight economic conditions in post-Civil War Alabama, together they pooled $500 to establish the Lincoln Normal School to help educate the newly freed Black residents of Alabama. Today that historically black college and University is known as Alabama State University. They used that money to buy land and the American Missionary Association provided the money to build the first building.
In 1873 the state of Alabama took control and it was renamed the State Normal School and University for the Education of Colored Teachers and Students. It was renamed the Alabama State Lincoln Normal School and University (ASLNSU) in 1874. In 1887 it was moved to Montgomery and renamed the Normal School for Colored Students. It was funded by the state legislature for the first time in 1899.
Around that time William B. Patterson became the first Black faculty member. He became the first Black President in 1915. Under his leadership, it became a two-year junior college in 1920. It became a four-year university in 1929 and was renamed the State Teacher College, with the first four-year degrees in teacher education being awarded in 1931. In 1948 it was renamed as the Alabama State College for Negroes. In 1954 that was shortened to Alabama State College. In 1969 it was renamed Alabama State University.
Since 1867, ASU has been dedicated to education, research, service and improving student's learning and the greater community's lives through its championing and defending the ideals and principals of education, intellectualism, justice, equality and fair-play for all people.
President Ross has also introduced to ASU an enhanced ideal of "CommUniversity" which is building bridges and reaching out to assist, educate, and enlighten the community, via the University.
Alabama State University is America's oldest 'state-sponsored' liberal arts HBCU and it is an important member of the Montgomery/River Region/State community. At last estimate, ASU annually contributes over $900 million in revenue to the local and state economy.
A State of Alabama historical marker stands in front of ASU's William Harper Councill Hall that notes that the birth of America' s modern Civil Rights Movement took place in its basement mere hours after Rosa Parks arrest. It was there that the planning and organizing of the Montgomery Bus Boycott, led by ASU faculty members Jo Ann Robinson, Thelma Glass and other members of the Women's Political Council, took place on December 1, 1955.
ASU family members and supporters will also have an opportunity to show their love for the University by donating it to honor Alabama State University's 152-year-old legacy.
Individuals or businesses can donate by contacting The ASU Foundation at P.O. Box 271, Montgomery, AL 36101-0271. Interested parties may also call Jennifer Anderson, ASU's director of Development, at 334-229-4950.
(Blackpast was consulted in the writing of this report.)
Print this piece
State Superintendent Mackey addresses concerns about plans for public schools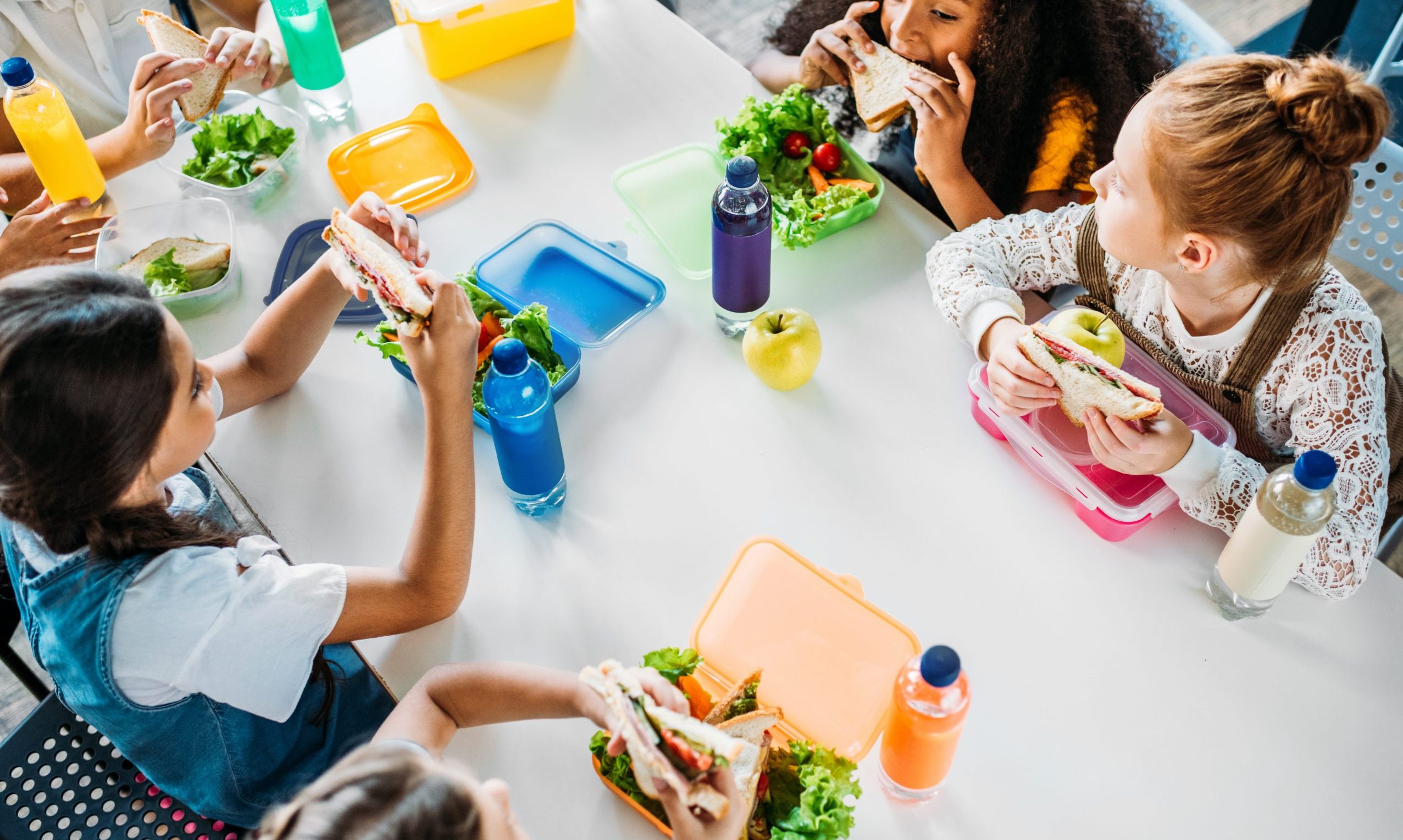 Over the last few days, several public school principals in Alabama — most of them from more rural districts — have spoken with APR about a number of concerns they have about the state's plan for moving forward with the 2019-2020 school year in the midst of the COVID-19 outbreak. 
The principals were not angry or even necessarily critical of the guidance being issued from the Alabama State Department of Education and their local school boards. Instead, they were simply worried about the safety of their staff and faculty, and they were confused, in some cases, about what they can and can't do to protect themselves and their staff and to provide food and coursework to their students. 
With things moving so quickly in such an unprecedented situation, it probably should be expected that communication isn't always the best. So, state Superintendent Eric Mackey spoke with APR about the specific concerns of the principals and offered helpful guidance to teachers, principals and superintendents on what he and state leaders expect from them moving forward. 
Q: One of the first questions the principals had was about employees and teachers who have underlying health issues that make them more vulnerable to coronavirus. They're worried about those staff members coming back to work next week, even in a setting without students. Can anything be done to protect them? 
Mackey: Well, of course. We don't want anyone who has a health condition like that to be put in danger. I know everybody's anxious, really scared — some maybe more so than they need to be and others not as much as they should. We have about 10 people in here in the office today. We're being cautious. Washing hands, wiping down with Clorox wipes. We have some people who need to be more scared about it. One of our vital employees has a heart condition, another is a cancer survivor. We've told them not to come in. That's just how it has to be. They can contribute what they can from home. 
And I suggest that be the case for these schools. If you have an employee with an underlying condition, we need to look at ways for them to contribute — if there's a concern with everyone pulling their own weight — ways that don't put them at risk and protects them. Because that is absolutely the first priority. Maybe they can't come in. But someone needs to be calling parents and making sure they have everything. There are ways to do this.    
Q: Another concern is the close quarters of the food prep areas for employees working to get lunches out for kids to pick up. 
Mackey: Yeah, that is something that we've worked, something we've put a lot of thought into and we are concerned about it. But at the end of the day, these things are a balance. It is very important for us to get the meals out to the kids. We know from the response just how important it is. But in doing so, our people have to follow the standards, and being six feet apart is not always practical. What I want people to do is be safe first. Wear gloves and masks and whatever they can to protect themselves and the area around them. 
One thing I'm more concerned about right now is that our cafeteria crews won't be able to keep up with this pace. It's one thing to have these folks do this work for two or three weeks. But the same men and women can't do it forever. They need breaks just like everyone. And as this stretches on, we're going to have to consider changing people out. You might know already, but a cafeteria worker at one of our schools in north Alabama tested positive for (COVID-19) last week. So far, it doesn't appear as if any other people were infected. But we closed that school down and stopped the meals from there. As this spreads, it was bound to happen, but it's another indication of just how cautious we all need to be and how real these concerns are.
Q: Because the schools provide meals to any student who asks for one, some of the schools are running low on meals due to kids from other districts and homeschool kids coming in and getting lunches. Can anything be done to alleviate that situation? 
Mackey: There should be some help coming on that. We just received our waiver (Wednesday) to start serving meals for pickup at all of our schools, not just the schools in high-poverty areas. So, we're going to start rotating the schools that serve, maybe do five in a district and rotate them around each week. That plan is still being worked on. 
Q: Teachers and principals are also very concerned about the process of handing out packets, and then having those packets returned to them. Have you heard this from other folks around the state, and what do you tell them? 
Mackey: I've gotten quite a few questions about handling packets. Again, a totally understandable concern. We have people doing really innovative things to get packets to students. Some districts are mailing packets if they can afford it — and I understand that is not cheap and I'm not recommending it. Other districts are running a bus route once per week. And we've given advice to them on that: Don't go in the house, keep your safe distance, handle with gloves, use sanitizer as often as possible. And that's the main advice we've given to our superintendents — figure out a way that keeps you and your people safe.  
Q: It seems as if what you're saying on almost everything is that this is a unique situation and you're not going to question people who get the job done the best they can and keep people as safe as possible. Accurate? 
Mackey: Absolutely. One of our biggest issues is always communication, and it's understandable to a degree. I'm telling superintendents and they're passing that information on to their principals and they're implementing things with their teachers and staff. We've all played that old game, and we know that information just gets twisted sometimes when it goes through several channels. But know this: Safety is always first. If you're doing something and you don't feel it's safe, back out of it, tell your principal you don't think it's safe. Hopefully, we can get that resolved at that level, but if need be, take those concerns higher. Don't do things that you feel are unsafe for you. That's not what any of us want. 
Q: Is that same level of flexibility there for the actual school work and how principals and teachers get that handled?
Mackey: It is. I had a principal today ask if it was OK if he told his parents that the kids didn't have to do the work and they'd receive whatever grade they had going into this. But if they did the work, he was giving out bonus points up to 10 full points on the final average. I told him that was absolutely fine. It doesn't punish the kids because of this situation and it provides them with incentives to continue doing the work and continue learning. And that's the key here. 
Q: Has there been any thought to altering the way things are done next year — possibly taking a few weeks at the start of the year for review and to get the students back up to speed — and tinkering with the start and end times? 
Mackey: There have been many, many discussions, and they're still ongoing. I've spoken to a number of legislators who have quite a few ideas. At this point, there are basically three main options we've discussed. One that I've had from legislators is to extend the school year from 180 to 190 days, which would give us 10 extra days, two full weeks at the start to have a review period. And we can absolutely do that, except that costs money. Someone has to pay for that, and a school day in Alabama costs just under $21 million per day. I don't see us having an extra $210 million at the end of this coronavirus. A second option that legislators have asked about is giving assessments at the start of the year, and working off those. We actually purchased some really great assessment tools last year. And finally, the third option is to compress the school year and take the first three to four weeks and teach what would have been teaching the final month of this school year. We're still working through those to see what we think is best.
The main thing I want everyone to understand is that this is an unprecedented event that's taking place. You go into a school year and you expect to deal with things like tornadoes or ice storms that close schools. But not this. We're all trying to work our way through it and do what's right for the students. But we also want our teachers and staff and principals to be safe and protect themselves.
Print this piece