Ivey said "world stood still" when man first walked on the moon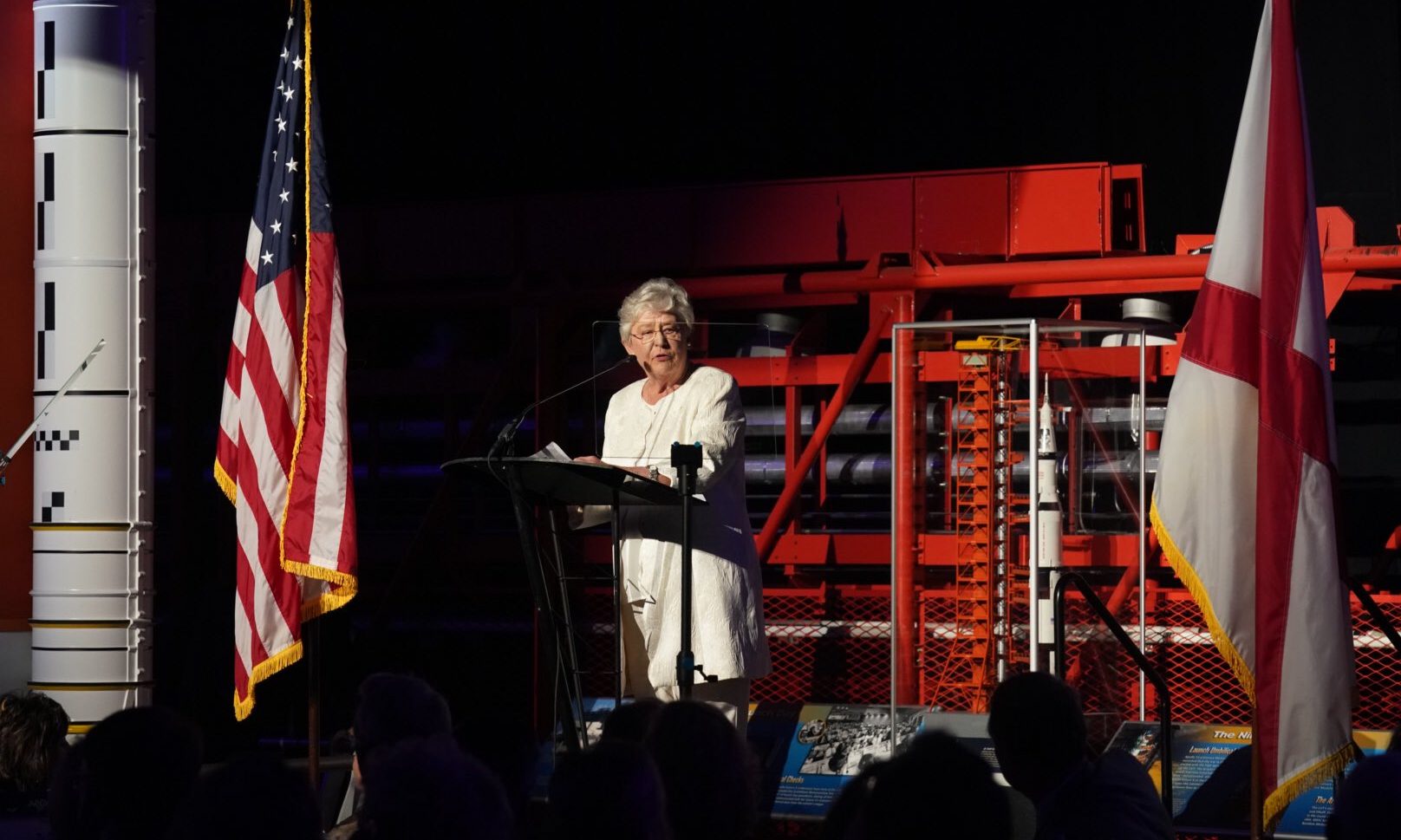 Tuesday night, Alabama Governor Kay Ivey was at the U.S. Space and Rocket Center in Huntsville to honor the engineers, scientists, and astronauts whose work helped take Apollo 11 to the moon in 1969.
Ivey said that we are here in celebration of not only America's achievement but Alabama's role in accomplishing that goal.
"I vividly remember watching Neal Armstrong walk on the moon on a black and white TV," Ivey said. Ivey said that those were turbulent times then and that the world was watching as America was in a long ugly war across the globe and the year before had been marred by the assassinations of Martin Luther King Jr. and Bobby Kennedy.
"When that incredible moment took place (Armstrong walking on the moon) the world literally stood still as we experienced that Kodak moment," Ivey said. "We celebrate that moment and the significant role that Alabama played in that accomplishment."
"We are celebrating the American spirit and the power of collaboration," Ivey said. "Americans, Alabamians can accomplish almost anything when we put our minds to it,"
Ivey said that we are celebrating this anniversary of the moon landing in what is our 200th year of Alabama's statehood.
"We must always be looking for new challenges and new opportunities," Ivey said.
The governor thanked President Donald J. Trump (R) for committing us to return to the moon and then to send astronauts to Mars.
"The goal of landing on Mars may seem unachievable to some people, but at one point so did landing on the moon," Ivey said.
Marshall Space Flight Center Jody Singer said that she was 17 years old in 1969 and can remember watching the television coverage. That was also the first time that her boyfriend told her that he loved her.
"We danced in the streets in Huntsville when Apollo 11 landed on the moon and we will dance in the streets again when the SLS takes us back again," Singer said.
The Space Launch System (SLS) is NASA's successor to the Space Shuttle and the Saturn V rocket.
Scientists and engineers who worked on the Apollo project were honored with a round of applause as well as astronauts who flew on Apollo and Skylab missions.
The first director of the Marshall Space Flight Center was Wernher von Braun.
There was a movie honoring von Braun accompanied with a musical tribute by the Huntsville Brass Band.
Von Braun and his team began rocketry as a club in Germany before World War II. Nazi Germany enlisted von Braun and his team into the war effort with devastating effect. After the war, Wernher von Braun and his team agreed to work for the U.S. Army. Eventually, they and their families were settled in Huntsville where they worked on the first rockets and ICBMs for the U.S. Army at Redstone Arsenal. When the Union of Soviet Socialist Republics used a large rocket to launch the first satellite, Sputnik 1, into space, the United States vowed to catch up and become the leader in space exploration. Von Braun became the most famous rocket scientist in the world as the mastermind behind the effort to take man to the moon and put the first American space station, Skylab, into orbit.
The three children of Wernher von Braun were on hand for Tuesday event honoring their father and his contribution to the American space program.
The event was sponsored by Intuitive, the Alabama Department of Tourism, Aerojet-Rocketdyne, Boeing, Lockheed, United Launch Alliance, Teledyne Brown Engineering, and other companies.
U.S. Rep. Bradley Byrne announces new chief of staff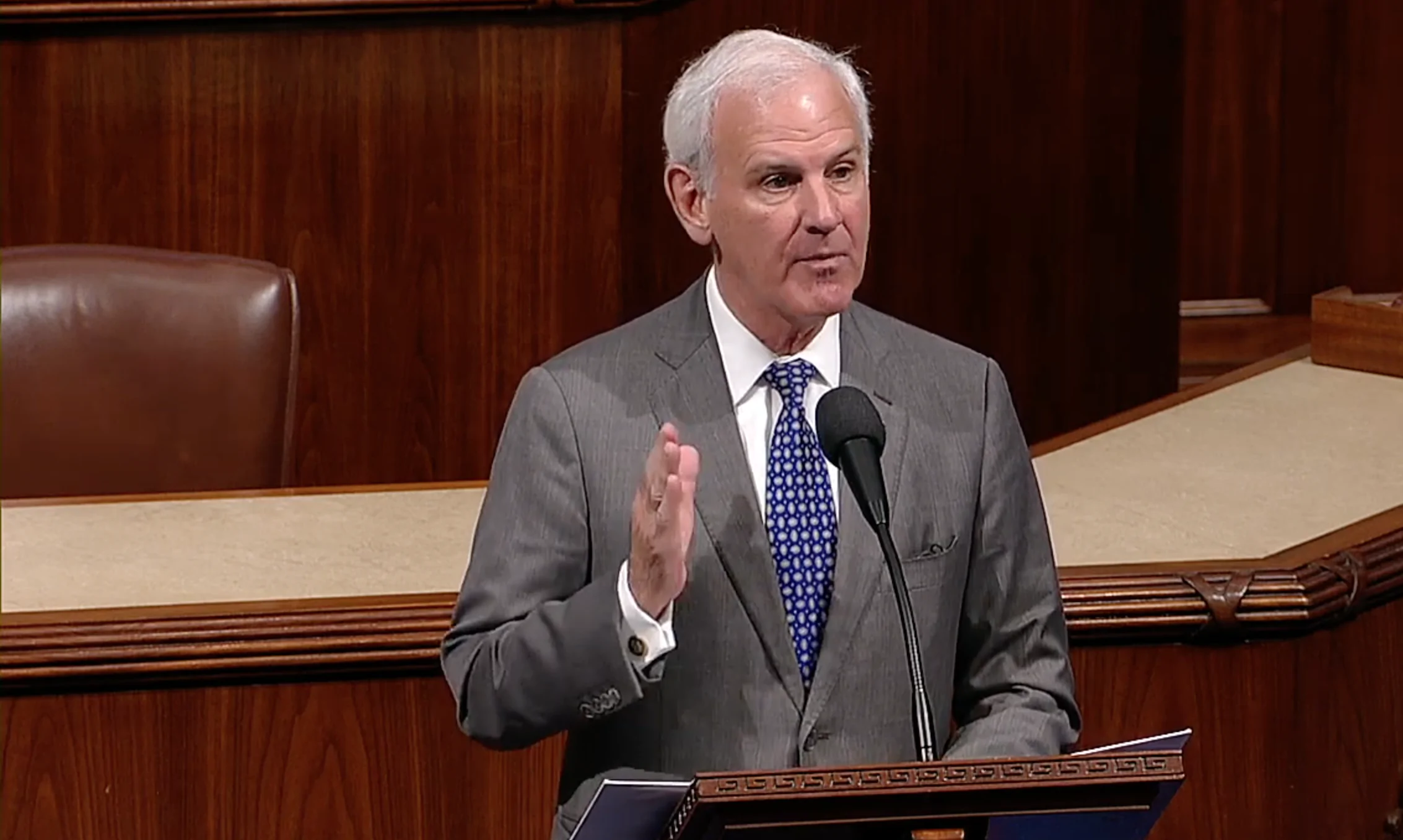 Congressman Bradley Byrne, R-Alabama, on Friday announced that Seth Morrow will serve as his chief of staff.
"As we enter the last half of 2020, my office remains busy assisting constituents and advancing our legislative priorities. I know Seth shares my focus on finishing out my term in Congress strong, and he is well prepared to move into the Chief of Staff role," Byrne said in a statement. "My staff and I will continue working hard every day to fight for the people of Southwest Alabama and advance our conservative agenda."
Morrow is a native of Guntersville and has worked for Byrne since June 2014, serving as deputy chief of staff and communications director. 
"I am grateful for this opportunity, and I'm committed to ensuring our office maintains our first class service to the people of Southwest Alabama. Congressman Byrne has always had the hardest working team on Capitol Hill, and I know we will keep that tradition going," Morrow said in a statement.
Morrow replaces Chad Carlough, who has held the position of Byrne's chief of staff since March 2017. 
"Chad has very ably led our Congressional team over the last few years, and I join the people of Southwest Alabama in thanking him for his dedicated service to our state and our country," Byrne said.