Opinion | Alabama Democratic Party specializes in doing nothing
There was an extremely unpopular gas tax. 
There was the felon in the White House. 
There are tiny children held in cages in America. 
There was an abortion law that could have been a storyline on "The Handmaid's Tale." 
There was Republican Supreme Court justices giving indications that they're on the verge of handing Mike Hubbard a get-out-of-jail-free card. 
There are absurd levels of pollution in the state's waters. 
There are still no plans to fix Alabama's broken healthcare system. 
There are absurd approvals of completely unprepared charter schools. 
All of those things were ignored by the Alabama Democratic Party, except for two tweets criticizing the passage of the abortion ban. 
There was no organized messaging. There was no broad plan of attack. There was no party leadership sending out directives and talking points, or encouraging elected leaders to hold press conferences. 
There was … nothing. 
And really, more than all of the other stuff — and there's a whole ton of other stuff, I realize — that explains the real and true problem with the current leadership of the ADP.
They're not connecting the party to voters. 
And if they're not doing that, what good are they? What's the point of doing literally anything else, if you're not drawing voters to your candidates? If you're not pushing your message to voters? If you're not explaining to the working men and women of Alabama how your ideas are better? 
You don't win elections on Election Day. 
You win them with everyday messaging and everyday planning. You win them by coordinating from the ground up, by making sure that each and every time there's a controversial topic, the voters of this state know full well where the Alabama Democratic Party and its leaders stand. 
None of that is happening with the ADP now. It hasn't been happening for a long, long time. 
That alone should be reason enough to prompt change at the top. For Nancy Worley's run as chair to come to an end. 
But when you add the rest of the stuff to it, dear Lord, it's like a sitcom. 
Did you know that this bunch just decided to blow off deadlines imposed by the Democratic National Conference to rework the ADP bylaws? Just said, "ehhh, we'll get to it when we can." 
That bylaws rework was part of a larger issue the DNC took with ADP's recent re-election of Worley. DNC leadership ordered new elections to address a number of problems, and it is currently working to get ADP in compliance with national party rules. 
Worley and her enabler, Alabama Democratic Conference chairman Joe Reed, have done all they can to stall and undercut those efforts. By simply ignoring them, it appears. 
It's so bad that the chairman of the DNC Credentials Committee was forced to rewrite the ADP bylaws, after Worley and ADP leadership failed repeatedly to respond to deadlines imposed by the DNC. There has still been no vote on that proposal. 
This week, though, after weeks of haggling behind the scenes, the DNC finally put its foot down and told Worley that the new bylaws must be voted on and corrective action taken prior to the new elections for ADP leadership taking place. And all of that must take place prior to the DNC's Aug. 20 meeting. 
It would surprise no one if that deadline was missed too. 
Because there's seemingly only one specialty in the ADP at this point. 
Doing nothing.
Opinion | That climate change hoax is killing us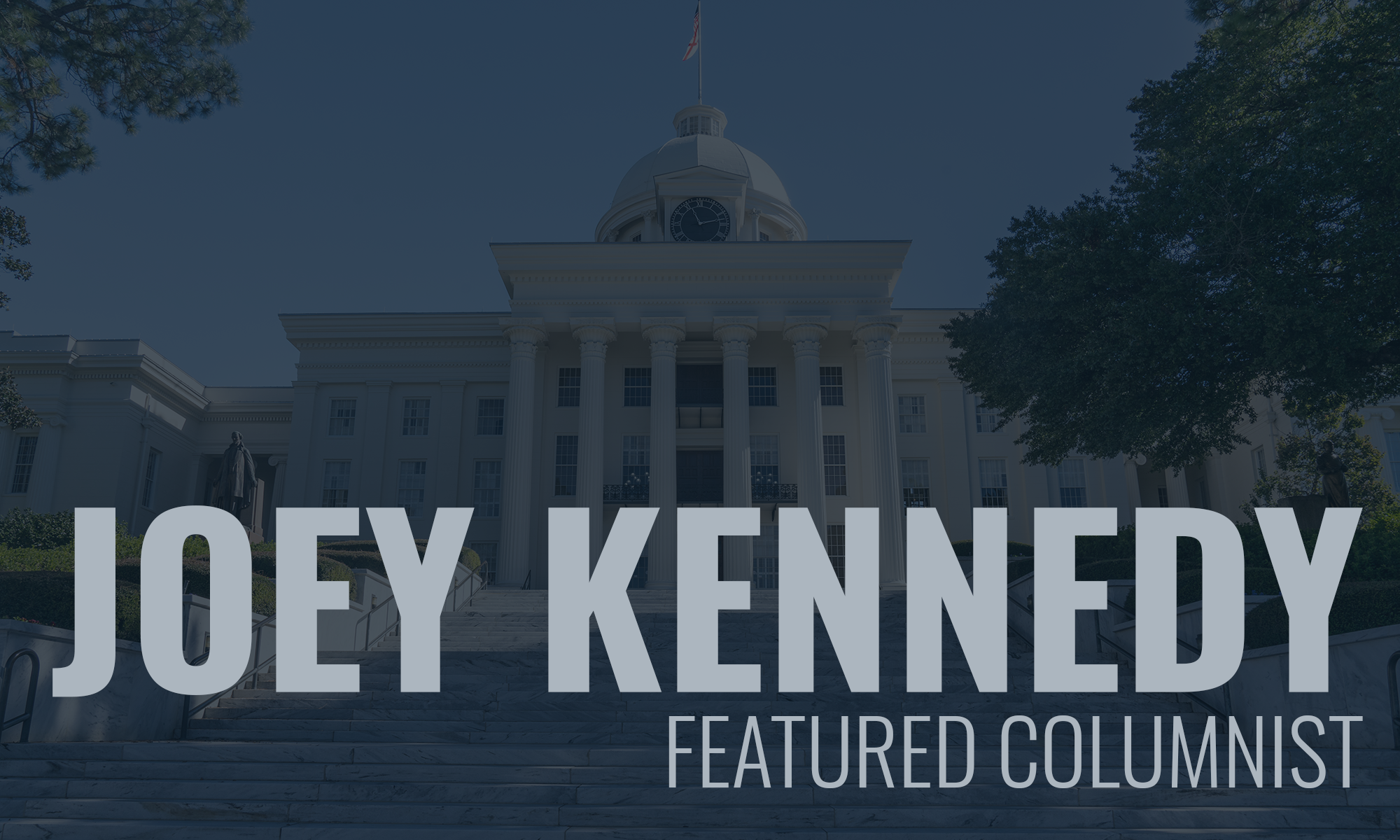 I grew up with hurricanes. For my first 11 years, my parents and I lived on the Texas Gulf Coast, near Beaumont. My father was transferred by the company he worked for, Texas Gulf Sulfur, to deep South Louisiana in 1967. We lived in Houma, in Terrebonne Parish, but Dad worked near Larose, in Lafourche Parish.
Hurricanes were regular events in Southeastern Texas and South Louisiana. Still are, but in much more frequent numbers. And Alabama gets clobbered every so often, most recently yesterday and today. Sally made landfall near Gulf Shores, and you can be assured the damage will be extensive, especially from flooding.
Flooding was a big factor in Texas hurricanes too, when I lived there. Hurricane Carla, in 1961, devastated High Island, not far from our home. Flooding was widespread. Carla was a Category 4 storm. But notably, that September, Carla was only the third named storm of the hurricane season.
This year, we're running out of names. Striking Alabama this week, only a few days after Carla struck Southeastern Texas in 1961, Sally is toward the end of the hurricane alphabet. The National Hurricane Center and World Meteorological Organization are literally running out of names for storms this year.
Earlier this week, and maybe still, there were five named storms in the Atlantic. This is only the second time on record that five named storms are in the Atlantic at the same time. And they're using up the Alphabet. The first time this happened was 1971, at a time when humans were first becoming aware of climate warming.
Little do we know, that before Sally decided to squat on Alabama, Hurricane Paulette made landfall in Bermuda on early Monday morning. There are so many hurricanes around, we can't even keep up with them.
They're like Republican scandals.
Probably more than any other indicator, hurricanes tell the story of climate change, the very real climate change that Donald Trump and many Republicans deny or call a hoax.
Like the COVID-19 Pandemic. Like so many events that Trump and Trump Republicans can't (or won't) believe. Like the corruption that permeates the Trump administration. Like the wildfires destroying the far West Coast states.
That's not climate change, claims Trump. It's because California won't sweep the forests. I call BS. Even on California being responsible for sweeping. Most of the forestland in California is federal land. Most of the burning areas are on or near federal trees. Yet, the state of California spends more money on forest management than the federal government, which owns most of the land. That's the truth. No hoax.
Trump should order secret federal teams of ICE forest sweepers to do their jobs.
The hoax from Republicans and the Trump administration is that crazy antifa hit squads are invading the West Coast to reign terror on the populations there. National security experts continue to assert that white supremacists and nationalists are the most dangerous domestic terror threat. But Trump defends those radicals – "they are very fine people" — because they hold up some mysterious white heritage above all others. If Trump is anything, he's the whitest Angry White Man ever.
Climate change is real. The coronavirus pandemic exists. White nationalists are the most serious domestic terror threat in this country.
Black lives do matter.
Yet, once again and often, Trump shows the orange-hued emperor has no clothes. As Stormy Daniels has previously said, that is not a good look.