Opinion | Alabama Democratic Party specializes in doing nothing
There was an extremely unpopular gas tax. 
There was the felon in the White House. 
There are tiny children held in cages in America. 
There was an abortion law that could have been a storyline on "The Handmaid's Tale." 
There was Republican Supreme Court justices giving indications that they're on the verge of handing Mike Hubbard a get-out-of-jail-free card. 
There are absurd levels of pollution in the state's waters. 
There are still no plans to fix Alabama's broken healthcare system. 
There are absurd approvals of completely unprepared charter schools. 
All of those things were ignored by the Alabama Democratic Party, except for two tweets criticizing the passage of the abortion ban. 
There was no organized messaging. There was no broad plan of attack. There was no party leadership sending out directives and talking points, or encouraging elected leaders to hold press conferences. 
There was … nothing. 
And really, more than all of the other stuff — and there's a whole ton of other stuff, I realize — that explains the real and true problem with the current leadership of the ADP.
They're not connecting the party to voters. 
And if they're not doing that, what good are they? What's the point of doing literally anything else, if you're not drawing voters to your candidates? If you're not pushing your message to voters? If you're not explaining to the working men and women of Alabama how your ideas are better? 
You don't win elections on Election Day. 
You win them with everyday messaging and everyday planning. You win them by coordinating from the ground up, by making sure that each and every time there's a controversial topic, the voters of this state know full well where the Alabama Democratic Party and its leaders stand. 
None of that is happening with the ADP now. It hasn't been happening for a long, long time. 
That alone should be reason enough to prompt change at the top. For Nancy Worley's run as chair to come to an end. 
But when you add the rest of the stuff to it, dear Lord, it's like a sitcom. 
Did you know that this bunch just decided to blow off deadlines imposed by the Democratic National Conference to rework the ADP bylaws? Just said, "ehhh, we'll get to it when we can." 
That bylaws rework was part of a larger issue the DNC took with ADP's recent re-election of Worley. DNC leadership ordered new elections to address a number of problems, and it is currently working to get ADP in compliance with national party rules. 
Worley and her enabler, Alabama Democratic Conference chairman Joe Reed, have done all they can to stall and undercut those efforts. By simply ignoring them, it appears. 
It's so bad that the chairman of the DNC Credentials Committee was forced to rewrite the ADP bylaws, after Worley and ADP leadership failed repeatedly to respond to deadlines imposed by the DNC. There has still been no vote on that proposal. 
This week, though, after weeks of haggling behind the scenes, the DNC finally put its foot down and told Worley that the new bylaws must be voted on and corrective action taken prior to the new elections for ADP leadership taking place. And all of that must take place prior to the DNC's Aug. 20 meeting. 
It would surprise no one if that deadline was missed too. 
Because there's seemingly only one specialty in the ADP at this point. 
Doing nothing.
Opinion | The blackest Black Friday ever
"The coming weeks are going to be difficult, no doubt about that."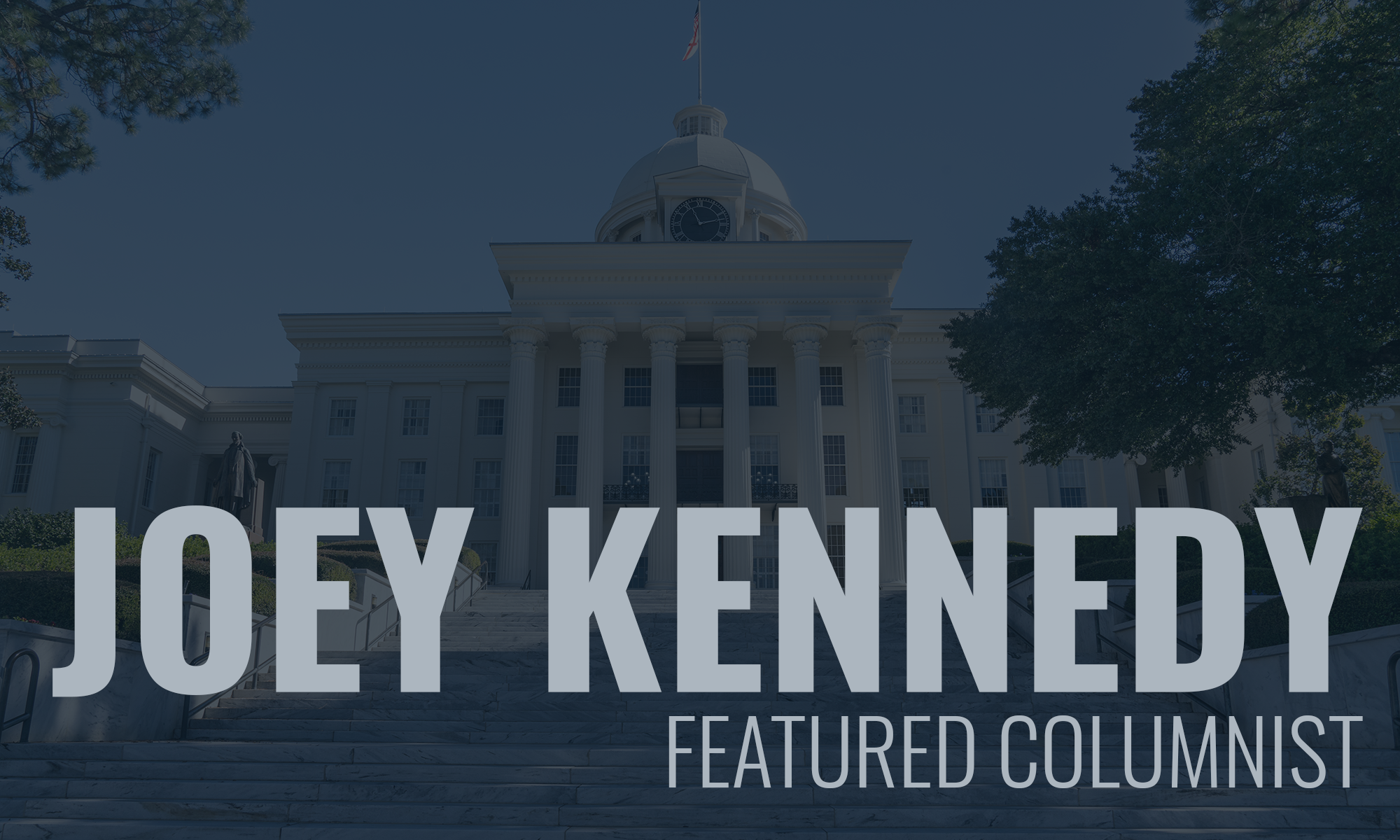 Thursday was Thanksgiving, and it's understandable that many people didn't have a lot to be thankful for. More than 260,000 people are dead because of the COVID-19 pandemic that Donald Trump simply ignored. Around 3 million people have been infected, with many of those suffering lifelong health complications from the virus.
A first Thanksgiving without loved ones. A first Christmas without loved ones bearing down.
Millions of people lost their jobs because of the pandemic. Hundreds of thousands are in danger of being evicted from their homes. Many don't have water or power or heat as the winter settles in.
Thanksgiving? Really?
Except …
Yes, there are many things to be thankful for. Our families, if we have them. Our friends, and we all have them. Our animals, and many of us have them.
We can be thankful that the long, horrible tenure of Donald Trump is nearly over. It's the end of an error.
We can hope that racism will be wrong again. That homophobia, misogyny, xenophobia, and cruelty will fall from the everyday ordinary to the awful extraordinary. Kids in cages, separated from their parents, no more. Chaos in government simply an anomaly at last.
We can hope. That alone is something to be thankful for.
The year 2020 has been a hot mess. Masks, social distancing, hand washing and sanitizing are the norm now. They may be forever.
We should be thankful that COVID-19 vaccines are on the horizon. But that's a strange thankfulness, and we cherish a vaccine for a disease that didn't have to spread as far and wide as it did. It was mismanaged as badly as a crisis can be mismanaged.
There still are people out there who refuse to wear masks or who believe the virus is a hoax. A doctor described people she was caring for who were dying, and all the time denying the virus existed, even to their last breaths.
That's certainly nothing to be thankful for.
Our health care workers, those on the front lines, deserve our thanks and our love. As do grocery store workers, first responders, teachers, and delivery people. Heroes work there.
I'm personally thankful for my wife of 41 years. My daughters in San Diego. My friends here and elsewhere. My pugs and other dogs and animals. I've got plenty to be thankful for, when we pare life down and don't expect so much.
The coming weeks are going to be difficult, no doubt about that.
Too many people traveled this Thanksgiving, and there's going to be a price to pay. Too many people are making plans for Christmas, and there's going to be a price to pay. Too many people are planning New Year's Eve celebrations, and there's going to be a price to pay.
Oh, I'll have some champagne and stay up until midnight on New Year's Eve, if only to witness that this damn year doesn't hang around for one second longer than is allowed.
Perhaps we can see a light at the end of this 2020 tunnel. Maybe by spring, we'll all be vaccinated, and this pandemic will be at the beginning of its end.
But if 2020 has taught us anything, it's that we can't count on, yes, anything.
This is Black Friday. The blackest Black Friday ever. Be careful out there. Wash your hands and wear a mask. Take care of each other. Believe in science. Don't trust a reality show president who, fortunately, finally has been fired.
Do your best to do your best. Let's have a new year that at least promises hope.
Dig deep and find what you're thankful for. Then hug it close with all your might.