Van Smith picks up endorsement in House District 42 special election
Autauga County Commissioner Van Smith received an endorsement Wednesday from the Business Council of Alabama's political action committee, ProgressPAC. 
Smith is running in the special August 20 primary to fill House District 42 seat, left vacant upon the death of Rep. Jimmy Martin, R-Clanton. Martin died in May after battling cancer. He had served as a member of the House for 17 years. 
ProgressPAC Chairman John Mazyck said in a press release Wednesday that Smith's background as a farmer and educator, combined with his service on the county commission, gives him solid credentials to serve in the House. District 42 represents Autauga and Chilton counties.
 "He has demonstrated that he is committed to recruiting new industry and growing jobs. ProgressPAC is proud to endorse him in the Aug. 20 special election," Mazyck said. 
Smith, 66, was appointed to the Autauga County Commission in 2014 by Gov. Kay Ivey, and replaced former Commissioner A.G. Carter, who died in April of that year. In 2016, Smith won another four-year term as commissioner. 
"I'm thankful that they support a conservative individual who wants to go and represent represents the very rural area of Alabama District 42," Smith said by phone Wednesday. 
Smith said it's been a tough race, and that while his competitors are all qualified, he feels he's best suited for the job. If he wins the seat, Smith said he'd focus on industrial and community development and an expansion of vocational training. 
"And I think that the needs of this district are basically the same needs we have in the entire state," Smith said. 
Smith owns and operates a cattle and hay farm in Autauga County, and retired in 2013 after 37 years as an agri-science teacher and school administrator in Selma and Billingsley. 
 Smith is joined in the special primary by Republican challengers Chilton County Commissioner Jimmie Hardee, Chilton County Commissioner Allen Caton and Shannon Welch, town administrator for Jemison. 
Kenneth Allison Sr. of Jemison is the sole democratic qualifier. 
If no runoff is necessary, then the special general election will be held on Nov. 5. If a runoff is necessary, the special general election will be Jan. 21.
Voting rights activist calls for federal Department of Democracy
LaTosha Brown, a Selma native who co-founded Black Voters Matter, issued a statement saying that it is time to reimagine American democracy.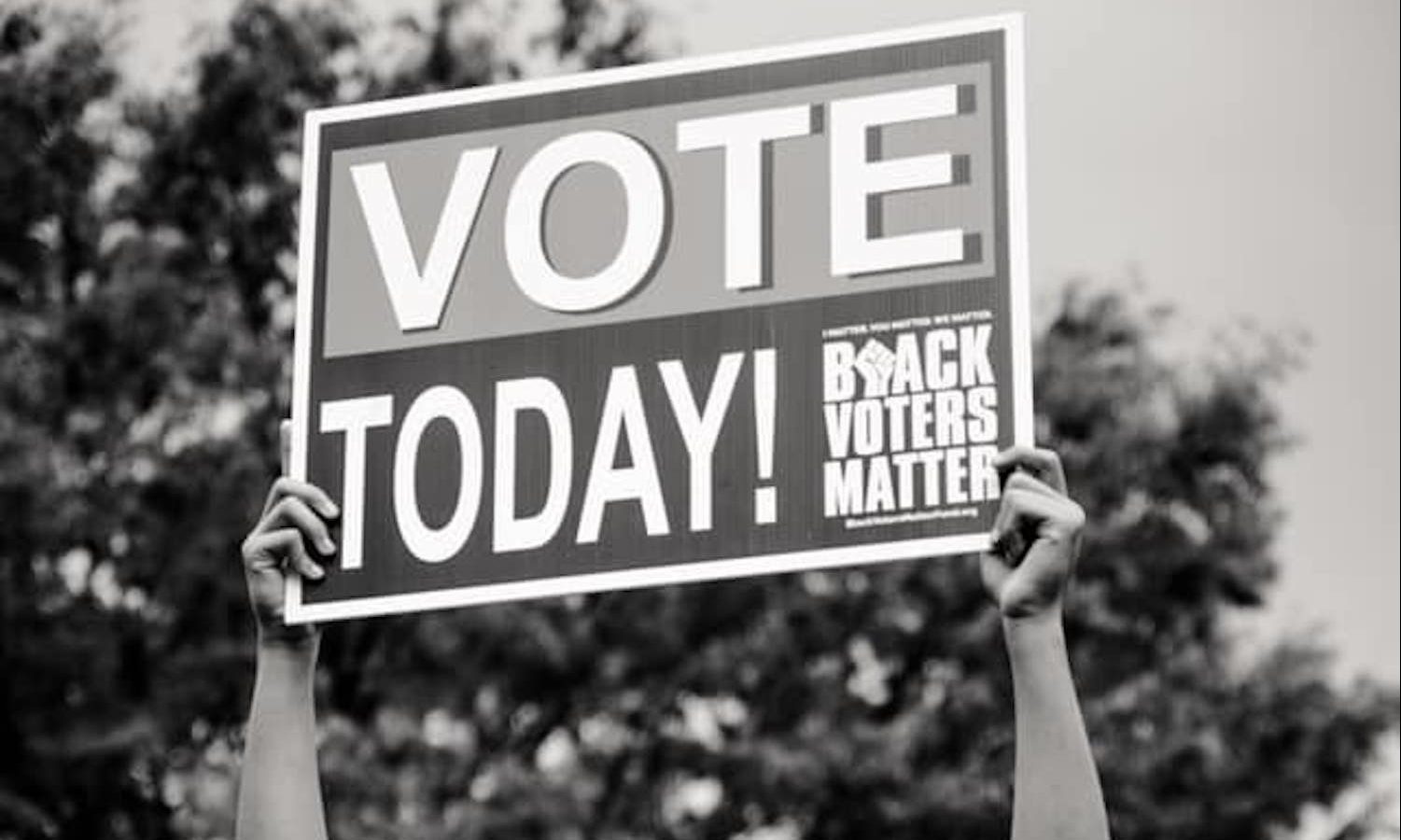 The co-founder of an organization that is working to mobilize Black voters in Alabama and elsewhere used the 55th anniversary of the Voting Rights Act on Thursday to call for a new federal agency to protect voting rights nationwide.
LaTosha Brown, a Selma native who co-founded Black Voters Matter, issued a statement saying that it is time to reimagine American democracy.
"The Voting Rights Act should be reinstated, but only as a temporary measure. I want and deserve better, as do more than 300 million of my fellow Americans," Brown said.
The U.S. Supreme Court invalidated a key provision of the law in a 5-4 ruling in 2013, eliminating federal oversight that required jurisdictions with a history of discrimination to get approval before they changed voting rules.
"To ensure that the Voter's Bill of Rights is enforced, we need a federal agency at the cabinet level, just like the Department of Defense," Brown said. "A Department of Democracy would actively look at the patchwork of election systems across the 50 states and territories. With federal oversight, our nation can finally fix the lack of state accountability that currently prevails for failure to ensure our democratic right to vote."
She cited excessively long lines, poll site closings and voter ID laws in the recent primaries in Wisconsin, Georgia, Kentucky and Texas as voter suppression techniques that disproportionately affect Black and other communities of color.
Brown said that the July 17 passing of Rep. John Lewis, who was nearly killed marching for voting rights in Selma in 1965, has amplified calls for the Voting Rights Act to be strengthened. That's the right direction, she said, but it isn't enough.
"History happens in cycles, and we are in a particularly intense one. We have been fighting for the soul of democracy, kicking and screaming and marching and protesting its erosion for decades," Brown said.