Lambert says of toll bridge: "If you can't pay for it, don't build it"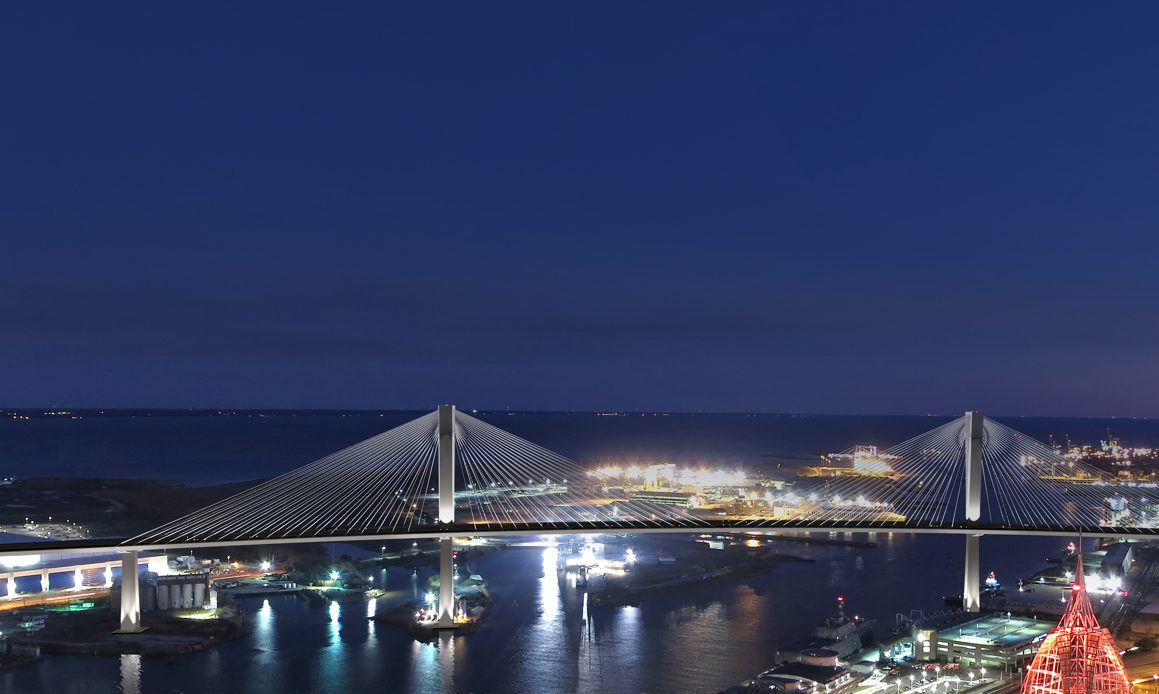 Congressional candidate Wes Lambert is calling on the state not to build the Mobile River Bridge if it is to be paid for by tolling the people of Alabama who use I-10.
"This latest bridge issue is a perfect example of why I'm running for Congress," Lambert said. "It makes me sick to watch my opponents pretend like they are caught off guard by the tolls just like you and I are. These are the same people who were in office or in meetings with career politicians since the bridge project was put forth. The only thing they are surprised about is that Alabamians have educated themselves on these issues and so strongly oppose this bridge."
Lambert is running for the republican nomination for the open Second Congressional District.
"It's simple. If you can't pay for it, don't build it," Lambert said in a statement. "It isn't a sound byte; it's just good business. I'm tired of politicians paying more attention to their own political careers than on getting results for the people that elected them."
"I am asking for your vote because Alabama needs a business-minded decision maker in congress who has the community's best interest at heart! #notoll," Lambert said on social media.
The issue of charging tolls to go from Mobile to Baldwin County — and then to go back the other way — via the interstate has ignited a political firestorm in the Mobile and Baldwin County areas. Over 35,000 residents have joined a Facebook page started by State Auditor Jim Zeigler demanding that residents not be charged tolls to use I-10.
While much of the country uses I-10 going between Florida and Texas, Baldwin and Mobile counties, residents would be most affected by the Mobile River toll bridge because many of them live in one county and work in the other, so they would pay the tolls two to four times a day. Beach community residents in Baldwin County travel to Mobile routinely for doctor appointments, the airport, visits to the Mississippi Gulf Coast and for big city amenities. Residents of Mobile County drive the 53 mile hop to Gulf Shores and Orange Beach as well to visit Florida. Critics of the plan warn that their budgets can not handle the added costs of the tolls.
On Wednesday, Alabama Department of Transportation Director John Cooper presented a plan that could save those people thousands of dollars a year in toll costs. Under Cooper's proposal, frequent users of the bridge could purchase a $90 per month pass that would allow unlimited travel back and force across the new bridge and the existing Wallace Tunnels, which ALDOT also wants to now toll.
The pass would be available for purchase for all owners of Class 1 vehicles — cars, pickup trucks, motorcycles and any vehicle that doesn't involve pulling a trailer. The pass is pre-paid monthly for unlimited trips. People who do not have the money to pay the $6 one way toll or who refuse to pay the tolls may avoid the tolls altogether by taking the existing causeway that goes past the World War II battleship U.S.S. Alabama and the park that maintains it.
"The proposal to charge folks $90 a month per car or $12 a round-trip to cross the Mobile BayWay is irresponsible and economically dangerous," Zeigler said. "$1,080 a year would be a severe burden."
Cooper has said that the bridge will cost $2.1 billion and will be the largest bridge of its kind ever built in North America. Cooper insists there will be no bridge, unless it is tolled and insists that the enormously expensive bridge is necessary to reduce traffic congestion on I-10.
In May, the state Legislature passed enabling legislation that allows ALDOT to enter into a contract with a private conglomerate to build and operate the toll bridge for the next 50 years. The private company will charge the owners of vehicles that pass under the electronic toll monitors a fee, and if those tolls are unpaid, the motorist could lose their state driving privileges. The entire Mobile house legislative delegation have since signed a letter to Alabama Gov. Kay Ivey opposing ALDOT's toll plan.
Lambert is a business owner and entrepreneur with multiple businesses in Southwest Alabama.
Lambert lives in Spanish Fort and grew up in Mobile. He is a graduate of UMS-Wright Preparatory School. He graduated with a degree in business from the University of South Alabama. He emphasizes that he is pro-life. Lambert is a member of the Jubilee Baptist Church in Daphne, Alabama.
Incumbent Congressman Bradley Byrne, R-Montrose, is giving up his seat in the House of Representatives to run for the U.S. Senate seat currently held by Sen. Doug Jones, D-Alabama.
Both Jones and Byrne came out in opposition to ALDOT's toll bridge on Wednesday. Byrne is urging Ivey to call a meeting of the nine-member toll authority to discuss other options for funding the bridge.
ALDOT wants their plan approved by September so construction on the toll bridge can start next year.
The major party primaries will be held on March 3.
Opinion | Dallas County water authorities prepare for more growth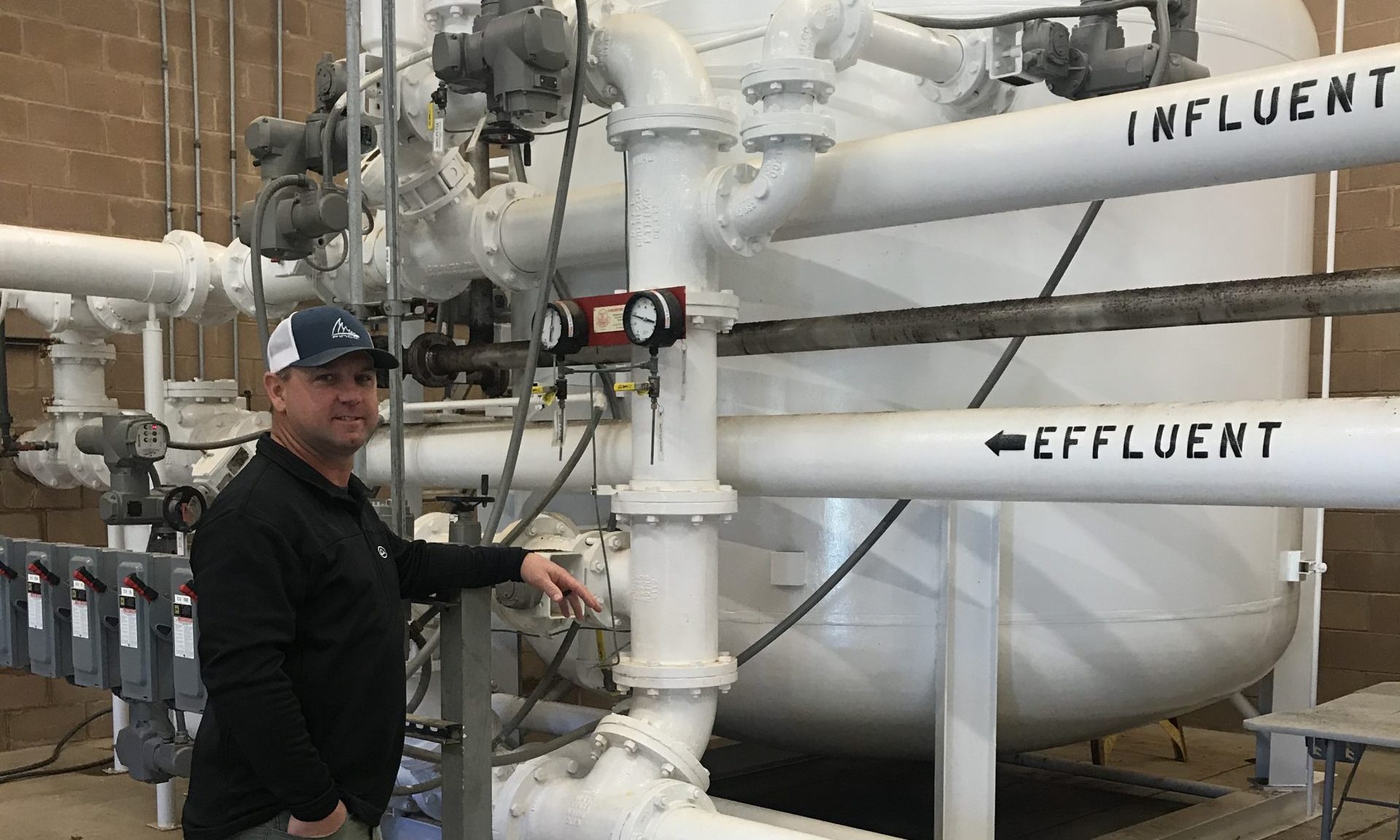 Residents of two Dallas County water authorities are seeing the benefits of improvements to their rural water systems, as leaders of those systems prepare for another expansion in one and continued growth in the other.
​Torrey Jones, regional manager for the South Dallas and West Dallas Water Authorities, both of which are operated by ClearWater Solutions, said the upcoming expansion in the West Dallas system will extend treated water to about 100 additional customers.
​Jones said he and members of the West Dallas Water Authority are optimistic that a significant amount of the $2.7 million cost will come from USDA grants and loans. "The USDA cares very much about expanding and building rural communities," he said. "We've been very fortunate to receive funding for our previous projects and are applying for assistance for this new one. Their criteria include income levels, water quality and rural development."
​Both water districts are near Selma and serve people who previously relied on private water wells. In many cases, according to Jones, area residents' wells had produced a low-quality water that was often discolored.
​"We heard a lot of complaints from residents of South Dallas about the color of their water," he explained. "The problem was manganese, a naturally occurring mineral. ClearWater Solutions solved that problem by building a filtration plant, and now they don't have that problem anymore."
​Nearly three-fourths of the $4.19–million South Dallas project was paid for with rural development loans, and the remainder with grants. Jones said it also included a 500,000-gallon ground water tank, new water meters and a 12-inch water main to the local industrial park.
​Teddy Pouncey, chairman of the South Dallas Water Authority, said the industrial park can play a big role in expanding the number of jobs available in the area.
​"Crown Laundry has its plant in the industrial park, and they employ a lot of people," Pouncey said. "They are by far our biggest water customer. We believe that the more businesses we can help attract to the park, the better it is for us and the rest of our customers."
​The improvements to the system also included generators and solar panels that will sustain power in the event of an electrical outage in the area.
​"If we were to have a disaster, we wouldn't lose power to any of our facilities," Pouncey said. "That's very important to the people we serve."
​He said the South Dallas Water Authority's "biggest financial challenge" is the distance between customers.
​"The USDA loans and grants have been a big help for us, and so has ClearWater Solutions," he added. "Our board sets the policies and ClearWater carries them out. We've been really pleased with them."
​Jones said the West Dallas Water Authority has plans on the drawing board that include expansion in the Bogue Chitto community that would provide water service to an additional 100 or so customers.
​"That's a rural area," he said. "The private well water is low quality and you sometimes have two or three miles between customers, which is a big challenge. Fortunately, USDA cares about expanding and building communities, and they make grants and low-interest loans available to water systems like ours."
​Rosa Honor, chairwoman of the West Dallas Water Authority, said she and other board members are hopeful that the Bogue Chitto project can get under way soon.
​"We are looking forward to working with USDA and ClearWater Solutions to bring high-quality water to more residents in the area," Honor said. "It will greatly improve the quality of life in the community."
​In recent years, the USDA grants and loans have allowed the West Dallas Water Authority to add water mains, a booster pump station and storage tank; to repair and rehabilitate existing tanks and wells; and to extend service to about 400 residents.
​In addition to helping the two water authorities develop plans for the future, ClearWater Systems also performs regular infrastructure maintenance and handles billing and customer service for them.