Brooks leads successful floor fight against bill to give Venezuelans TPS immigration status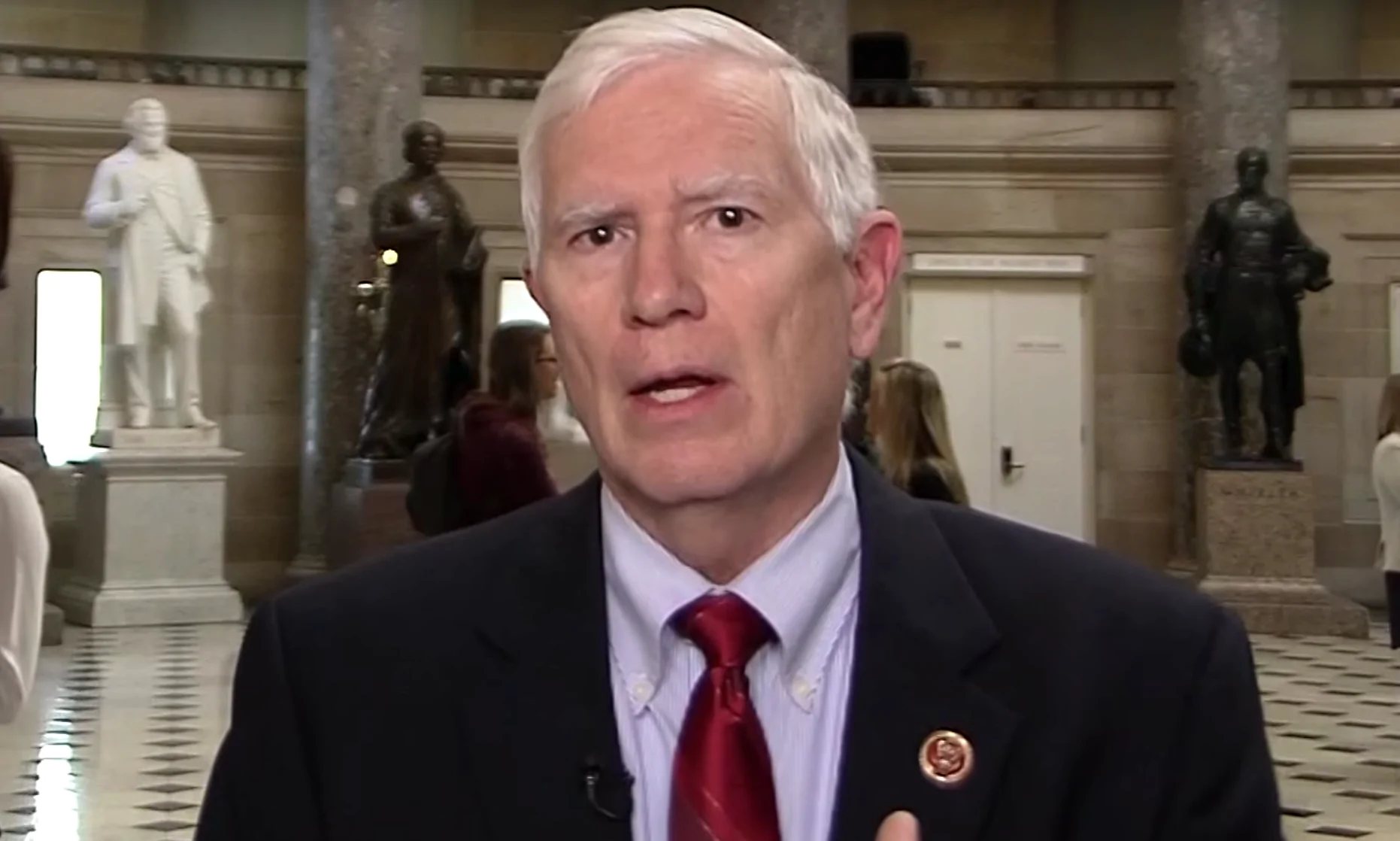 Tuesday evening on the House floor, Congressman Mo Brooks, R-Huntsville successfully led a fight on the House floor against H.R. 549, a bill that would have given hundreds of thousands, perhaps millions, of Venezuelans special eligibility to enter into and stay in the United States.
Brooks stressed what he felt was the irony of Democrats seeking to grant amnesty to illegal aliens fleeing a country economically destroyed by the evils of socialism when many Democrats now openly espouse adopting the nineteenth-century economic and governing model that failed in Venezuela and around the globe.
Brooks emphasized that, in any event, America's dangerous $22 trillion debt coupled with unsustainable deficits make it financially imprudent for America to be the world's orphanage for millions of children and adults America lacks the money to care for.
"Let's be clear, Venezuela is one of the natural resource richest nation on the planet," Congressman Brooks explained. "Oil, top five in reserves in the world. The problem with Venezuela is not its people— other than that they made mistakes in who they elected— and the problem is not the lack of resources that should empower those people to be wealthy. Rather, the problem in Venezuela is self-inflicted adoption of Socialism."
"And, let's be clear about the economic havoc that is now occurring in the Venezuela. We have starvation," Rep. Brooks said. "In one recent study, average adult over a year's period of time had a weight loss in excess of 20 pounds because they couldn't get the calories needed to sustain their body weight. Riots have resulted. Inflation, a few years ago, was over 1,000 percent. Today, you have estimates that inflation in Venezuela is as high as 10 million percent. Of course, the currency is worthless and getting less so."
"So, Venezuela as a country has been brought to its knees by the adoption of Socialism," Brooks stated. "And, I find it ironic that so many in America now advocate the suppression of free-enterprise and the liberty on which it is based and the replacement of free-enterprise and liberty with Socialism and dictatorial nature that is inherent in the adoption of Socialist practices."
"So, Venezuela is an excellent example why America must never go Socialist," Brooks warned. "And, I want to emphasize one thing. While Maduro has been in charge of Venezuela, Maduro is not the cause of the economic hardship that is now being faced in Venezuela. Rather, it is the people's adoption of Socialism," Brooks explained.
"Now, let's go to H.R. 549 and how it relates to what I just said," Brooks added. "This bill proposes a tsunami of people coming to our country who are ill-equipped to support themselves. And, let's put that into the perspective of where we are a nation. We just blew through the $22 trillion debt mark earlier this year. This year, we are looking at a roughly $900 billion deficit."
"A deal that has been reached that will only increase our deficit by $2 trillion over the next two years pushing our debt up to $22 trillion," Brooks added. "This is money we do not have, have to borrow to get, and cannot afford to pay back. How does that relate to H.R. 549? Well, let me share some numbers with you. Sixty percent of households with a lawful immigrant in them are on welfare, living off the hard work of others. Seventy percent of illegal alien households are on welfare, living off the hard work of others here in the United States of America."
"Quite frankly, Madam Speaker, the United States of America can no longer afford to be the world's orphanage for children and adults alike," Brooks concluded. "We have to get our own house in order. And, this legislation helps to increase that disorder by increasing our deficit and debt, making it less manageable and further risking a debilitating insolvency and bankruptcy of a great nation."
Congressman Brooks' efforts were successful. H.R. 549 was killed on a House floor suspension of the rules vote.
Brooks has also introduced legislation that would reform TPS to make it expire and allow persons admitted into the country on TPS status be deported once back to their home countries when conditions improve there.
Mo Brooks is serving in his fifth term representing the Fifth Congressional District.
To see video of Brooks' floor speech:
Print this piece
Alabama may need 2,500 more ventilators. It's having to compete to get them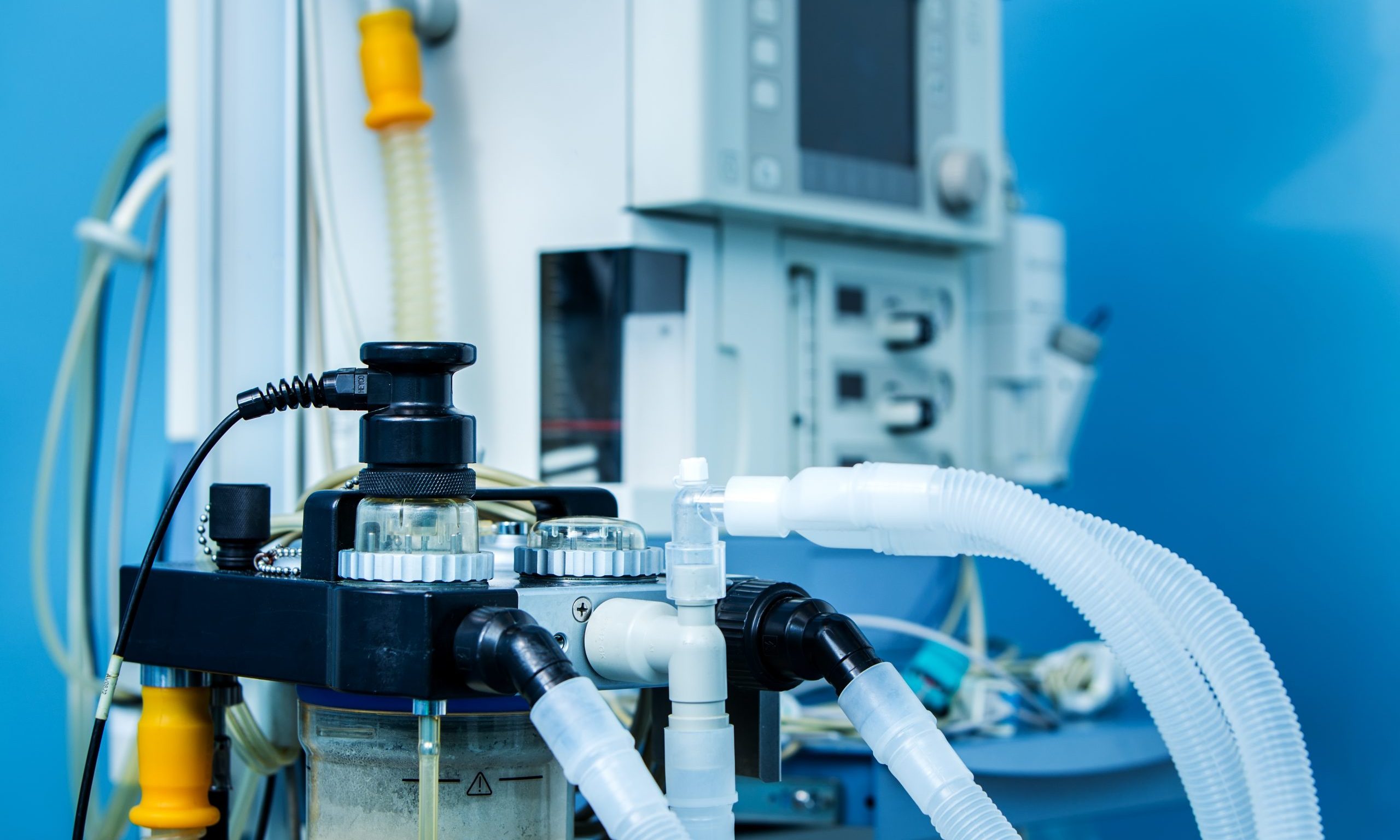 Alabama may need 2,000 more ventilators than it has, and it's being forced to compete with other states to get them on the private market.
State Health Officer Dr. Scott Harris said Friday that the Alabama Department of Public Health is attempting to source its own ventilators as a number of hospitals in the state are already struggling and asking for more.
The state requested 500 ventilators from the federal government through the Department of Health and Human Services and the national strategic stockpile. It asked for 200 of them to be delivered urgently.
"HHS has indicated that they're not going to fulfill that anytime soon because they're still taking care of places like New York City," Harris said in an interview with APR.
When Alabama nears an expected surge — say 72 hours before hospitals are expected to be overwhelmed with patients requiring life support — they may be able to make the extra ventilators available.
So Alabama, like a number of states, is being forced to try to source ventilators on its own through the private market, where hundreds of hospitals, all the other states and other countries are trying to do the same.
Harris said he signed a purchase order Thursday for 250 more ventilators.
"We're waiting to see, and then there are others that we're waiting to hear from," Harris told APR. "We're doing our best to try to source these in any way that we can."
"We're attempting to source those ourselves, but as you know, all the states are looking to source their own and in some measure competing with each other," he said a press conference Friday evening when Gov. Kay Ivey announced a shelter in place order.
Alabama Sen. Doug Jones said Thursday that Alabama will likely make additional requests, but there are only 10,000 ventilators in the national stockpile and in the U.S. Department of Defense surplus. And with every other state in the country also requesting these supplies, the federal government has said that states should not rely on the national stockpile to bolster their ventilator capacity.
By Friday, nearly 1,500 people were confirmed positive with the virus. At least 38 have died. Dire models from the Institute for Health Metrics and Evaluation at the University of Washington — models that influenced the state's decision to issue a stay-at-home order — project that by mid-April, Alabama could have a massive shortage of ventilators and hospital beds.
"The timeline I think makes sense and the time when we're expected to have a surge is the part that was most useful to us," Harris said. "We've been trying very hard to get an order in place with regards to this surge that we expect to happen."
The model estimates that Alabama could have a shortage of 20,000 hospital beds, 3,900 intensive care beds and more than 2,000 ventilators.
At least 3,500 ventilators would be needed at the peak of the COVID-19 outbreak in mid-April, according to the IHME model. Last month, Alabama Hospital Association President Donald Williamson said the state has a surge capacity of about 800.
The same model projects that about 5,500 people could die from COVID-19 in Alabama by August. However, the model is live and is regularly adjusted. Earlier this week, it suggested that 7,000 people could die by August.
Harris said the state, over the past couple of weeks, has added a few hundred additional ventilators to its capacity by converting anesthesia machines and veterinary ventilators for use on those infected with the coronavirus.
"Yet, even with adding all of those ventilators, going up by a few hundred units, which means to tell you that we're still using around the same percent of all of our ventilators even though the number [of ventilators] is going up," Harris said. "So we know that there are more patients on ventilators."
The state health officer said some hospitals in the state are already struggling but others are cooperating to share resources.
"They are really working hard to make sure that they have what they need, and we're trying very hard, along with the governor's office, to make sure that Alabama has enough inventory," Harris said.
Print this piece