Brooks leads successful floor fight against bill to give Venezuelans TPS immigration status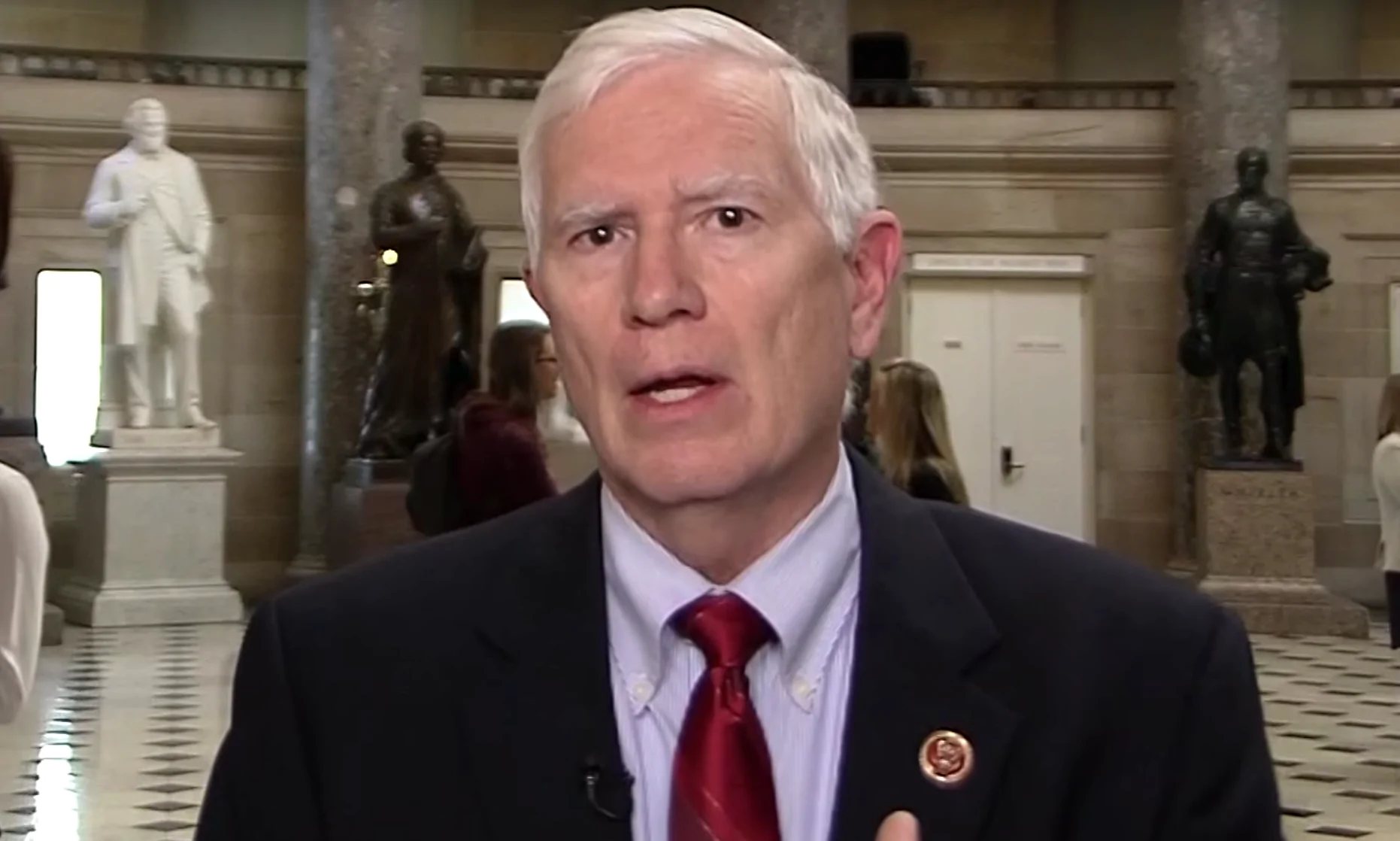 Tuesday evening on the House floor, Congressman Mo Brooks, R-Huntsville successfully led a fight on the House floor against H.R. 549, a bill that would have given hundreds of thousands, perhaps millions, of Venezuelans special eligibility to enter into and stay in the United States.
Brooks stressed what he felt was the irony of Democrats seeking to grant amnesty to illegal aliens fleeing a country economically destroyed by the evils of socialism when many Democrats now openly espouse adopting the nineteenth-century economic and governing model that failed in Venezuela and around the globe.
Brooks emphasized that, in any event, America's dangerous $22 trillion debt coupled with unsustainable deficits make it financially imprudent for America to be the world's orphanage for millions of children and adults America lacks the money to care for.
"Let's be clear, Venezuela is one of the natural resource richest nation on the planet," Congressman Brooks explained. "Oil, top five in reserves in the world. The problem with Venezuela is not its people— other than that they made mistakes in who they elected— and the problem is not the lack of resources that should empower those people to be wealthy. Rather, the problem in Venezuela is self-inflicted adoption of Socialism."
"And, let's be clear about the economic havoc that is now occurring in the Venezuela. We have starvation," Rep. Brooks said. "In one recent study, average adult over a year's period of time had a weight loss in excess of 20 pounds because they couldn't get the calories needed to sustain their body weight. Riots have resulted. Inflation, a few years ago, was over 1,000 percent. Today, you have estimates that inflation in Venezuela is as high as 10 million percent. Of course, the currency is worthless and getting less so."
"So, Venezuela as a country has been brought to its knees by the adoption of Socialism," Brooks stated. "And, I find it ironic that so many in America now advocate the suppression of free-enterprise and the liberty on which it is based and the replacement of free-enterprise and liberty with Socialism and dictatorial nature that is inherent in the adoption of Socialist practices."
"So, Venezuela is an excellent example why America must never go Socialist," Brooks warned. "And, I want to emphasize one thing. While Maduro has been in charge of Venezuela, Maduro is not the cause of the economic hardship that is now being faced in Venezuela. Rather, it is the people's adoption of Socialism," Brooks explained.
"Now, let's go to H.R. 549 and how it relates to what I just said," Brooks added. "This bill proposes a tsunami of people coming to our country who are ill-equipped to support themselves. And, let's put that into the perspective of where we are a nation. We just blew through the $22 trillion debt mark earlier this year. This year, we are looking at a roughly $900 billion deficit."
"A deal that has been reached that will only increase our deficit by $2 trillion over the next two years pushing our debt up to $22 trillion," Brooks added. "This is money we do not have, have to borrow to get, and cannot afford to pay back. How does that relate to H.R. 549? Well, let me share some numbers with you. Sixty percent of households with a lawful immigrant in them are on welfare, living off the hard work of others. Seventy percent of illegal alien households are on welfare, living off the hard work of others here in the United States of America."
"Quite frankly, Madam Speaker, the United States of America can no longer afford to be the world's orphanage for children and adults alike," Brooks concluded. "We have to get our own house in order. And, this legislation helps to increase that disorder by increasing our deficit and debt, making it less manageable and further risking a debilitating insolvency and bankruptcy of a great nation."
Congressman Brooks' efforts were successful. H.R. 549 was killed on a House floor suspension of the rules vote.
Brooks has also introduced legislation that would reform TPS to make it expire and allow persons admitted into the country on TPS status be deported once back to their home countries when conditions improve there.
Mo Brooks is serving in his fifth term representing the Fifth Congressional District.
To see video of Brooks' floor speech:
Jones votes against Amy Coney Barrett confirmation
Since Justice Ruth Bader Ginsburg's death in September, Jones said he would not vote for a nominee, no matter who it was, until after the Nov. 3 general election.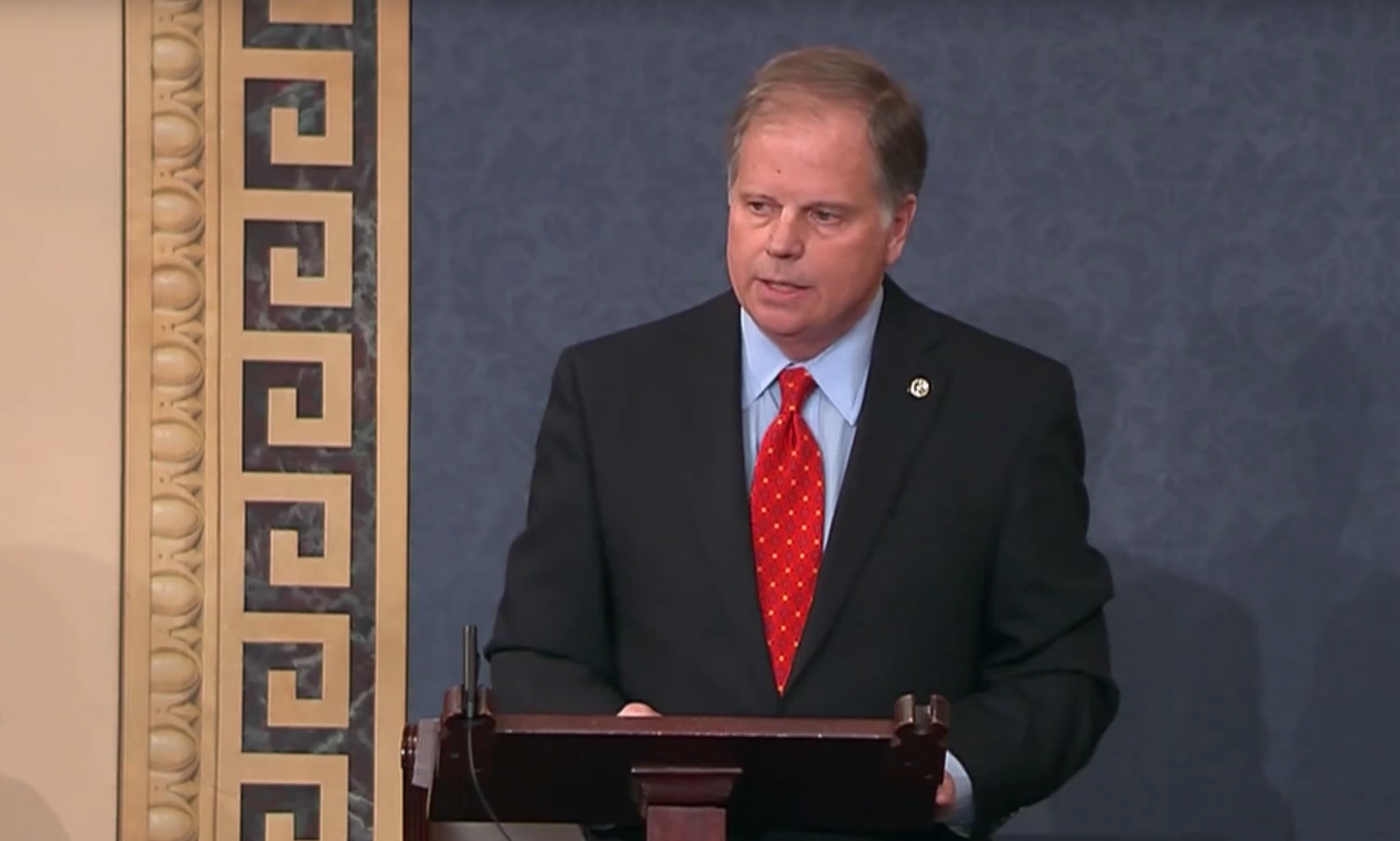 Democratic Alabama Sen. Doug Jones voted with his party and one GOP Senator against the confirmation of President Donald Trump's nominee, Amy Coney Barrett, to the United States Supreme Court.
"This process has been perhaps one of the most blatantly hypocritical in the history of the Senate and has further eroded trust in the independence of the Supreme Court in the eyes of the American people," Jones said. "By forcing this vote only eight days before an election, Mitch McConnell has prioritized temporary political gain over the long term integrity of both institutions. I also believe his decision to force through this confirmation instead of negotiating a bipartisan COVID relief package is an insult to the millions of Americans who are suffering as a result of this pandemic."
Since Justice Ruth Bader Ginsburg's death in September, Jones said he would not vote for a nominee, no matter who it was, until after the Nov. 3 general election.
"I voted no today because I refuse to be a party to Mitch McConnell's power grab, to the hyper-politicization of the Senate and the courts, and to denying the American people a voice in this process while voting for the next President is already underway," Jones added. "Now that Justice Barrett has been confirmed, it is my sincere hope that she will rule in a way that protects our institutions, our democracy, and the rule of law."
In 2016, Republicans in the United States Senate blocked the nomination of Judge Merrick Garland, a centrist jurist, by President Barack Obama, saying his nomination was too close to the 2016 election. Obama nominated Garland in February of that year, months before the election. Barrett's nomination came just weeks before the election this year and her confirmation just days before Election Day.
But Jones's "no" vote on Barrett was quickly denounced by Republicans, including his general election opponent Tommy Tuberville. Republicans attacked Jones for his vote against Barrett's confirmation.
"Senator Doug Jones continued to thumb his nose at our state's majority with his 'no' vote," said Alabama Republican Party Chairman Terry Lathan. "He has once again put the interests of his left wing groups first while ignoring those he is supposed to represent."
Lathan said Alabama voters will snub Jones for his vote next week.
"Alabama will relieve him of his duties on November 3rd when Tommy Tuberville is elected as Alabama's new U. S. Senator. Doug Jones will be a paragraph in a history book as future political pundits study how to be a failure in the arena of public service — ignoring the majority ends your tenure," Lathan said.
Tuberville was sharply critical of his general election opponent.
"Instead of standing up for our conservative Alabama values and voting to confirm Judge Amy Coney Barrett to the Supreme Court, Doug Jones voted against her nomination and represented the liberal beliefs of his high-dollar campaign donors in California and New York," Tuberville claimed.
"But Doug can't help himself because he's a liberal to his core — just like Nancy Pelosi, Chuck Schumer, Bernie Sanders, and AOC," Tuberville continued. "Ever since becoming our temporary senator, Doug Jones has opposed everything Alabamians support and supported everything Alabamians oppose."
"Anti-Trump Democrat Doug Jones voted no today on the confirmation of Amy Coney Barrett to the Supreme Court," said National Republican Senatorial Committee Deputy Press Secretary Paige Lindgren. "In September, before the President's nominee was even announced, Jones stated he would not meet with or vote in favor of any nomination to the court. Jones previously voted against Trump-nominated Justice Brett Kavanaugh."
"Anti-Trump Democrat Doug Jones has long since given up on representing Alabama, and his vote against Amy Coney Barrett is no different," Lindgren said. "Alabamians overwhelmingly support Justice Barrett's place on the Supreme Court and yet their junior Senator has obstructed President Trump at every turn. Jones has once again shown that his loyalty lies with Washington Democrats and not Alabama families."
"The latest poll has Jones down by 14 points against Trump-endorsed Republican Senate candidate Tommy Tuberville," Lindgren added.
Barrett won confirmation on a 52 to 48 vote. She was given the oath of office at a ceremony at the White House by Justice Clarence Thomas. The election is next week.