Jones votes to confirm Trump Secretary of Defense Mark Esper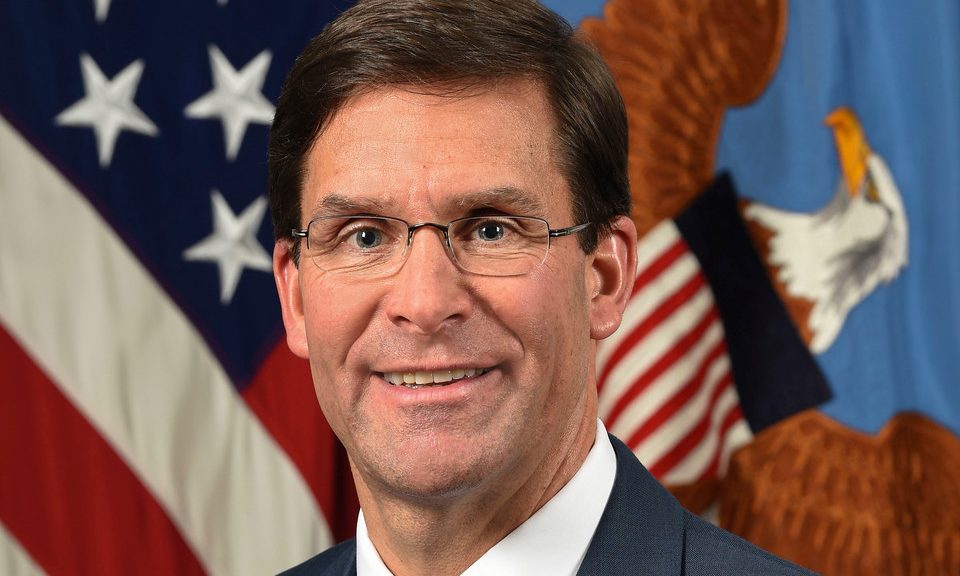 Tuesday, U.S. Senator Doug Jones, D-Alabama, voted in favor of the confirmation of Mark Esper's to be the next Secretary of Defense.
"Dr. Esper is well qualified to serve as Secretary of Defense by virtue of his experience serving in the Army, his numerous positions as a Congressional staffer in both the House and Senate, his experience working in private industry, and his service in various roles at the Pentagon, including most recently as Secretary of the Army," Sen. Jones said. "As Secretary of the Army, Dr. Esper has demonstrated a strong commitment to the well-being and preparedness of our troops and has also shown himself to be a man of character, integrity, and intelligence."
"After months without a confirmed Secretary, Dr. Esper will bring much-needed stability to the Department as it works to fulfill its national security mission and maintain a strong presence in various strategic locations around the world," . I believe that he will also uphold the commitment that he made to me to keep the Department of Defense apolitical and to always stand up and give his candid, honest advice to the President and other members of the administration. I'm grateful for all of the assistance that he provided me as Secretary of the Army, and I'm proud to have voted for Dr. Esper's nomination. I believe he will be an excellent Secretary of Defense."
Jones has been criticized by some Republicans for voting against some of President Trump's appointees, including Brett Kavanaugh for Supreme Court Justice.
Dr. Mark T. Esper was born on April 26, 1964, in Uniontown, Pennsylvania. He graduated from the United States Military Academy and received his commission in the Infantry. He served in the 101st Airborne Division and served in the First Gulf War in the 1990-91 Gulf War with the "Screaming Eagles." He later commanded a Rifle Company in the 3-325 Airborne Battalion Combat Team in Vicenza, Italy. He retired from the U.S. Army in 2007 after spending 10 years on active duty and 11 years in the National Guard and Army Reserve.
After leaving active duty, he served as Chief of Staff at The Heritage Foundation think tank. He later served as legislative director and senior policy advisor to former Senator Chuck Hagel. He was a senior professional staff member on the Senate Foreign Relations and Senate Government Affairs committees, policy director for the House Armed Services Committee, and national security advisor for former Senate Majority Leader Bill Frist.
During the President George W. Bush administration, he served as the Deputy Assistant Secretary of Defense for Negotiations Policy at the Pentagon. Dr. Esper was the Chief Operating Officer and Executive Vice President of Defense and International Affairs at Aerospace Industries Association. He served as national policy director for Sen. Fred Thompson's 2008 presidential campaign, and was a Senate-appointed commissioner on the U.S.-China Economic and Security Review Commission. Esper later served concurrently as the Executive Vice President for the U.S. Chamber of Commerce's Global Intellectual Property Center and as Vice President for Europe and Eurasian Affairs. Esper was the Vice President for Government Relations at the Raytheon Company, before being appointed Sec. of the Army in 2017. He was appointed acting Sec. of Defense on June 24.
Dr. Mark T. Esper was sworn in as the 27th Secretary of Defense July 23 following the confirmation vote.
The Senate overwhelmingly voted to confirm Esper gaining 90 to eight.
"Our adversaries must see diplomacy as their best option, because war with the United States will force them to bear enormous costs," Esper said.
"With the Army engaged in over 140 countries around the world, to include combat operations in Afghanistan and Iraq, training rotations to Europe to deter Russia, and forward deployed units in the Pacific defending against a bellicose North Korea, readiness must be our top priority," Esper said.
Esper replaces former Secretary of Defense James Mattis, who left the post in January over policy differences with President Trump.
(Original reporting by Fox New and the North Korea News contributed to this report.)
Print this piece
The behind-the-scenes efforts to combat COVID-19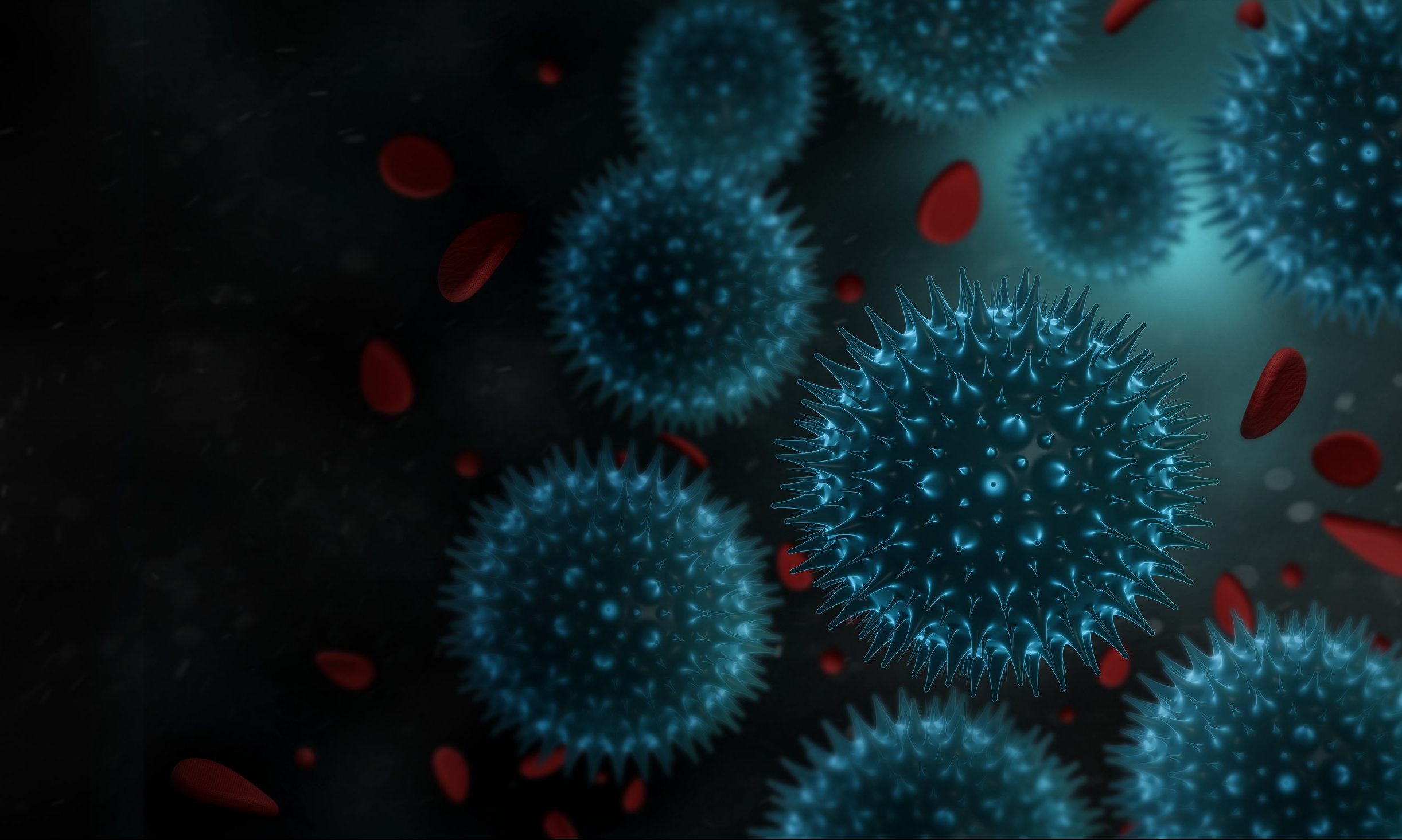 Some days it seems the only visible action state government is taking is to update the public on the number of COVID-19 cases and those who have died from the disease.
But in these times of dire public uncertainty, Gov. Kay Ivey's team is working diligently to solve a myriad of problems facing the state.
In fact, the governor's Capitol office suites are a hive of activity solely aimed at protecting Alabamians.
Ivey has established three groups to assess and address the various situations facing every sector of state healthcare and emergency needs, as well as the economic concerns of individuals and businesses.
The groups are led by former C.E.O.s, health professionals, or military officers who have volunteered in this time of crisis.
Strategic Asset Team or S.A.T. is tasked with finding and vetting supplies ranging from Personal Protective Equipment (P.P.E.) to gloves, ventilators and more items needed by healthcare workers on the frontline of fighting the novel coronavirus.
Sourcing and procuring vital medical equipment is not easy and is made harder by scam artists and price gaugers who seek to profit from the calamity. The governor's office estimates for every legitimate offer there are some 80 to 90 fraudulent ones.
S.A.T., along with government personnel, evaluates every possibility to obtain goods and equipment. Once a legitimate outlet is identified, the team moves quickly to test and acquire the needed supplies.
The governor's office has streamlined purchasing methods so that once a supplier is identified and the goods are proven worthy, the purchase can be made swiftly.
Another group led by Secretary of Commerce Greg Canfield is called the Business and Manufacturing Alliance, B.A.M.A., which is sourcing supplies from existing manufacturers in the state.
"From our perspective, we're trying to do everything we can to identify and utilize the asset that we have in the state that is going to provide us with or produce the medical equipment and medical supplies that are needed," said Canfield. From Toyota to Alabama Power and smaller companies like Mobile's Calagaz Printing, the state is working to meet the challenges. "We are in talks with Hyundai about providing a connection to bring supplies out of Korea because they might be able to find alternate solutions for medical supplies," said Canfield.
Global auto parts supplier Bolta with a facility at the Tuscaloosa County Airport Industrial Park is retooling its operation to produce plastics shields and goggles that doctors and nurses need in the emergency room.
Alabama-based research groups are pushing for breakthroughs in testing and vaccines.
BioGX Inc., a molecular diagnostics company, based at Innovation Depot, has joined B.D., a global medical technology company, to develop a new diagnostics tests that would increase the potential capacity to screen for COVID-19 by thousands of tests per day.
Birmingham-based Southern Research is collaborating with Tonix Pharmaceuticals Holding Group, a New York-based biopharmaceutical company, to test a potential COVID-19 vaccine.
Canfield and the B.A.M.A. group are daily finding other Alabama-based companies to battle the effects of the pathogen.
A third group known as Renewal is comprised of retired C.E.O.s whose goal is to make sure that those in need can cut through bureaucratic red-tape. They are charged with finding the best ways to streamline the government's processes so that individuals and companies are not waiting for a government bureaucrat somewhere to press a button.
The Governor's office is working in partnership with the state's universities, businesses and others in an ongoing battle to curb the COVID-19 outbreak in the state.
In times of crisis governments always stumble getting out of the gate; that's what happens.
The work presently being coordinated by the Governor's staff and volunteers is not currently seen by the general public, but the efforts of these groups will affect the state now and in the future.
Print this piece