SPLC says resuming federal executions is a step in the wrong direction
Attorney General Bill Barr has directed the Federal Bureau of Prisons to clear the way for the federal government to resume capital punishment. The attorney general has further directed the acting director of the BOP, Hugh Hurwitz, to schedule the executions of five death-row inmates convicted of murdering children and the elderly.
While the state of Alabama regularly executes criminals in our state system, the U.S. government has not executed any of their prisoners since 2003. If the Trump administration gets their way, that will change beginning in December.
The Montgomery based Southern Poverty Law Center issued a statement opposing the Justice Department decision.
Lisa Graybill is the deputy legal director for the SPLC's criminal justice reform project.
"There is a reason that the United States has gone 16 years without executing anyone, and has only executed three people since 1976 in federal custody," Graybill said. "Recognition that the criminal justice system in this country is broken, racial disparities abound, and the possibility of executing an innocent person is very real has rightly resulted in a reduction in the use of the death penalty."
"The decision by Attorney General William Barr to begin executions again will not solve any of these problems and concerns," Graybill warned. "Carrying out a death sentence costs more than a life sentence, does not deter others from committing crimes, and risks imposing the ultimate price on innocent individuals. Executions have been botched in grotesque attempts that create intense pain and suffering."
"Congress has expressly authorized the death penalty through legislation adopted by the people's representatives in both houses of Congress and signed by the President," Barr said. "Under Administrations of both parties, the Department of Justice has sought the death penalty against the worst criminals, including these five murderers, each of whom was convicted by a jury of his peers after a full and fair proceeding. The Justice Department upholds the rule of law—and we owe it to the victims and their families to carry forward the sentence imposed by our justice system."
"We encourage Attorney General Barr and others in power to rethink this decision. Bringing back the barbaric practice of executions at the federal level serves no useful purpose," Graybill said.
According to Fox News, there are 61 men and one woman on the federal death row. Most of them are housed at a federal prison in Indiana. Lethal injection is the only approved means of executing someone in the federal system.
Opponents of the death penalty often claim that it is "cruel and unusual punishment" under the Eighth Amendment of the U.S. Constitution.
The Justice Department said since 2010, 14 states have used pentobarbital in over 200 executions, and federal courts, including the Supreme Court, have repeatedly upheld the use of pentobarbital in executions as consistent with the Eighth Amendment.
Death penalty supporters point to the fact that when the Eighth Amendment was ratified, the federal government and all the states at that time used the death penalty, so the writers of the amendment clearly did not believe that the death penalty is "cruel and unusual."
Barr has targeted Daniel Lewis Lee for execution. Lee is a member of a white supremacist group who murdered a family of three, including an eight-year-old girl. After robbing and shooting the victims with a stun gun, Lee covered their heads with plastic bags, sealed the bags with duct tape, weighed down each victim with rocks, and threw the family of three into the Illinois bayou. On May 4, 1999, a jury in the U.S. District Court for the Eastern District of Arkansas found Lee guilty of numerous offenses, including three counts of murder in aid of racketeering, and he was sentenced to death. Lee's execution is scheduled to occur on December 9, 2019.
Lezmond Mitchell stabbed to death a 63-year-old grandmother and forced her nine-year-old granddaughter to sit beside her lifeless body for a 30 to 40-mile drive. Mitchell then slit the girl's throat twice, crushed her head with 20-pound rocks, and severed and buried both victims' heads and hands. On May 8, 2003, a jury in the U.S. District Court for the District of Arizona found Mitchell guilty of numerous offenses, including first-degree murder, felony murder, and carjacking resulting in murder, and he was sentenced to death. Mitchell's execution is scheduled to occur on December 11, 2019.
Wesley Ira Purkey violently raped and murdered a 16-year-old girl, and then dismembered, burned, and dumped the young girl's body in a septic pond. He also was convicted in state court for using a claw hammer to bludgeon to death an 80-year-old woman who suffered from polio and walked with a cane. On November 5, 2003, a jury in the U.S. District Court for the Western District of Missouri found Purkey guilty of kidnapping a child resulting in the child's death, and he was sentenced to death. Purkey's execution is scheduled to occur on December 13, 2019.
Alfred Bourgeois physically and emotionally tortured, sexually molested, and then beat to death his two-and-a-half-year-old daughter. On March 16, 2004, a jury in the U.S. District Court for the Southern District of Texas found Bourgeois guilty of multiple offenses, including murder, and he was sentenced to death. Bourgeois' execution is scheduled to occur on January 13, 2020.
Dustin Lee Honken shot and killed five people—two men who planned to testify against him and a single, working mother and her ten-year-old and six-year-old daughters. On October 14, 2004, a jury in the U.S. District Court for the Northern District of Iowa found Honken guilty of numerous offenses, including five counts of murder during the course of a continuing criminal enterprise, and he was sentenced to death. Honken's execution is scheduled to occur on January 15, 2020.
Each of these inmates has exhausted their appellate and post-conviction remedies, and currently, no legal impediments prevent their executions.
The execution will be performed at U.S. Penitentiary Terre Haute, Indiana.
Additional executions will be scheduled at a later date.
(Original reporting by Fox News contributed to this report.)
Inmate assault injures two St. Clair prison correctional officers
The assaults happened at approximately 7:30 p.m. and both officers were taken to a local hospital and treated for those non-life-threatening injuries.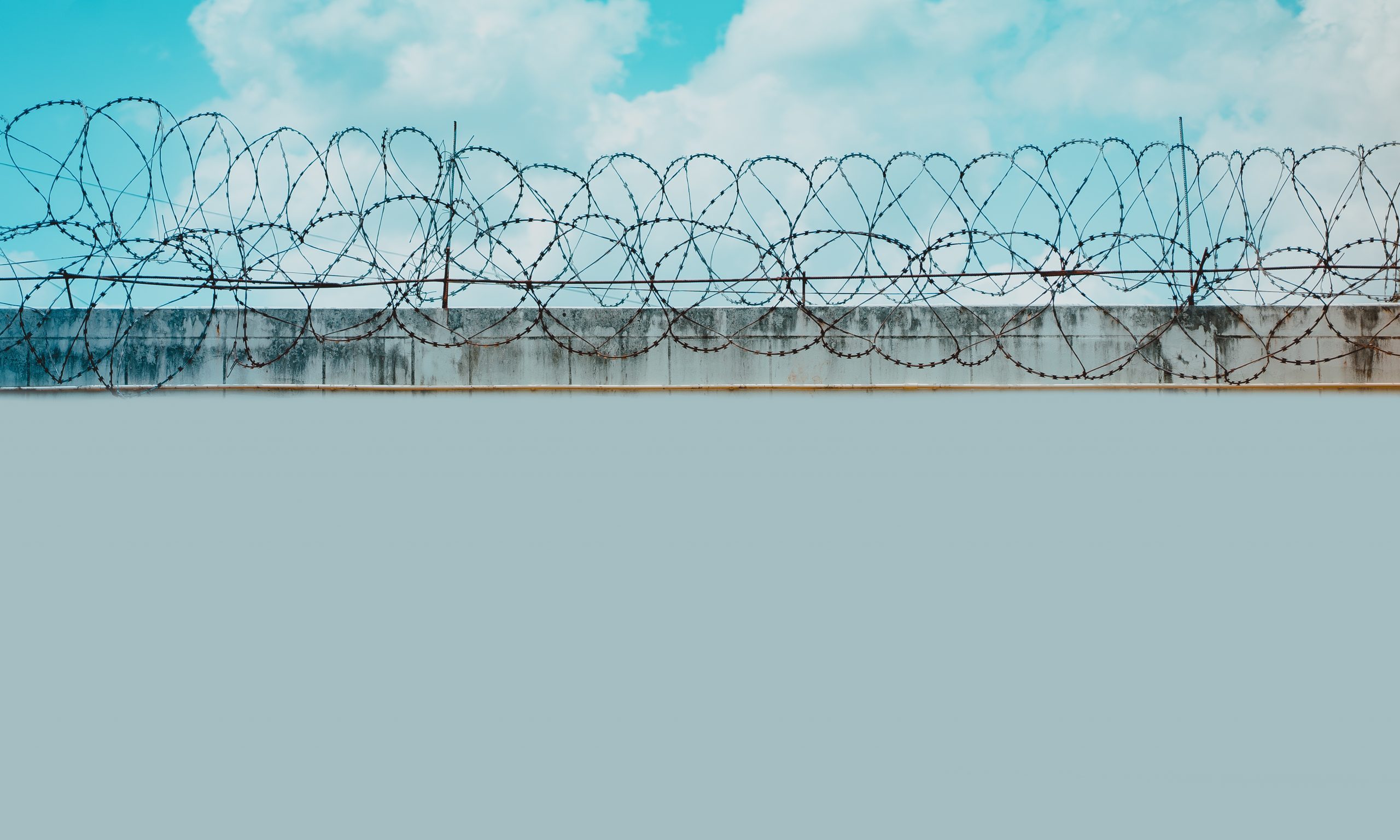 Two correctional officers at St. Clair Correctional Facility were injured in an inmate-on-officer assault on Monday, the Alabama Department of Corrections confirmed to APR.
Among the two officers who sustained non-life-threatening injuries was a basic correctional officer (BCO), a position created in May 2019, who are not Alabama Peace Officers Standards and Training Commission (APOST) certified and who have some limitations on working directly with inmates without correctional officers present.
The other officer injured was a full correctional officer, Alabama Department of Corrections spokeswoman Samantha Rose told APR in a message Friday. The assaults happened at approximately 7:30 p.m. and both officers were taken to a local hospital and treated for those non-life-threatening injuries and subsequently released, according to Rose.
"The ADOC condemns all violence in its facilities, and the actions taken by the inmate against ADOC staff are being thoroughly investigated," Rose said. "As the investigation into this incident is ongoing, we cannot provide additional detail at this time. More information will be available upon the conclusion of our investigation."
The ADOC created the new basic correctional officer position to bolster the state's woefully understaffed prisons. The creation of the position was also at the suggestion of experts ordered by a federal court to study the department's staffing problems, ADOC attorneys wrote to the court in a filing in 2019.
The ongoing lawsuit is over the state's handling of mental health in prisons.
The Southern Poverty Law Center and the Alabama Disability Advocacy Program filed the 2014 suit arguing the state was indifferent to the health of inmates dying by suicide in greater and greater numbers.
Attorneys for the plaintiffs in June argued that ADOC was far behind on the court-ordered hiring new additional officers. It has been more than two years since U.S. District Judge Myron Thompson ordered the Alabama Department of Corrections to hire an additional 2,000 correctional officers by 2022.
U.S. District Judge Myron Thompson in a previous opinion wrote that prison understaffing "has been a persistent, systemic problem that leaves many ADOC facilities incredibly dangerous and out of control."
"Taken together, ADOC's low correctional-staffing level, in the context of its severely overcrowded prisons, creates a substantial risk of serious harm to mentally ill prisoners, including continued pain and suffering, decompensation, self-injury, and suicide," Thompson's previous opinion continued.
The SPLC in court filings late last year expressed concern over the use of basic correctional officers in Alabama's overcrowded and understaffed prisons. ADOC attorneys have argued to the court, however, that BCO's are adequately trained to do their jobs and are needed for the department to hire the necessary number of officers per the court's timeline.
In a court filing on Thursday, attorneys for the plaintiffs asked the court not to again delay site visits to Alabama prisons by two experts who are tasked by the court to determine which positions should be filled by correctional officers and which by BCO's and which by another new position, called cubical correctional officers, who are to have no direct interaction with inmates.
Those visits were to begin in May, but both parties in the suit agree to wait due to the COVID-19 pandemic and the threat it posed to the experts, who are particularly vulnerable to the disease due to "age and other factors," according to court records.
Both parties again agreed to postpone those visits in June for those same reasons, those records show. ADOC seeks a third extension but attorneys for the plaintiffs argue that the experts can visit the prisons while keeping themselves, prison staff and inmates safe from harm of COVID-19 and that thousands of employees and contractors enter Alabama prisons daily.
The plaintiff's attorneys argue in the court filing that the expert guidance is needed because ADOC wishes to use BCO's and cubical correctional officers to comply with the court-ordered hiring of additional staff by Feb. 20, 2022.
"Ensuring adequate staffing is of upmost importance to address the constitutional violations underlying mental health care within ADOC," the plaintiffs' attorneys wrote to the court Thursday.
ADOC in May was employing 494 BCO's, a 57 percent increase in the number of BCO's employed in Oct. 2019, according to ADOC's staffing numbers. The number of correctional officers working in Alabama prisons fell by two percent during that time, dropping from 1,319 to 1,287.