Opinion | A forgotten 40 percent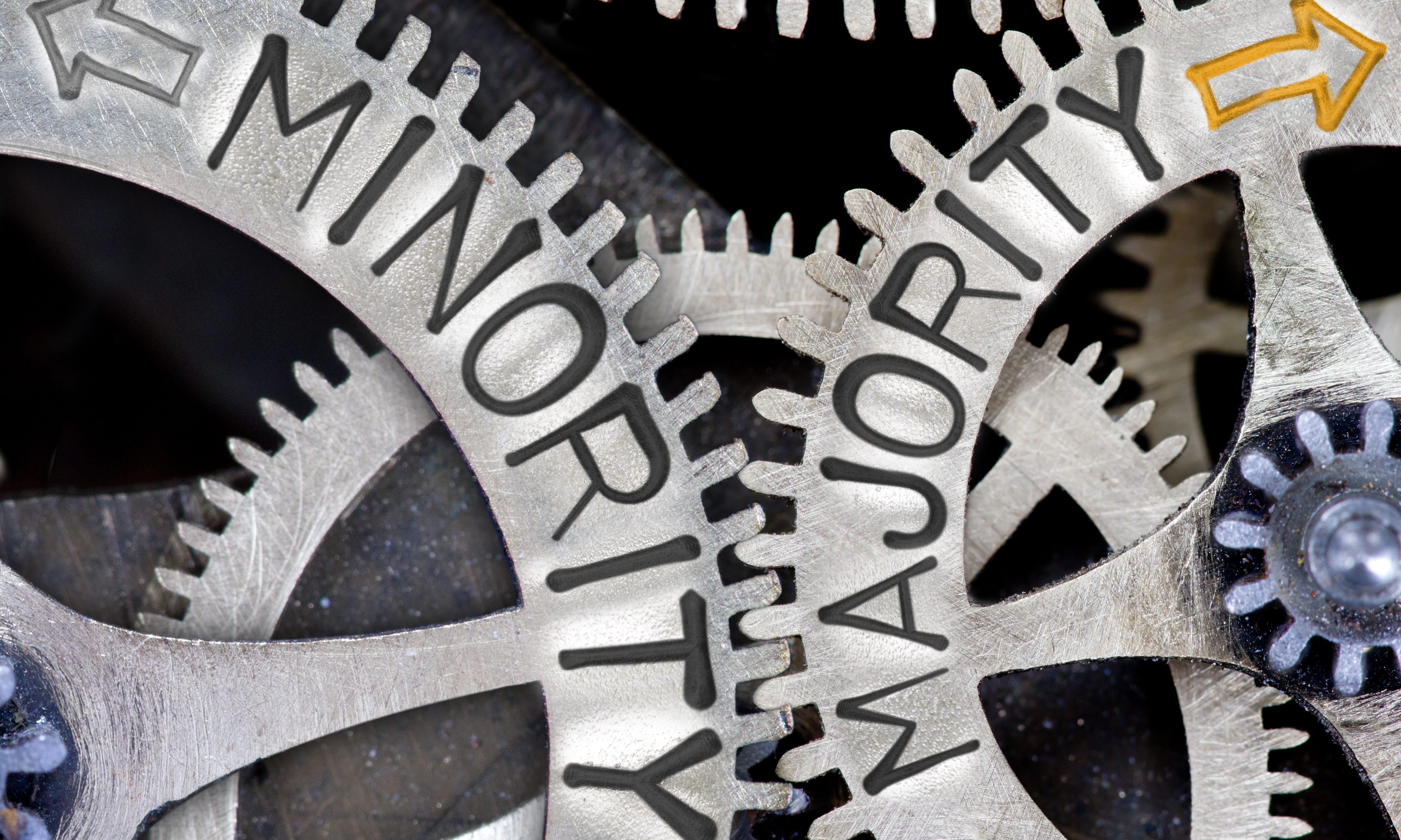 In an age of hyper-partisan politics, a wide swath of the population feels disenfranchised.
Because of straight-ticket voting in Alabama, some 40 percent of its citizens feel the government does not represent their interests or even acknowledge they have an opinion on how the state is run.
There was a time when candidates for public office ran to either the left or right to secure the nomination and then pivoted to the center to win a general election and govern.
Republicans and Democrats needed base-voters to secure a primary but sought a broad consensus to win a general election.
Since the 2010 General Election, republicans have won approximately 60 percent of the vote. The state's republican supermajority controls the House and Senate and only rarely does the majority even acknowledge the meekest wishes of the minority. Every constitutional office is held by a republican, which means Alabama is a one-party state leaving some 40 percent of the public feeling the government doesn't care about their lives.
Imagine for a moment if you will that 40 percent of your family thinks you dislike them, are working against their interest and have no intentions of hearing their voices.
Likewise, picture a business where 40 percent of the workforce believes that the boss is working against them, holds them in disdain and is harming not only their lives but those of nearly 40 percent of their customers.
If a family or business acted like our politicians do it would be beyond dysfunctional.
To legislate as if yours is the only opinion that matters ignores history and threatens the future.
Majority rule is foundational to our form of governing but dismissing a large portion of the voting public will over time prove ruinous.
Author of the Bill of Rights James Madison in a 1785 address to the Virginia General Assembly said, "True it is, that no other rule exists, by which any question which may divide a Society, can be ultimately determined, but the will of the majority; but it is also true that the majority may trespass on the rights of the minority."
When Republicans came to power in 2010, they moved the state in a conservative-pro-business direction, focusing on cutting waste, creating jobs and ending corruption.
Over the last three years, the House and Senate have pushed its pro-business agenda further to the back burner concentrating more on social issues.
This is not to say that social matters are irrelevant, but again the march toward the hard-right is alienating businesses and a large segment of the public.
Recently, Regions Bank, a Fortune 500 company based in Birmingham, announced it had joined the CEO Action for Diversity & Inclusion, a "coalition of corporations and universities that pledge to promote diversity and inclusion in the workplace," as reported by APR's Eddie Burkhalter.
Regions Bank is one of the state's premier corporations and its leadership has long been an advocate of education and workforce development to make Alabama even better. Its pledged to diversity in the workplace is another example how businesses are far ahead of many of the state's political leaders,
"The best teams are diverse and inclusive teams. Signing the CEO Action for Diversity & Inclusion pledge is another way to show Regions is committed to its strategy to build the best team," Regions President and CEO John Turner said. "Diversity and inclusion are not only fundamental to our corporate strategy; Regions truly values and benefits from the diversity of its associates, customers and the communities we serve."
On its corporate website Regions states, "We all benefit from the diversity of our associates, and at Regions, we have a broad view of diversity. We believe that diversity encompasses race, ethnicity, gender, gender identity, age, culture, education, religion and other factors that make each of us unique."
Regions is not only looking at what's best for the company but how it benefits the communities it serves.
"Our approach to diversity and inclusion supports our mission and values as we incorporate it into who we are and how we work, and our diversity efforts help make life better for our associates, customers and communities."
If Regions' business model evaluated the needs of only 40 percent of its associates and 40 percent of its customers, it would be a failure and not the engine for growth it is today.
Alabama's republican supermajority should take a page from Regions' playbook and realize that governing with all the people in mind produces the best outcome.
Continually pandering to the base may win an election, but it is a poor governing strategy.
When any individual or institution refuses to address the needs of 40 percent of the people that depend on their judgment, it fails.
It is also perhaps worth remembering that no political party holds power forever — demographics, winds of change and a host of other factors  causes an ebb and flow in politics not always immediately recognizable. But change will come, and those who now govern without regard for the electorate as a whole will one day pay the price for arrogance.
Our lawmakers should turn off cable news, put down their cellphones and look around at the people of the state. The basic needs of our citizens are so similar that our leaders are foolish to concentrate solely on the differences.
Elected officials have an obligation to all citizens, not simply the majority.
We cannot succeed together when our political leaders refuse to recognize 40 percent of the people.
Opinion | Prisons, justice reform and the art of the possible
Politics is bound by the art of what's possible. It is also true that those who never dare the impossible rarely achieve even the possible.
For years, prison reform advocates, media outlets and even a few public officials have called for new correctional facilities to address Alabama's dangerously overcrowded prisons.
Now that it's happening, some aren't happy with how Gov. Kay Ivey is addressing the problem.
Is the Ivey Administration's plan perfect? No. But building new facilities along with criminal justice reform — while all imperfect — is the last best hope to correct generations of cruel treatment, endangered correctional officers and corrupt practices.
German chancellor and statesman Otto von Bismarck said "Politics is the art of the possible, the attainable — the art of the next best," this is the state of a workable solution to Alabama's prison needs and criminal justice reform.
Yet, there is a concerted effort underway to stop the Ivey Administration from acquiring three new men's prisons under a build-lease agreement.
Some lawmakers want another crack at financing additional facilities through a bond issue, and others want more say in the process. Still, the fact is that Ivey's actions are the result of decades of legislative indifference and inaction to adequately address the appalling conditions at Alabama's correctional facilities.
Even some advocates are working against the prison plan and while their intentions may be good it seem to their hand wringing is almost as disingenuous as lawmakers whining.
What's worse are those who spread disinformation to discredit process.
Many good people have worked hard to bring about an end to the state's barbaric prison system and unfair justice, but lately it seems there is an outright movement to derail much needed change— simply because it's not enough. As the saying goes, "Don't let the perfect be the enemy of the good."
There have been so many false claims and sly manipulations of facts about the prison plan as to make even a hardened journalist want to cry "fake news."
But as for Ivey, frankly, my dears, I don't think she gives a damn.
Here's the hard truth. The Ivey Administration is building three new men's prisons, and nothing will stop it. The fact is that three prisons are not enough; the administration should move forward to build a new women's facility as soon as practicable.
Politics is bound by the art of what's possible. It is also true that those who never dare the impossible rarely achieve even the possible.
Failing to recognize when the once impossible is coming to fruition is a sad reality. Still, in politics, as in life, good things happen while most people are navel-gazing or complaining.
Having visited three state prisons, St. Clair, Elmore, and Tutwiler, I can say without a doubt, the conditions in those places are a living hell.
A report from the U.S. Department of Justice released in April 2019, found "reasonable cause to believe that Alabama fails to provide constitutionally adequate conditions and that prisoners experience serious harm, including deadly harm, as a result."
DOJ's investigation revealed that prisoners were susceptible to "an enormous breath" of sexual abuse and assault but other types of violence as well, including gruesome murder and beatings that went without intervention.
When the state incarcerates a criminal, it assumes custodial care for that individual. No matter how heinous the crime or foul the person, the state has an obligation to feed, clothe, house and provide essential human services for their care and welfare. Another element is often overlooked; when a person is committed to prison, they lose their freedom, not their humanity. Therefore, under the law, they cannot be subject to cruel and unusual punishment.
Building three new men's prisons is just the start; it must be accompanied by criminal justice reform.
"We are able to have a serious discussion about prison reform in Alabama because we have a governor who is serious about putting solutions into place," Ivey's press secretary Gina Maiola recently told APR. "Prison infrastructure is a key part of the equation, but criminal justice reform is also needed," Maiola said.
By executive order on July 18, 2019, Ivey established the Study Group on Criminal Justice Policy. The Study Group released its findings on Jan 31, 2020.
The Study Group entered its mission with one pressing question; "What policies and programs can the State of Alabama implement to ensure the long-term sustainability of our prison system without jeopardizing public safety?" according to Supernumerary Associate Supreme Court Justice Champ Lyons, Jr., who led the effort.
In a letter to Ivey on the Study Groups finding, Lyons wrote [T]he challenges facing our prison system are exceedingly complex—ranging from the elimination of contraband weapons and drugs to the recruitment, retention, and training of correctional staff to the size of the inmate population and to the physical condition of an aging and far-flung prison infrastructure." He further wrote, "But having thought through many of these issues with my Study Group colleagues, especially our legislative members, I can report to you that some meaningful answers to this question are not just possible; they are within our grasp."
Prisons without justice reform is a hollow victory, and the Ivey Administration is committed to bringing about reasonable reforms.
"Prison infrastructure is a key part of the equation," said Maiola, "but criminal justice reform is also needed."
The issues facing Alabama's prisons and criminal justice system are complex, and generations in the making; therefore, arriving at a universally acceptable solution is not imaginable for the moment if ever. But what once seemed impossible is soon to be realized.
No one gets everything they want, but it's a great step toward getting what is needed simply because it's possible.