Regions joins group focused on diversity and inclusion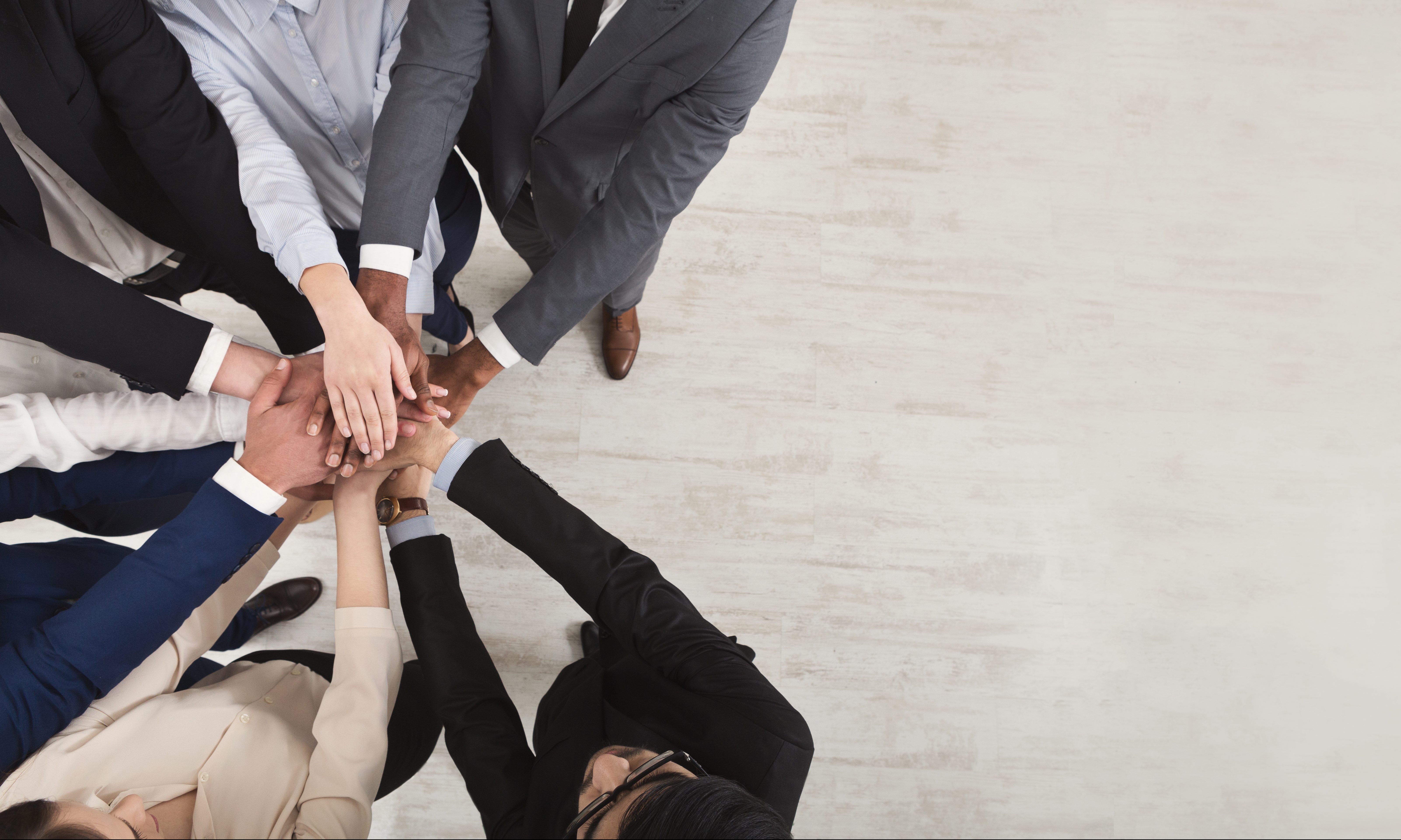 Regions Bank recently announced that the Fortune 500 company has joined a list of corporations and universities that pledge to promote diversity and inclusion in the workplace. 
Birmingham-based Regions in June became the first financial institution in Alabama to join with the coalition CEO Action for Diversity and Inclusion, which runs the program. 
Regions president John Turner in statement on Business Wire on June 20 said that the beast teams are diverse and inclusive. 
"Diversity and inclusion are not only fundamental to our corporate strategy; Regions truly values and benefits from the diversity of its associates, customers and the communities we serve," Turner said. 
The more than 750 CEOs who have signed the pledge work in more than 85 industries in all 50 states, according to the nonprofit. 
Pledging CEOs promise to: 
Continue to cultivate a workplace that supports open dialogue on diversity and inclusion

Implement and expand unconscious bias educational trainings

Share best practices – and lessons learned – with the collective business community

Create and share strategic inclusion and diversity plans with board of directors. 
Tim Ryan, U.S. chairman and senior partner of PricewaterhouseCoopers, first proposed the idea for CEO Action for Diversity and Inclusion in 2016 after a series of police shootings of black men in the U.S., according to Fortune Magazine. Those shootings prompted Ryan to start a dialogue in his own company about race and diversity, then spread those conversations to CEO's across the country through the nonprofit. 
About 78 percent of CEO's who responded to an end-of-year survey said the program had a positive impact on their companies' diversity and inclusion, According to Fortune magazine
Regions is joined in the program by two other Alabama-based companies — Vulcan Materials Company and Protective Life Corporation — as well as The University of Alabama. 
Regions in 2018 created a new role when the company hired Clara Green as head of diversity and inclusion, and in January, the company was named among the top 250 companies in Forbes Magazine's Best Employers for Diversity list, which ranked companies through anonymous surveys to American workers. 
Evelyn Mitchell, senior vice president of media relations and issues management at Regions, in an email to APR on Monday wrote that the bank had diversity and inclusion programs in place for some time before signing on to the pledge. 
"However, we are expanding our focus on this area both internally and externally," Mitchell said. 
Some of the work Regions has already done include the introduction of an expanded diversity and Inclusion internal training program, the launch an internal program meant to create a dialogue on diversity called "Conversations with Clara" and work meant to create pathways to attract, develop and retain diverse talent. 
"This also includes creating a platform to expand our reach to other diverse populations, such as veterans and those that are differently-abled," Mitchell said. 
"We're inspired by all CEOs who have taken the pledge and want to advance diversity and inclusion in their organizations," wrote JC Lapierre,  CEO Action strategy leader, in an email to APR on Monday.
Now in its third year, the program continues to develop ways to engage the partnering CEOs and drive meaningful progress on diversity and inclusion issues, Lapierre wrote, including:
A peer network of nearly 2,000 CEOs and C-suite leaders that engage in shared learning of ideas and challenges.
Creation of free strategic resources and a public database of more than 700 examples of signatory programs and initiatives.
Hosting the largest conversation about bias and understanding in the workplace, engaging more than 615,000 signatory employees around the world.
Expanded the reach of unconscious bias education in our workplaces and communities through the Check Your Blind Spots tour. An immersive, tech-enabled nationwide unconscious bias educational tour, it has reached tens of thousands of people and inspired them to personally act on inclusion.
The  coalition is currently in the process of planning a third CEO closed-door session, to take place in November in New York City.
"This annual gathering is an opportunity for CEOs to identify short and long-term actions that they can achieve within their own organizations and as a collective to advance diversity and inclusion within the workplace," Lapierre wrote.
As companies and universities look to address matters of race, sexual orientation, age and gender identity in their hiring and promotion practices and interactions with customers, some state governments don't seem to accurately represent the people that they represent. 
The National Conference of State Legislatures and the Pew Charitable Trusts in a joint 2015 report found that women made up 14 percent of the Alabama's legislators, while females made up about half of the state's population. Alabama tied with South Carolina in that statistic. 
Only three other contiguous U.S. states had fewer female legislators in 2015, which were Louisiana, Oklahoma and Wyoming. 
White lawmakers made up 75 percent of Alabama's Legislature in 2015, according to the report, while 24 percent were black, which was higher than the national average of 8 percent.
Print this piece
Gov. Ivey launches state guide to COVID-19 relief efforts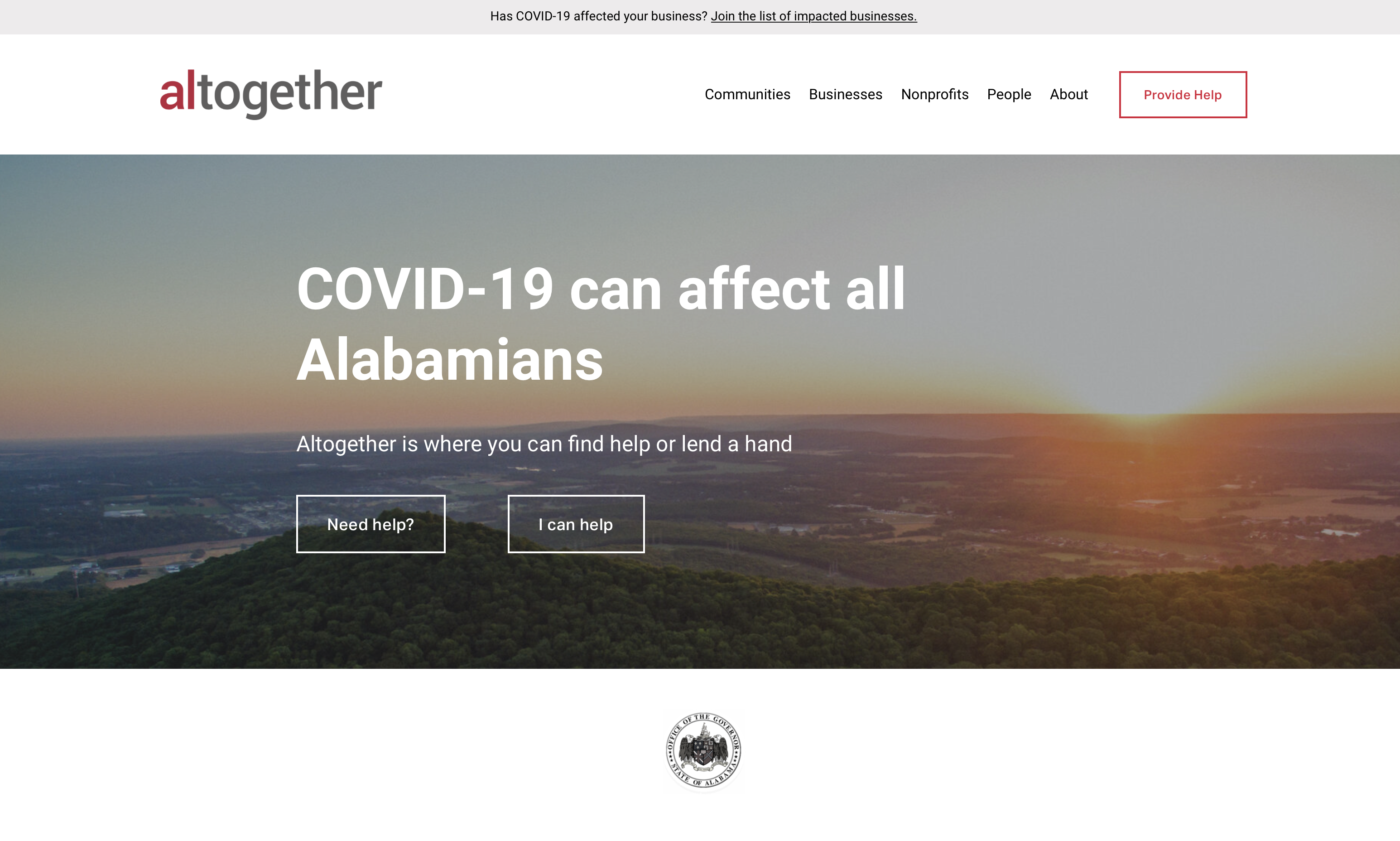 Governor Kay Ivey on Monday announced the launch of altogetheralabama.org, an online resource that will serve as a hub of information for the state's response to the coronavirus crisis.
The site becomes the state's official guide to COVID-19 relief efforts, to help empower those impacted by the outbreak and those who want to offer support.
"We wanted to quickly create a trusted resource that centralizes information, resources and opportunities for businesses and individuals in need of support," Governor Ivey said. "We are all in this together."
The website is designed to be a comprehensive guide to aid in navigating all issues related to the COVID-19 response. Individuals and business owners can seek help and identify state and federal resources that can provide a lifeline in the form of low-interest loans and financial assistance.
Business owners, for example, can learn about the U.S. Small Business Administration's Paycheck Protection Program, which launched April 3 to provide a direct incentive for them to keep their workers on the payroll. Displaced workers, meanwhile, can use the site to learn about enhanced unemployment benefits.
"It's important for Alabama's business owners and its workforce to take full advantage of the resources being made available through the federal government's $2 trillion coronavirus relief package," said Greg Canfield, secretary of the Alabama Department of Commerce. "The site is meant to expedite the process so both employers and employees can get back up on their feet as fast as possible."
At the same time, the site will function as a pathway for Alabama's good corporate citizens and the general public to offer support and solutions that can help spark recovery across the state. It will act as a portal for companies, non-profits and individuals to volunteer, make donations of supplies, offer an assistance program, and even post job openings.
The site was developed in partnership with Opportunity Alabama, a non-profit organization that promotes investment in the state's designated Opportunity Zones. It was facilitated by a partnership with Alabama Power.
"Over the last two years, Opportunity Zones have allowed us to build a network of stakeholders that care deeply about helping distressed places," said Alex Flachsbart, Opportunity Alabama founder and CEO. "We hope this site will provide a gateway linking our network to those businesses and communities in economic distress, no matter where they are in Alabama."
"These are challenging times," added Governor Ivey. "We needed a place to efficiently and rapidly post and disseminate information – as soon as it's available – for all affected parties. Thank you for your support and partnership in helping bring Alabama together."
Any business, program or individual who would like to join ALtogether as a resource in COVID-19 response and relief can register at altogetheralabama.org/join.
Print this piece