Advocates, veterans sue to speed benefits for 'Blue Water' vets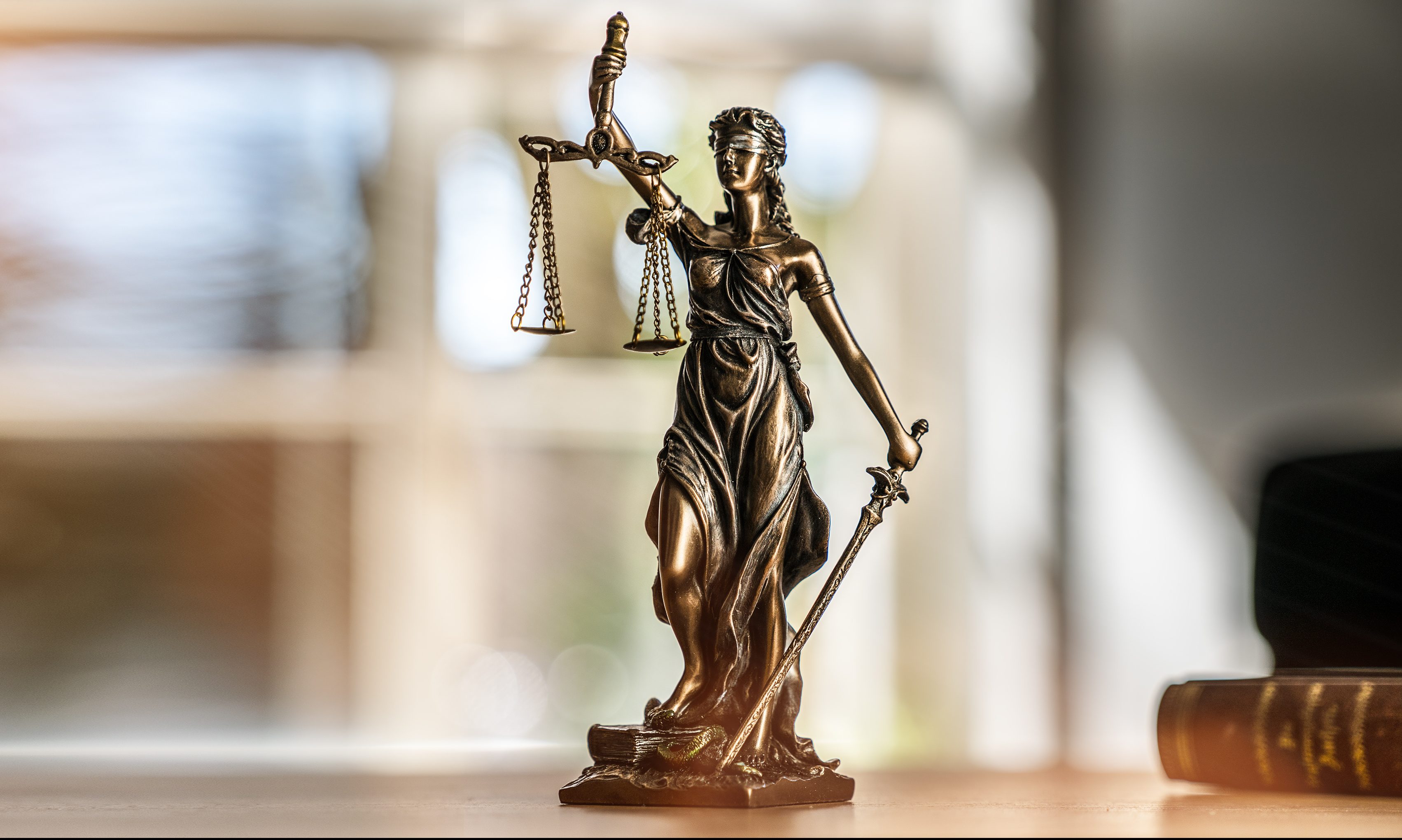 Advocates for "blue water" veterans filed a federal lawsuit last week demanding action on the expansion of disability benefits that the government has said must wait until next year. 
Navy veterans who sailed off the coast of Vietnam who have for decades awaited benefits due to Agent Orange exposure will have to wait until at least January 2020, unless the court intervenes. 
"I'm so sad to report that my hubby passed away last Sunday morning from complications of Parkinson's," wrote the widow of a "blue water" veteran on the Blue Water Association's Facebook page on July 31. "Every day he would ask me for an update on his appeal. My heart is breaking that he never got to see his claim resolved after waiting 13 years. Don't give up… keeping fighting!"
A new law signed by President Donald Trump in June allows for presumptive benefits for an estimated 90,000 Navy veterans, sometimes call "blue water" vets,  who served on ships not less than 12 miles off the coast of Vietnam during the war. The VA estimates the benefits change will cost $1.1 billion over 10 years, according to the Military Times. 
Previously, the Agent Orange Act of 1991 allowed veterans exposed to Agent Orange to receive disability compensation, but in 2002, the VA limited that benefit coverage to only those who served on the ground in Vietnam or in inland waterways.  
"Blue water" veterans, as those who served on ships off the coast of Vietnam are often called, and their advocates had argued that despite their proximity to the land they still drank and cooked with the distilled seawater, swam and cleaned ships and aircraft with  the water, which was contaminated with the cancer-causing Agent Orange and other carcinogens. 
The U.S. Department of Justice in June decided not to appeal to the U.S. Supreme Court a previous ruling by the U.S. Court of Appeals for the Federal Circuit in the Alfred Procopio v. Robert Wilkie case that extended benefits to 'blue water' vets. 
The Blue Water Navy Vietnam Veterans Act of 2019 that was signed into law on June 25 allows blue water vets to apply for health and disability benefits, but the law also allowed the VA to delay payouts until January 2020. 
That delay is needlessly putting veterans long overdue for care and compensation at risk, according to those veterans and their advocates. 
John Wells, retired Navy commander and director of the nonprofit Military Veterans Advocacy, is also the attorney representing plaintiffs in the suit against VA Secretary Robert Wilkie, filed July 22. Wells was also the attorney for the plaintiff's in the previous case, Alfred Procopio v. Robert Wilkie, who are joined once more as plaintiffs in the new suit.  
The lawsuit filed last week asks that the court vacate the VA's stay and begin processing claims without delay. 
"The VA must abide by the ruling in Procopio and not delay claims," the lawsuit states.  
"Our hope is now to get an oral argument by early October," Wells said by phone from Washington D.C. on Tuesday. 
Wells said the nonprofit Military Veterans Advocacy asked Congress to amend the law prior to its passage to address some of their concerns, but that the request fell on deaf ears. 
"So now we're up here saying 'We told you so,'" Wells said of his visit to the Capital to discuss the matter with lawmakers. 
Wells was joined on that trip to Washington D.C. on Tuesday by Mike Yates, head of the Blue Water Navy Association, who spent two years on the USS Bainbridge off the coast of Vietnam and is being treated for prostate cancer and hypertension. Both of those diseases are considered to be linked to Agent Orange exposure. 
"I agree 100 percent," Yates said, speaking by phone from the Capital about concerns shared by Wells. 
Yates said that he's hopeful they'll win in court once again, but that even if they do the VA could reissue a stay and delay processing those benefits "just to get back at everybody." 
"And that's a possibility," Wells said. 
To qualify for benefits 'Blue water' veterans must have one of the diseases associated with Agent Orange exposure, which under federal regulations include: AL amyloidosis; Chloracne or similar acneform disease; Chronic B-cell leukemias; Diabetes mellitus Type 2; Hodgkin lymphoma, formerly known as Hodgkin's disease; Ischemic heart disease; Multiple myeloma; and Non-Hodgkin lymphoma, formerly known as Non-Hodgkin's lymphoma. 
Other diseases included are: Parkinson's disease; Peripheral neuropathy (early-onset); Porphyria cutanea tarda; Prostate cancer; Respiratory cancers — lung, bronchus, larynx or trachea; and soft-tissue sarcoma other than osteosarcoma, chondrosarcoma, Kaposi's sarcoma or mesothelioma.
Veterans and their loved ones can visit the VA's blue water vets page here for more information on how to apply for benefits, or call the VA's toll-free number at 800-827-1000.
Click here to see the lawsuit filed July 22.
Print this piece
Legislation would limit death penalty appeals
Alabama Lt. Gov. Will Ainsworth on Tuesday discussed legislation that would reduce the length of some death penalty appeals. 
"Over the last 13 month, seven Alabama law enforcement officers have been killed in the line of duty by violent criminals, which is a new record and obviously not one the state of Alabama is proud of," Ainsworth said during the press conference at the Alabama State House on Tuesday. "Back the blue has got to be more than just a slogan. Actions must follow words." 
Ainsworth said that death row inmates in Alabama serve approximately 14 years on average before executions are carried out, and that there needs to be a "fair but expedited process in Alabama." 
The proposed legislation would prevent the Alabama Supreme Court from hearing death row appeals in capital murder cases, and would stop all such appeals at the state Court of Criminal Appeals level. 
The bills would also require the criminal appeals court to expedite death row appeals when possible, and would reduce the amount of time a person has to appeal such convictions to the U.S. Supreme Court, Ainsworth said. 
"This legislation still affords a thorough appeals process, and all the protections guaranteed to them under the U.S. Constitution," Ainsworth said. "It has been designed to provide both equal justice to inmates, and swifter justice to their victims." 
State Sen. Cam Ward, R-Alabaster, a candidate for a seat on the state Supreme Court and sponsor of the senate's version of the bill, said during the press conference that while overall crime rates have been declining, murders in Alabama have increased 25 percent over the last three years. 
"I've always been an advocate for criminal justice reform, but let me tell you something, public safety is first and foremost, Ward said. "…I think this is a reasonable bill. It still provides for due process." 
State Rep. Connie Row,R-Jasper, is sponsoring the bill in the House and said that as a former police chief she recognizes the value of the lives of those who serve the public. She also worked with crime victims in capital cases, she said, and in "capital cases it's seeing if you can live long enough to see justice served in a death penalty case." 
The bills also add language that would allow the Alabama Department of Corrections to conduct executions at facilities other than the Holman Correctional Facility near Atmore, where the state's death chamber is currently located. 
ADOC commissioner Jeff Dunn said in January that all death row inmates were being moved to Holman, while the majority of the prison's areas for other incarcerated men was being closed due to concerns over maintenance problems in a tunnel that carries utilities to those portions of the prison. The death row section of Holman was to remain open, Dunn said. 
There are 175 people serving on the state's death row, according to Alabama Department of Corrections statistics. 
Attempts Tuesday to reach staff at the Equal Justice Initiative for comment on the legislation were unsuccessful. The Montgomery legal aid nonprofit works to exonerate death row inmates, among its other initiatives. 
According to the Washington D.C.-based nonprofit Death Penalty Information Center 167 incarcerated people on death row in the U.S. have been exonerated and released from prison since 1973. Among those formerly on death row, six were scheduled to die by execution in Alabama. 
The last Alabama death row inmate exonerated was Anthony Hinton, freed in April 2015 after spending 30 years on death row for the 1985 murders of two fast food supervisors in Birmingham. 
The only evidence presented at Hinton's trial was ballistics testing state prosecutors said proved the bullets that killed the two men came from a gun Hinton's mother owned. 
Hinton lost appeals for a decade before the Equal Justice Initiative took up his case. Subsequent ballistics testing by the nonprofit in 2002 proved that the bullets weren't a match for the firearm, but the state declined to re-examine the case. 
It took another 12 years for Hinton's appeal to reach the U.S. Supreme Court, which reversed the lower court's ruling and granted a new trial. 
The judge in his new trial dismissed the charges after the state's prosecutors determined through additional testing that the bullets could not have come from Hinton's mother's gun. 
A 2009 study by professors at the University of Colorado and published in the Journal of Criminal Law and Criminology found that 88 percent of the leading criminologists in the U.S. polled did not believe the death penalty effectively deters crime.
Of the leading criminologists polled in the study, 87 percent said that speeding up executions would not add a deterrent effect on crime.
Print this piece