Sheriffs: Concealed carry permits should not be used for firearms purchases
The Alabama Sheriffs Association announced Wednesday that they have adopted the position that Alabama concealed carry permits should be not be used as an alternative to the National Instant Criminal Background Check System for firearms sales.
Prior to last week, Alabama CCP holders could go to Wal-Mart, or another federal firearms licensee, and purchase a firearm without having to wait through the NICS check simply by showing their CCP. That changed last week after the Justice Department's Bureau of Alcohol Tobacco and Firearms notified FFLs that an Alabama CCP would no longer be acceptable as an alternative to the Brady Act's background check requirement, after the Federal Bureau of Investigation revealed that persons that were prohibited from purchasing firearms have been able to obtain Alabama CCPs from their county sheriffs.
"The Sheriffs of Alabama have always supported the process of conducting a thorough check of an individual's personal history as it pertains to criminal history, mental health issues or other factors that affect that individual's application to obtain a concealed carry permit," the ASA wrote in a statement. "In that interest and in the interest of protecting the citizens we serve, the Sheriffs of Alabama, through the Executive Committee of the Alabama Sheriffs Association, adopt the position that concealed carry permits issued by an Alabama sheriff should no longer be considered an alternative to a National Instant Criminal Background Check System check performed by an Alabama federal firearms licensed dealer [as clearance] for the purchase of a firearm."
"The Alabama Sheriffs Association will continue to encourage all sheriffs to be in compliance with the state law [§13A-11-75, Code of Alabama, 1975] that requires National Crime Information Center and NICS checks," the statement continued.
Last week, Assistant Director of Enforcement Marvin Richardson wrote in a letter that some sheriffs in Alabama have been selling permits without performing the required National Instant Criminal Background Check System check that is required under the 1998 Brady Act.
For the last several years, pro-Second Amendment groups have advocated for the state Legislature to pass constitutional carry, which would end the requirement that Alabama citizens have a CCP in order to carry their loaded handguns in their vehicles or concealed on their persons. Pro-Second Amendment groups claim this situation will only increases their calls for ending the CCP requirement to carry a handgun concealed.
Alabama already allows the open carry of firearms; but requires that handguns be unloaded and locked away out of reach in a motor vehicle, unless the gunowner has a valid CCP. Possessing loaded long guns — rifles and shotguns — in a motor vehicle is allowed under current Alabama law.
Caravan to honor the life of longtime State Rep. Alvin Holmes
The caravan is being organized by community activists Ja'Mel Brown and William Boyd.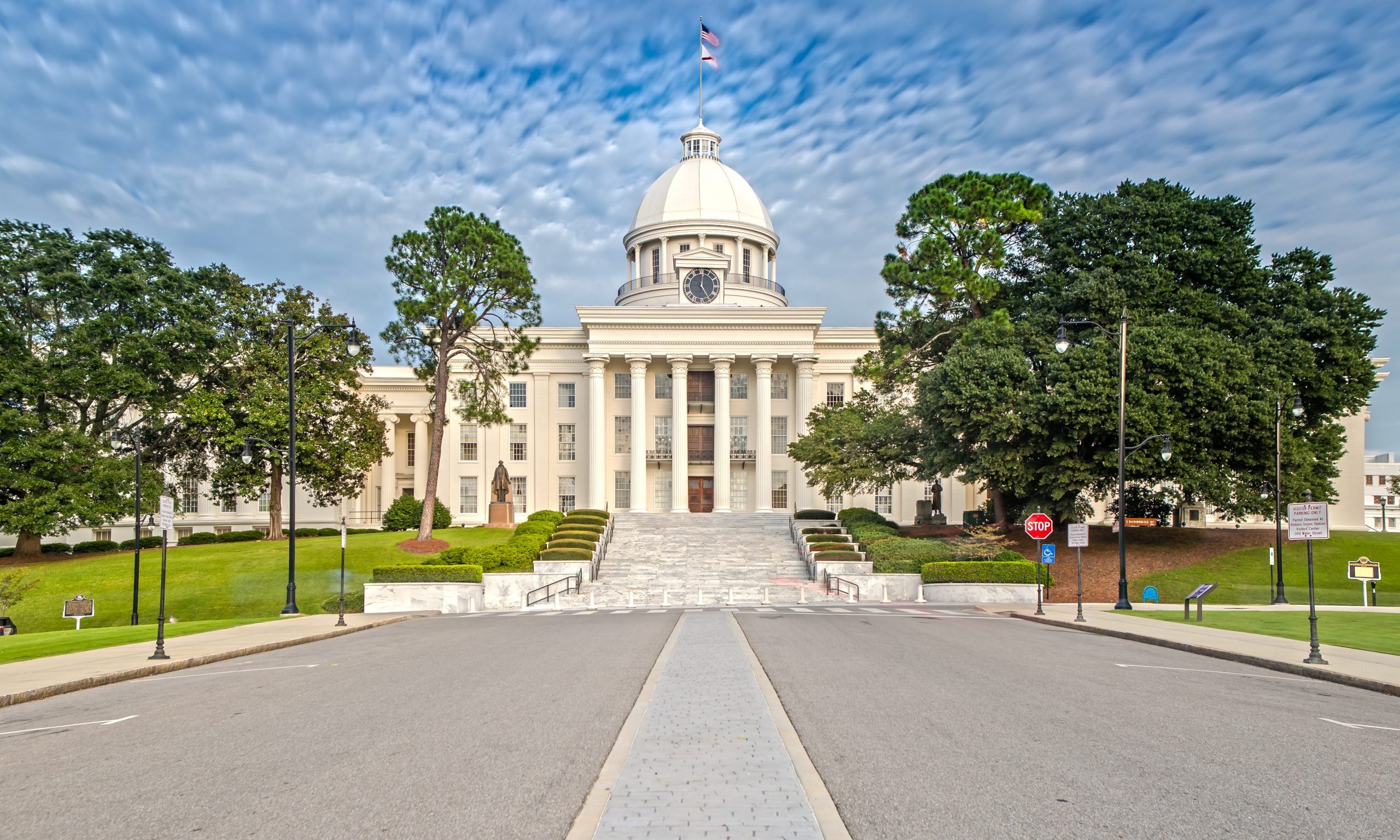 There is a car ride caravan honoring the life and service of Rep. Alvin Holmes in Montgomery at 2 p.m. Monday. The caravan is being organized by community activists Ja'Mel Brown and William Boyd.
On Saturday, Holmes passed away at age 81. He was born in 1939 into a very segregated Montgomery and spent his life battling in favor of civil rights causes. He was one of the first Black state representatives to serve in the Alabama Legislature after implementation of the Voting Rights Act.
There had been Black legislators during Reconstruction in the 1870s, but Jim Crow segregation during much of the 20th Century had effectively disenfranchised millions of Black Alabamians for generations.
Holmes served in the Alabama House of Representatives, representing House District 78 from 1974 to 2018. Holmes participated in the civil rights movement. He was a professor and a real estate broker.
The chairman of the Alabama Democratic Party, State Rep. Chris England, D-Tuscaloosa, released a statement mourning Holmes's passing.
"Representative Alvin Holmes was a great Democrat and a fighter," England said. "He stood on the frontlines of the fight for civil rights and was willing to sacrifice everything in his fight for justice for all. He not only had a long and distinguished career as a civil rights leader, but also as a member of the Legislature, serving his constituents faithfully and dutifully for 44 years. Alabama has lost a giant, whose wit, intelligence, fearlessness, selfless determination, and leadership will be sorely missed. My prayers are with his friends, family, and colleagues."
State Rep. Kirk Hatcher, D-Montgomery, fondly remembered Holmes, whom he defeated in the 2018 Democratic primary.
"Today we lost a dedicated warrior for social justice. Representative Alvin Holmes was a true public servant," Hatcher said. "What an amazing legacy he has left us! He could always be seen waging the good fight for equality in all aspects of state government and beyond. His public service is legendary and without peer."
"In recent years, I am profoundly grateful for the grace he showed me in his willingness to share with me his blueprint for effectively serving our people—and by extension the larger community," Hatcher said. "Today, my fervent prayers are with his beloved daughter Veronica, her precious mom (and his best friend), as well as other cherished members of his family and friends as they mourn his passing. I humbly join the many voices who offer a sincere 'Thank You' to Mr. Alvin Holmes for his dedicated service to our Montgomery community and our state. 'May angels sing thee to thy rest.'"
State Rep. Tashina Morris, D-Montgomery, also fondly remembered Holmes.
"Sending Prayers to The Holmes family," Morris said. "Alvin Holmes was the epitome of greatness working for his people!! May you Rest Well !!!"
Republican insider and former State Rep. Perry Hooper Jr. also served with Holmes in the Alabama House of Representatives and the Montgomery legislative delegation.
"I served with Alvin for 20 years in the Alabama Legislature," Hooper said. "We often disagreed on the issues, but even after a heated floor debate, we could shake hands at the end of the day. I always considered him a friend. He loved Montgomery and he was a great representative of his district and its issues. He was always willing to go the extra mile for one of his constituents. When I served as Chairman of the Contract Review Committee, he was one of the committee's most conscientious members. He was always questioning contracts so he could be assured that the contract represented a good use of taxpayer's dollars which as Chairman I greatly appreciated. He was one of a kind pioneer in the Alabama Legislature and will be sorely missed."
Alabama Secretary of State John Merrill served with Holmes in the Alabama House of Representatives prior to his election as secretary of state.
"I just learned that former State Rep. Alvin Holmes passed away today," Merrill said on social media. "I enjoyed the privilege of serving with him from 2010-14. There was never a dull moment whenever he was in the Chamber. I appreciated him for his candor & for his desire to work on behalf of his constituents!"
Holmes was a member of the Hutchinson Missionary Baptist Church, Kappa Alpha Psi Fraternity, Montgomery Improvement Association, Southern Christian Leadership Conference, Alabama Southern Christian Leadership Conference Board, and the National Association for the Advancement of Colored People. He has one daughter, Veronica.