Opinion | Merrill response not a surprise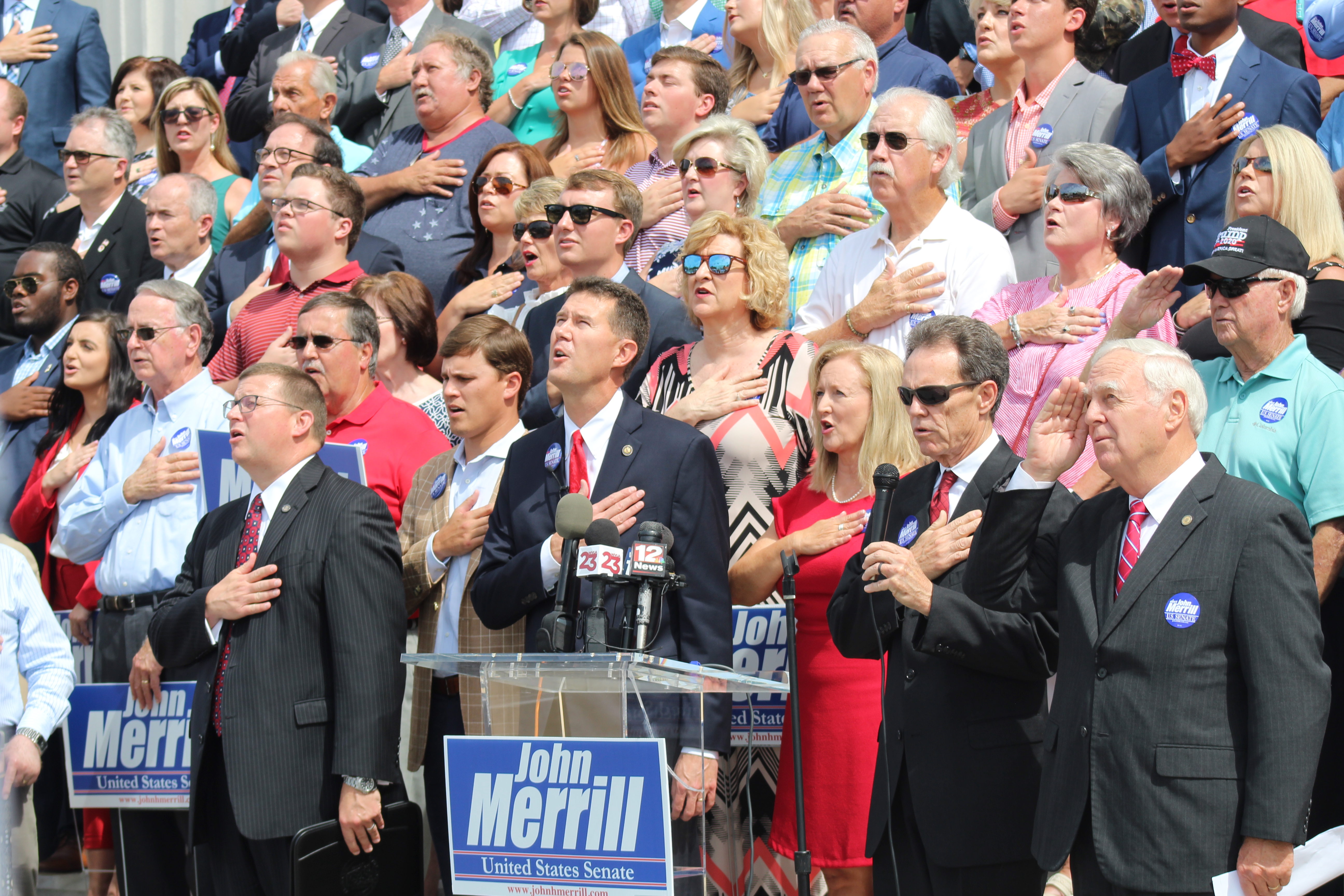 I like John Merrill. 
I can't help it. I like people who embrace who they are, imperfections and all, and make a hard run at whatever life they've chosen. 
John Merrill must've known in elementary school that he wanted to be a politician, and he's worked at it every day since. Shaking hands. Remembering people's names. Traveling to every podunk, potluck dinner with a gathering of more than six people. Saying things like "friend" and "folks" to start sentences. 
Most people run from the sort of shameless self-promotion being a good politician requires. Merrill embraces it. Takes pride in it. Whatever it takes to win. 
If that means Alabama's Secretary of State has to give the keynote address at the Slapout Rotary Club on a college football Saturday in October, well, dammit, that man is gonna pull up his dad jeans, slap on a sensible sweater and tell those 17 voters — most of whom thought John Hannah was speaking — that the country is slipping into immorality because nowadays Gomer would've just told everyone he was gay. 
Because that's who John Merrill is. 
So, it wasn't exactly surprising that on Wednesday afternoon, Merrill issued a press release to refute the "false claim" contained in an opinion piece I wrote that appeared on the APR website Wednesday morning. 
Because he had to. Because he just couldn't let an opportunity like this go by — to spar publicly with a columnist in the "liberal mainstream media." 
The "false claim" in this instance was that photo ID laws do not stop voter fraud. 
Merrill was quite adamant that they do, and he presented a bunch of words in a silly attempt to prove it. In the process, however, Merrill misrepresented the reasoning behind a federal court ruling, and he also proved my point. 
In his press release, Merrill wrote that the sources I have used to support my claim fail to note that there are no instances of identity theft at the polls in Alabama because, Merrill says, it's not happening. 
"Otherwise, the United States District Court for the Northern District of Alabama would not have upheld Alabama's Photo Identification law in 2018," Merrill wrote. He then encouraged people to read the court's 69-page ruling. 
So, I did.
At no point in the discussion of why Alabama's law was allowed to stand does the court discuss the effectiveness of the law or the lack of in-person fraud occurring after its passage. 
It does discuss the incidents in which Alabama Republican lawmakers were caught on tape saying racist things about black voters. And it does point out that the same Legislature also passed a racist immigration law that was designed to chase away Hispanic Americans through fear and intimidation. 
But the ultimate reason for the court's decision was that Alabama, unlike other states, had taken a number of very positive and important steps to help all people obtain a photo ID. Including by making it free, including the supporting documentation that is required. (It's pretty interesting to note that if you lack a photo ID, most of the documents that can be used to obtain one don't contain your photo.)
Many of these steps, Merrill played a big role in. And I've previously given him and his office a lot of credit for taking a crappy law and making the best out of it. 
Merrill's other argument is that thanks to the photo ID law, his office was able to adjudicate more than 900 citizen complaints the last four years. And he provided a helpful chart that shows … some stuff. 
I'll be honest, I don't really know what his point is. Other than to say his office has been able to sort out a whole bunch of complaints. 
But to the larger point, none of those 937 complaints were about in-person voter fraud. They're all about absentee ballot fraud and election officials acting illegally or inappropriately. 
That continues a trend of 20-plus years without a single complaint of in-person voter fraud — the only type of fraud that a photo ID shown at the polls can prevent. 
It also continues a trend of roughly 95 percent of all voter fraud being absentee ballot fraud, which you would think would be the focus of lawmakers looking to stamp out fraud. 
Instead, though, they went after the fraud that barely exists, because the fix to that fraud disproportionately affects minority voters. It's one more step that those voters have to take in order to cast a ballot. It's one more day off work. It's one more day on the phone. 
It's one more hurdle between them and the voting booth. It doesn't matter that it's a low hurdle in Alabama, it's still a hurdle.
Alabama lawmakers knew that when they passed the ID law. They knew it was a law that wouldn't stop a single instance of fraud, because that fraud wasn't happening. 
And John Merrill knows it today. But he's read the room, and he knows the polling. And he knows that disagreeing with me publicly has never hurt a republican in a primary race. 
Because that's who John Merrill is.
Opinion | What in the world are people thinking?
"Some of us don't take the virus seriously. Until it directly impacts us. And then we speak with regret."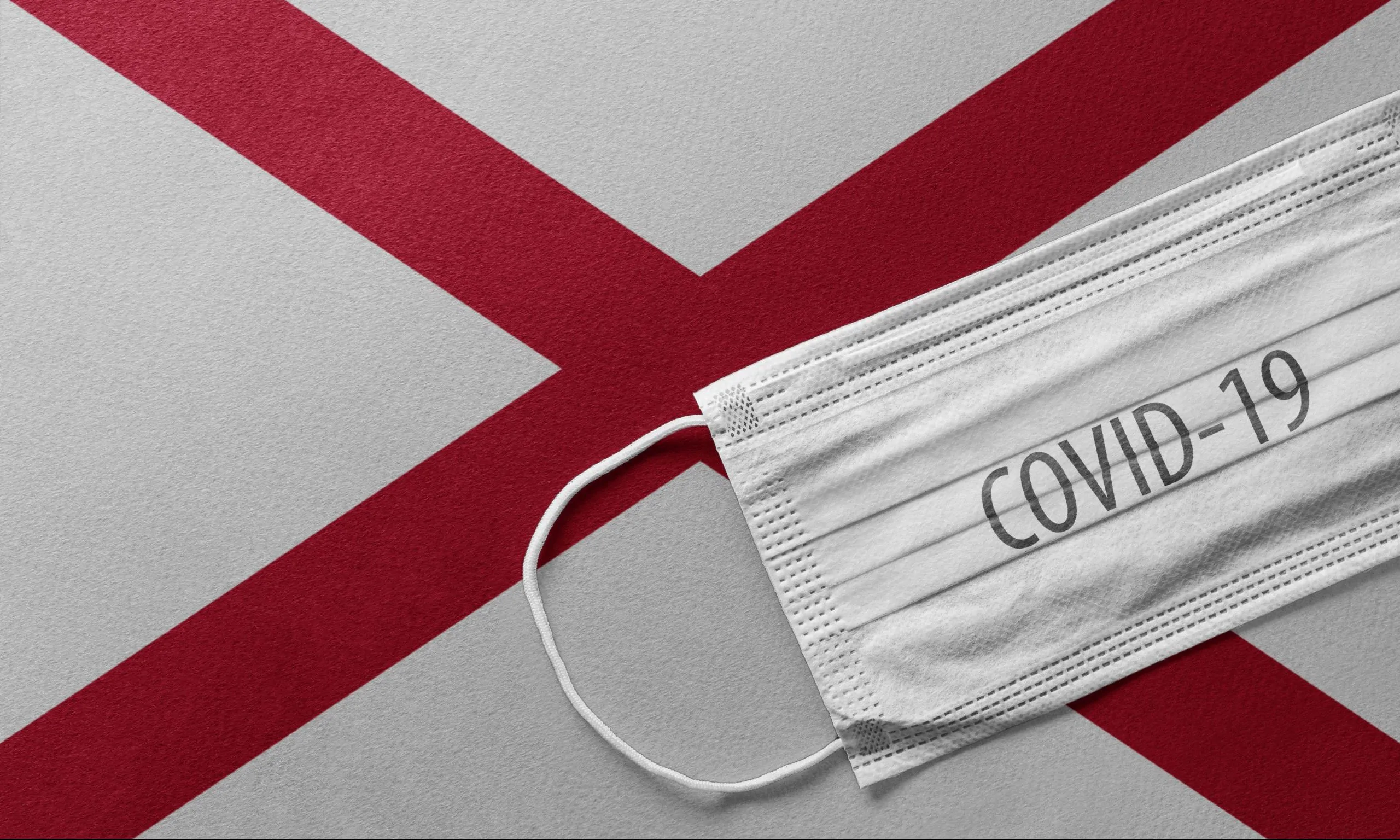 Here some of us are, waiting fearfully for the Thanksgiving surge of the coronavirus. Hospitals are full. New cases are setting records. Deaths are soaring. And then, Christmas is coming. What a holiday season, right? But it's our own fault. We're impatient. Some of us don't even take the virus seriously. Until it directly impacts us or a family member or a friend. And then we speak with regret.
I'd rather regret a disturbed holiday season than regret losing my wife, who has underlying health conditions that could make a bout with COVID-19 deadly.
I was on the Next Door website the other day, and I saw somebody asking for recommendations for a personal chef who can cook a Christmas dinner. At her home. For her family and 10 to 12 other couples. That's more than 20 people, gathering inside a home, at dinner, on Christmas.
Don't do it, I wanted to respond. But I didn't. If that person wanting a Christmas dinner is planning a meal for two dozen people, a suggestion that she postpone wasn't going to do anything but make her angry.
I get plenty of pushback already because I always wear a mask outside my home or car, or when I'm at a drive-through, or when I meet a delivery person at my porch. I hear from readers who, after one of my columns warning of the consequences of letting down our guard during the pandemic, tell me I shouldn't be afraid of a virus that the vast majority of people recover from.
Yeah, that's true. And it's also true that the virus kills at higher rates than the flu or many other diseases. Yeah, no need to be afraid. Unless it's you who brings the disease into an environment where at-risk persons live. Or unless it's your wife or mom or dad or brother or sister or good friend or another relative that gets sick. And dies.
I have a close friend who is about to enter her fifth semester of nursing school, and she's already told me, with resignation, that she expects that she'll get COVID at some point. And she'll be in line for an early vaccine.
Why are we so impatient that we cannot bear to postpone big Thanksgiving Day lunches or Christmas night dinners? What is it about us that we refuse to look ahead, knowing that if we do contract the virus, we could beat it and still have chronic health problems that dog us for the rest of our lives?
Why aren't we more afraid? So afraid that we don't look at wearing a mask as giving up some constitutional right, even as we wear shirts and pants and shoes every day?
As of this writing, the virus had claimed more than 271,000 lives in the United States. It has killed more than 3,630 in Alabama. In the state's largest population area, Jefferson County, more than 500 people have died.
Does that matter to the great majority of people? You wouldn't think so by looking at how our national and state leaders are handling things.
Children tend to recover quickly from the virus; well, at least those who it doesn't kill. But pushing to keep schools open during a huge surge without the proper PPE, social distancing, and safety measures in place, isn't going to protect the teachers, janitors, school nurses, and administrators who have to be there with those kids.
Yeah, I miss going out to eat, watching UAB play basketball, visiting with friends, and going to a play or movie. But I don't miss them enough to give in to my wishes because I'm just tired of the pandemic.
Holding classes on Zoom is exhausting. Attending classes on Zoom isn't the best way to learn.
But you can't learn anything if you're dead or, even worse, you get the disease and kill somebody else because you're careless.
A personal chef for 10 to 12 couples at a Christmas dinner? What in the world are people thinking?