Shelby, Jones, Sewell and Byrne announce finalized Medicare Wage Index fix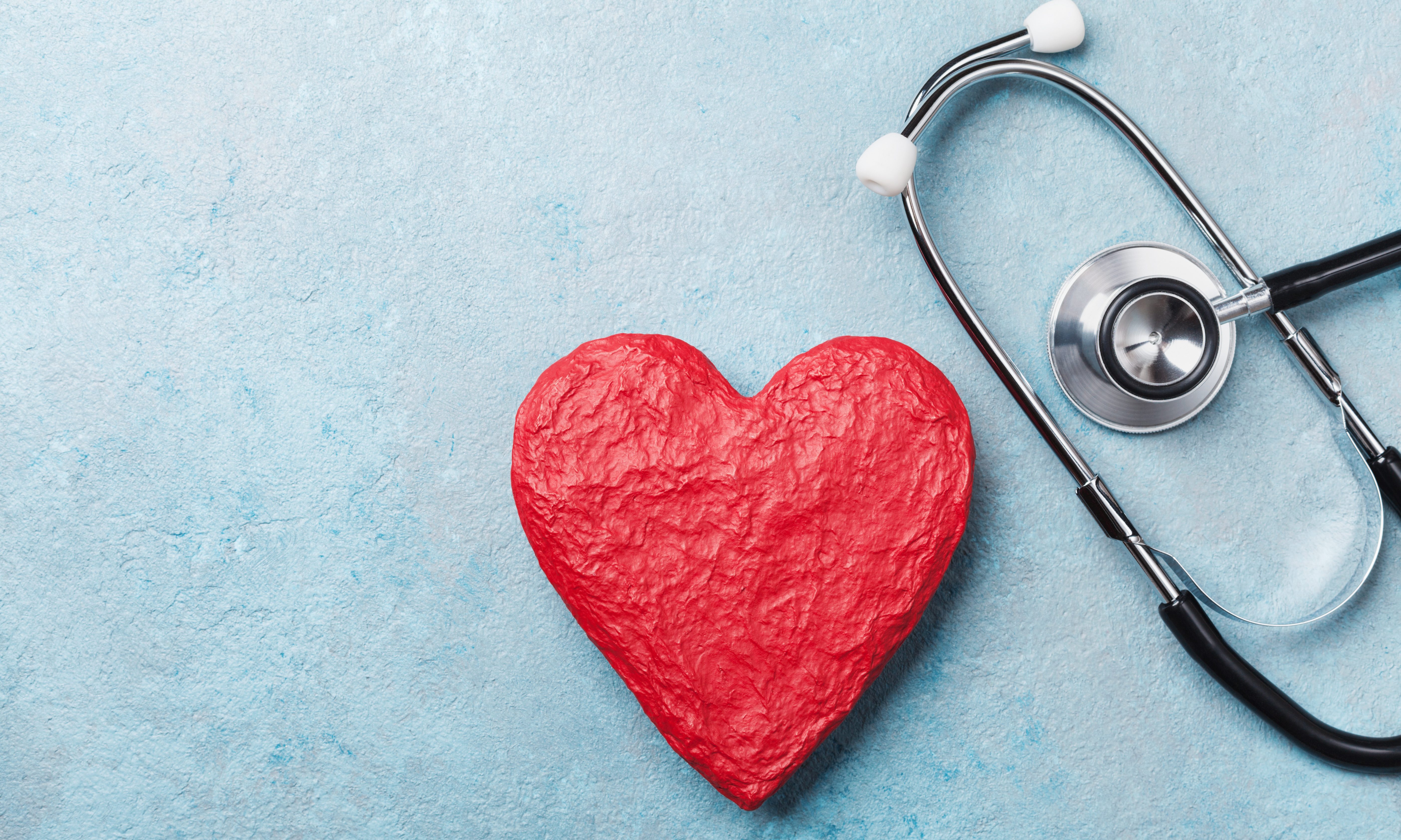 Friday, U.S. Senator Richard Shelby (R-Alabama), Sen. Doug Jones, Congresswoman Terri A. Sewell (D-Selma), and Congressman Bradley Byrne (R-Montrose) released separate statements to announce that the Centers for Medicare & Medicaid Services (CMS) has finalized the Inpatient Prospective Payment System (IPPS) proposed rule which will now provide relief from the increasing disproportion of reimbursement to hospitals created by the Medicare wage index.
"Alabama hospitals have suffered the negative effects of the Medicare wage index for over two decades," said Senator Shelby. "I am proud that Administrator Verma and CMS have worked tirelessly to ensure that this injustice to our state's hospitals has been appropriately addressed. This rule adjustment will bring balance to Medicare reimbursement for Alabama, particularly our rural hospitals, and hospitals across the country."
"For years, I've been working with Alabama's hospitals and the delegation to advocate for increased Medicare reimbursements for Alabama's hospitals, which are currently reimbursed at the lowest rates in the country," Rep. Sewell said. "Today's announcement is great news for Alabama's hospitals, especially those in rural areas of the state where every dollar counts,. With over 88 percent of rural Alabama hospitals operating in the red, it is critical that we do everything we can to help our hospitals provide the services needed to keep Alabamians healthy. Recalculating the way Medicare reimburses Alabama hospitals is a crucial step in achieving that goal."
"Today's final rule will provide much-needed relief for Alabama's struggling hospitals by fixing the Medicare Wage Index formula," Sen. Jones said, "For two decades, Alabama has been fighting the unfair Medicare reimbursements and today receives a rate that is just 67 percent of the national average," said Senator Doug Jones, a member of the Senate Health, Education, Labor and Pensions Committee. "I am grateful that after meeting with Administrator Verma, Senator Shelby, and Congresswoman Sewell last year, CMS finally heard our concerns and took action to find a solution that better serves our hospitals and rural communities. This was a top priority for me when I came to the Senate last year, and I am proud that we were able to make this long-overdue change a reality."
"Administrator Verma called me this afternoon with the good news that the Trump Administration is finalizing today the Medicare Area Wage Index reforms I have long sought for Alabama hospitals," Rep. Byrne said, "This is welcome news for rural hospitals who for decades have seen their reimbursements for serving Medicare patients decline because hospitals in areas like New York and Los Angeles have gamed the system. Shortly after President Trump came into office, Administrator Verma promised me that she would look into this issue. I am thankful to President Trump and his Administration for listening to my concerns regarding this unjustified disparity in payments that has contributed to budgetary shortfalls and hospital closures in Alabama. This is an important day for our state, and I've been proud to lead this fight."
Prior to the long-awaited rule change, CMS used wage index data based on regional labor costs to determine Medicare reimbursement levels for hospitals in a particular area. CMS was reimbursing many hospitals in Alabama and around the nation less for the same services as other states because CMS believed that labor was cheaper here.
On multiple occasions, the Office of Inspector General (OIG) for the Department of Health and Human Services (HHS) has pointed out that the area wage index is an issue that CMS should address. In November of 2018, HHS OIG issued a report that outlined concerns with the current wage index calculations, including incorrect or incomplete wage data, insufficient reviews of information, and the inaccuracy of rural floor and hold-harmless provisions.
Alabama had the lowest wage index in the country, so many of Alabama's urban and rural hospitals have suffered from low reimbursement levels, while hospitals in other states have taken advantage of overpayments illustrated in the report. Most recently, the HHS OIG released an updated list of top 25 recommendations in July to highlight waste fraud and abuse in the health care system. Addressing the area wage index was listed in the top five issues.
Earlier this year, Senator Shelby led a letter, signed by the entire Alabama Congressional delegation, to CMS Administrator Seema Verma encouraging the agency to provide Alabama hospitals relief from the Medicare wage index through the use of its rulemaking process authority.
Prior to the letter and throughout this entire process, Senator Shelby and the other members of Alabama's congressional delegation participated in many calls, meetings, and discussions with Administrator Verma and other CMS officials to encourage an adjustment to the Medicare wage index.
Attorneys ask court to intervene over numerous Alabama inmate suicides
Charles Braggs died by suicide in an Alabama prison after being kept in solitary confinement for more than two years. His suicide and a rash of others in Alabama prisons prompted attorneys for the plaintiffs in a case against the Alabama Department of Corrections to ask the court Wednesday to intervene. 
Braggs, 28, died at St. Clair Correctional Facility on July 17 after having been housed in segregation for 796 days, according to the court filing by the Southern Poverty Law Center, Alabama Disabilities Advocacy Program and attorneys with Baker, Donelson, Bearman, Caldwell & Berkowitz.
"Mr. Braggs was the seventh person — and the sixth Black person — to die by suicide in ADOC custody since this Court issued its Remedial Opinion and Judgment on Immediate Relief for Suicide Prevention (the 'Suicide Prevention Opinion') in May 2019, in which the Court found 'substantial and pervasive deficiencies' in ADOC's suicide prevention program," attorneys wrote to the court. 
Bragg's suicide was the fifth in Alabama prisons in the last four months, the plaintiffs' attorneys wrote in the fling, in which they call for "swift implementation and robust monitoring of the Parties' various remedial agreements" and for the state to address the use of segregation and "segregation-like" cells, which disproportionately hold Black people.
Alabama prisons kept 1,001 people locked alone in segregation on July 28, according to the court filing. 
"Of those 1,001, ADOC's public database lists 705 people as Black and 273 white—that is, approximately 70 percent of the people in segregation are Black," the filing states, going on to note that Black people make up approximately 52 percent of Alabama's inmate population and about 27 percent of the population of the state. 
U.S. District Judge Myron Thompson in his May 4, 2019 opinion wrote that ADOC argues the department cannot prevent all suicides in prisons.
"It is true that, as in the free world, not all suicides can be prevented. But this reality in no way excuses ADOC's substantial and pervasive suicide-prevention inadequacies. Unless and until ADOC lives up to its Eighth Amendment obligations, avoidable tragedies will continue," the judge wrote.
That 2019 opinion came after the plaintiffs' attorneys asked the court for immediate suicide-prevention relief following 15 inmate suicides over 15 months. Thompson agreed in his opinion to make permanent most of the provisions of a previous agreement between the plaintiffs and ADOC.
Thompson's separate judgment, filed the same day as his opinion, establishes minimum guidelines for how the state assesses and treats incarcerated people who may be at risk of suicide.
Among the prison suicides noted in the court filing was Marco Tolbert, 32, who was diagnosed with Schizophrenia and prescribed anti-psychotic and anti-depressant medication, but on June 20, 2019, three months before his death, his mental health code — used by ADOC to determine care — was reduced, some of his medication was discontinued and he was moved out of Donaldson prison's residential treatment unit and into the general population and "was not provided any follow-up mental health care," according to the filing.
He died by suicide on Sept. 26, 2019, according to court records. 
Marquell Underwood, 22, was placed into segregation at Easterling Correctional Facility on Feb. 23 and died by suicide that same day, according to court records. 
"Mr. Underwood previously reported a history of Bipolar Disorder, was referred to mental health nine times in relation to segregation placements, self-referred once to mental health, and was placed on acute suicide watch twice during the six months before his death," the plaintiffs' attorneys wrote to the court. "Despite all of this, he was never placed on the mental health caseload, never received a psychiatric evaluation, and never received any mental health treatment."
Laramie Avery, 32, died by suicide in his segregation cell at Bullock prison on April 14 and was placed in segregation for "disciplinary" reasons after being stabbed at least eight times in the head and chest, according to the filing. 
"Mr. Avery was referred for a mental health evaluation three days before his suicide, but there is no evidence that the evaluation ever occurred. He was not on the mental health caseload," the court filing states. 
The plaintiffs' attorneys also note the death of Darnell McMillian on June 22 at Donaldson prison. McMillian died while on suicide watch and after having been placed into a cell with another inmate also on suicide watch. 
"After an altercation between Mr. McMillian and his cellmate, correctional officers allegedly deployed pepper spray, which caused Mr. McMillian to become unconscious and may have led to his death. It is unclear what policies ADOC has instituted, if any, to ensure the safety of those on suicide watch who are double-celled," attorneys wrote to the court. 
An ADOC worker told APR in July that correctional officers used an excessive amount of pepper spray in the cell where McMillian and another inmate were housed. The cause of his death is pending an autopsy.