Alabama NAACP will hold voting rights vigils tonight
The Alabama NAACP has announced that they are holding voting rights vigils in Alabama's four largest cities tonight to protest what they feel are a weakening of voting rights in this country. The Voting Rights Act of 1965 was signed into law on August 6, 1965 and will be 54 years old today.
There will be candlelight vigils across the country. The Voting Rights Act Vigils are sponsored by: Public Citizen, NextGen America, the Daily Kos, the League of Women Voters of the United States, People For the American Way, and Stand Up America.
National spokeswoman Christine Wood said in a statement: "Born out of the March on Selma, the Voting Rights Act was created to protect each person's right to vote. While the Act was successful for decade, it was gutted by the Supreme Court in 2013 in the disastrous Shelby County v. Holder decision."
"Six years later and we're seeing discriminatory voting laws emerge across the country – including voter ID laws, voter purges, and gerrymandering – all of which are infringing on the right to vote and suppressing the voices of entire communities," Wood continued. "On Tuesday, August 6th, Democracy activists are taking action. Voting Rights advocates around the country will hold candle-lit vigils to shed light on the impact of the Shelby decision, and demand that Congress restore the voting rights protections in the Voting Rights Act."
"Help ensure that every person has a voice regardless of the color of their skin by taking a part in this national action. Sign up to host or attend a VRA Vigil near you!" Wood concluded.
The Huntsville event will start at: 7:45 p.m. and ill be at the Gazebo at Big Spring Park; 200 Church St SW, Huntsville, AL 35801. It is hosted by the Alabama NAACP.
The Birmingham event will start at 7:30 and be held at Cross Plex; 2337 Bessemer Rd Birmingham, Birmingham, AL 35208. It is hosted by the Alabama NAACP.
The Montgomery event will begin at 7:30 p.m. at the Dexter Avenue King Memorial Baptist Church; 454 Dexter Ave, Montgomery, AL 36104. That event is sponsored by the Alabama NAACP, Alabama ACLU, and the Alabama Coalition for Immigrant Justice.
The Shine a Light for Voting Rights event in Mobile will start at 7:30 p.m. and will be held at Mardi Gras Park; 104-148 S Royal St, Mobile, AL 36602. That event is hosted by the Alabama NAACP.
The Voting Rights Act likely would not have passed without the Voting Rights March from Selma to Montgomery. On February 26, 1965 voting rights activist Deacon Jimmy Lee Jackson died from his wounds after being shot by Alabama State Trooper James B. Fowler at a voting rights march in Marion. Determined to focus the anger over Lee's death into peaceful protest, SCLC Director James Bevel organized a protest march to Montgomery to remember Jackson and urge enforcement of the Voting Rights Act of 1964 which ended legal voting discrimination.
On Sunday, March 7 Bevel and Amelia Boynton led the protest march. Then Alabama Governor George C. Wallace (D) ordered the then all White State Troopers to break up the march. The Troopers, aided by local police and possemen volunteers fought off the marchers at the Edmund Pettus Bridge using horses, teargas, and clubs. Boynton was beaten unconscious. The event was televised and made national and international newscasts. The nation was shocked by the senseless violence and obvious over reaction by Alabama authorities.
The Rev. Dr. Martin Luther King Jr. joined by a number of religious and civil rights leaders, traveled to Selma to launch a second march. Boston civil rights volunteer and minister James Reeb was beaten to death by White supremacists on the night of March 8. On March 9 King led a second March. They were met at the bridge by the State Troopers again who however stood aside to let them pass. King led the bruised and battered Selma marchers back to the Church.
Wallace refused to grant the marchers safe passage to Montgomery. President Lyndon B. Johnson (D) intervened and promised to protect the marchers. On March 15 the Voting Rights Act of 1965 was introduced in Congress. On March 21, 1965 King led a third and much larger march from Selma down Highway 80. This time they were protected by 1,900 Alabama National Guard troops, FBI agents, and U.S. Marshals. 25,000 marchers arrived in Montgomery on March 24 and held a protest rally in front of the State Capital on March 25. Johnson signed the Voting Rights Act of 1965 on August 6.
(Wikipedia was consulted in the writing of this article.)
Print this piece
Lawmaker files bill to ban treatments for transgender kids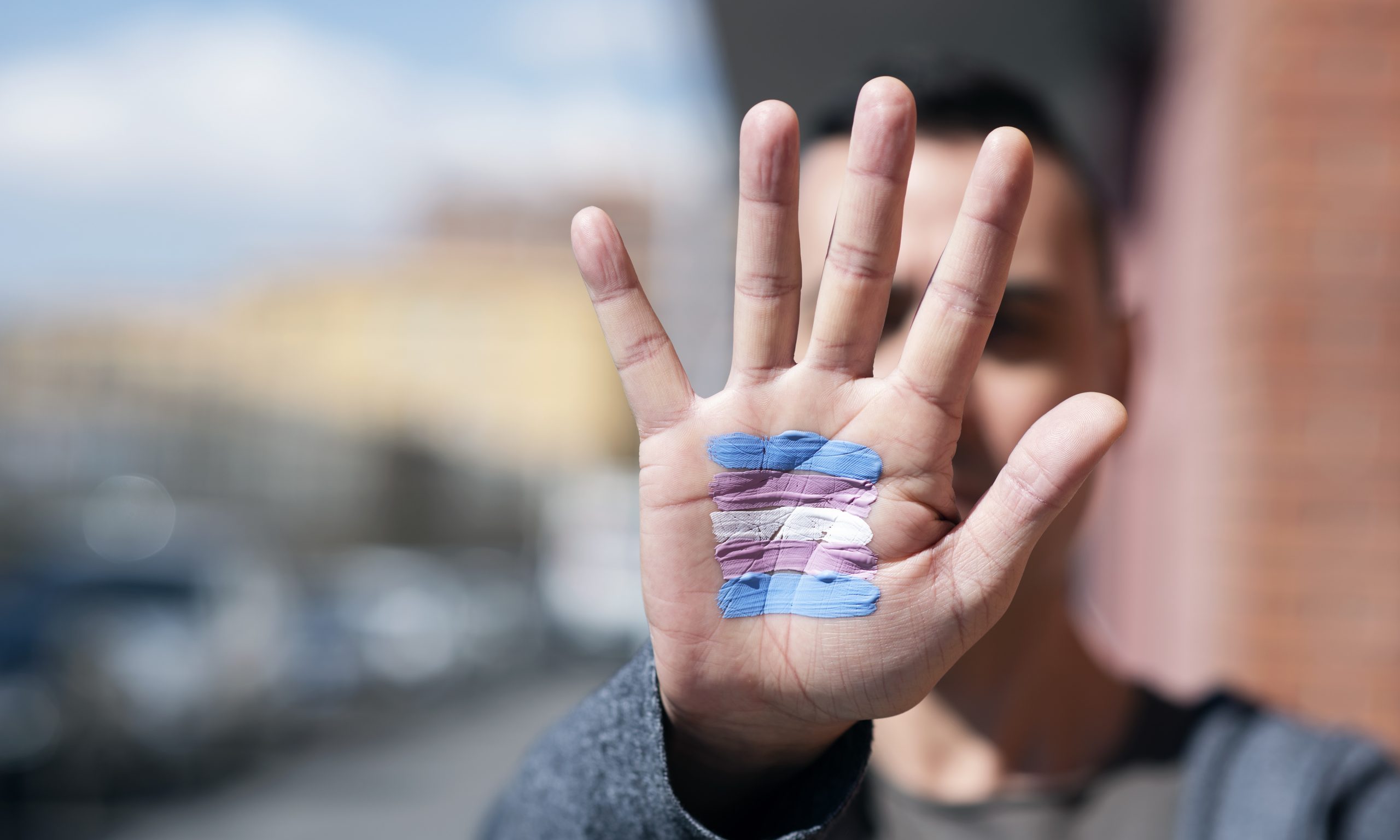 Republican Wes Allen, R-Troy, filed a bill to prevent doctors from providing hormone replacement therapy or puberty suppressing drugs to people younger than 19 who identify as transgender.
HB303, the Alabama Vulnerable Child Compassion and Protection Act,  would make it a Class C felony, punishable by up to 10 years in prison, for doctors to prescribe puberty-blocking medications or opposite gender hormones to minors. Allen's legislation would also ban hysterectomy, mastectomy or castration surgeries from being performed on minors.
"I was shocked when I found out doctors in Alabama were prescribing these types of drugs to children," Allen said in a news release. "This is something you hear about happening in California or New York but it is happening right here in Alabama and it's time we put a stop to that practice."
Allen said that children experiencing gender dysphoria are struggling with a psychological disorder and that they need therapeutic treatment from mental health professionals instead of medical intervention that would leave their bodies "permanently mutilated." 
"These children are suffering from a psychological disorder, just as someone who is suffering with bipolar disorder or schizophrenia but we treat those patients and try to help them. We should treat these psychological disorders as well."
In 2018, a policy statement from the American Academy of Pediatrics (AAP) said that:
"Transgender identities and diverse gender expressions do not constitute a mental disorder; 

Variations in gender identity and expression are normal aspects of human diversity, and binary definitions of gender do not always reflect emerging gender identities; 

Gender identity evolves as an interplay of biology, development, socialization, and culture; and

If a mental health issue exists, it most often stems from stigma and negative experiences rather than being intrinsic to the child"
The World Health Organization (WHO) announced in 2018 that it was removing "gender identity disorder" from its global manual of diagnoses and reclassify "gender identity disorder" as "gender incongruence," which is now listed under the sexual health chapter rather than the mental disorders chapter. 
In a 2018 interview, Dr. Lale Say, a reproductive health expert at the WHO, said that gender incongruence was removed from the list of mental health disorders because "we had a better understanding that this was not actually a mental health condition and leaving it there was causing stigma. So in order to reduce the stigma, while also ensuring access to necessary health interventions, this was placed in a different chapter."
In 2012, the American Psychiatric Association revised the Diagnostic and Statistical Manual of Mental Disorders (DSM) to remove the term "gender identity disorder" from the manual and add the term "gender dysphoria."
Allen's bill will be considered by the Alabama House of Representatives in the coming weeks.
Print this piece