Jones calls economy "fragile"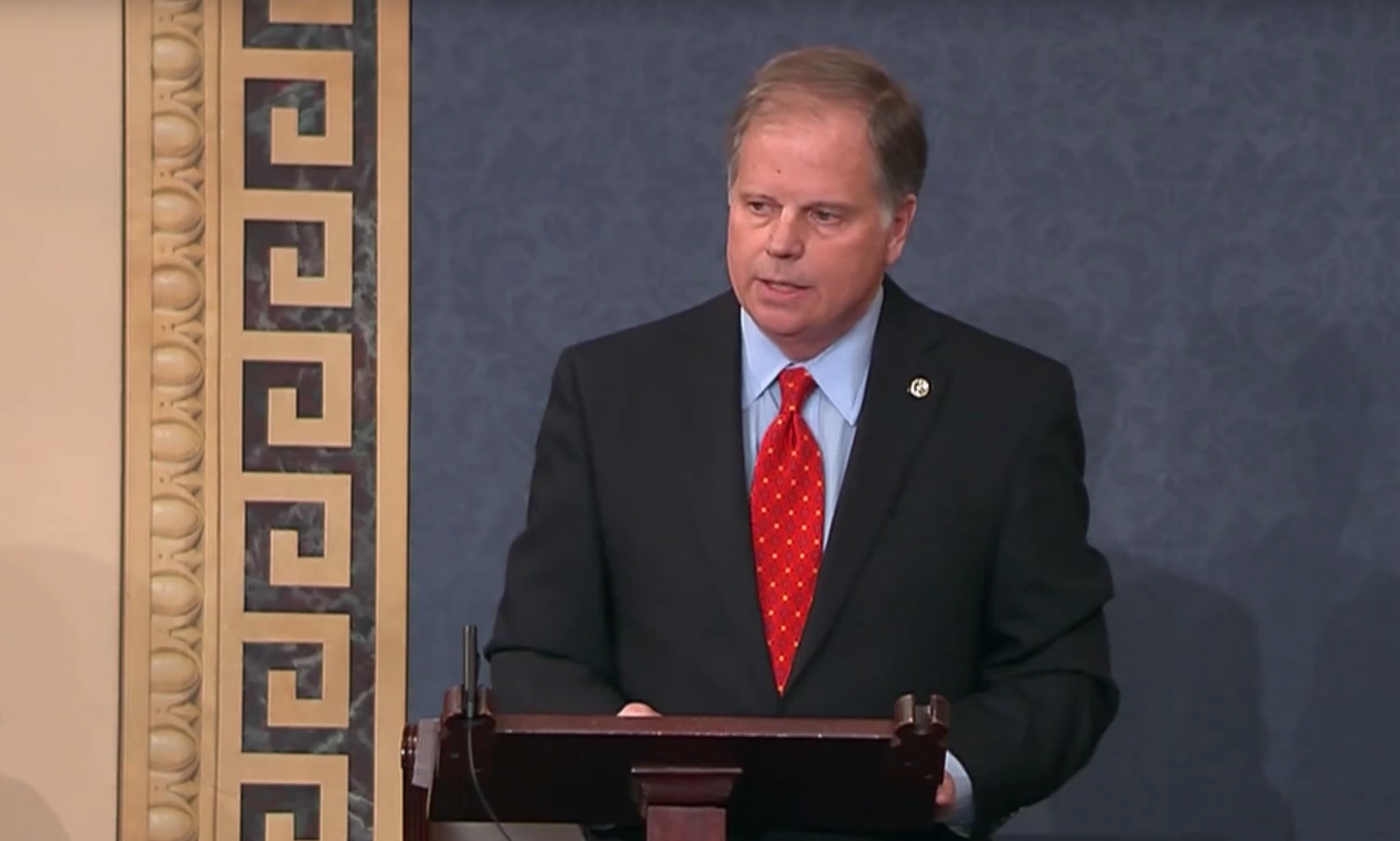 Monday U.S. Senator Doug Jones told a townhall audience in Hamilton that he is concerned about the economy.
Jones acknowledged that the economy was doing strong, but warned that it 'fragile."
Jones said that it is not a good sign that the Federal Reserve lowered interest rates. "That have detected some weakness in the economy," Jones said of the decision to lower rates.
Jones said that President Trump was right to stand up to China. "For too long China has been able to get way with a lot." Jones says that the Chinese are guilty of currency manipulation, dumping, and the theft of intellectual property.
Jones grew up in Fairfield and he blamed Chinese dumping of steel partly for the decline there.
"At one point, U.S. Steel had 23,000, people working at the Fairfield Works. Today there is less than a 1,000 people working there."
Jones expressed frustration in the President's strategy because he also attacked our allies. By picking fights with everybody at the same time, that meant that our allies, "aren't helping us with China. We are going it alone on China."
Jones said that a tariff is just another tax. The tariffs drive up the cost to produce cars at Mercedes, at Honda, and at Hyundai because there are parts from all over the world on all of these vehicles that are assembled here. The tariffs mean that you would pay ten to 25 percent more for everything produced in China.
"I am worried about our agriculture because of tariffs," Jones said. "Soybean farmers and cotton farmers are getting hit hard."
"You can't sell the soybeans," Jones said. The administration is provided aid to farmers, but "Farmers don't want a hand out they want a market. The Chinese bought half of our soybeans. If something does not change farmers are going to lose that market in China. There are more and more bankruptcies among farmers there are more and more suicides among farmers."
The suicide rate among American farmers has soared to where it is now double that of even veterans.
Jones said that the farmers have been sticking with the President, as they should.
Former State Senator Roger Bedford (D-Russellville) praised Jones for his work on the bipartisan farm bill.
Jones said that the Senate passed a Farm Bill with broad bipartisan support. Bipartisan farm
"We got some really good things there," Jones said.
Jones said that he worked on getting protections for cotton farmers and making sure that cotton had a federal program.
Jones did praise the new "NAFTA", the Mexico, Canada Agreement as being an improvement over the previous agreement, though he said that he would like to see some environmental issues addressed in there.
Doug Jones was elected in a special election in 2017. He is a former U.S. Attorney and previously had worked in the Senate as an aide to the late Howell Heflin (D- Alabama).
Alabama Power is returning $100 million to customers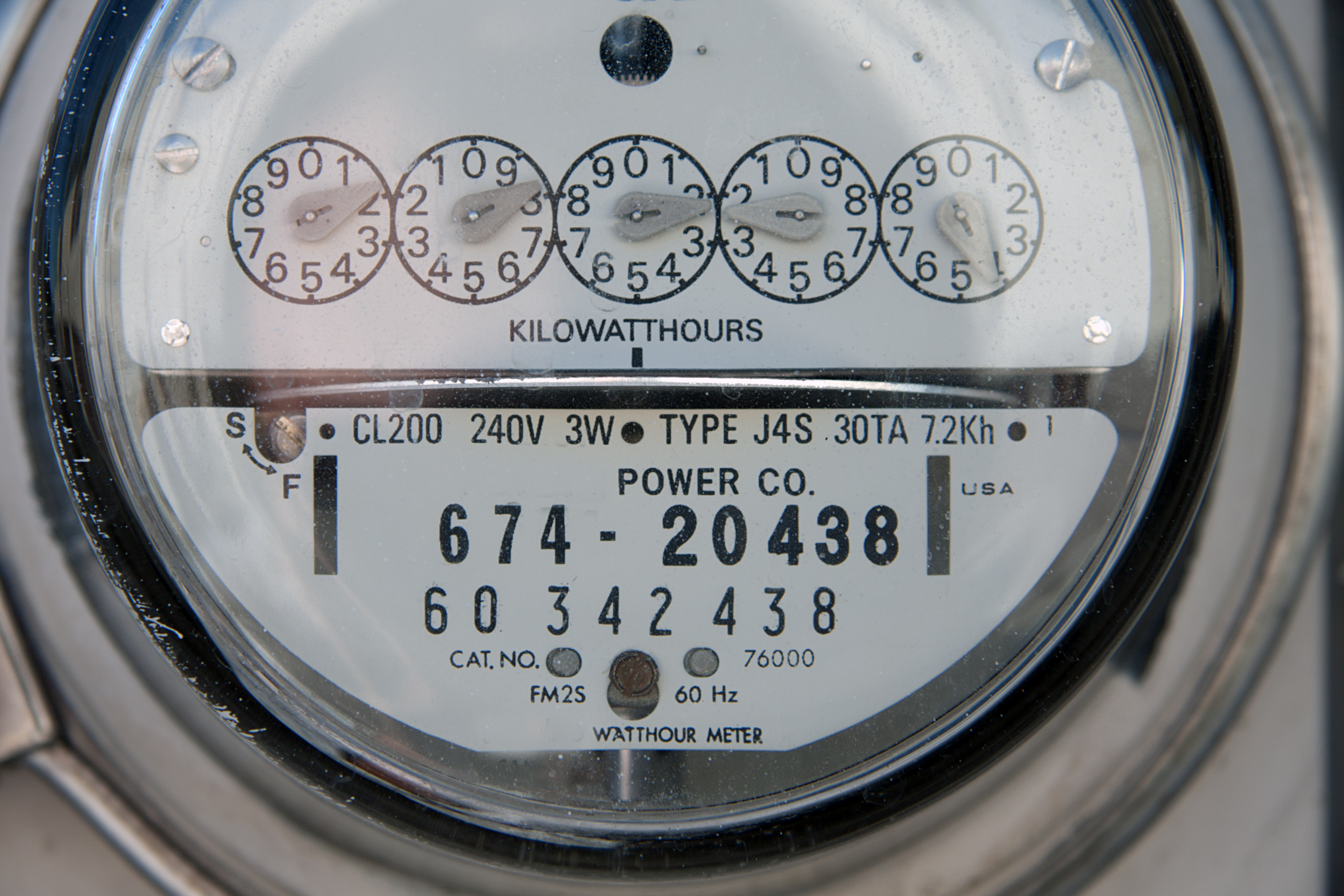 The Alabama Public Service Commission approved a plan Tuesday to credit Alabama Power Company customers on their October bills. The move returns approximately $100 million to Alabama Power Company customers.
"Putting money back into the pockets of hard-working Alabamians is one of the ways we can help on the road to recovery," Public Service Commission President Twinkle Andress Cavanaugh said on social media. "Alabama Power to refund $100 million to customers."
The typical Alabama Power customer will receive a $25 credit on their October bill. The newly approved credit is on top of a 3 percent rate reduction that customers are already enjoying in 2020. This previous rate cuts and the October credit amount to about $300 million in savings for Alabama Power customers this year.
"We appreciate the commission voting today to expedite this credit for our customers," said Richard Hutto, Alabama Power's vice president of regulatory affairs.
The global economic collapse due to the COVID-19 pandemic has hurt people across Alabama. It has also dramatically lowered fuel costs for Alabama Power Company's plants.
A typical residential customer using 1,000 kilowatt-hours of electricity per month is expected to receive a credit of $25. Customers who use more energy will receive a larger credit. Customers who use less power receive a smaller credit but had a smaller bill to begin with. Adjustments to fuel costs are typically calculated at the end of the year, with savings passed to customers beginning in January, but due to the economic downturn and pandemic-related job losses, Alabama Power and the PSC are rushing that money to Alabama families and businesses.
"Many of our customers have been hurt by COVID-19. We hope this credit will provide some additional relief at this difficult time," Hutto explained.
The 3 percent rate reduction, that took effect in January, was based on earlier estimates of lower costs for fuel and other expenses for 2020. The rate reduction alone equates to about a $4.50-per-month reduction for the typical residential customer.
"Our employees are working every day to keep costs low while providing industry-leading reliability for our customers," Hutto added.
Alabama Power said in a statement that their total retail price is below the national average and has been for decades. When adjusted for inflation, the price customers pay for electricity is lower today than it was 30 years ago.
Alabama Power has been assisting customers in other ways during the COVID-19 outbreak. Since the start of the pandemic, the company has suspended disconnects and late payment fees for customers hurt by the coronavirus.
Cavanaugh is seeking another term as president of the Commission.
"It is crucial that we have strong pro-jobs conservatives supporting President Trump's agenda at all levels of government," Cavanaugh said on social media.