Sewell urges Trump Administration to reverse food assistance rule
U.S. Rep. Terri Sewell, D-Selma, and Sen. Bernie Sanders, I-Vermont, led a group of 19 senators and 120 U.S. representatives urging U.S. Secretary of Agriculture Sonny Perdue to rescind his department's rule to restrict Supplemental Nutritional Assistance Program benefits for an estimated 3.1 million Americans.
"This plan would disproportionately punish working families who are already struggling to put food on the table and make ends meet," the lawmakers wrote. "Families with children are more likely to face food insecurity, and in 2017, the number of families facing food insecurity rose for the first time since the Great Recession. … Additionally, schools rely on SNAP enrollment when determining eligibility for free school meals, so households could be penalized twice: once with the loss of household SNAP benefits and again with the loss of free school meals for children. In fact, USDA estimates 500,000 children will lose their automatic eligibility for free school meals."
Sewell and Sanders were critical of the Administration' claim that some states allow families to receive SNAP benefits who would otherwise not qualify and for which they are not entitled. Sewell and Sanders claimed that fraud is virtually non-existent in the program.
"Families must already go through a robust vetting process to verify income eligibility. USDA's assertion that families can simply receive an informational brochure in order to qualify for SNAP is simply not true," the Congress members wrote. "Perpetuating this lie breeds distrust in a successful program that lifted 8.4 million people out of poverty in 2015," the lawmakers argued. "In reality, fraud is virtually nonexistent in this program; just 0.2 percent of benefits mistakenly go to households with net incomes above the poverty line. Further, there are many more people who qualify for SNAP that are not enrolled in the program. USDA's resources would be better spent focusing on increasing participation among all who are eligible, rather than trying to limit participation among people who are already struggling."
Over 800,000 Alabama families and 42 million Americans receive SNAP benefits, still popularly known as "food stamps." More than 73 percent of Alabama SNAP participants are families with children and nearly 35 percent are families with members who are seniors or have disabilities. Moreover, the program successfully lifted 195,000 Alabamians out of poverty, including 86,000 children, per year between 2009 and 2012.
According to the Heritage Foundation's Justin Bogie, last year, $1.77 billion in food stamps were improperly paid because recipients failed to provide accurate and timely information, which meant the government had little way to verify if those food stamps reached people who actually needed them. Another $1.5 billion was improperly paid because state or local administrators didn't coordinate with each other about the federal benefits households receive.
Sec. Perdue wrote in USA Today, "Because of a permissive regulation that allows states to grant waivers to wide swaths of their populations, millions of people who could work are continuing to receive SNAP benefits. The president has directed me, as Secretary of Agriculture, to propose regulatory reforms to ensure that those who are able to work do so in exchange for their benefits. This restores the dignity of work to a sizeable segment of our population, while it is also respectful of the taxpayers who fund the program."
"Americans are generous people who believe it is their responsibility to help their fellow citizens when they encounter a difficult stretch," Perdue said. "That is the commitment behind SNAP. But like other Federal welfare programs, it was never intended to be a way of life. A central theme of the Trump administration has been to expand prosperity for all Americans, which includes helping people lift themselves out of pervasive poverty."
Sanders is a candidate for president of the United States.
Sewell is presently in her fifth term representing the 7th Congressional District.
Vaccines should protect against mutated strains of coronavirus
Public health experts say it will be some time before vaccines are available to the wider public.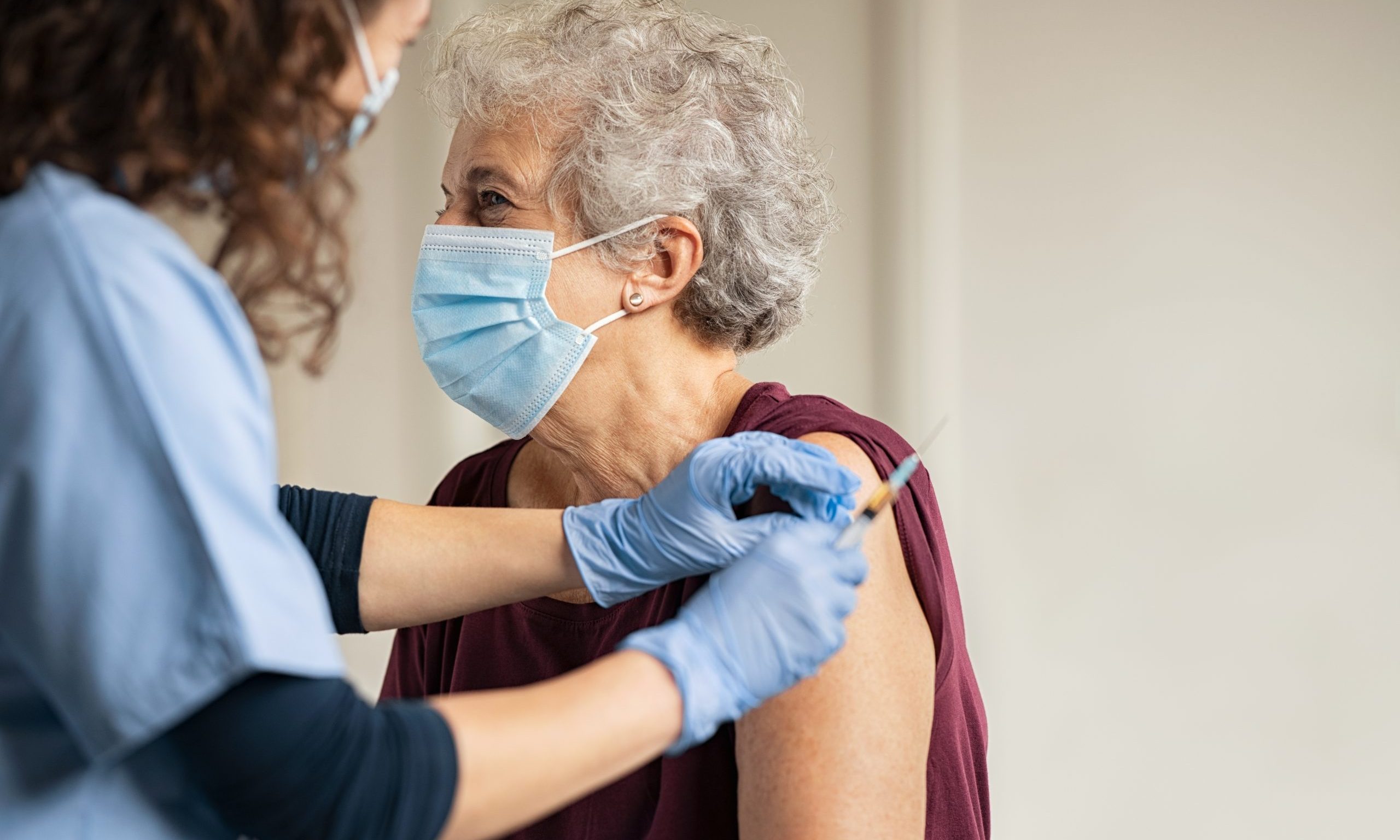 Multiple vaccines for COVID-19 are in clinical trials, and one has already applied for emergency use authorization, but how good will those vaccines be against a mutating coronavirus? A UAB doctor says they'll do just fine. 
Dr. Rachael Lee, UAB's hospital epidemiologist, told reporters earlier this week that there have been small genetic mutations in COVID-19. What researchers are seeing in the virus here is slightly different than what's seen in the virus in China, she said. 
"But luckily the way that these vaccines have been created, specifically the mRNA vaccines, is an area that is the same for all of these viruses," Lee said, referring to the new type of vaccine known as mRNA, which uses genetic material, rather than a weakened or inactive germ, to trigger an immune response. 
The U.S. Food And Drug Administration is to review the drug company Pfizer's vaccine on Dec. 10. Pfizer's vaccine is an mRNA vaccine, as is a vaccine produced by the drug maker Moderna, which is expected to also soon apply for emergency use approval. 
"I think that is incredibly good news, that even though we may see some slight mutations,  we should have a vaccine that should cover all of those different mutations," Lee said. 
Researchers at the University of North Carolina at Chapel Hill and the University of Wisconsin-Madison found in a recent study, published in the journal Science, that COVID-19 has mutated in ways that make it spread much more easily, but the mutation may also make it more susceptible to vaccines. 
In a separate study, researchers with the Commonwealth Scientific and Industrial Research Organisation found that while most vaccines were modeled after an earlier strain of COVID-19, they found no evidence that the vaccines wouldn't provide the same immunity response for the new, more dominant strain. 
"This brings the world one step closer to a safe and effective vaccine to protect people and save lives," said CSIRO chief executive Dr. Larry Marshall, according to Science Daily. 
While it may not be long before vaccines begin to be shipped to states, public health experts warn it will be some time before vaccines are available to the wider public. Scarce supplies at first will be allocated for those at greatest risk, including health care workers who are regularly exposed to coronavirus patients, and the elderly and ill. 
Alabama State Health Officer Dr. Scott Harris, speaking to APR last week, urged the public to continue wearing masks and practicing social distancing for many more months, as the department works to make the vaccines more widely available.
"Just because the first shots are rolling out doesn't mean it's time to stop doing everything we've been trying to get people to do for months. It's not going to be widely available for a little while," Harris said.