Tuberville addresses St. Clair Farmer's Federation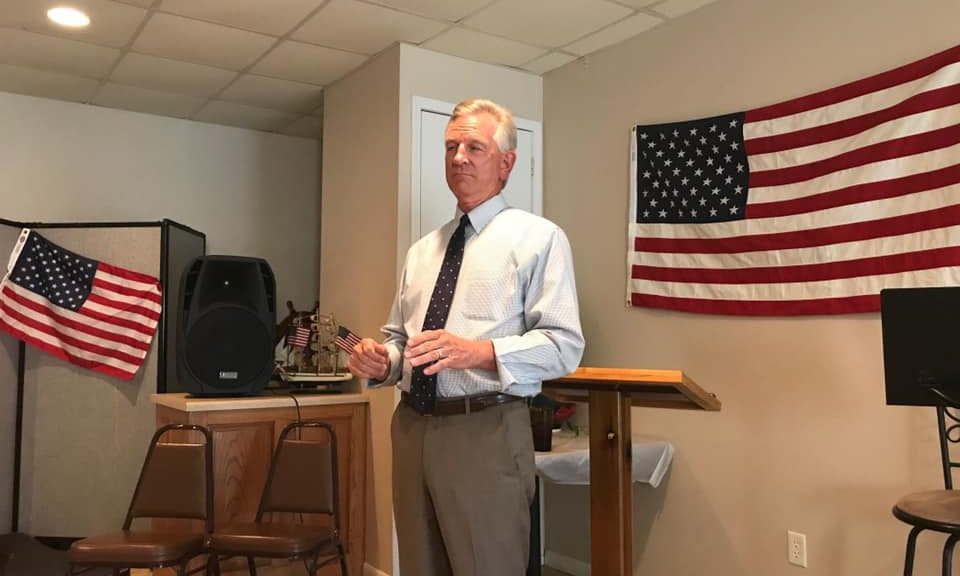 Saturday, U.S. Senate candidate former Auburn head football coach Tommy Tuberville addressed the St. Clair County Farmer's Federation at their annual meeting at Greensport Marina and campground on picturesque Neely Henry Lake.
Tuberville compared running for Senate to college football recruiting.
"This is recruiting on steroids," Tuberville said.
"Folks we are in trouble," Tuberville said. The national debt is over $22 trillion. This is, "A debt we might never get out of."
Tuberville expressed his strong support for President Donald Trump.
"We have got to get him re-elected," Tuberville said. "There is no alternative."
"We have got to gain control of the future," Tuberville continued. "Those clowns on the left, I watch them on TV every night and I say surely they don't believe this. Yes they do."
"We have got to get more manufacturing," Tuberville said. "We have got to get good jobs."
Tuberville lamented that many Alabama young people, "Go to college and get these degrees and then can't a job. Don't go to college and get $200,000 in debt. Don't do it. Most never work in the field they majored in."
"Farming is the lifeblood of this country," Tuberville told the farmers. "We can't lose our family farms."
Tuberville addressed the trade war that has severely impacted many farmers. Tuberville acknowledged that the President's trade policies are negatively impacting said farmers.
"Some of you are suffering because of it, but it will work," Tuberville said. "I think at the end of the day, when this works, it will be better for the farmers.
"I am not for tariffs, I am for free trade," but the president had to do something, Tuberville said.
"We grow twenty-three million bales of cotton, but we only use three million of them," We need access to foreign markets. "More and more people are eating beef all over the world."
Tuberville said that President Trump had to put on the tariffs.
"I am free trade all the way," Tuberville said, but if we stick with the president, he will get an agreement that will help us import and export.
Tuberville said that the last several presidents did not do anything for the American people.
"He (Donald Trump) is the first one who tried to do something to help you," Tuberville said. The former football coach said that he wanted to go to Washington to help President Trump implement his agenda, "And be the best Senator this state ever had."
Donald Ray Watkins is the President of the St. Clair County Farmer's Federation.
The farmers were told that the Alabama Farmer's Federation endorsed 163 candidates last year, 161 of those were elected. They also discussed the new ALFA Clanton Farm Center that is replacing Montgomery's aging Garrett Coliseum and agricultural complex.
The $110 million ALFA Clanton Farm Center is expected to be the premier facility of its kind in the Southeast.
Senate candidate Secretary of State John Merrill also addressed the farmers at Saturday's event.
The major party primaries are on March 3.
Alabama Forestry Association endorses Tuberville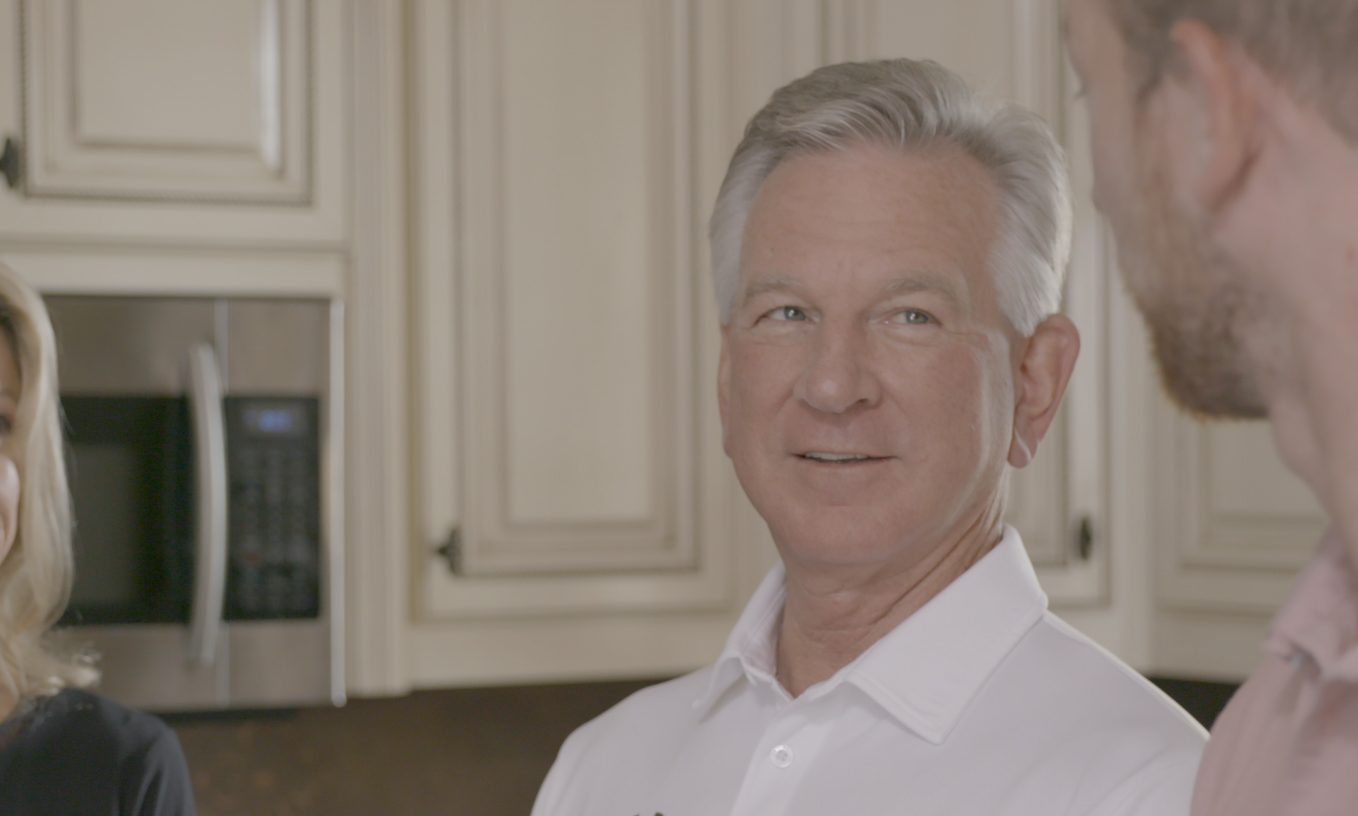 The Alabama Forestry Association announced Wednesday that the group is endorsing Republican Senate nominee Tommy Tuberville in the upcoming general election.
"We are proud to endorse Tommy Tuberville in the United States Senate race," said AFA Executive Vice President Chris Isaacson. "He is a conservative with an impressive list of accomplishments, and we know that he will continue that record in his role as U.S. Senator. Tommy knows that decisions made in Washington impact families and businesses and will be an effective voice for the people of Alabama."
"I am honored to have the endorsement of the Alabama Forestry Association," Tuberville said. "The AFA is an excellent organization that stands for pro-business policies. Protecting Alabama industry is a key to our state's success."
Tuberville recently won the Republican nomination after a primary season that was extended because of the coronavirus pandemic.
Tuberville is a native of Arkansas and a graduate of Southern Arkansas University. He held a number of assistant coaching positions, including defensive coordinator at Texas A&M and the University of Miami where he won a national championship.
Tuberville has been a head coach at Mississippi, Auburn, Texas Tech and Cincinnati. In his nine years at Auburn University, the team appeared in eight consecutive bowl games. His 2004 team won the SEC Championship and the Sugar Bowl.
Tuberville coached that team to a perfect 13 to 0 season.
Tuberville has been married to his wife Suzanne since 1991. They have two sons and live in Auburn.
Tuberville is challenging incumbent Democratic Sen. Doug Jones in the Nov. 3 general election.