Opinion | Bloviator uses old racist meme in fight over I-10 toll bridge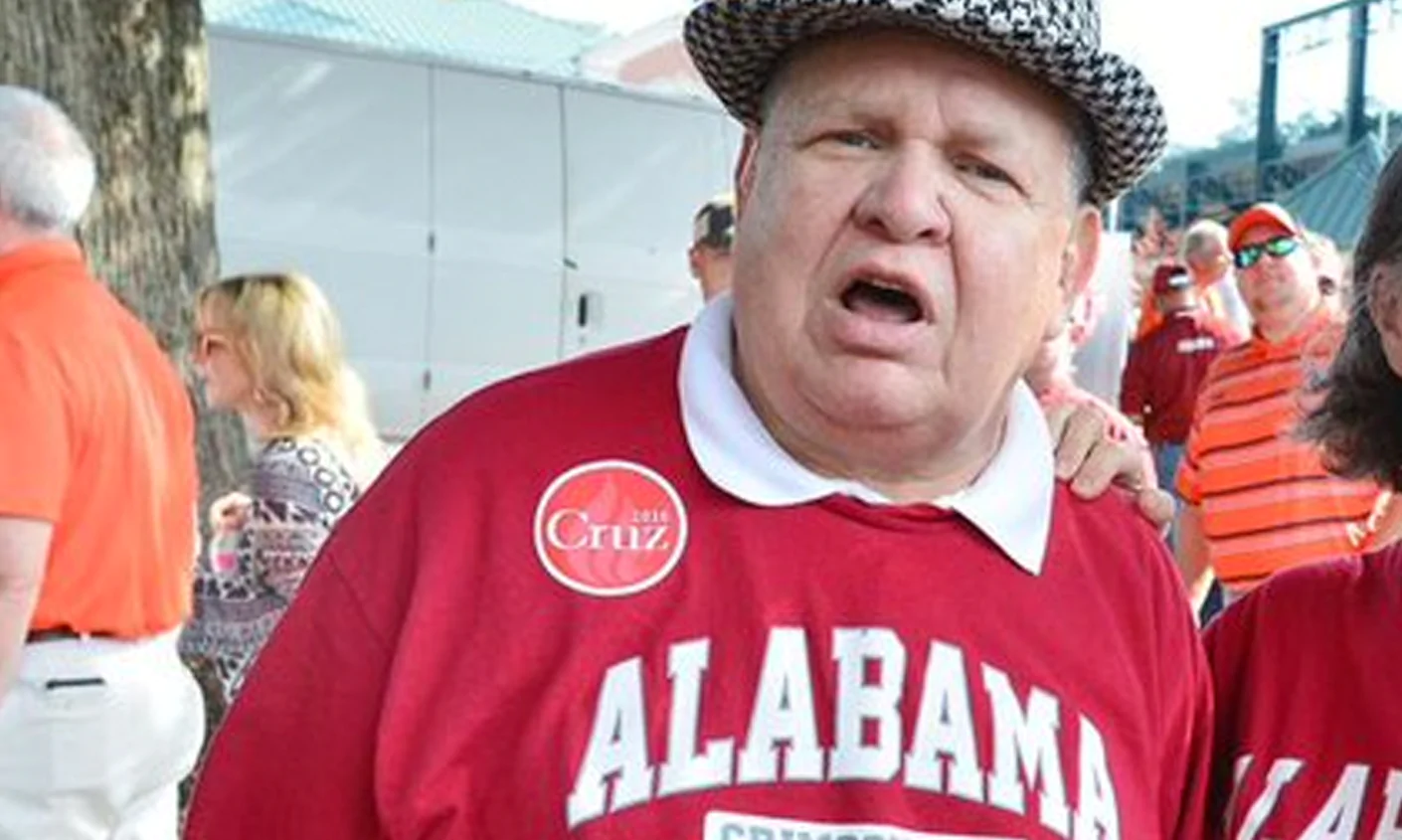 State Auditor Jim Zeigler is a bloviating prevaricator who has placed himself at the center of the fight to block the proposed I-10 toll bridge connecting Baldwin and Mobile counties.
Recently, Zeigler sought to cast Alabama Department of Transportation Director John Cooper in a negative light by comparing him to former Gov. George Wallace.
"[I]t looks like John Cooper, the ALDOT director, just firmly believes that we need tolls now, and tolls in the future and tolls forever," Zeigler said in a report by Jeff Poor. "It almost sounds like the old George Wallace inaugural speech, except substitute 'tolls' — tolls now, tolls tomorrow, tolls forever."
There is no equivalency between Wallace's segregationist speech in which he said, "segregation now, segregation tomorrow and segregation forever," and the I-10 toll bridge.
Perhaps the public could overlook Zeigler's choice of words, but his support of an Alabama-based white nationalist group may add a troubling context to his remarks.
Zeigler has referred to the Neo-Confederate organization League of the South as 'salt of the earth' people. The Anti-Defamation League classifies the League of the South as a white supremacist group.
Two years after Charlottesville, civil suit ongoing against Alabama-based white supremacy group
After speaking to the organization in 2015 Zeigler said, "As long as I am an elected servant of the citizens of Alabama, I will stand with those who built our heritage and not with those who tear it down."
During this period Zeigler's crusade de-jour was returning the portraits of George and Lurleen Wallace to the Capitol rotunda. Zeigler objected to the portraits of the Wallaces being moved from the second floor of the rotunda to the first floor next to the secretary of state's office.
President of League of the South, Micheal Hill has advocated for, "ridding the south of Jews and their influence," according to ADL. Hill has also said, "Negroes are more impulsive than whites," and therefore could not win a race war.
Zeigler was a member of the League of the South's Facebook group which was banned by the tech giant earlier this year.
Zeigler's willingness to paraphrase a racist meme is meant to incite, not address a problem. His eagerness to embrace a white supremacist group who slurs Black and Jewish Alabamians is quite another.
Zeigler has publicly laid claim to the Facebook group Block the Mobile Bayway Toll — where he is one of eleven administrators.
Block the Mobile Bayway Toll, which according to Facebook, counts 46,520 members is practicing a time-honored American tradition of citizens uniting around a common cause.
Such efforts are welcome in a free society. However, allowing Zeigler to be the public persona of the group has diminished its effectiveness because he is considered a clownish publicity seeker in Montgomery and D.C.
According to BHAM WIKI,  Zeigler was elected to the Public Service Commission in 1974, and ran unsuccessfully for PSC president in 1976. He did not run for re-election in 1978, instead campaigning unsuccessfully for a seat on the Alabama Board of Education. He also ran without success for the Alabama Supreme Court in 1982, for Alabama State Treasurer in 1986, for the Alabama Court of Civil Appeals in 1996, for a return to the Public Service Commission in 1998, and state auditor in 2002. Until 2006, he chaired two political action committees, the Conservative Christians of Alabama and the League of Christian Voters.
For nearly 40 years, Zeigler ran for public office, only winning once in 1974, and again in 2014 and 2018. As state auditor, he is term-limited, which is why he is working to raise his profile ahead of the next election. Zeigler wants to be somebody, anybody, as long as it comes with a spotlight.
He is the very opposite of ALDOT's John Cooper, who is an accomplished businessman and public servant.
Cooper came out of retirement to serve as Alabama's Transportation Director effective Jan. 17, 2011.
From 2002 to 2008, Cooper was Chief Executive Officer of Avocent Corporation in Huntsville, a global provider of information technology infrastructure management; he was chairman of Avocent from 2003 to 2008.
He also served as a CEO, CFO, corporate vice president and as a partner in large accounting firms. He holds bachelor's and master's degrees in accounting from the University of Alabama.
Zeigler's most significant accomplishment is making a spectacle of himself.
Comparing Cooper, a quiet business man and public servant, to Zeigler is like looking at the difference between a thorough-bred race horse and a lame jackass.
Zeigler is what's wrong with state government; he is not a hero. The heroes are the women and men who work every day to make the state better.
A blowhard liar who coddles white segregationists and points to the state's racist past as resistance to the I-10 bridge is not a fit spokesperson for any cause, much less one that seeks to address the serious issues facing the state.
Print this piece
Opinion | Deception, subtlety and the wholesale destruction of current ethics laws mark proposed rewrite
Legislation proposed by Rep. Mike Ball, R-Madison, would radically alter the existing State Ethics Act rendering it useless as an effective tool to regulate the behavior of public officials, much less prosecute a rouge lawmaker.
Testifying at a pre-trial hearing in the criminal case against then-Speaker of the House Mike Hubbard in April 2015, Ball said the ethics laws needed amending to avoid prosecutions like Hubbard's in the future.
If HB179 becomes law, Ball will have fulfilled the words he spoke at the Lee County Court House, where Hubbard was tried and convicted.
As House Ethics Committee Chair, Ball has sought to change the State's Act since Hubbard was indicted.
Ball's bill is subtly written from an enforcement and trial perspective to neuter the law.
Words are added, deleted, and meanings changed in ways that might look harmless but actually open the door for the kind of corruption Republicans vowed to change in 2010, when they passed the toughness in the nation's ethics laws.
Beyond changes that would allow for general corruption to go unpunished, Ball's legislation would strip the Attorney General and district attorneys of their power to prosecute anyone who violates the ethics laws without first securing approval from the State Ethics Commission.
All prosecution of any public official would first have to be approved by the Ethics Commission, a group that has repeatedly shown that it bends its decisions according to the prevailing political winds.
HB179 reads in part, "This bill would prohibit the Attorney General or a district attorney from presenting a suspected ethics violation by an individual subject to the code of ethics, other than a member or employee of the commission, to a grand jury without a referral by the commission."
In other words, Ball would have a politically-appointed commission decide if law-enforcement agencies can seek indictments against wrongdoers.
Neither the Attorney General or a county district attorney can even impanel a grand jury in an ethics probe without the commission first finding probable cause.
Some of Ball's alterations come in the form of removing whole sections of the law under the guise of redefining words, like "a thing of value" or "widely attended event."
An example of how Ball's legislation plays with the law is under the section of code, which defines a family member of a public official. Currently, a family member is "[t]he spouse, a dependent, an adult child and his or her spouse, a parent, a spouse's parents, a sibling and his or her spouse, of the public official." Ball changes it so it only includes a spouse and a dependent. That means that a public official may act to enrich his adult children, a parent, an in-law a brother, or a sister. These small but destructive alterations to the law are at the heart of Ball's legislation.
Some loopholes are so extensive that a sitting legislator could be paid by a city or county governmental economic development entity and still seat in the Legislature voting on bills that might directly affect his consulting client.
Out-of-state junkets make a comeback as do several other goodies lawmakers have been desiring.
It seems Republicans want to cash in on the rewards of office like Democrats did once upon a time.
One thing is clear, Ball didn't write the bill, but whoever did knew precisely what they were doing and were probably paid handsomely for their efforts.
There are so many cunningly deceptive changes to the ethics laws in Ball's bill as to make it impossible to catch them all without days of intense study—and perhaps a team of lawyers.
Ball, one of Hubbard's most an ardent defenders has said Hubbard's indictment and conviction was a political witch hunt. He has said he wants to rewrite the ethics laws to save future Hubbards; it now looks as if he has.
Print this piece