Two years after Charlottesville, civil suit ongoing against Alabama-based white supremacy group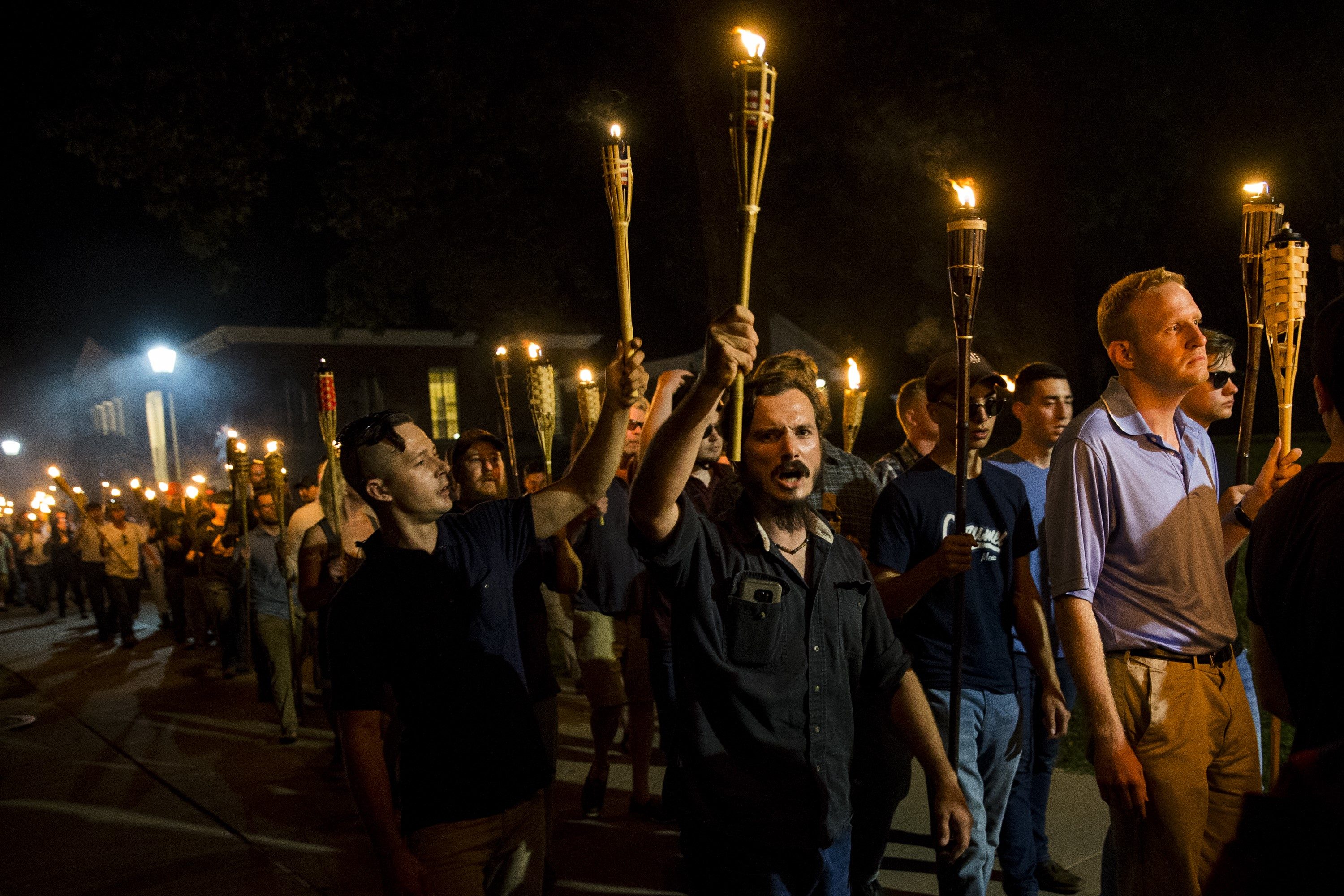 An Alabama-based white supremacy group uses the same internet security company that recently severed ties with the online message board 8chan, which was the online platform for the racist manifestos of three mass shooters this year. 
The League of the South's website security certificate lists the web security company Cloudflare, whose CEO on Aug. 5 announced the company would no longer provide service to 8chan.
Meanwhile, it's been two years since a young woman was killed by a white supremacist at the Unite the Right rally in Charlottesville, Virginia, on Aug. 12, 2017, and civil suit in federal court continues against the League of the South and others over their role in the deadly violence that day. The trial could take place as early as next June, according to the plaintiffs. 
Rep. Mike Rogers, R-Saks, on Aug. 6 discussed plans for a congressional investigation into 8chan, which is run by an American living in the Philippines and has become a breeding ground for white supremacists, neo-Nazis and mass shooters who use the site to amplify their racist ideologies, recruit others and advertise their acts of violence.  
On Aug. 3, a 21-year-old man posted his racist manifesto moments before allegedly shooting to death 22 people in a Walmart in El Paso, Texas, with an assault rifle. In his writings, the man spoke of what he said is a "Hispanic invasion." Most of those killed had Hispanic last names and the shooter later told investigators that he was targeting Mexicans. 
The suspects in two other attacks this year also posted to 8chan. A white supremacist who shot and killed 51 people in two mosques in Christchurch, New Zealand on March 15 posted a link to his manifesto on 8chan minutes before the attack, which he live-streamed to Facebook. 
One woman was killed and three others injured in the Chabad of Poway synagogue in Loway, California, on April 27, when a gunman opened fire with an assault rifle. Before the shooting, the gunman posted to 8chan a racist and anti-Semitic letter that blamed jewish people for the often-repeated conspiracy theory of the "genocide of the European race." 
"I have made clear that hateful ideologies amplified by 8chan and other fringe websites are propelling young people toward violence before law enforcement is able to act," Rogers said in an Aug. 4 statement after the El Paso shooting. "Yesterday's events were yet again enabled by the echo chambers these fringe websites have created."
On Aug. 6, Rogers and fellow House Homeland Security Committee member and chairman Rep. Bennie Thompson, D-Mississippi, cosigned a letter to 8chan owner Jim Watkins that called for him to provide testimony before the committee. 
Attempts last week and this week to reach Rogers and a representative for Cloudflare were unsuccessful. 
Alabama connection to the violence
The League of the South, headquartered in Killen, Alabama, was founded in 1994 by Michael Hill, who still leads the group. 
Numerous LOS members took part in the violence during the Unite the Right rally in Charlottesville, Virginia, in 2017, according to court records in which a white supremacist drove his car through a crowd of counter-protesters killing activist Heather Heyer. 
The driver of the car that struck and killed Heyer, James Alex Fields Jr., was sentenced to life in prison last month.
LOS member Tyler Davis in February entered an Alford plea for his participation in the beating of a black man, DeAndre Harris, shortly after the Unite the Right rally. An Alford plea means that he agreed that there's enough evidence to convict him, but that he does not admit guilt. He's to be sentenced on Aug. 27. 
Three other men have either been convicted or pleaded guilty of beating Harris. A Charlottesville judge in March tossed a lawsuit against Harris, brought by North Carolina attorney and LOS state chairman Harold Crews, who alleged he'd been assaulted by Harris. 
In a federal civil lawsuit in Virginia 10 victims say they were injured during the Unite the Right rally and named 25 Defendants, which include the League of the South, Michael Hill and LOS Florida chapter leader Michael Tubbs. 
Tubbs served fours years of an eight year prison sentence in the 1990s after pleading guilty in connection to a string of burglaries during his time in the U.S. Army in which he and a group of others stole stockpiled weapons and explosives. The men had planned to bomb newspapers, television stations and jewish and black-owned businesses in Jacksonville, Florida, according to the Southern Poverty Law Center. 
The suit alleges that Hill, Tubbs, The League of the South and the other defendants "conspired to plan, promote and carry out the violent events in Charlottesville," using social media and chat websites, according to the complaint. 
Attempts this week and last week to reach Hill for comment were unsuccessful. 
On April 20, U.S. Magistrate Judge Joel C. Hoppe ruled against a motion by one of the defendants to quash subpoenas for Twitter, Godaddy.com, Hatreon and Cloudflare, which were all subpoenaed by plaintiffs who say the tech companies have evidence no longer publicly available that can prove the defendants conspired to commit the violence.  
Court filings state that Cloudflare provided services for three websites run by other defendants in the suit, although the League of the South's website is not listed among them. 
A separate judge on July 9, 2018, ruled against motions to dismiss, filed by defendants, including Michael Hill, Tubbs and LOS who argued that the First Amendment covered their actions. 
"Defendants Michael Hill, Michael Tubbs and League of the South were allegedly in the heart of the violence that occurred on Saturday the 12th," the judge's order states. "Defendant Tubbs ordered Defendant League of the South members to 'charge,' and [a]fter receiving this command, the group streamed past him to attack counterprotesters."
Amy Spitalnick is director of the nonprofit Integrity First for America, the organization that brought the lawsuit against the defendants in the deadly Charlottesville rally. 
Spitalnick, the granddaughter of Holocaust survivors, told APR in an email Monday that she expects the trail to begin mid to late 2020 and could result in real change. 
"This case is about holding accountable the extremists who planned and caused a weekend of violence in Charlottesville," Spitalnick wrote to APR. "That violence was not an accident — it was the result of months of meticulous planning, in which the defendants discussed everything from which weapons to bring, to whether they could drive over protesters with cars. The case has the potential to bankrupt and dismantle the leaders at the center of this violent movement."
The Tuscaloosa-based United Klans of America was bankrupted and disbanded in 1987 after a civil suit over the 1981 lynching of a 19-year-old black man, Michael Donald. 
On the killings
On Aug. 6, two days after a shooter in Dayton, Ohio, killed 9 people and three days after the El Paso shooting that killed 22 mostly Hispanic shoppers at a Walmart, Hill posted his own comments on the shootings to the LOS website, which seemed to defend the El Paso shooting. 
"The ongoing war on Whiteness has reached a fever pitch in America," Hill wrote, adding that the El Paso shooting has been "Blamed on a "White Supremacist," and everyone from the Jew-dominated media to the Jew-dominated White House has been quick to condemn any White man or woman who dares defend themselves and their own race." 
Hill wrote that the shootings are being used by the "Establishment" to condemn the white race. 
"The people who now are expected to sit quietly while they are replaced by an alien population. If they offer the least hint of resistance to their own replacement, they are demonized as "racists," "xenophobes," "anti-Semites," etc.," Hill wrote. 
On March 16, one day after the murder of 51 people in mosques in New Zealand, Hill published his thoughts to the LOS website that seemed to defend that mass shooting. 
"As I write this, the Progressive media are busy trying to link Trump's support of White nationalism to the mosque shootings in Christchurch, New Zealand. This is how they choose to handle coverage when Whites have had enough and fight back against, in this case, the invasion of a hostile religious force," Hill wrote. "When Whites are made out to be criminals for exercising their ancient rights — much like what has already happened in the aftermath of Charlottesville—then there are few options other than to submit to tyranny or to fight back." 
Twitter has banned Hill multiple times for violating the social media company's terms, but like many other white supremacists banned by the giant social media company Hill has resurfaced more than once. As of Monday evening the LOS was still on Twitter. 
Youtube removed the LOS's channel in June. Hill wrote on the LOS website that it was removed for spreading what YouTube/Google called "hate speech."
"Of course 'hate speech' is simply anything the Jew-dominated left doesn't like and anything that spreads the truth against their Narrative of Lies," Hill wrote. 
Facebook banned the League of the South and numerous other white supremacist groups in March, but members of many of these groups, still use their personal Facebook accounts to point followers to their websites and to recruit others, Buzzfeed News reported. 
Print this piece
Pardons and Paroles: Restarting parole hearings "under review" amid COVID-19 crisis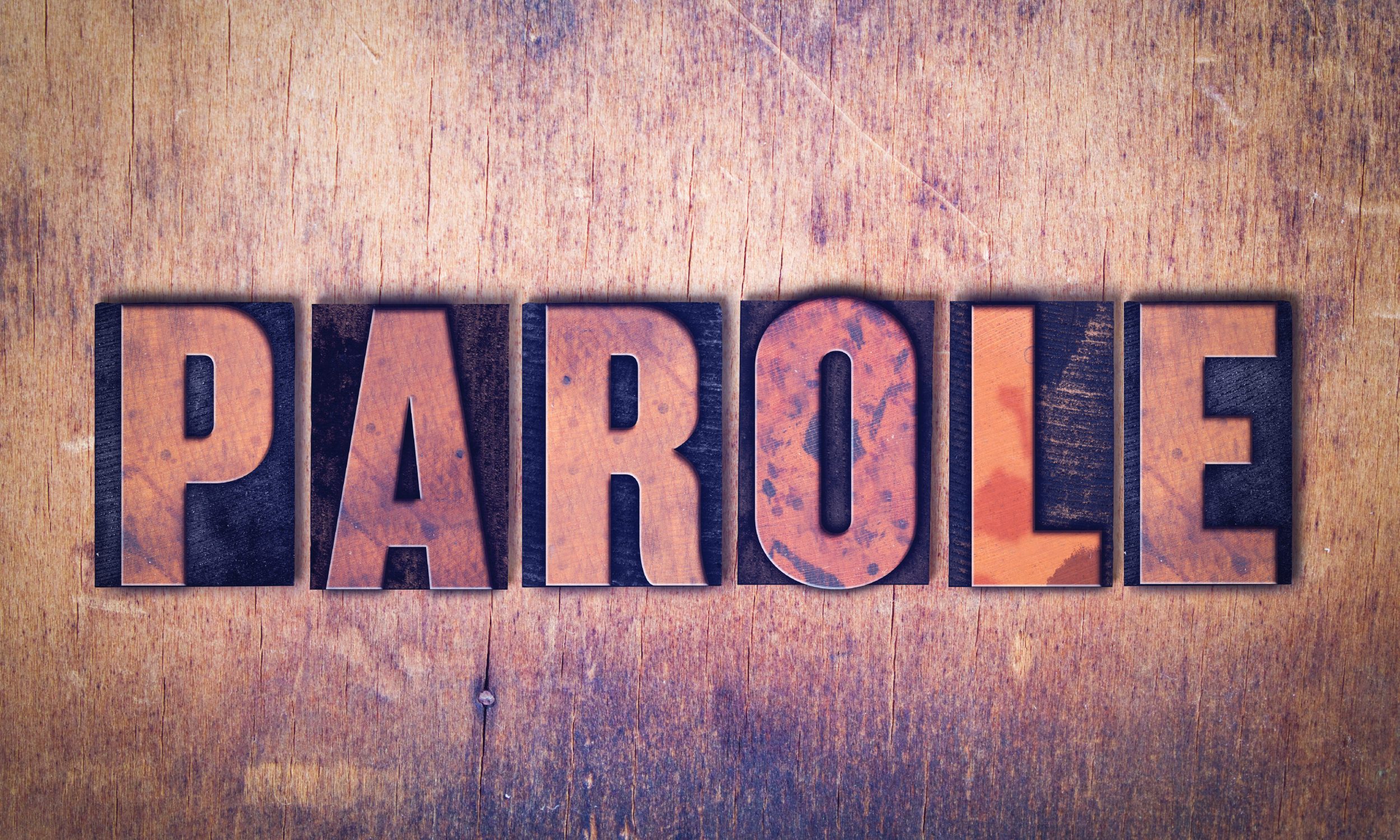 The Alabama Bureau of Pardons and Paroles is reviewing the possibility of restarting parole hearings through virtual means during the COVID-19 crisis, a bureau spokesman said Thursday. 
Terry Abbott, spokesman for the Bureau of Pardons and Paroles, in a message to APR said that both a Wednesday report by the ACLU of Alabama on a decline in parole hearings and the possibility of resuming hearings via teleconferencing are under review. 
"We are in continuing discussions with the Governor's Office in an effort to restart pardon and parole hearings as safely and efficiently as possible during this very difficult time for the people of Alabama," said ABPP director Charlie Graddick in a statement Thursday. "The Bureau hopes to announce a plan and timetable soon."
Graddick said that the resumption of hearings "is a complex issue given the national health emergency, stringent laws governing the Board's hearing process, including a thirty-day notice requirement to crime victims and officials, and the legal requirements providing crime victims and other stakeholders the opportunity for meaningful in person participation."
The ACLU of Alabama's Campaign for Smart Justice's report shows that almost 4,000 people were eligible for parole hearings before April 1, 2020, but since November, the bureau has scheduled an average of 173 parole hearings per month, which is "less than half the average number of monthly hearings in FY 2019, and only a third of the average number of hearings held in FY 2018." 
In September 2019, Gov. Kay Ivey appointed former Attorney General Charlie Graddick as executive director of ABPP, and former Jefferson County prosecutor and Assistant Attorney General Leigh Gwathney as chair of the parole board. 
The report notes that Graddick suspended all hearings in September and October, and when hearings resumed in November, the number of persons receiving a hearing declined sharply. 
"Additionally, the current board has denied release in 85 percent of cases considered. Only 133 people were granted parole out of the 866 cases considered in the last five months, a grant rate of just 15 percent," the report states. 
During fiscal year 2019, the board's parole grant rate was 31 percent, and in FY 2018, was 54 percent, according to the report. 
"Unless there is a dramatic increase in the number of parole hearings and parole grants, Alabama's prison population will continue to skyrocket," ACLU's report states. 
Aabama's prisons were at 170 percent capacity in January, according to an Alabama Department of Corrections (ADOC) report. 
As of Tuesday, the last day ADOC had updated testing figures, 30 inmates had been tested, but no inmate was positive for COVID-19. There were seven pending test results for inmates, however. 
Two ADOC employees have tested positive for the virus. An employee at Staton Correctional Facility in Elmore County and at the St. Clair Correctional Facility both tested positive for COVID-19. 
Rep. Chris England, D-Tuscaloosa, in numerous tweets this week has called on the bureau to restart parole hearings by using an order by Ivey that allows board meetings to safely take place during the COVID-19 crisis.  
Ivey's March 18 order allows state government bodies to "establish a quorum, deliberate, and take action- by means of telephone conference, video conference or other similar communications equipment" in light of the COVID-19 pandemic. 
England on Thursday cited an Al.com article that quotes Ivey's press secretary, Gina Maiola, as saying Ivey recognized the importance of keeping Alabama's criminal justice system functioning and included the option of holding virtual meetings in her order. 
"@ALBPP seems that @GovernorKayIvey expected the Board to use the March 18th order to figure out a way to hold hearings and not cancel them. It has become clear that the Bureau's mission is basically not to parole anyone, crisis or not." England said in a Thursday mornring tweet. 
England in one tweet also noted that the Georgia Board of Pardons and Paroles is considering releasing some inmates serving for non-violent crimes to community corrections programs to serve the remainder of their sentences outside of prison, as reported by WTVM. 
England told APR by phone Thursday that it doesn't make sense that when all aspects of the state government are scrambling to address the crisis, a major component isn't acting to help. 
"It would seem that the default position of the bureau has become, in times of challenge or controversy, just to stop holding hearings," England said. 
England also said the bureau should be reviewing and releasing inmates who have serious medical problems, who are much more likely to suffer serious complications or death from COVID-19.  
"If COVID-19 ever invaded our prison system we would basically be giving them a death sentence," England said.
Print this piece