Gas tax takes effect Sept. 1.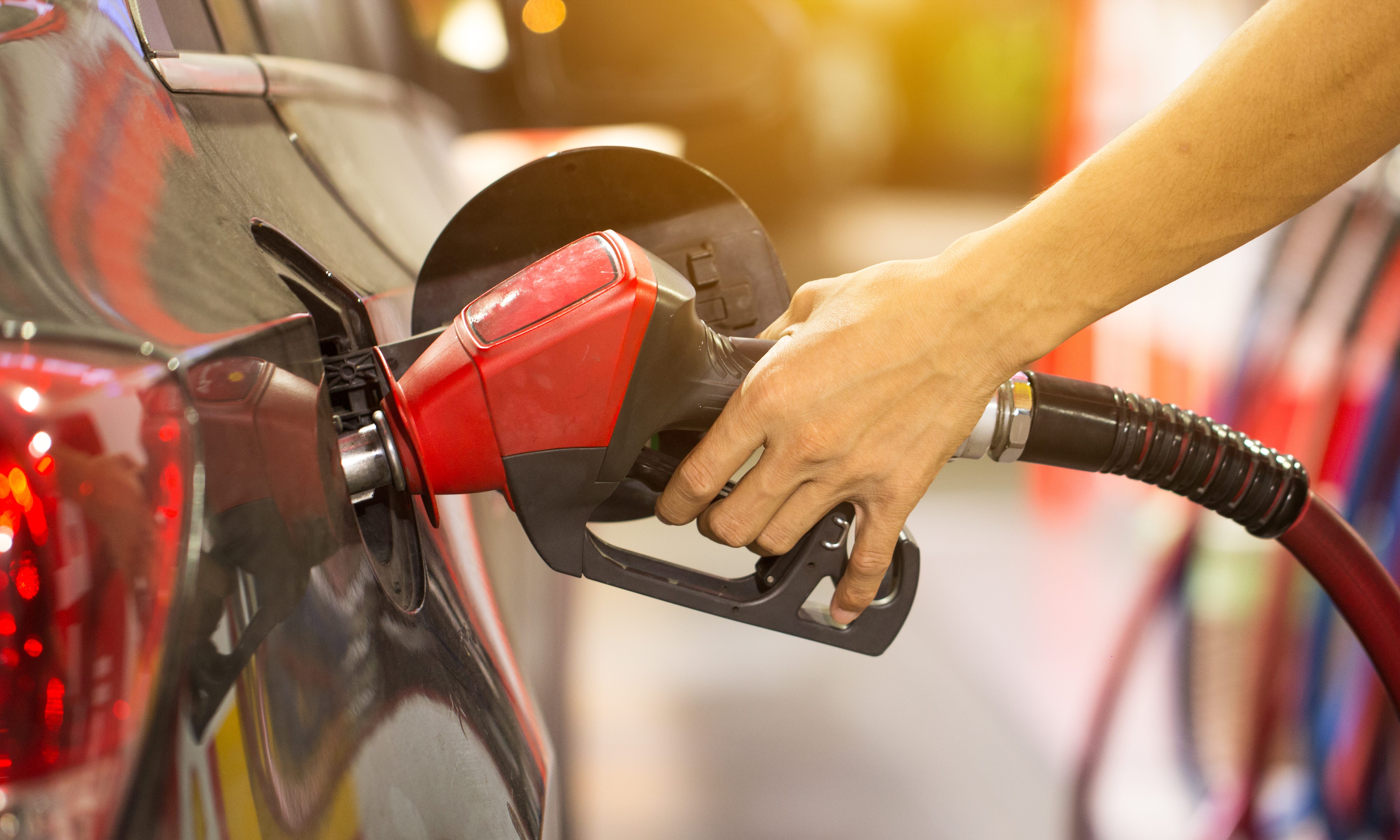 Sherwood Sparks sure would like to see some of Alabama's new gas tax increase, set to hit the pumps on Sept. 1,  go toward improving safety on the roads leading to his hometown of Piedmont. 
"Paying the tax doesn't bother me," Sparks said. "As long as I can see some results from my taxes for my city." 
Lawmakers charged with providing oversight for how that money is spent are working to address just how the Alabama Department of Transportation makes those decisions, and that they're made with transparency. 
The last time Alabama passed a gas tax increase the Cold War between the U.S. and the Soviet Union had just ended,  and starting Sept. 1 drivers will pay an additional 6 cents a gallon. 
Gov. Kay Ivey in March signed the new 10-cent-a-gallon gas tax into law. The initial increase will be followed by another 2 cents increase in 2020 and 2 cents in 2021. The state currently taxes gas at 18 cents per gallon and diesel at 19 cents. 
The tax is also tied to the National Highway Construction Cost Index, meaning that beginning in 2023 the tax could change by no more than a penny every two years to match possible increases in road construction costs. 
The National Highway Construction Cost Index varies from year to year, but the index grew 4.4 percent from 2003 to 2015, according to U.S. Department of Transportation estimates.  
According to the bill signed into law, 67 percent of additional funds generated from the tax will go to the state, 25 percent to counties and 8 percent to cities. 
All of the money is to be placed into a separate Rebuild Alabama Fund, and ALDOT is to provide the Joint Transportation Committee with an annual audit report. 
Along with that gas tax increase, lawmakers approved an amendment by Rep. Margie Wilcox, R-Mobile, that strengthened oversight of the Alabama Department of Transportation by requiring ALDOT to submit a report on long-range plans to the state's Joint Transportation Committee. 
The amendment also allows the Joint Transportation Committee to make changes, with the governor's approval,  of those ALDOT plans. 
Sarah Stokes, senior attorney at the Southern Environmental Law Center, told APR on Wednesday that she attended the Joint Transportation Committee's meeting with ALDOT on July 24 and that lawmakers asked ALDOT how the department prioritizes projects. 
"ALDOT responded that the law sets out these general categories. Safety, maintenance, etcetera," Stokes said, adding that ADOT told lawmakers that the department prioritizes projects based upon those categories. "And the legislators pushed back and said, no, exactly how do you prioritize?" 
Stokes said many other states rank projects based on objective criteria, grading projects on safety, maintenance, economic development and environmental impact, and that those measurements are quantified and listed to determine which projects need to be tackled first. 
"Virginia does this. North Carolina does this. Georgia does this," Stokes said. 
Rep. Wilcox told APR by phone on Wednesday that the fact that the amendment that strengthened oversight of ALDOT was approved before the gas tax is a signal of how important the state believes that oversight to be. 
Wilcox is working on a plan to develop ALDOT's website to make it easier to see what the department is doing with taxpayer money and how those decisions are made. 
"They don't give us the transparency, and we are the responsible agency to fund DOT," Wilcox said. "So this committee, if we don't get the answers and the transparency that we and the voters want, then that is on the table. There's no law that we have to fund them at the levels they request." 
Wilcox said ALDOT discussed with the committee much of the department's funding plans, but members pressed the department on details about the processes used to make those decisions. 
"It's very important that they spread it around in a manner and with priorities that we can understand," Wilcox said. 
Tony Harris, a spokesman for ALDOT, told APR on Wednesday that the department will discuss with committee members at the next meeting in October the agency's views on the criteria used to select projects. Harris said the hope is that ALDOT and committee members will come to a shared view of the definitions of that criteria. 
Stokes said that the danger of not using objective criteria to rank projects is that those decisions can instead be based on "political motivation." 
"And I think it would be helpful for ALDOT in the end, so that they could show their work," Stokes said.
Alabama lawmaker pre-files legislation to allow removal of Confederate monuments
If passed, the measure would permit counties and cities to relocate historic monuments currently located on public property.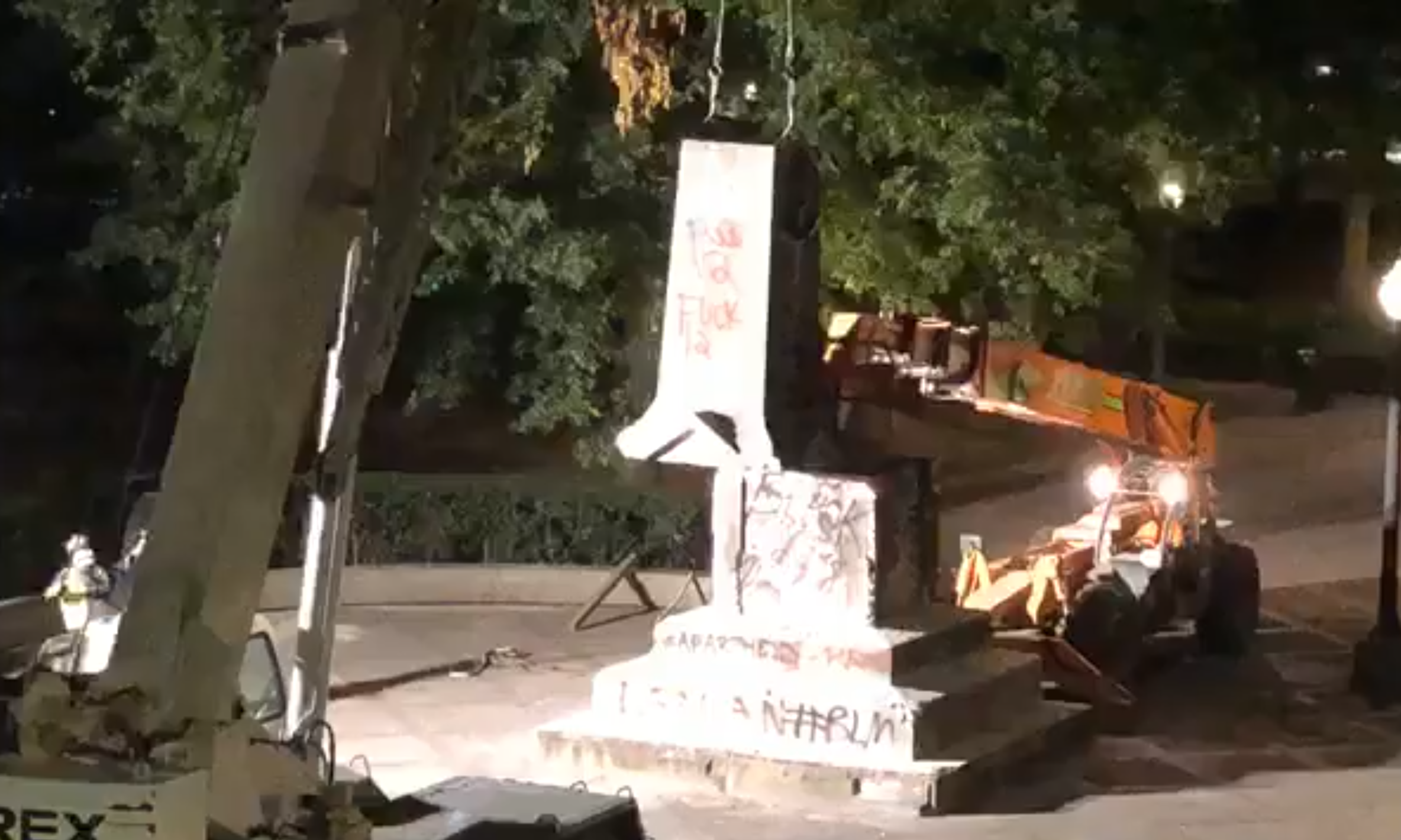 Alabama State Rep. Juandalynn Givan, D-Birmingham, introduced legislation this week in advance of the 2021 legislative session that, if passed, would permit counties and cities to relocate historic monuments currently located on public property. Givan's bill, HB8, would also provide for the relocation of historic memorials to sites appropriate for public display.
"Across the state of Alabama, citizens are calling for the removal of prominently placed statues and monuments that are insensitive or offensive to the communities that surround them," Givan said. "City and county governments must be able to address the demands of their citizens. This legislation provides a tool for local governments to safely remove these artifacts so that they can be moved to a site more appropriate for preserving or displaying the historical monument."
Removing the monuments and historical markers is currently illegal under Alabama's Memorial Preservation Act, which the state Legislature passed in 2017. Givan has been an outspoken opponent of that Republican-sponsored legislation. In 2018, Givan introduced a measure to repeal the bill that barred the removal of monuments.
"I believe HB8 can achieve bipartisan support," Givan said. "My bill seeks to balance the wishes of the people. It respects the will of communities that want the monuments removed. It also respects those who wish to preserve history. With this legislation, Confederate monuments could be relocated to a public site, like Confederate Memorial Park, whose purpose and mission is to interpret and tell these stories. When the Legislature convenes, I hope to have the support of both the House of Representatives and the Senate."
If enacted, HB8 would permit county and municipal governments to remove memorial monuments, including permanent statues, portraits and markers, located on public property in their jurisdictions. It would require a transfer of ownership of the removed monuments to the Alabama Department of Archives and History or the Alabama Historical Commission. Finally, the bill would instruct Archives and History or the Historical Commission to maintain and display monuments removed by local authorities in a location accessible for public display.
The Southern Poverty Law Center, which keeps track of Confederate monuments and memorials across the country, released an update to its Whose Heritage report, which tracks symbols of the Confederacy on public land across the United States. They report at least 30 Confederate symbols have been removed or relocated since George Floyd's death on May 25, 2020.
These include 24 monuments removed, 5 monuments relocated and the Mississippi state flag replaced. Since the Charleston church shooting in 2015, 115 total symbols have been removed from public spaces. These include 87 monuments that have been removed or relocated from public spaces. At least 78 monuments were removed and nine were relocated.
SPLC says there are still nearly 1,800 Confederate symbols on public land, and 739 of those symbols are monuments. The SPLC has prepared an "action guide" to help community activists target Confederate historical markers and memorials for removal.
President Donald Trump has denounced what he calls "cancel culture" that seeks to remove historical monuments and statutes.
"There is a growing danger that threatens every blessing our ancestors fought so hard for, struggled, they bled to secure," Trump said. "Our nation is witnessing a merciless campaign to wipe out our history, defame our heroes, erase our values, and indoctrinate our children."