Birmingham psychologist pleads guilty to defrauding Alabama Medicaid Agency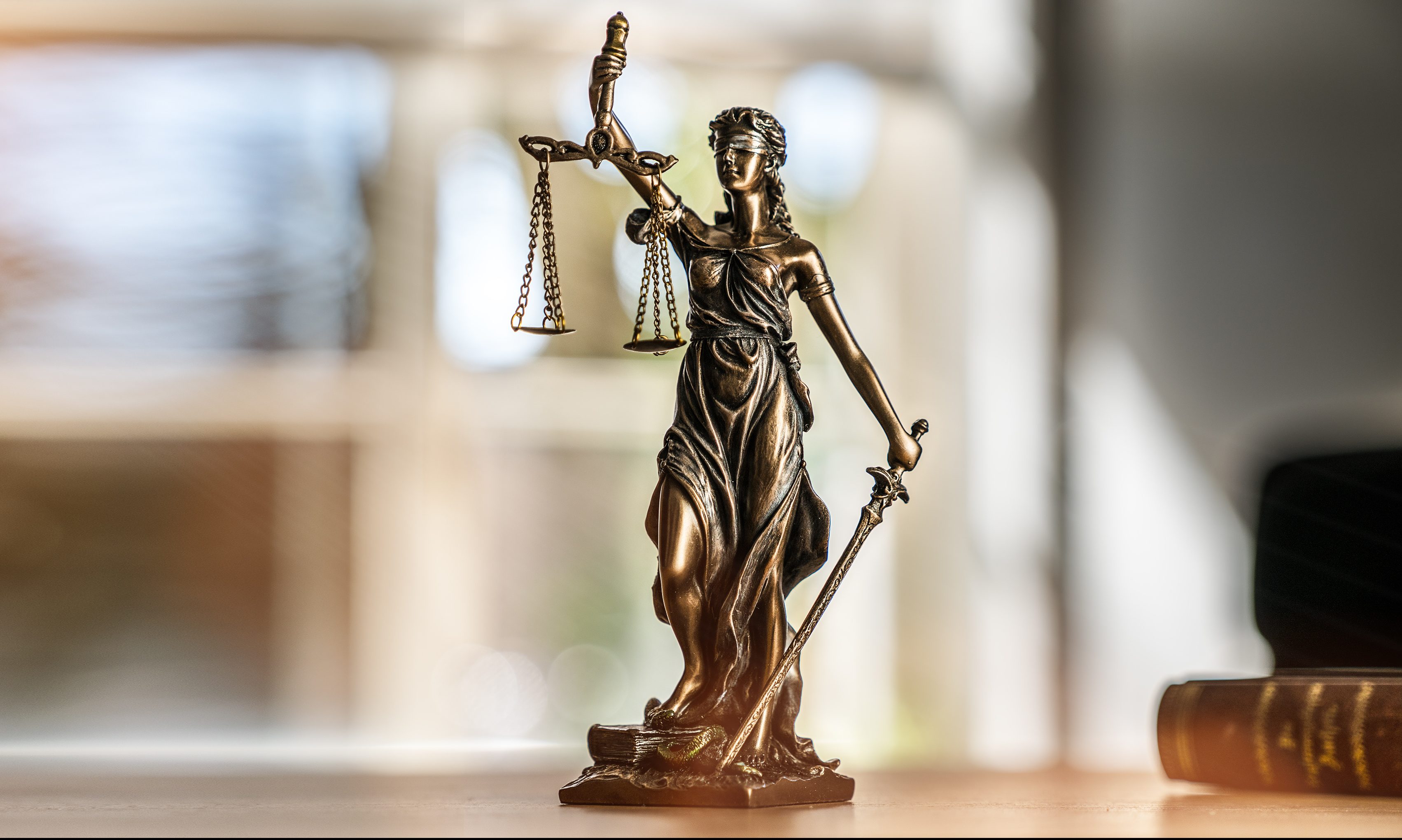 Sharon D. Waltz agreed Thursday to plead guilty to a one-count charge of defrauding the Alabama Medicaid Agency by filing false claims for counseling services that were not provided.
U.S. Attorney Jay E. Town, U.S. Department of Health and Human Services-OIG Special Agent in Charge Derrick L. Jackson, and Alabama Attorney General Steve Marshall announced the guilty plea on Thursday.
Waltz, age 50, operated Capstone Medical Resources in a number of locations around Alabama, with its primary office in Birmingham.
Among other services, Waltz provided individual and group counseling sessions for at-risk youth. The information charges that many of the services billed to the Alabama Medicaid Agency were never performed.
Waltz has agreed to plead guilty to conspiracy to defraud Medicaid of at least $1.5 million and has agreed to pay $1.5 million in restitution to Medicaid.
"The greed of this defendant deprived mental health care to many at-risk young people in Alabama, with the focus on profit rather than the efficacy of care," Town said. "The costs are not just monetary, but have social and health impacts on the entire Northern District. This prosecution, and this investigation, demonstrates what is possible when federal and state law enforcement agencies work together."
"This defendant was entrusted to provide essential mental health care for young people who were at risk, and to provide these services through an agency with scarce resources for vulnerable Alabamians who are truly in need," said Attorney General Marshall. "Her actions demonstrate a callous abuse of this trust and a fraud of staggering proportions against the Alabama Medicaid Agency and the taxpayers of our state. Thankfully, the vigilance of this agency served to protect public funds from further misuse and she has been held to account and punished for her crimes."
"Stealing taxpayer dollars meant for vital community services will not be tolerated," said Derrick L. Jackson, Special Agent in Charge for the Office of Inspector General of the U.S. Department of Health and Human Services. "The OIG will continue to work with our partners at the Alabama Medicaid Fraud Control Unit to ensure that fraud schemes such as these are identified and the perpetrators punished."
An investigation was initiated by the Program Integrity Division of the Alabama Medicaid Agency after an audit showed that Waltz's billings to the Medicaid Agency had increased from $99,000 in 2015 to more than $2.2 million in 2017.
The Program Integrity Division referred its findings to the Attorney General's Medicaid Fraud Control Unit after Waltz submitted falsified records during the Program Integrity audit.
A subsequent investigation was conducted by the Medicaid Fraud Control Unit and the Office of Investigations of the U.S. Department of Health and Human Services Office of Inspector General. This investigation determined that the majority of claims submitted by Capstone during 2016 through 2018 were fraudulent and that Waltz submitted and directed her employees to submit claims for counseling services that never occurred, and in some instances for individuals, including family members and friends of employees, who never received services at all.
The U.S. Department of Health and Human Services OIG, the Alabama Attorney General's Medicaid Fraud Control Unit, and the Program Integrity Division of the Alabama Medicaid Agency, investigated the case, which Assistant U.S. Attorney J.B. Ward and Assistant Attorney General Bruce Lieberman, working as a Special Assistant U.S. Attorney, are prosecuting.
According to the Office of the Inspector General at the U.S. Department of Health and Human Services, in 2016 the Alabama Attorney General's Medicaid Fraud Control Unit (MFCU) conducted 62 Medicaid fraud investigations, returned 23 indictments, and 11 civil settlements/judgements. The unit's eight member staff recovered $17,034,541 at a cost of just $1,379,311. By comparison Mississippi's MFCU has a staff of 35, conducted 521 investigations, returned 54 indictments, 64 convictions, 14 civil settlements/judgement, and recovered $19,821,844 at a cost of $3,406,060. Georgia's MFCU has a staff of 44, conducted 495 investigations, returned 19 indictments, 15 convictions, 18 civil settlements/judgement, and recovered $31,571,210 at a cost of $4,719,262. Tennessee's MFCU has a staff of 36, conducted 273 investigations, returned 35 indictments, 44 convictions, 22 civil settlements/judgement, and recovered $105,835,521 at a cost of $4,828,604. Florida's MFCU has a staff of 156, conducted 664 investigations, returned 78 indictments, 51 convictions, 21 civil settlements/judgement, and recovered $165,545,781 at a cost of $17,316,568. Louisiana's MFCU has a staff of 54, conducted 492 investigations, returned 86 indictments, 75 convictions, 16 civil settlements/judgement, and recovered $40,374,660 at a cost of $5,710,826.
Medicaid has become increasingly burdensome on the State of Alabama. It is by far the most expensive program in Alabama's state general fund budget.
Federal and state spending on Medicaid is skyrocketing. According to the Office of the Actuary at the Centers for Medicare and Medicaid Services (CMS), combined federal and state Medicaid spending has increased from $206.2 billion in 2000 to $529 billion projected for 2015. By 2023, total spending will reach $835 billion, of which the federal share will be $497.4 billion, and the state share will be $337.5 billion.
(Information on Medicaid spending was obtained from original reporting by the Heritage Foundation's Nina Owarchenko.)
Prisoners quarantined at formerly closed prison kept in unconstitutional conditions, groups say
Conditions are so bad that inmates have been forced to urinate and defacate on themselves because restrooms are not accessible, the complaint alleges.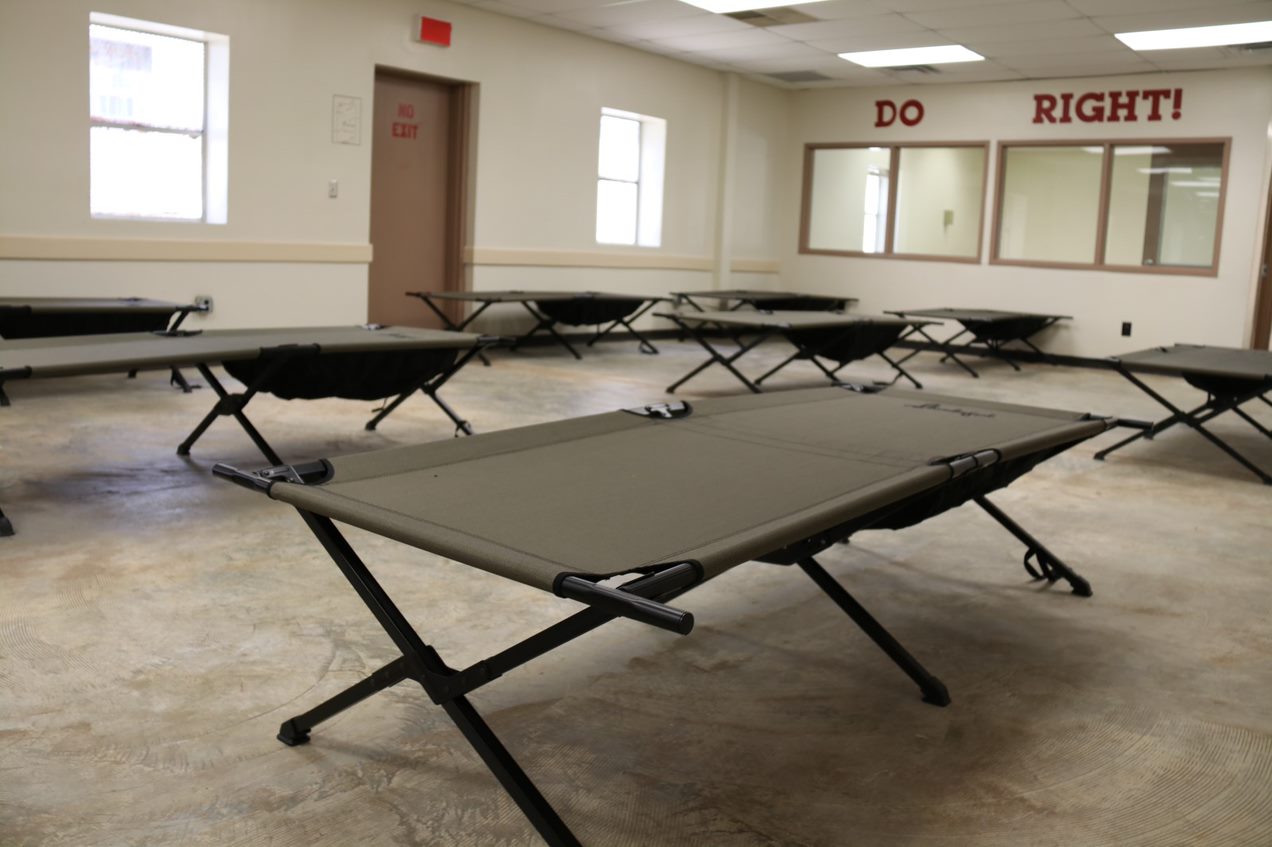 The Alabama Department of Corrections is violating the constitutional rights of inmates being quarantined in deplorable conditions in the previously decommissioned Draper prison, several civil rights groups wrote in a letter to the state's prison commissioner.
The ACLU of Alabama, the Southern Center for Human Rights, Alabama Appleseed and other groups in a letter to Alabama Department of Corrections Commissioner Jeff Dunn on Thursday detail those conditions, which include no indoor toilets or running water, repeated power outages, deprivation of regular showers and the requirement of incarcerated men to urinate in "styrofoam cups and plastic water" bottles.
"These conditions fail to meet the most basic constitutional standards and present a substantial risk of serious harm to people already suffering from a potentially fatal disease," the letter reads. "We therefore request that you immediately cease using Draper to house and/or quarantine COVID-19 patients, and instead house them in medically appropriate settings in accordance with Eighth Amendment standards."
The groups note that Draper was closed after the U.S. Department of Justice, during its investigation of violence in Alabama prisons, noted Draper as exceptionally "dangerous and unsanitary" with "open sewage" near the entrance, rat and maggot infestations and "standing sewage water on the floors."
In October 2017, the Justice Department informed ADOC of the department's shock at the state of the facility and a month later ADOC's engineer concluded that Draper was "no longer suitable to house inmates, or to be used as a correctional facility," the letter states.
ADOC reopened a portion of Draper earlier this year to house incoming inmates from county jails being quarantined amid the COVID-19 pandemic, but the civil rights groups note in the letter that ADOC failed to indicate plans to also use a classroom without bathrooms, running water or adequate medical care at Draper to house COVID-19 patients from other state prisons.
The groups allege in the letter that approximately 15 cots are located in the approximately 500 square feet former classroom, where at any given time between 5 and 15 inmates are being kept. The only restroom facilities the men can use are portable bathrooms outside, and the men have to "bang on the classroom windows to get officers' attention."
"Though officers sometimes escort the men when asked, they decline at other times and fail to maintain a schedule; thus, the men do not have access to bathroom facilities when needed," the letter reads, adding that the men aren't allowed to use the outdoor restrooms between 10 p.m. and 6 a.m.
"We have further reason to believe that one man was permitted to use the bathroom only three times during a 13-day quarantine. Another man was not taken to the bathroom until his third day at Draper, while another was forced to urinate on himself on multiple occasions after being denied bathroom access," according to the letter. "One man suffering from diarrhea was forced to wait hours to use the restroom to defecate. Many others could only relieve themselves into styrofoam cups, plastic bottles, portable urinal containers, or trash cans."
"They had to hold onto urine-filled bottles for hours at a time until they were allowed to leave the classroom to empty them. It is also our understanding that some men held in these conditions did not receive bottles at all; correctional officers simply told these men that they were 'out of luck,'" the letter continues.
The letter also details instances of alleged inadequate medical care, including a man who was sent to a local hospital with heart attack symptoms after not receiving his heart medication for several days.
The groups are also unaware of any Inmates leaving Draper who were tested for COVID-19 before being returned to Elmore and Staton prisons, the letter also states.
"We also have reason to believe that many of the symptomatic men at Staton and Elmore have not reported their symptoms to prison staff for fear of being held at Draper in the deplorable conditions described above," the letter continues.
APR has learned from several sources in recent weeks, who asked not to be identified because they have loved ones in Alabama prisons and are fearful of retributions for speaking out, that many inmates who have symptoms of COVID-19 aren't reporting those symptoms to prison staff for fear of being quarantined. Those family members are concerned that the disease is spreading much more broadly in Alabama prisons than is known as a result, putting their loved ones at greater risk of contracting the deadly disease.
Many of the concerns expressed in the letter were first reported by AL.com reported on Sept. 13, which found that access to medical care in Draper is limited and the conditions unsanitary.
In a response to AL.com's questions for that article, an ADOC spokeswoman wrote that inmates at Draper have access to "medical and mental health care, telephones, law library, mail services, and showers."
"Please remember — Inmates remanded to our custody have been convicted of a crime and handed a sentence to serve time as determined by a court. The unfortunate reality is that he or she, as a result of the crime committed and subsequent conviction, loses his or her freedoms," ADOC said in the responses.
"This response is unacceptable as a matter of principle, and inadequate as a matter of law," the letter from the civil rights group states.
"As ADOC knows, the fact of a criminal conviction does not strip incarcerated people of their rights under the Eighth Amendment, nor does it relieve ADOC of its constitutional obligations to the people in its custody, which are to provide them with 'humane conditions of confinement,' 'adequate food, clothing, shelter, and medical care,' and 'reasonable safety,'" the letter continues.
On Sept. 16, ADOC reported that there have been 403 confirmed COVID-19 cases among inmates, 21 deaths of inmates after testing positive for COVID-19, and 375 cases among prison staff. Two prison workers have died from COVID-19, ADOC previously said.
As of Sept. 14, there had been 1,954 inmate tests for coronavirus, out of the approximately 22,000 state inmates, according to ADOC.
ADOC on Sept. 16 said that on Thursday the department was to begin rolling out a plan to provide free COVID-19 tests to ADOC staff and contracted healthcare staff using fixed and mobile testing sites.
"In addition, we will test all inmates in facilities that house large numbers of inmates with high risk factors as an enhancement to our current testing protocols," ADOC said in a press release.