Opinion | To end violence, return to American values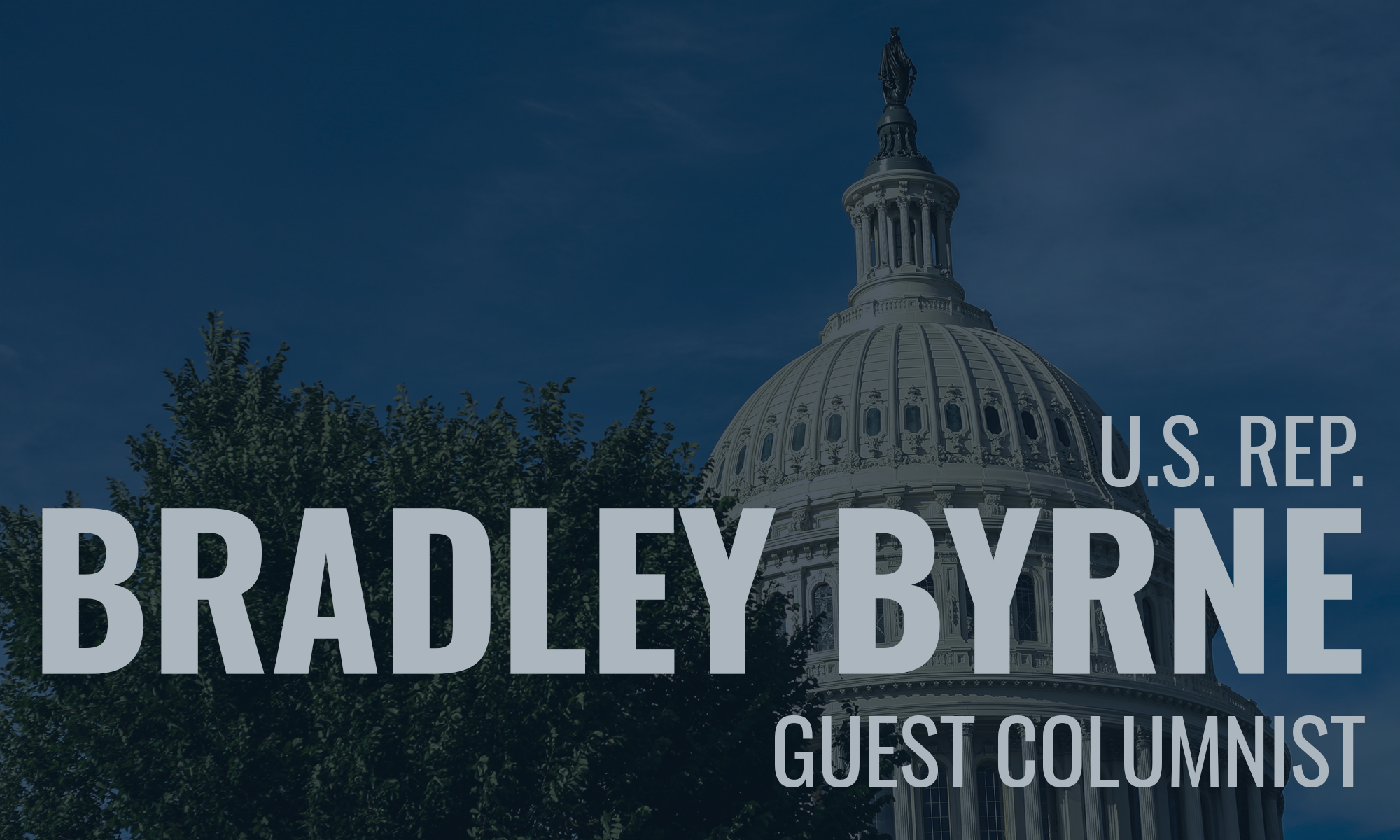 The recent violence in our country – and the passionate debates it has sparked – have led me to reflect on the emotional state of our country and the battle being waged between good and evil.
I thought back to comments I gave earlier this year at a naturalization ceremony.  These new citizens were gifted with the opportunity to forge for themselves a new American identity, complete with all its blessings, possibilities, and responsibilities.
That morning at the U.S.S. Alabama Battleship Memorial Park, I spoke of the American belief in self-government, that 'we the people' can govern ourselves.  To successfully execute such a radical (at the time) idea, we had to found our nation on some basic values.  From our adherence and loyalty to those values, our American character was created.
I quoted the words of the nineteenth century French observer of early America, Alexis De Tocqueville, written several decades after our nation's founding.  He said "America is great because she is good.  If America ceases to be good, America will cease to be great."
De Tocqueville knew that democracy, in many ways, is a burden upon its people.  They cannot rely on the direction of an autocrat.  In a democracy, more so than other systems of government, the nature of its people is reflected in their government.  De Tocqueville knew that for a representative democracy like ours to remain, its people must be virtuous.  That is a big responsibility!
With the goal of creating and preserving a virtuous society, our founders laid out fundamental principles.  Our natural rights were given to us by God.  Government is instituted by men to protect those rights.  With our rights preserved, our values can flourish.
Those values have led to the traditions, vibrancy, and endurance of American culture.
We all know that our country is one of religious freedom.  Each of us can practice any religion we choose or none at all.  The establishment clause of our constitution prohibits an official state religion.
However, our nation has increasingly rejected our foundational beliefs in natural rights and moral absolutism – that there is universal right and wrong that does not change.  Without these beliefs, law and order and even good and evil are subjective.  Not only can these definitions change from generation to generation, but conflicting value systems will clash violently in the present.
Unfortunately, the post-modern world in which we live seeks not only to undermine religious freedom but moral absolutism itself.  These attacks are no longer limited to the salons of liberal coastal enclaves.  They are now taking place in the halls of Congress.
I'm also troubled by the weakening of an American quality that has served to keep our large and diverse nation together—our sense of community.
Communities are not made up of thousands of Twitter followers or Facebook friends.  They are forged through the personal interactions all humans need.  They are forged at neighborhood parties, Little League practices, Friday night football games, and places of worship.
Unfortunately, in recent decades, our sense of community has been lost, and the consequences have been swift and severe.  Technologies initially projected to bring us together have led to a growing epidemic of crushing isolation.  Mental health issues have skyrocketed.
The result has been a fundamental breakdown of American society.  To reverse the trend, we must return to the values and sense of community that made America strong.
These traditional American values are Alabama values.  They have guided me as a son, brother, father, and now grandfather.  They are the values that guide me in Washington.
I will not remain silent while those who cherish these values are attacked and blamed for problems caused by the rejection of what made us great.  American values – and our rights – must be defended.
Print this piece
Opinion | COVID-19 has changed our state's industry and workforce landscape, our goal remains the same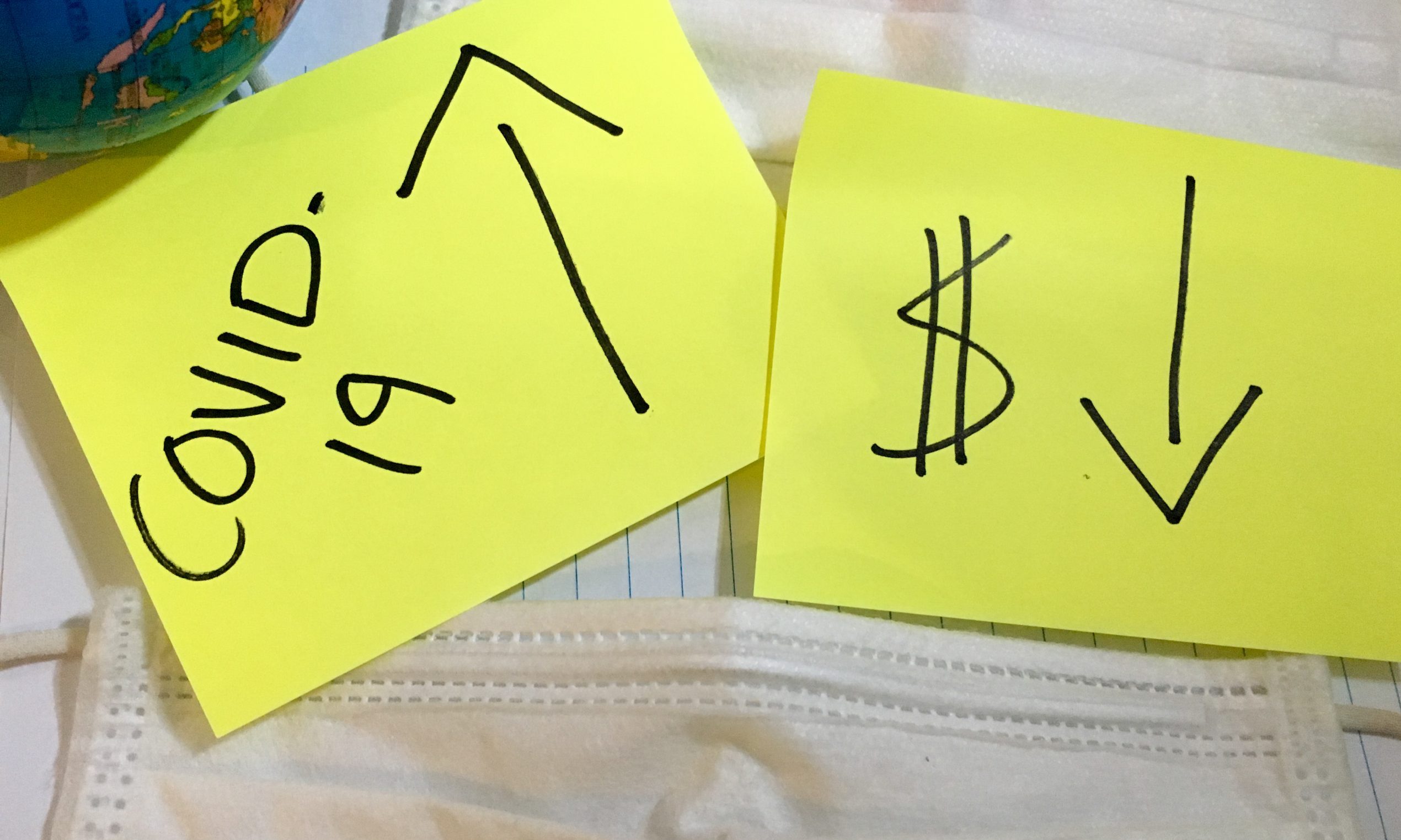 The human toll of COVID-19 is unprecedented in Alabama, and businesses of all sizes have taken a shellacking due to the pandemic. As such, our tactical focus for workforce development has transitioned from filling positions in the tight labor market we enjoyed in February to pandemic response, incumbent worker training and dislocated worker training today. The future of work has accelerated ten years in three months.
The Alabama Workforce Council (AWC) is working with the Ivey Administration and partners across the state to share best practices, key facts and resources for employers, employees and those who have been recently unemployed.
While the immediate focus of our efforts has transitioned to workforce recovery and response efforts to COVID-19 through our work with informational webinars, workforce recovery surveys, and resources for businesses (all available online), the AWC and AlabamaWorks remain steadfastly committed to the Governor's attainment goal of adding 500,000 highly-skilled workers to Alabama's economy by 2025. Notably, in these uncertain times, this goal has not changed.
Creating a highly-skilled workforce and resilient economy, even one that will be recovering for the foreseeable future, is necessary for Alabama's economic vitality. For those who have become unemployed or underemployed due to COVID-19, reskilling or upskilling now can lead to sustainable in-demand career pathways that produce measurable benefits in the future.
Success Plus, the formal name for the Governor's postsecondary education attainment goal, outlines the need to add an additional 500,000 Alabamians prepared for in-demand, high-wage careers to the workforce by obtaining credentials, certificates or degrees in addition to a high school diploma by 2025. Moremust be done to create stackable pathways that allow individuals to earn credentials through career-specific education and shorter-term programs that prepare them for immediate employment and future advancement.
To this end, Alabama has established a quality-assurance process for credentials through the Alabama Committee on Credentialing and Career Pathways (ACCCP). The ACCCP is tasked with identifying in-demand occupations in Alabama, developing competency models and career pathways for each of the in-demand occupations, and identifying related credentials of value associated with each of the in-demand occupations.
Additionally, on June 8the Alabama Workforce Council will launch the Governor's Survey of Employer Competencies,which will survey employers in each sector and region of the state to assist the ACCCP with identifying these in-demand occupations as well as the related competencies and credentials of value aligned to those occupations.
The survey will be conducted between June 8 and June 15, 2020 and, going forward, the survey will be conducted annually to assist the ACCCP's 16 Technical Advisory Committees (TACs) with their work oflinking credentials of value to one or more specific competencies needed for a job. Ultimately, this will allow employers to create competency-based job descriptions that list the specific skills required for a job, rather than using associate or bachelor's degrees as placeholders. Therefore, it is vital that employers of all sizes, and from each industry sector, provide responses to the survey. The TACs will receive the results of the Governor's Survey of Employer Competencies at the June 17, 2020 ACCCP meeting.
It is clear that much work remains to be done. COVID-19 adds challenges to our ultimate goal, but the Alabama Workforce Council and AlabamaWorks knows that – regardless of the pandemic – clearly identifying in-demand jobs, with their related skills, and facilitating more opportunities for high-skill, high-wage careers is now more important than ever.
To learn more about the Alabama Workforce Council's response to COVID-19 and to learn more about Governor Ivey's vision for creating 500,000 highly skilled workers by 2025, visit www.alabamaworks.com.

Tim McCartney, formerly of McCartney Construction in Gadsden, is the chairman of the Alabama Workforce Council.
Print this piece