Opinion | To end violence, return to American values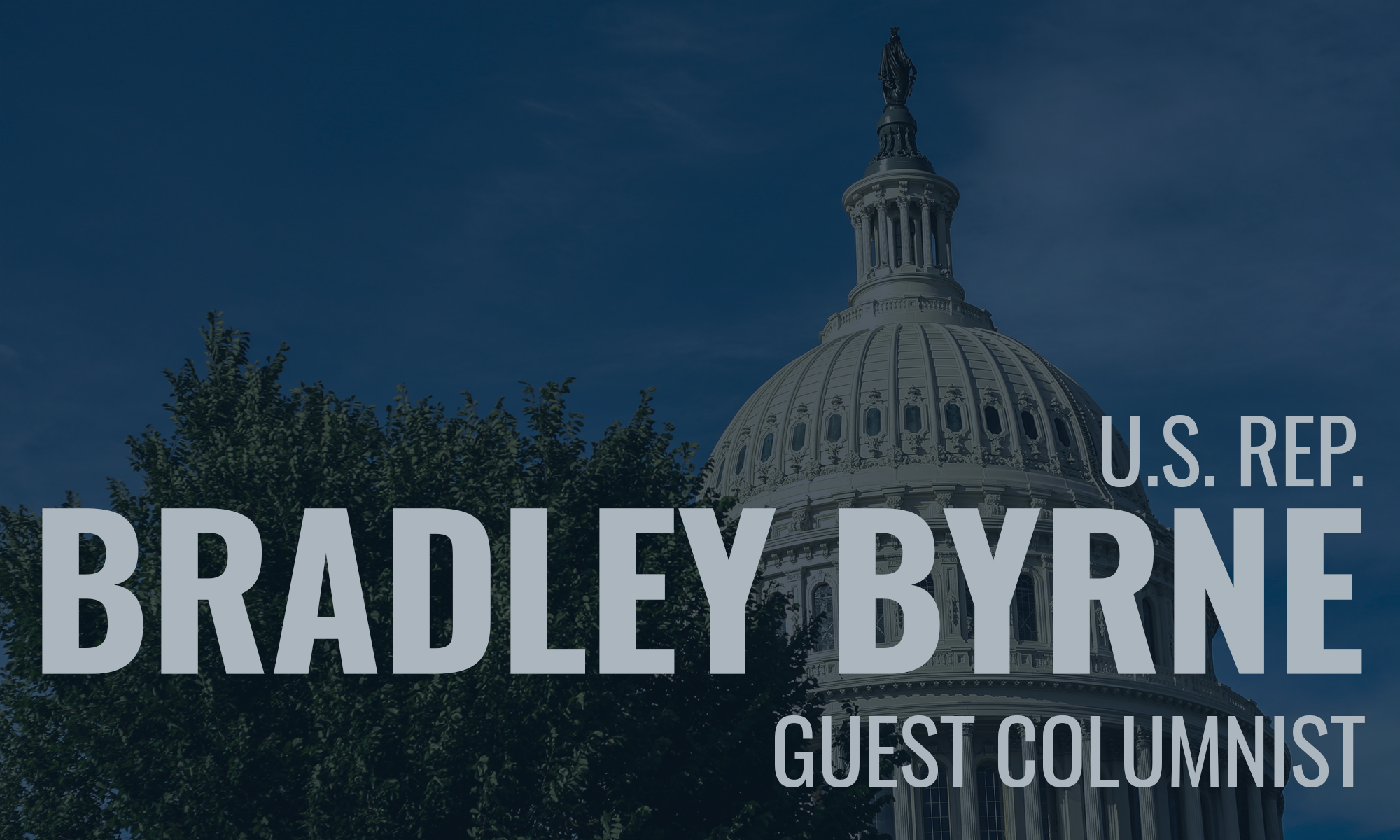 The recent violence in our country – and the passionate debates it has sparked – have led me to reflect on the emotional state of our country and the battle being waged between good and evil.
I thought back to comments I gave earlier this year at a naturalization ceremony.  These new citizens were gifted with the opportunity to forge for themselves a new American identity, complete with all its blessings, possibilities, and responsibilities.
That morning at the U.S.S. Alabama Battleship Memorial Park, I spoke of the American belief in self-government, that 'we the people' can govern ourselves.  To successfully execute such a radical (at the time) idea, we had to found our nation on some basic values.  From our adherence and loyalty to those values, our American character was created.
I quoted the words of the nineteenth century French observer of early America, Alexis De Tocqueville, written several decades after our nation's founding.  He said "America is great because she is good.  If America ceases to be good, America will cease to be great."
De Tocqueville knew that democracy, in many ways, is a burden upon its people.  They cannot rely on the direction of an autocrat.  In a democracy, more so than other systems of government, the nature of its people is reflected in their government.  De Tocqueville knew that for a representative democracy like ours to remain, its people must be virtuous.  That is a big responsibility!
With the goal of creating and preserving a virtuous society, our founders laid out fundamental principles.  Our natural rights were given to us by God.  Government is instituted by men to protect those rights.  With our rights preserved, our values can flourish.
Those values have led to the traditions, vibrancy, and endurance of American culture.
We all know that our country is one of religious freedom.  Each of us can practice any religion we choose or none at all.  The establishment clause of our constitution prohibits an official state religion.
However, our nation has increasingly rejected our foundational beliefs in natural rights and moral absolutism – that there is universal right and wrong that does not change.  Without these beliefs, law and order and even good and evil are subjective.  Not only can these definitions change from generation to generation, but conflicting value systems will clash violently in the present.
Unfortunately, the post-modern world in which we live seeks not only to undermine religious freedom but moral absolutism itself.  These attacks are no longer limited to the salons of liberal coastal enclaves.  They are now taking place in the halls of Congress.
I'm also troubled by the weakening of an American quality that has served to keep our large and diverse nation together—our sense of community.
Communities are not made up of thousands of Twitter followers or Facebook friends.  They are forged through the personal interactions all humans need.  They are forged at neighborhood parties, Little League practices, Friday night football games, and places of worship.
Unfortunately, in recent decades, our sense of community has been lost, and the consequences have been swift and severe.  Technologies initially projected to bring us together have led to a growing epidemic of crushing isolation.  Mental health issues have skyrocketed.
The result has been a fundamental breakdown of American society.  To reverse the trend, we must return to the values and sense of community that made America strong.
These traditional American values are Alabama values.  They have guided me as a son, brother, father, and now grandfather.  They are the values that guide me in Washington.
I will not remain silent while those who cherish these values are attacked and blamed for problems caused by the rejection of what made us great.  American values – and our rights – must be defended.
Print this piece
Opinion | Every school should have a mental health counselor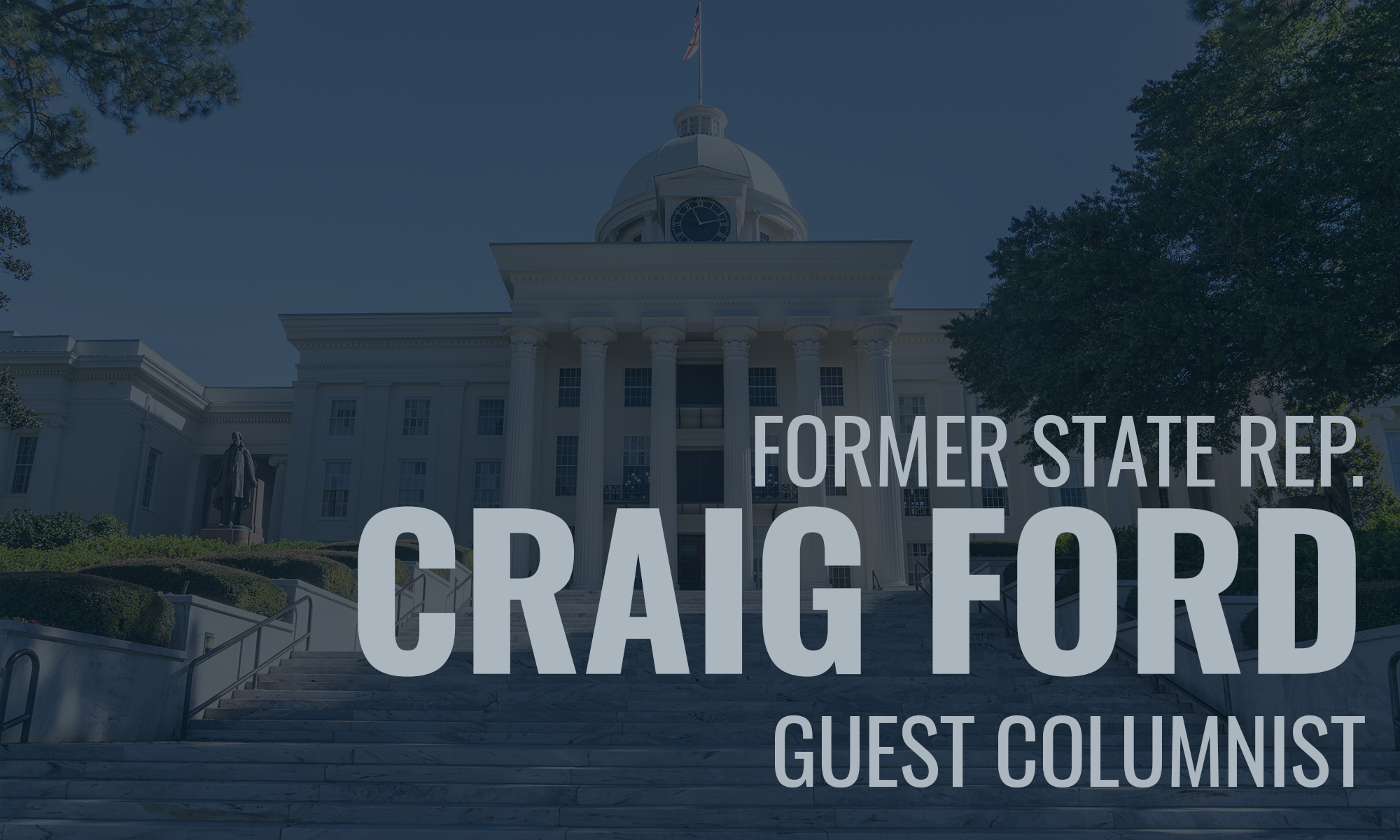 In her State of the State Address, Gov. Ivey said that mental health would be a priority for both education and our prison system. Then she set a goal of having a mental health counselor in every school system.
While I applaud the governor for recognizing the challenges our schools are facing when it comes to students' mental health, the reality is we need a mental health counselor in every school, not just one for each school system.
Our schools are staffed by excellent school nurses and guidance counselors who do an outstanding job trying to help these students with mental health needs. But mental health care is not their responsibility, nor is it what they are trained for.
And the mental health needs in our schools are much more prominent than you might think. It isn't just dealing with kids who have ADHD or a learning disability. There are kids dealing with problems at home, like parents who are going through a divorce or even parents who have a drug addiction.
There's a lot that happens in a child's life between when they get picked up from school at the end of the day and when they get dropped off at school again the next day. And while our teachers, school nurses and guidance counselors do everything they can for these kids, what these kids really need is a mental health counselor.
Setting a goal of having one counselor in every school system is certainly better than nothing. I guess you could say it is a more easily achievable goal. But our state leaders weren't elected to do the things that are easy. Our leaders were elected to do the things that are hard.
And the truth is if we don't invest in our children with these needs today, then for many of them we will be investing in their imprisonment in the future. In fact, that's how we got into this prison crisis in the first place.
I have said many times before that we should be building super schools, not super prisons. It is always better to keep a child from ending up in prison in the first place, and if we make the right kinds of investments in education then we won't need these new super prisons that Gov. Ivey and Gov. Bentley before her have been fighting for.
The main reason we have overcrowding in our prisons is because we never did anything to change the path these people were on before they grew up and became criminals.
Building super prisons instead of super schools is like treating the symptom rather than treating the disease.
We should be focusing more on getting kids on the right path before it's too late. As the old saying goes, "an ounce of prevention is worth a pound of cure."
And the first way we can prevent kids from turning to a life of crime is to recognize and treat their mental health needs while they are still young and have a chance at a normal life.
But only having one counselor to treat an entire school system is simply not enough to do the job right.
Of course, not every kid with mental health needs is on the path to prison. Many, if not most, are simply dealing with difficult or traumatic events at home that take place outside of school hours.
But those events affect what happens the next day in the classroom. These kids tend to have a difficult time concentrating, and often become disobedient and disrespectful. These things, in turn, make it hard for them to be successful in school and, ultimately, in life.
Like so many other issues, we all agree on what the problem is but getting to agreement on the solution is another matter. In this case, though, Gov. Ivey and state lawmakers seem to understand what is needed to fix the problem. They just don't seem to be aggressive enough in their willingness to address it.
Having a mental health counselor in every school system is a step in the right direction and an improvement over our current situation. But let's not set the bar so low. Our children deserve better than that. We don't just need a mental health counselor in every school system; we need one in every single school.
Craig Ford is the owner of Hodges-Ford Insurance and the Gadsden Messenger. He represented Gadsden and Etowah County in the Alabama House of Representatives for 18 years.
Print this piece