Alabama Republican introduces resolution in favor of expelling Rep. Ilhan Omar from Congress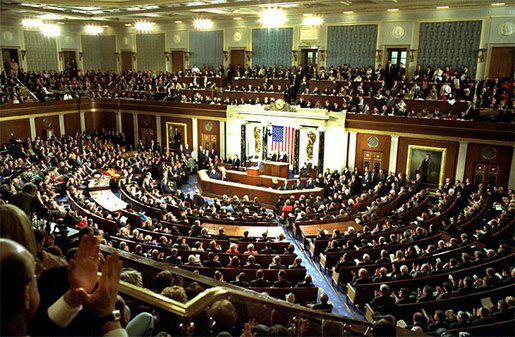 Monday State Rep. Tommy Hanes, R-Bryant, announced plans to introduce a resolution at Saturday's Alabama Republican Party State Executive Committee meeting calling for the expulsion of controversial Congresswoman Ilhan Omar, D-Minnesota, for what he calls her "anti-American" sentiments.
The resolution takes issue with Omar for her language regarding U.S. war veterans, the 9/11 terror attacks, her comments regarding ISIS and positions she has taken on Israel.
"I, along with most Alabamians. are tired of Rep. Omar's anti-American sentiments. I'm calling upon the Alabama delegation in Washington to start proceedings to expel her from her seat in the House of Representatives."
"I believe she has broken her oath of office with her anti-American sentiments," Hanes continued. "Any member of congress that chooses to break their oath to defend the U.S. constitution should be removed from office."
The proposed resolution reads in part, "Rep. Omar has engaged in rhetoric that explicitly runs counter to American values and patriotism by falsely accusing U.S. armed forces of committing war crimes while on mission to liberate her home country of Somalia."
Omar erroneously stated on Twitter in 2017 that thousands of Somalis were killed by American forces in what she called the worst attack in Somali history.
Earlier this month, the Young Republicans of Northeast Alabama unanimously passed a resolution condemning Omar.
YRNEA Chairman Dylan Smith authored the resolution.
"We felt as if it was time to take a stand against this unabashed radicalism. Her animosity toward our nation and hatred of American identity uniquely disqualifies her from serving as a U.S. Representative."
Hanes' resolution concludes by stating "the Alabama Republican Party urges its elected congressional delegation to proceed with the expulsion process in accordance to Article 1, Section 5 of the U.S. Constitution to expel Rep. Ilhan Omar from the United States House of Representatives."
"The United States is a nation that welcomes those who wish to assimilate to our freedom loving culture," Smith added. "Rep. Omar is an ungrateful Socialist ideologue who is ashamed of the country she represents. I am proud of Rep. Hanes for his courageous leadership in this effort."
The 550 members of the Alabama Republican Party State Executive Committee will consider the resolution, as well as other business, when they meet on Saturday for their annual summer meeting.
Omar and fellow Muslim Congresswoman Rashida Talib, D-Michigan, recently were banned by the nation of Israel for their activities in promoting a boycott against the Jewish state.
Omar is from Somalia but has become a naturalized U.S. citizen. She has angered many, even in her own party, for what they believe to be "anti-Semitic statements."
The resolution states that: "WHEREAS, Rep. Omar dismissed the 9/11 terror attacks waged by radical Islam on the World Trade Center by stating "some people did something."
"WHEREAS, Rep. Omar sympathized with a convicted terrorist and member of the Islamic State of Iraq and Syria by advocating a U.S. District Judge for sentencing leniency," the resolution added. "WHEREAS, Rep. Omar has a disturbing record of using anti-Semitic language that includes alleging Jewish money is used to buy American influence regarding its policy toward Israel; Rep. Omar is also a supporter of the anti-Israel Boycott, Divestment, and Sanctions campaign."
Both Hanes and Smith are Jackson County Republican Party Executive Committee Members.
If passed, the resolution would likely not lead to Omar's expulsion as it is not binding on members of Congress, and the Democratic Party controls the House of Representatives.
Sens. Doug Jones, Cory Gardner introduce the American Dream Down Payment Act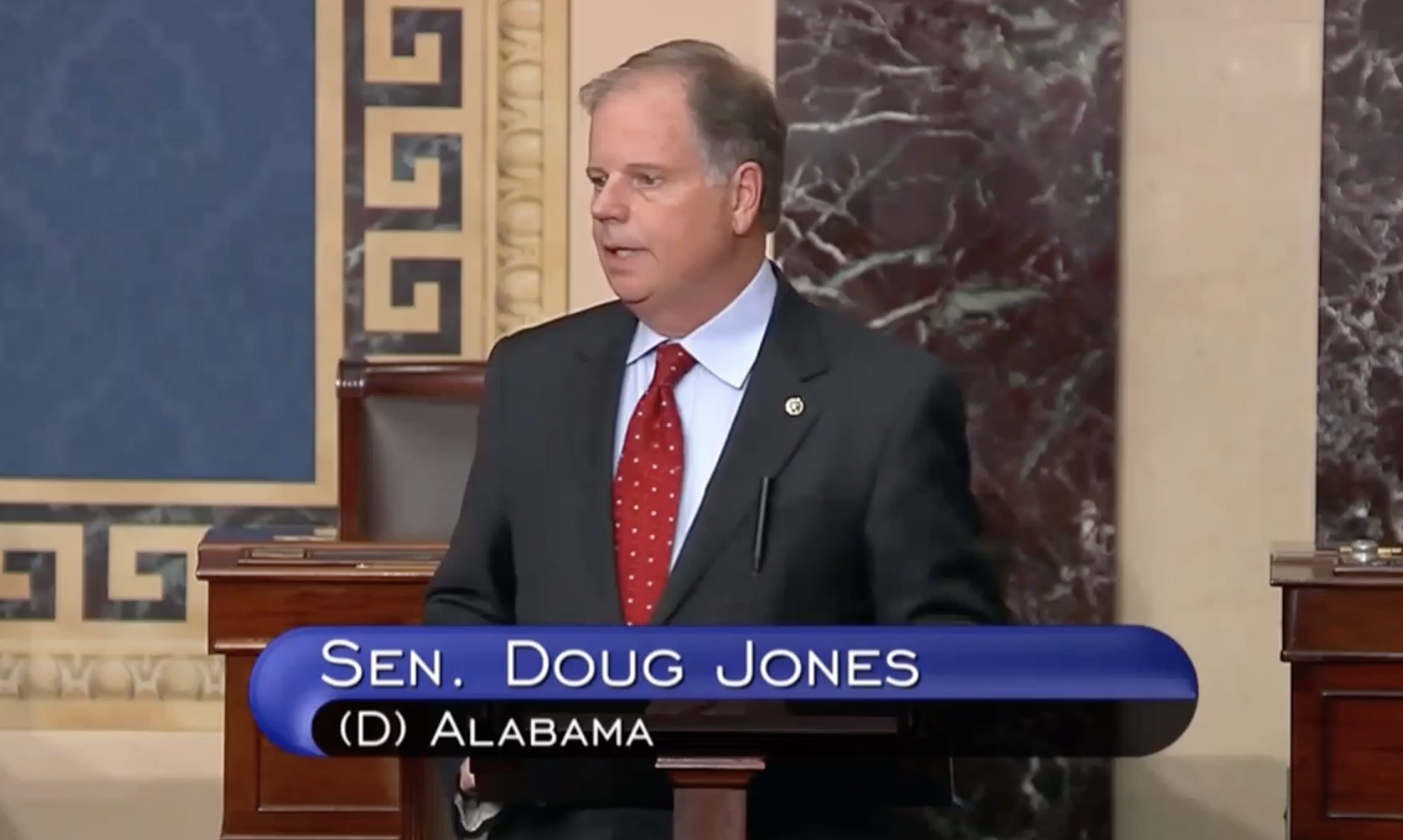 Democratic Alabama Sen. Doug Jones and Republican Colorado Sen. Cory Gardner have introduced the American Dream Down Payment Act of 2020, a bipartisan piece of legislation that would help prospective homeowners save for a traditional 20 percent down payment by creating special tax-advantaged savings accounts for eligible housing costs.
"As the coronavirus pandemic continues to devastate our nation's economy, it is getting even harder for many folks in Alabama and across the country to put money away in savings and to work toward the American dream of owning a home," Jones said. "Down payments are the biggest barrier to homeownership for first-time homebuyers, especially among low-income and minority Americans, and make it harder to build generational wealth that is often tied to home-ownership. Our legislation would provide a new path to help make the dream of buying a home a reality by making it easier to save money for down payments and other housing-related costs."
"A down payment on a home can be a significant barrier to becoming a homeowner," Gardner said. "Inspired by the popular 529 education savings accounts, this bipartisan bill will make it easier for people to save for a down payment, which will aid both our unique housing challenges in Colorado and our economic recovery from the COVID-19 pandemic. I'm proud to work with Senators Jones and Brown to help more families achieve the American Dream and own a home."
These accounts would be similar to the popular 529 Plan accounts that encourage people to save pre-tax money to pay for future education expenses. Sen. Sherrod Brown, D-Ohio, is the ranking member of the Senate Banking and Housing Committee and an original co-sponsor of the legislation.
The sponsors cite a recent survey by the Urban Institute that found that more than two-thirds of renters view down payments as a barrier to owning a home. As rents and student loan debt rise, it can be harder for prospective homeowners to save for a down payment, especially if they are a first-time homebuyer or aren't able to receive help from family members.
"Borrowers of color have been locked out of affordable homeownership for decades," Brown said. "The gap in Black and white homeownership rates remain as large now as it was before the Fair Housing Act was signed into law. These troubling and persistent inequities in homeownership rates have prevented generations of Black and brown families from obtaining the American dream of owning a home. The American Dream Down Payment Act is a new tool to help make homeownership a reality."
Even though the nationwide homeownership rate is relatively stable, there are significant disparities in homeownership by age, race and ethnicity. The Black homeownership rate, which peaked just prior to the Great Recession, has fallen to a 50-year low in 2016, at just 41.7 percent. That remains nearly 30 points below the white homeownership rate. This is before the recent COVID-19 economic panic. Millennials are less likely to own a home by age 34 than their parents or grandparents were. If these trends continue, a growing number of Americans will be locked out of homeownership.
"The introduction of the American Dream Down Payment Act offers Black American families and individuals the opportunity to build legacy wealth through homeownership," Brown added. "The ability to accumulate tax-free savings funds breaks down/eliminates one of the most prominent barriers to achieving homeownership, the down payment. This Act serves as a tangible springboard to increase Black homeownership and real wealth-building prospects which the National Association of Real Estate Brokers (NAREB) includes in the meaning of its time-honored slogan, Democracy in Housing," said Donnell Williams, National President, National Association of Real Estate Brokers."
The American Dream Down Payment Act would let states establish American Dream Down Payment Accounts, which they would manage in the same way they manage 529 Plan accounts today. It would also allow prospective homeowners to save up as much as 20 percent of today's housing cost, indexed for inflation, to use for an eligible down payment and other housing costs. It would facilitate long-term savings for a down payment and allow contributions from family and friends and allow homebuyers using their American Dream Down Payment Account savings and earnings to use those funds tax-free at withdrawal for eligible expenses.
To protect American Dream Down Payment Account holders, the Securities and Exchange Commission would be required to set standards for the investments of eligible accounts and allowable fees.
This legislation is supported by the National Association of Realtors, Habitat for Humanity and the National Association of Real Estate Brokers.
Jones is a member of the Senate Banking and Housing Committee. Both Jones and Gardner face tough re-election battles this year.