Baldwin County Democrats oppose Mobile River toll bridge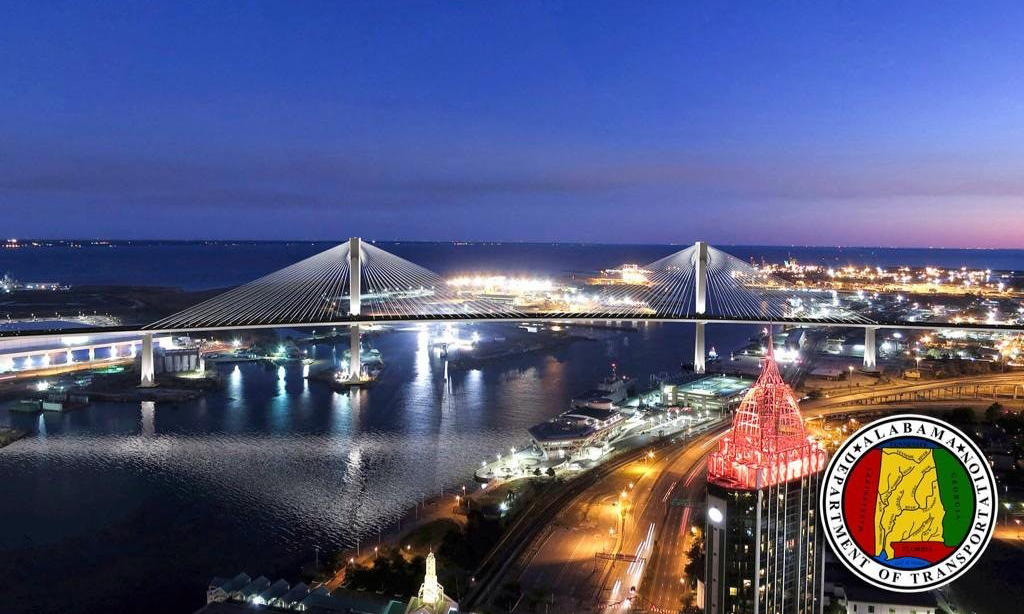 The Baldwin County Democratic Party released a statement Wednesday announcing that they are opposed to the proposed tolls on the I-10 bridge and Bayway. The Baldwin County Democratic Party said the tolls are an unjust tax on the working people of Southwest Alabama.
The group said in a statement:
"The Baldwin County Democratic Party is opposed to the current proposal by ALDOT of a $6.00 one-way toll for a new I-10 bridge and Bayway," the Baldwin County Democrats stated. "The toll cost is an unjust tax on the working people and small business owners on both sides of Mobile Bay who commute daily to earn a living. Even with the proposed frequent user discount, this toll will have a severe, negative impact on household budgets and will hurt small businesses trying to compete with larger industry peers. While we understand the significant need to improve our infrastructure, we believe the cost outweighs the benefits for Baldwin County residents."
The growing opposition to the Alabama Department of Transportation plan to replace the Mobile Bayway and build a massive bridge over the Mobile River has united people from across the political, economic and racial lines like nothing in recent memory. The Baldwin County Democratic Party and Tea Party both actively oppose the toll bridge plan and cite similar concerns.
"This toll is ridiculous and is a slap in the face of the working families of South Alabama especially after the passage on the gas tax that is supposed to be used for roads and bridges," said State Rep. Napoleon Bracy, D-Prichard, in a statement.
"I'll continue calling for ALDOT to look at alternative funding for the bridge that does not include a toll on locals and urge Democrats to resume infrastructure talks with President Trump," said State Rep. Chris Pringle, R-Mobile, on social media.
"I didn't trust the administration to do the right thing and I didn't want to give them a blank check to make the toll whatever price they wanted," Bracy said. "ALDOT told us that the toll would be on the on the lower end between $3-$6 and the monthly pass would be between $30 to $40 however, this week they announced $6 one way and $90 monthly. Before ALDOT's announcement the Mobile County Legislative Delegation sent a letter to the Governor asking her not to put this unfair burden on our citizens. This was also snubbed by the administration."
Both Bracy and Pringle signed the letter from all the local legislators urging the governor not to push forward with the toll plan.
Now, 52,657 citizens have joined a Facebook group managed by State Auditor Jim Zeigler (R) opposing the toll bridge plan.
The ALDOT plan will cost an estimated $2.1 billion and take over five years to complete. Motorists will be paying the tolls for the next 55 years for use of both the new bridge and for the existing Wallace Tunnels. Frequent uses of the toll bridge can get a prepaid $90 a month pass for unlimited use. The Bankhead Tunnel, the Causeway by the battleship and the Cochrane-Africatown Bridge will remain free for motorists unable or unwilling to pay the $6 one way toll.
Alabama Gov. Kay Ivey insists that the costly I-10 upgrade is necessary to reduce traffic congestion and that the entire state will benefit from the increased trade coming from the Port of Mobile as part of a plan to dredge the shipping channel through Mobile Bay to the Port of Mobile. The widening and deepening of the shipping channel will allow the Port to accommodate larger container ships as well as more traffic. The additional oceangoing traffic in and out of the port will lead to more motor freight moving overland in and out of the port city. While much of that traffic will be moved by rail, a considerable portion will be moved by truck.
Gov. Ivey has expressed concerns that it the state does not build this bridge now then no bridge will ever be built, an outcome which she says is "unacceptable."
Gov. Ivey has called for a meeting of the nine-member Toll Bridge and Road Authority on October 7 in Montgomery. Lt. Gov. Will Ainsworth who sits on the board has already announced his intent to vote no on the toll plan, while Senate Pro Tem Del Marsh, R-Anniston, has said the toll plan is "unfair" to the residents of Baldwin and Mobile Counties.
Brooks to vote no on Democratic infrastructure bill
Congressman Mo Brooks, R-Alabama, said he will vote no this week on a Democratic infrastructure bill in the House, which he said was "socialism" cloaked in an infrastructure bill.
"Nancy Pelosi & her Socialist comrades are hellbent on destroying America," Brooks claimed. "They won't stop spending until America is bankrupt. They covet economic disaster so they can rebuild a Socialist America under the guise of providing economic relief. In this instance, Socialism comes cloaked as an infrastructure bill."
Brooks cited as examples of excessive spending $29.3 billion in grants and subsidies to Amtrak's intercity passenger rail service, $500 million a year to pay ports to replace their cargo handling equipment, hundreds of billions for public housing and "shifting funding from roads, streets, bridges and highways badly needed by red states like Alabama to subsidies of blue state inner-city mass transit programs."
HR2, the Invest in America Act, is sponsored by Congressman Peter DeFazio of Oregon.
"The Socialists' latest attempt to bankrupt America is a 2,300+ page bill, drafted behind closed doors by a select few, introduced just last week, that increases America's debt and deficits by $1.5 trillion!" Brooks claimed. "That's $1.5 trillion America doesn't have, has to borrow to get, and cannot afford to pay back. America's national debt blew through $23 trillion in November, $24 trillion in April, $25 trillion in May, and $26 trillion in June."
"In April, the Congressional Budget Office ("CBO") estimated a fiscal year 2020 $3.7 trillion deficit — without including this $1.5 trillion monstrosity," Brooks said. "Both the CBO and America's Comptroller General Gene Dodaro regularly describe America's financial state as 'unsustainable,' accounting language for insolvency and bankruptcy."
"Incredible as it may seem, even without this $1.5 trillion monstrosity, the federal government is on a course to spend roughly $50,000 per American household this year!" Brooks said. "Of course, that spending must first be taken from taxpayers in the form of higher taxes or greater debt. History proves you can't spend and borrow your way to prosperity. America is no exception."
"Socialist Democrats call HR2 an infrastructure bill," Brooks said. "The fact is, the bill contains more that would impede infrastructure projects than spur them. The bill is chock-full of new top-down, one size fits all Washington mandates and bureaucratic hurdles."
Both President Donald Trump and congressional Democrats have been urging Congress to pass an infrastructure bill, but the two sides have been unable to agree on just what should be in the infrastructure bill. Republicans like Brooks have expressed concerns over growing the national debt on an infrastructure building spree paid for with growing budget deficits.
Brooks is serving in his fifth term representing Alabama's 5th Congressional District.