Baldwin County Democrats oppose Mobile River toll bridge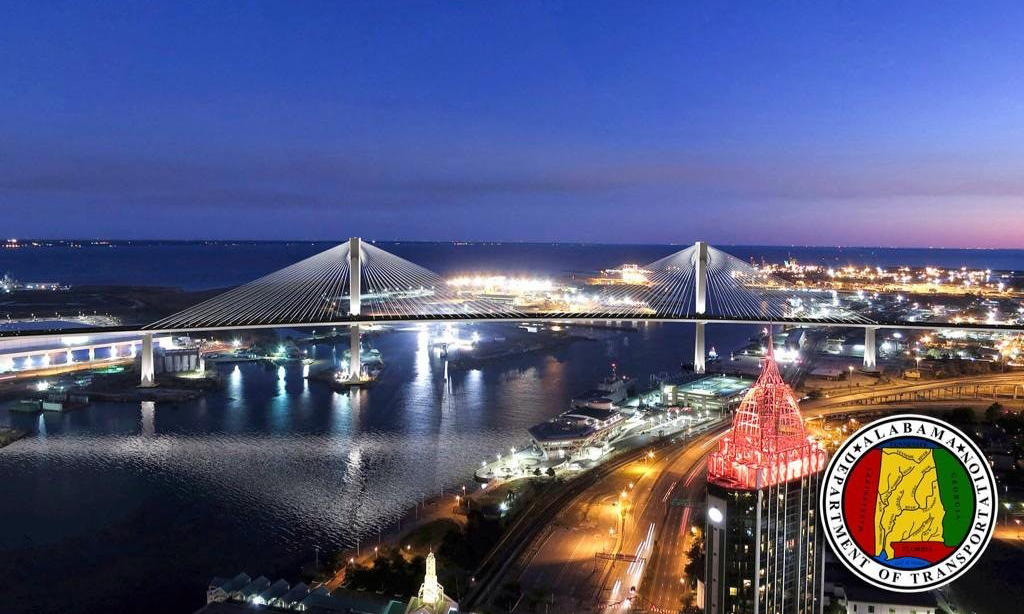 The Baldwin County Democratic Party released a statement Wednesday announcing that they are opposed to the proposed tolls on the I-10 bridge and Bayway. The Baldwin County Democratic Party said the tolls are an unjust tax on the working people of Southwest Alabama.
The group said in a statement:
"The Baldwin County Democratic Party is opposed to the current proposal by ALDOT of a $6.00 one-way toll for a new I-10 bridge and Bayway," the Baldwin County Democrats stated. "The toll cost is an unjust tax on the working people and small business owners on both sides of Mobile Bay who commute daily to earn a living. Even with the proposed frequent user discount, this toll will have a severe, negative impact on household budgets and will hurt small businesses trying to compete with larger industry peers. While we understand the significant need to improve our infrastructure, we believe the cost outweighs the benefits for Baldwin County residents."
The growing opposition to the Alabama Department of Transportation plan to replace the Mobile Bayway and build a massive bridge over the Mobile River has united people from across the political, economic and racial lines like nothing in recent memory. The Baldwin County Democratic Party and Tea Party both actively oppose the toll bridge plan and cite similar concerns.
"This toll is ridiculous and is a slap in the face of the working families of South Alabama especially after the passage on the gas tax that is supposed to be used for roads and bridges," said State Rep. Napoleon Bracy, D-Prichard, in a statement.
"I'll continue calling for ALDOT to look at alternative funding for the bridge that does not include a toll on locals and urge Democrats to resume infrastructure talks with President Trump," said State Rep. Chris Pringle, R-Mobile, on social media.
"I didn't trust the administration to do the right thing and I didn't want to give them a blank check to make the toll whatever price they wanted," Bracy said. "ALDOT told us that the toll would be on the on the lower end between $3-$6 and the monthly pass would be between $30 to $40 however, this week they announced $6 one way and $90 monthly. Before ALDOT's announcement the Mobile County Legislative Delegation sent a letter to the Governor asking her not to put this unfair burden on our citizens. This was also snubbed by the administration."
Both Bracy and Pringle signed the letter from all the local legislators urging the governor not to push forward with the toll plan.
Now, 52,657 citizens have joined a Facebook group managed by State Auditor Jim Zeigler (R) opposing the toll bridge plan.
The ALDOT plan will cost an estimated $2.1 billion and take over five years to complete. Motorists will be paying the tolls for the next 55 years for use of both the new bridge and for the existing Wallace Tunnels. Frequent uses of the toll bridge can get a prepaid $90 a month pass for unlimited use. The Bankhead Tunnel, the Causeway by the battleship and the Cochrane-Africatown Bridge will remain free for motorists unable or unwilling to pay the $6 one way toll.
Alabama Gov. Kay Ivey insists that the costly I-10 upgrade is necessary to reduce traffic congestion and that the entire state will benefit from the increased trade coming from the Port of Mobile as part of a plan to dredge the shipping channel through Mobile Bay to the Port of Mobile. The widening and deepening of the shipping channel will allow the Port to accommodate larger container ships as well as more traffic. The additional oceangoing traffic in and out of the port will lead to more motor freight moving overland in and out of the port city. While much of that traffic will be moved by rail, a considerable portion will be moved by truck.
Gov. Ivey has expressed concerns that it the state does not build this bridge now then no bridge will ever be built, an outcome which she says is "unacceptable."
Gov. Ivey has called for a meeting of the nine-member Toll Bridge and Road Authority on October 7 in Montgomery. Lt. Gov. Will Ainsworth who sits on the board has already announced his intent to vote no on the toll plan, while Senate Pro Tem Del Marsh, R-Anniston, has said the toll plan is "unfair" to the residents of Baldwin and Mobile Counties.
Print this piece
Alabama may need 2,500 more ventilators. It's having to compete to get them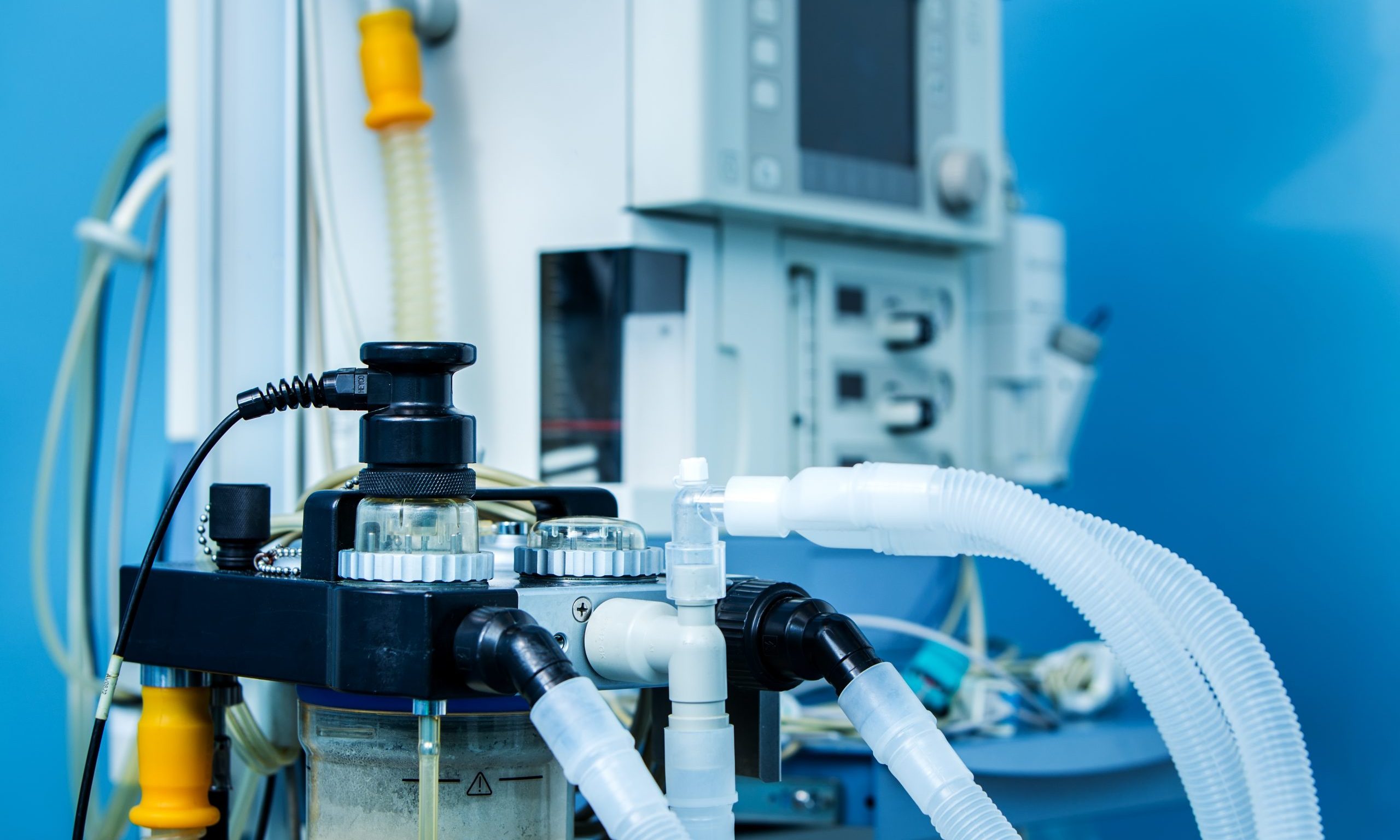 Alabama may need 2,000 more ventilators than it has, and it's being forced to compete with other states to get them on the private market.
State Health Officer Dr. Scott Harris said Friday that the Alabama Department of Public Health is attempting to source its own ventilators as a number of hospitals in the state are already struggling and asking for more.
The state requested 500 ventilators from the federal government through the Department of Health and Human Services and the national strategic stockpile. It asked for 200 of them to be delivered urgently.
"HHS has indicated that they're not going to fulfill that anytime soon because they're still taking care of places like New York City," Harris said in an interview with APR.
When Alabama nears an expected surge — say 72 hours before hospitals are expected to be overwhelmed with patients requiring life support — they may be able to make the extra ventilators available.
So Alabama, like a number of states, is being forced to try to source ventilators on its own through the private market, where hundreds of hospitals, all the other states and other countries are trying to do the same.
Harris said he signed a purchase order Thursday for 250 more ventilators.
"We're waiting to see, and then there are others that we're waiting to hear from," Harris told APR. "We're doing our best to try to source these in any way that we can."
"We're attempting to source those ourselves, but as you know, all the states are looking to source their own and in some measure competing with each other," he said a press conference Friday evening when Gov. Kay Ivey announced a shelter in place order.
Alabama Sen. Doug Jones said Thursday that Alabama will likely make additional requests, but there are only 10,000 ventilators in the national stockpile and in the U.S. Department of Defense surplus. And with every other state in the country also requesting these supplies, the federal government has said that states should not rely on the national stockpile to bolster their ventilator capacity.
By Friday, nearly 1,500 people were confirmed positive with the virus. At least 38 have died. Dire models from the Institute for Health Metrics and Evaluation at the University of Washington — models that influenced the state's decision to issue a stay-at-home order — project that by mid-April, Alabama could have a massive shortage of ventilators and hospital beds.
"The timeline I think makes sense and the time when we're expected to have a surge is the part that was most useful to us," Harris said. "We've been trying very hard to get an order in place with regards to this surge that we expect to happen."
The model estimates that Alabama could have a shortage of 20,000 hospital beds, 3,900 intensive care beds and more than 2,000 ventilators.
At least 3,500 ventilators would be needed at the peak of the COVID-19 outbreak in mid-April, according to the IHME model. Last month, Alabama Hospital Association President Donald Williamson said the state has a surge capacity of about 800.
The same model projects that about 5,500 people could die from COVID-19 in Alabama by August. However, the model is live and is regularly adjusted. Earlier this week, it suggested that 7,000 people could die by August.
Harris said the state, over the past couple of weeks, has added a few hundred additional ventilators to its capacity by converting anesthesia machines and veterinary ventilators for use on those infected with the coronavirus.
"Yet, even with adding all of those ventilators, going up by a few hundred units, which means to tell you that we're still using around the same percent of all of our ventilators even though the number [of ventilators] is going up," Harris said. "So we know that there are more patients on ventilators."
The state health officer said some hospitals in the state are already struggling but others are cooperating to share resources.
"They are really working hard to make sure that they have what they need, and we're trying very hard, along with the governor's office, to make sure that Alabama has enough inventory," Harris said.
Print this piece