Boeing's Minuteman III ICBM's near 50 years in service
For nearly 50 years, men and women have worked in underground bunkers, watching over the missiles that have acted as a deterrent to attacks on the U.S. since the time before there was an Internet, before cell phones or fax machines. 
The Minuteman intercontinental ballistic missile system began its watch in 1962 and is still today at the ready, if called upon, to deliver nuclear warheads toward hostile targets thousands of miles away. 
Retired Air Force officer Don Adams now works as a systems engineer for Boeing in Huntsville, but before that spent a career commanding and then maintaining the Minuteman III system, the last iteration of the country's land-based ICBMs. 
"Most people get into missiles and it's not something that they want to do," Adams said, but he enjoyed his work. 
During his 27-year career in the Air Force Adams worked as a missile crew member, an instructor of missile operations and in missile maintenance as chief of ICBM maintenance at the Barksdale Air Force Base in Louisiana, and finally as maintenance group manager at the Francis E. Warren Air Force Base in Wyoming. 
"Everything I touched in Minuteman had Boeing's name on it," Adams said, so he was happy to go to work for the company that made the missiles he looked after all those years. 
The Minuteman system, now capable of delivering a warhead to targets as far as about 8,083 miles away at 15,000 miles an hour, was first put on strategic alert on Oct. 26, 1962, when the U.S. learned that Russia had placed nuclear missiles on Cuba. 
The Alpha-06 launch facility at Malmstrom Air Force Base in Great Falls, Montana became the first to be put on alert, and after 13 tense days Russia backed down and removed missiles from Cuba. President John Kennedy is said to have later referred to the Minuteman system as our "ace in the hole," although some researchers have said Kennedy never said the phrase. 
"That wing is called the "First Aces" for that reason," Adams said. 
Today, there are around 440 solid-fueled Minuteman III missiles, kept at the Malmstrom Air Force Base, the Minot Air Force Base in North Dakota and at the F.E. Warren Air Force Base. 
One of the biggest challenges with keeping these aging missiles up, Adams said, is sourcing the parts to do so. Over time some of the companies that made components are no longer in business, and some parts have had to be reverse engineered and built from scratch. 
"A lot of technology differences that we've had to deal with," Adams said, but over the years those missiles have been gone over from top to bottom. New propulsion and guidance systems, and the launch facilities themselves have had extensive upgrades over the years, he said. 
One thing that can't be helped is the harsh weather at those missile silos, Adams said, but that comes with the job of a missile crew member. 
"It's not uncommon to be out in a missile field, 25 below zero with a 40 knot wind blowing, and they're out there keeping America safe. Keeping these things on alert," Adams said. "You've got a lot of dedicated people who are just good Americans doing what what they should be doing, and what they need to do."
"It really comes down to people," Adams said. "You've got really well-trained airman who are dedicated to their job and they understand the importance of the nuclear mission."
The Air Force is to replace the Minuteman III system in the late 2030's with a new next-generation nuclear ICBM Ground Based Strategic Deterrent system, so the Minuteman III will remain at the ready for another 20 or so years.
Print this piece
Jones criticized for voting to limit Trump's war powers authority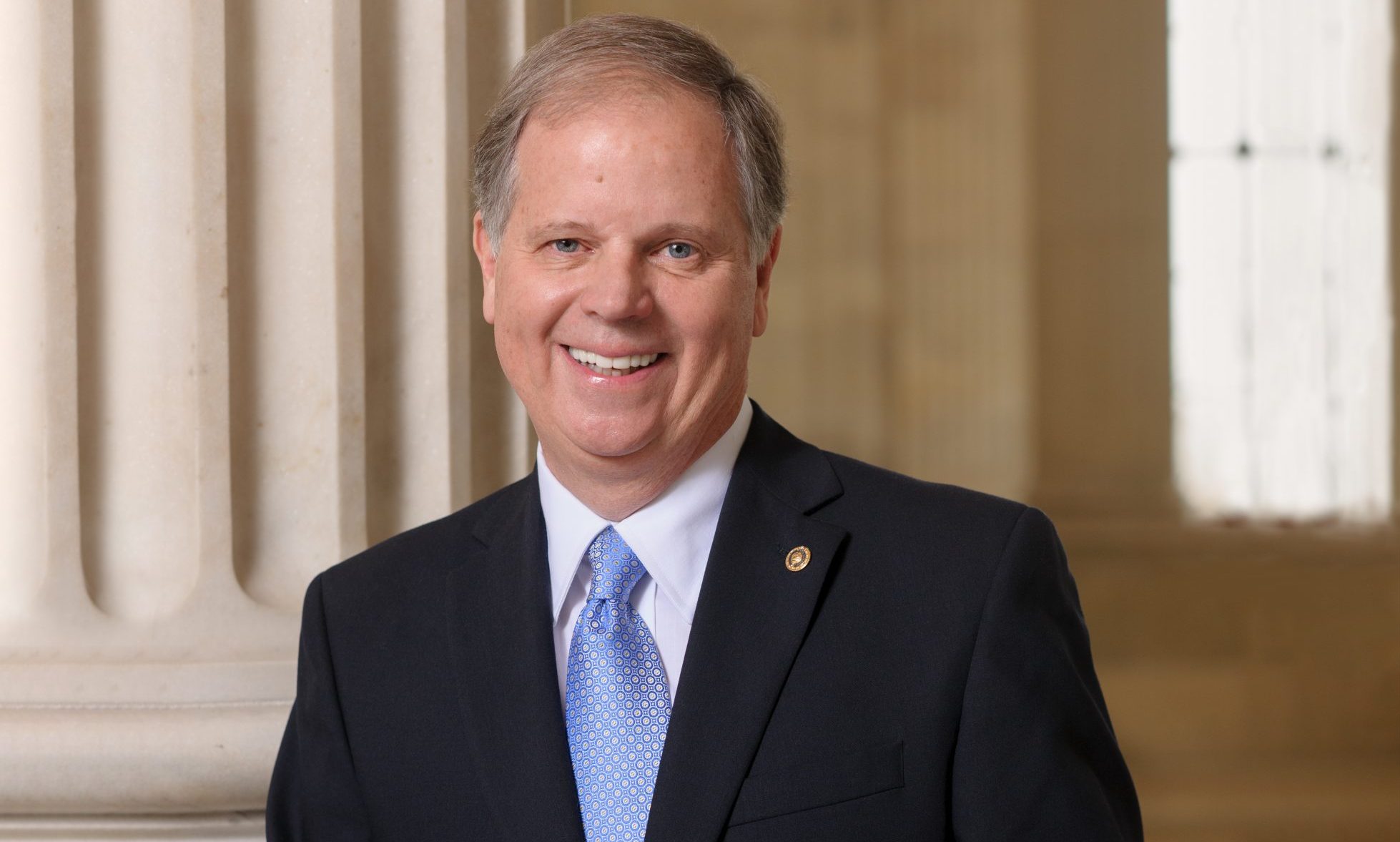 Thursday, U.S. Senator Doug Jones (D-Alabama) voted in favor of S.J.Res.68, a resolution which directs the removal of United States military from hostilities against the Islamic Republic of Iran that have not been authorized by Congress. Jones has been criticized by Republicans for voting to limit President Donald J. Trump's war powers on Iran.
"Before a President can lead us into war, he or she must first earn the support of the American people and also fulfill their solemn constitutional obligation to seek approval from Congress," Sen. Jones said in a statement. "While the President has the power to protect Americans in the case of an imminent attack, that authority does not extend to committing our service members to long-term hostilities unilaterally. This resolution sends a strong message that we will follow the Constitution and we will not send our troops into harm's way without the serious consideration and consent of the Congress."
Trump Victory National Finance Committee member Perry O. Hooper Jr. released a statement in response.
"Senator Jones once again turned his back on Alabama and voted as the leftwing Democrats commanded. He has no regard for the values, opinions or views of Alabamians," Hooper said. "He sees us as deplorables just like the elites of the Democratic party who have funded 80 percent of his doomed campaign for re-election.:
Hooper stated, "I whole heartily support the President who stated 'We are doing very well with Iran and this is not the time to show weakness… If my hands were tied, Iran would have a field day. Sends a very bad signal. The Democrats are only doing this as an attempt to embarrass the Republican Party.'"
"The Commander-in-chief must be free to work with his staff and his military leaders to conduct covert operations like the one that eliminated Iran's terrorist-in-chief General Soleimani," Hooper added. "You can't micromanage the war on terrorism. The Democrats in Congress are so filled with Trump Derangement Syndrome that no matter how much it would benefit our country and the world; they would never give Trump a "victory". If it came down to it, they would leak everything to the media no matter what the consequences."
Senator Jones is a cosponsor of the legislation and a member of the Senate Armed Services Committee. Eight moderate Republicans voted with the Democrats on the resolution.
Senator Jones has also been criticized by Republicans for his comments that he was "appalled" by Pres. Trump's actions following his acquittal on both Articles of Impeachment.
"Newsflash for Senator Doug Jones: Most Alabamians have been appalled by his actions his entire time in office," former Attorney General Jeff Sessions said. "It's about time we send Doug home, and replace him with someone who understands our values. Alabamians deserve a Senator they can be proud of again."
Sessions is a candidate for the Republican nomination for Jones' Senate seat.
The Republican primary will be on March 3.
Print this piece