Opinion | Centennial birthday offers opportunity to reflect upon parallel journeys of Gov. George C. Wallace and the State of Alabama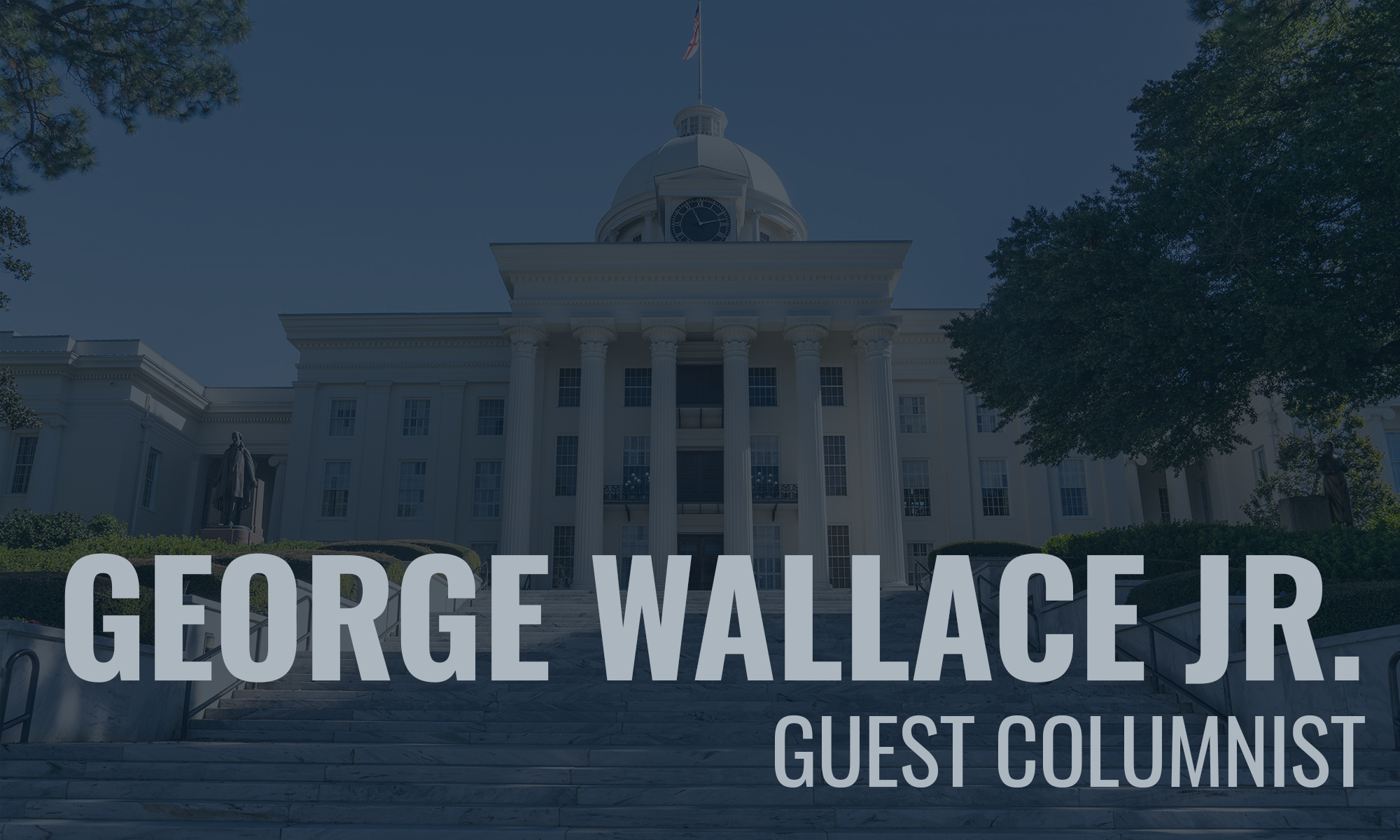 August 25th of this year marks the centennial of my father's birth, and the occasion offers an appropriate opportunity for us to reflect not only upon his life and career, but upon the history of our state, as well.
Born seven years before Lindbergh crossed the Atlantic, George C. Wallace grew up in a rural portion of Alabama that, in many ways, was still recovering from the Civil War and the Reconstruction period that followed.
Among the traditions of his era was the practice of racial segregation, a system that had been in place for generations and one that would ultimately prove to be both wrong and indefensible, but too many Alabamians, it was the accepted way of everyday life.
It was a system that my father and thousands of other elected officials throughout the Deep South states fought to preserve, but unlike others, he sought to retain it through peaceful, methodical, and more temperate measures.
My father was certainly defiant, charismatic, and energetic in his battle against what he perceived as a threat from the central government to control every aspect of our lives, but he was never violent.
He understood as both a well-educated attorney and as one of the greatest politicians this or any other state has ever produced that violence and bloodshed would harm his cause, not help it.  And, as a Christian, he instinctively knew in his soul that violence was wrong.
He ensured the University of Alabama campus was swept clean of any item that could be used as a weapon prior to his "Stand In The Schoolhouse Door" at Foster Auditorium because he wanted to avoid the same violence that occurred when Ole Miss University was integrated.
Every stick, stone, and pebble was methodically removed from the grounds of the Quad, and soft drink machines that dispensed bottles were replaced with ones that filled paper cups.  In order to further quell trouble, he appeared on statewide television the night before student registration and implored citizens to stay away from campus and allow him to be their spokesman.
The result of his efforts was the peaceful and non-violent integration of the University.
He later became good friends with the two students who eventually made history on that hot June day.  James Hood invited my father to attend his graduation when he received his doctorate from the University of Alabama, and Vivian Malone Jones was among the honored guests at his state funeral in 1998.
There are those who wrongly suggest without one scintilla of evidence that he commanded Alabama state troopers to charge the marchers at the Edmund Pettus Bridge.  He, in fact, ordered Col. Al Lingo and Dallas County Sheriff Jim Clark to protect the marchers if they crossed the bridge while he contacted President Johnson and requested federal troops to provide security throughout their 50 mile trek to Montgomery.
The late Montgomery Advertiser reporter Bob Ingram was in the Governor's Office when news of the violence at the Edmund Pettus Bridge was received, and he later wrote extensively that my father was enraged as he stormed around his office and said, "This is the last thing I wanted!"
In today's climate of extreme political correctness and strident advocacy journalism, those who seek to tell my father's story focus almost exclusively on the tragedy in Selma and the events of 1965 and prior,  but that is not where his journey ended.
It is, in many ways, where the most important journey of his life began.
Though he was a leader in preserving the Old South custom of segregation, he was an equally determined advocate of progress and racial reconciliation once the antiquated way of life was dissolved.
My father famously appeared at a meeting of African-American ministers at the Dexter Avenue Baptist Church, where Dr. Martin Luther King once led the Montgomery Bus Boycott,, and he told them he was wrong to defend such an outdated tradition.  He also met and spoke privately with leaders like Rev. Joseph Lowry, Congressman John Lewis, Jesse Jackson, and others and candidly discussed his error of judgement.
There is no doubt that the redemptive example he set led millions of Alabamians – many of them the parents, grandparents, and great grandparents of those who are reading this column – to accept, adapt, and embrace the dramatic social and cultural changes, as well.  I know that my sisters – Lee and Peggy, as well as Bobbie, who passed away in 2015 – share that belief.
Southerners of all races are a devout people with a deep sense of forgiveness, which is evidenced by the fact that my father was elected to his final terms as governor with the overwhelming votes and political support of the African-American community.  He, in turn, appointed more minorities to office than any governor before or, very likely, since.
Let us not forget that my father offered forgiveness just as dramatically as he sought it when he quietly wrote a letter to the man who shot five bullets into his body and confined him to a wheelchair.  He told his assailant, "Please seek our Heavenly Father because I love you, and I am going to Heaven, and I want you to be going, too."
Throughout the past 100 years, my father's journey and our state's history have largely paralleled each other.  Both moved from the aftermath of the Civil War to the promise of Civl Rights.  Both traversed the often difficult path from segregation to integration.   And both had the courage to change and embrace new truths.
Judging the Alabama of today by the grainy black-and-white images captured during the height of the Civil Rights Movement more than 50 years ago does a disservice to our state.
Judging my father's life, career, and legacy without viewing the entirety of his journey does the same disservice to him because the truth he ultimately embraced and nurtured is the truth we should all embrace today.
George Wallace Jr. is the son of Alabama Govs. George and Lurleen Wallace. He previously served two terms as Alabama State Treasurer and two terms as a member of the Alabama Public Service Commission.
Print this piece
Opinion | Jobs to move America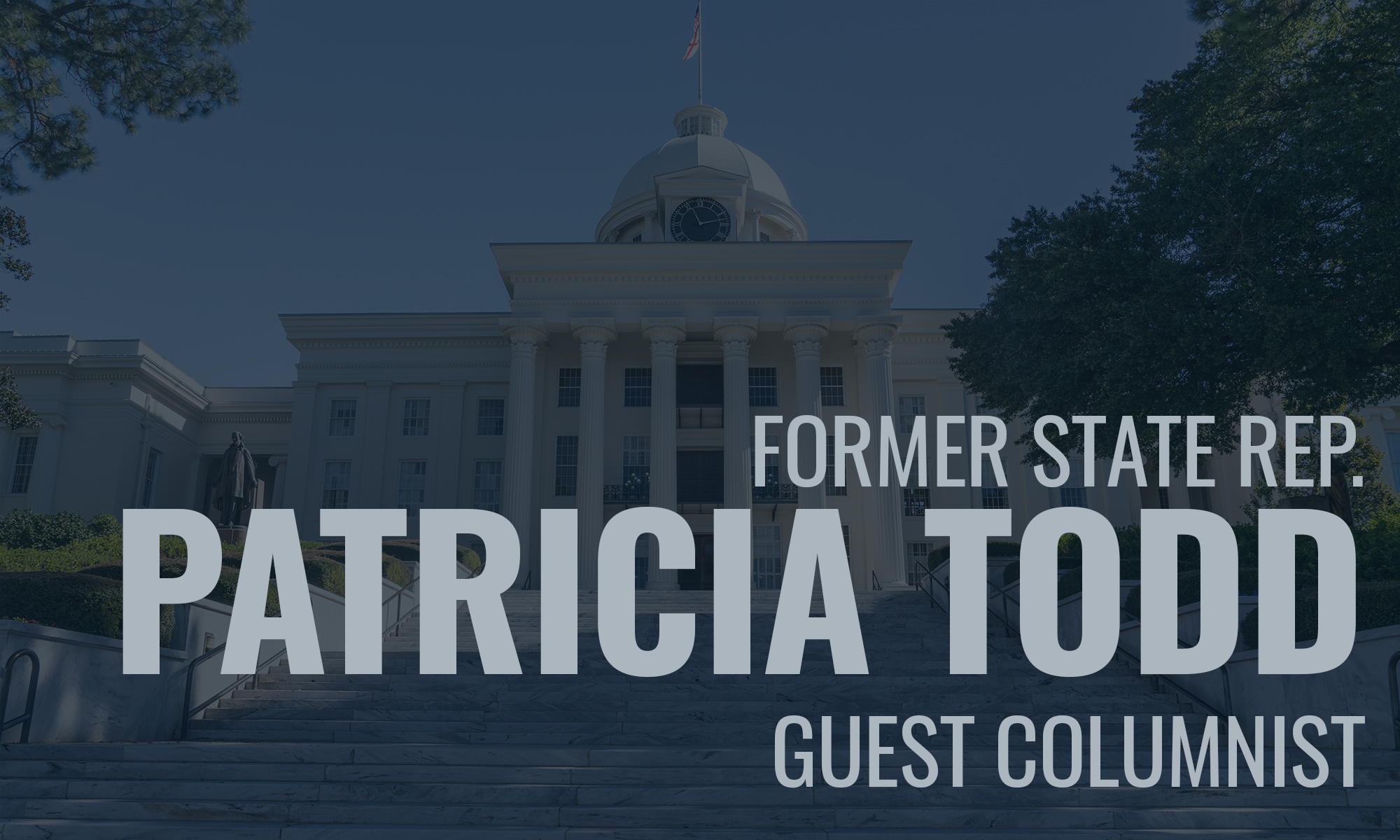 Before COVID-19 swept the country, public officials celebrated Alabama's 2.7 percent unemployment rate: it was a record low for our state, and lower than the national average. But statistics never tell the full story. Were the jobs Alabamians working good ones? With paid sick, family, and medical leave to protect workers from COVID-19? Were people working more than one job to make ends meet?
As we reckon with a pandemic and pending economic recession of a magnitude difficult to comprehend, Alabama needs to start looking beyond unemployment rates to ask some soul-searching questions. As industry after industry demands huge public bailouts, the South's history of offering big corporate giveaways represents a glaring example of why public subsidies should only be on the table if public officials put people and workers first.
Corporate subsidies, in the form of economic tax incentives, have become a popular tool that cities and states use to lure companies to a specific location. The fight over where Amazon would set up its second headquarters — cities raced to provide the most attractive incentive packages, offering billions of our public dollars to sweeten the deal — put a spotlight on the problems with these subsidies. Even after national outrage over the bidding war for Amazon, economic development specialists and elected officials continued to tell us that these subsidies were critical to creating jobs and growing the economy. Cities and states like Alabama still compete aggressively to bring corporations to our backyards, using our public dollars as bait. Promises of subsidies include abatement of income and property taxes, infrastructure development, workforce training, and sometimes cash. But the problem that COVID-19 has brought into sharp relief is that promises made are not always promises delivered. What's worse, many of these promises weren't good enough to begin with.
In Alabama, we celebrate the ribbon cutting of a new manufacturer breaking ground on a new plant and announcing new jobs that will be created. Yet, rarely are we told how much the state or municipality paid to the corporation to bring those jobs to the area or given details about the return on investment. Now that COVID-19 is shutting down production at manufacturing plants across our state, leaving many workers high and dry, it's time to ask how our public dollars can be most effectively invested in private companies to ensure the outcomes we need.
Corporate subsidies have cost Alabama over $3.5 billion dollars over the past decade. The public has no information on how money was spent — or what we got for it. These subsidies do not require corporations to commit to providing a living wage; any paid sick, family, or medical leave; or hiring goals for marginalized communities. Most taxpayers don't even know where to look for the information. This story holds true across the South.
Alabamians, like many of our Southern neighbors, cannot afford any loss of revenue. According to Alabama Possible, our state's poverty rate is 18.9 percent, making us the 6th poorest state in the country. Our education system, mental health services, and public infrastructure are in dire need of funding. The National Center for Education Statistics ranks Alabama last in math, reading, and science. We also rank at the bottom in teacher pay, infrastructure, and access to health care. As a result, we lack the services and infrastructure needed to support working families through a crisis like COVID-19.
Why? For decades, our state has siphoned money from these critical public services and social infrastructure to provide corporations with handsome tax incentives in exchange for little more than a handshake deal. Our state is lining the pockets of corporate CEOs, not workers and communities.
COVID-19 makes it clear that Southerners deserve a better deal.
Which is why Jobs to Move America is building a research-action program, headquartered in Birmingham, to win sunshine and accountability policies in the South. We believe that together, we can turn the tide on endless and unaccountable corporate giveaways. We can demand limits on incentives and institute requirements that companies receiving our precious public dollars provide a living wage, benefits, a safe work environment free of racism and gender discrimination, and hiring preferences for marginalized and underrepresented communities. We can also demand a public accountability report about every company that receives subsidies so that Southerners can scrutinize whether their public dollars are actually doing public good.
To get there, we need to understand and document all the public dollars that our state has given away. We'll write reports about that spending, we'll dig into the consequences of corporate giveaways on our communities and workers. We'll work in coalition with community-based organizations and social justice groups, like Alabama Arise, to educate public officials and community leaders about the impact of these subsidies. And eventually, we'll win legislation that ensures our public dollars create the kind of return on investment that we believe in: good jobs and healthy communities.
Do Mercedes, Amazon and Walmart really need generous tax subsidies to operate business as usual? The clear answer is no. It is time to get our priorities in order and take care of our own people — instead of corporate shareholders.

Patricia Todd is the Southern Director at Jobs to Move America. Patricia has socially and professionally advocated for public policies relevant to social justice, education, HIV/AIDS, and a wide range of issues affect the entire Birmingham community for over twenty years. Patricia was elected to the Alabama Legislature as the State Representative for House District 54 in November of 2006 as the first openly gay elected official in Alabama's history. She retired from the legislature in 2018.
Print this piece