Alabama GOP passes a resolution urging Congress to expel Omar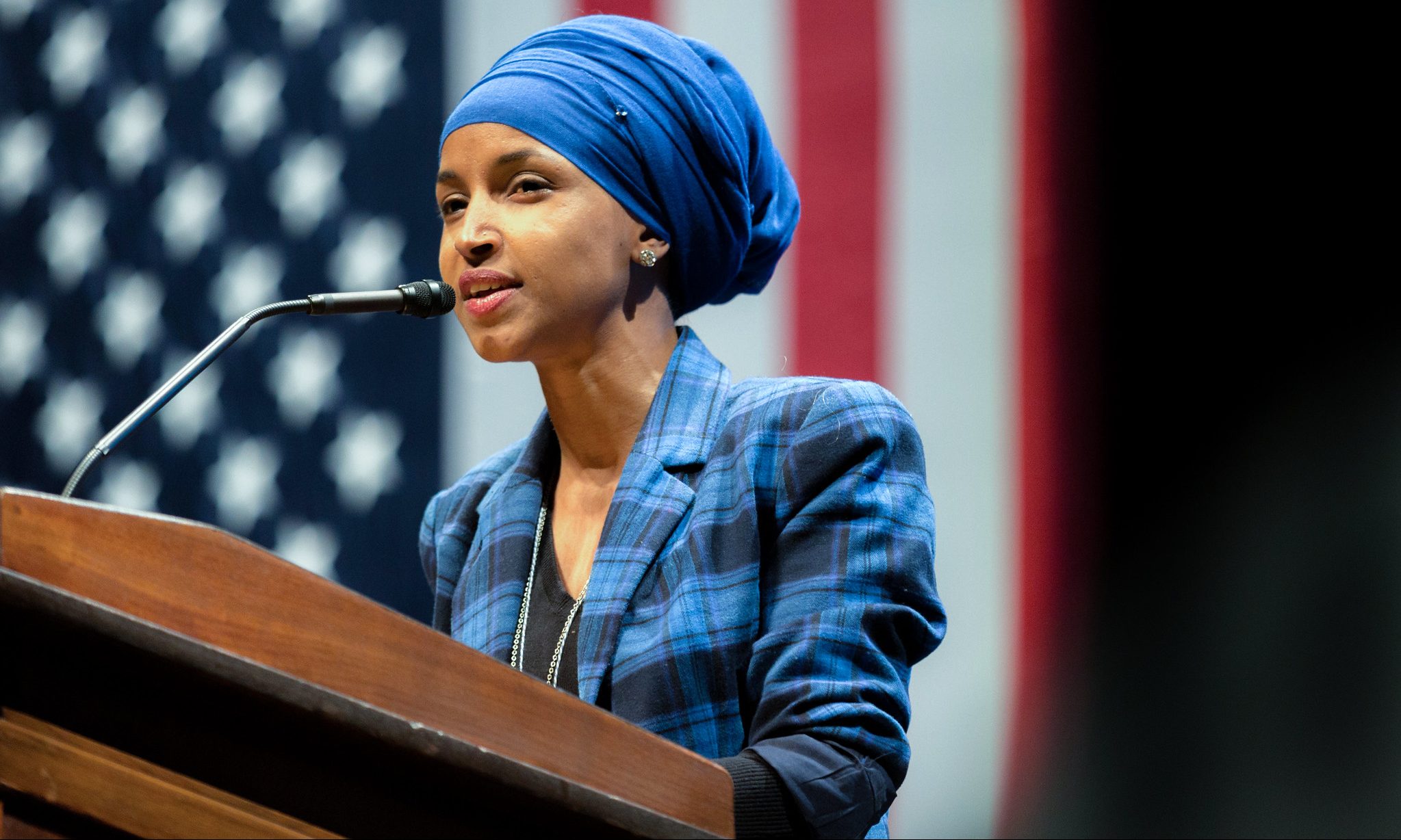 Saturday, the Alabama Republican Party Executive Committee voted in favor of a resolution urging the Alabama congressional delegation to introduce and carry legislation to expel Congresswoman Ilhan Omar, D-Minnesota.
State Representative Tommy Hanes, R-Bryant, introduced the resolution. The resolution was introduced too late to be reviewed by the ALGOP's Resolutions Committee. Under Alabama Republican Party rules, any member of the executive committee can introduce a resolution from the floor; but to pass without going through the Resolutions Committee requires a two-thirds majority vote. It didn't matter. Hanes resolution passed anyway.
Hanes told the full executive committee that Omar's criticism of American troops and her criticism of Israel and call for a boycott of the American ally in the Middle East meant that she no longer deserved to have a seat in Congress.
One Republican stood up to oppose the resolution. He stood that he did not support Omar's comments or conduct, but was worried about the precedent being set here. The people in her district in Minnesota elected her and we should not be undoing their election any more than we would want them expelling our Congress members.
Former State Representative Perry O. Hooper, R-Montgomery, spoke in favor of Hanes's Resolution to expel Ilhan Omar from Congress.
"I rose to speak to spoke in favor of Representative Tommy Hanes's resolution calling for the expulsion of Ilhan Omar because I believe The Alabama Republican Party Executive Committee should take the lead in the fight against the Democrat's remake of America into a socialist nightmare that supports Castro in Cuba, Madura in Venezuela and the Mullahs in Iran," Hooper said. "Omar consistently makes statements against one of our greatest allies Israel, that ought to be rejected by every American. She ignores her constitutional duty to protect our borders. She does not support American values and should not be allowed to spew her hate of our great country as a member of Congress. Vice President Mike Pence as always is right on this issue. Nancy Pelosi should heed his words and immediately remove her from al committee assignments and let the process for her expulsion begin."
There was a line of speakers standing to speak in support of the resolution when a motion was made to close debate so the committee could vote. The next speaker in line insisted that he speak anyway.
"The lady is guilty of sedition and we need to kick her ass out," he said simply.
The motion passed easily.
Ilhan Omar is an immigrant from Somalia turned naturalized citizen. She and fellow "squad" member Rashida Talib, D-Michigan, are the first two Muslim women elected to the U.S. Congress.
An Alabama Republican Party resolution is not binding on members of the Alabama congressional delegation. The Democrats hold the majority in the House of Representatives, and they are unlikely to remove their members for conduct that is not criminal.
Coalition of attorneys general file opposition to Alabama attempt to ban curbside voting
The AGs argue that Alabama's suggestion to the courts that curbside voting invites fraud is "unfounded."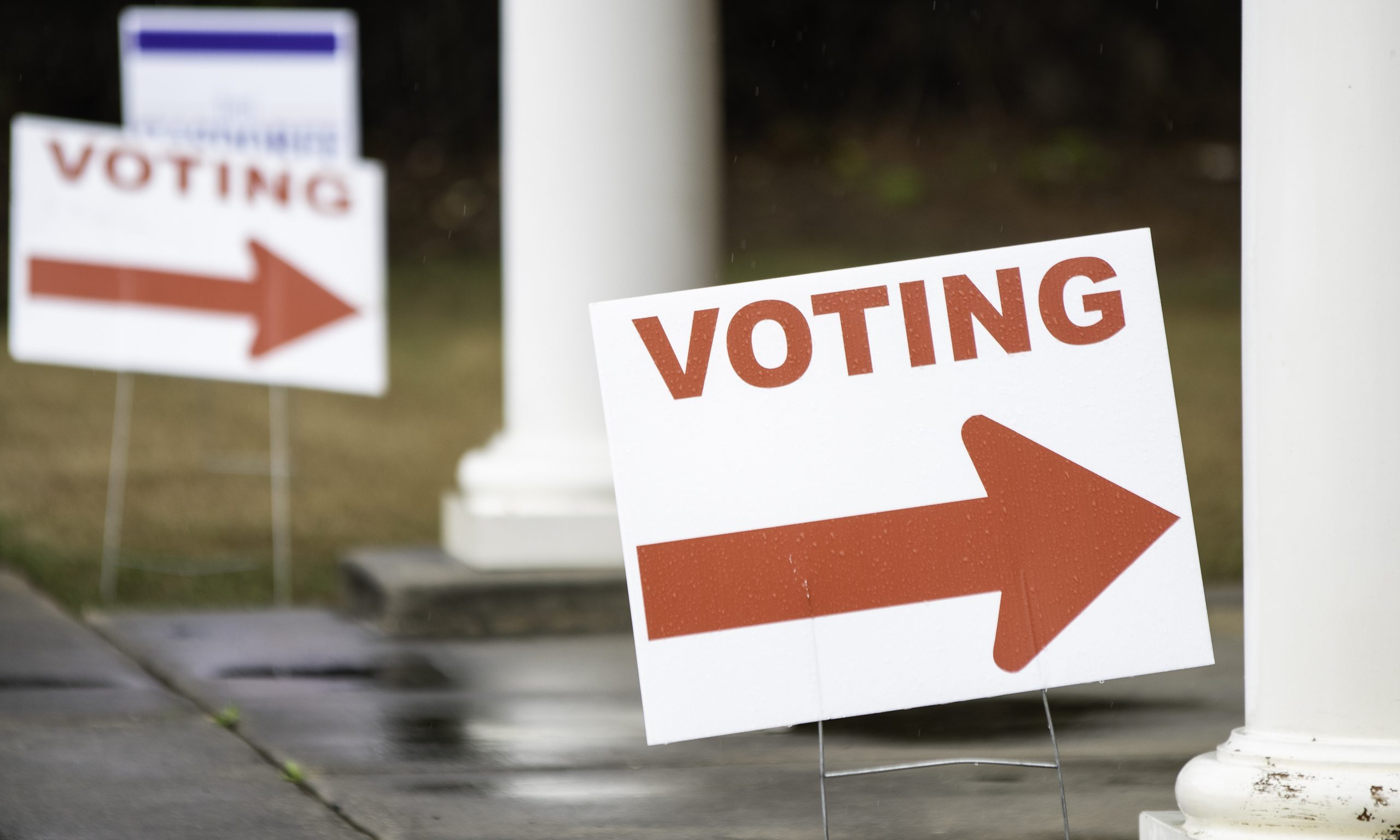 A coalition of 17 state attorneys general have filed an opposition to Alabama's attempt to get the U.S. Supreme Court to ban curbside voting. 
In a friend-of-the-court brief, led by District of Columbia Attorney General Karl Racine, the attorneys general argue to that curbside voting is safer for those at greatest risk from COVID-19, and that a ban on the practice would disproportionately impact the elderly, the disabled and Black Alabamians.
They also argue that Alabama's suggestion to the courts that curbside voting invites fraud is "unfounded." 
"The Presidential Advisory Commission on Election Integrity, established by President Trump following the 2016 election, 'uncovered no evidence to support claims of widespread voter fraud,'" the brief states, adding that there is no evidence that curbside voting in the many states that allow it invites fraud. 
"The practice is longstanding and widespread—as noted, more than half of states have historically offered curbside voting in some form," the brief continues. 
Alabama Attorney General Steve Marshall on Oct. 13 said the state will appeal to the U.S. Supreme Court a federal appeals court ruling allowing curbside voting in the Nov. 3 election. 
A panel of federal appeals court judges on Oct. 13 reversed parts of U.S. District Judge Abdul Kallon's Sept. 30 ordered ruling regarding absentee voting in the upcoming Nov. 3 elections, but the judges let the previous ruling allowing curbside voting to stand. 
The lawsuit, filed by the NAACP Legal Defense and Educational Fund, Southern Poverty Law Center, American Civil Liberties Union, ACLU of Alabama and Alabama Disabilities Advocacy Program, was brought on behalf of several Alabamians with underlying medical conditions. 
"Curbside voting is a longstanding, secure voting option that local jurisdictions have made available to protect the health of vulnerable voters, including elderly, disabled, and voters with underlying health issues," Racine said in a statement. "Curbside voting minimizes the risk to persons who are particularly susceptible to COVID-19, and local jurisdictions should be able to offer this common-sense accommodation to voters. State Attorneys General will keep fighting to ensure that voters can safely make their voices heard at the ballot box this November."
The brief filed by the coalition of state attorneys general comes as the number of COVID-19 hospitalizations across Alabama has been ticking upward.
Racine is joined in the brief by attorneys general from California, Connecticut, Delaware, Hawaii, Illinois, Maryland, Michigan, Minnesota, Nevada, New Mexico, New York, Oregon, Rhode Island, Vermont, Virginia and Washington.