Lathan says ALGOP emerges stronger from summer meeting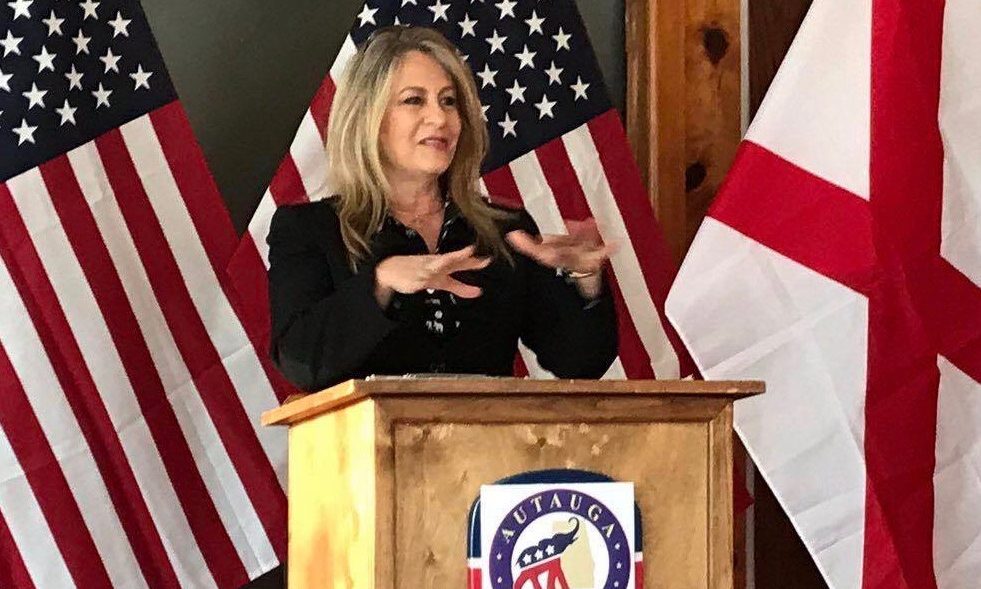 Saturday, over 400 Alabama Republican Party State Executive Committee members, Republican elected officials and candidates gathered at the Hotel at Auburn University on Saturday, August 24, 2019, for the party's bi-annual meeting.
"I am so proud of our members," Alabama Republican Party Chairman Terry Lathan said. "While we truly are the 'big tent' party, with a variety of ideas on how to accomplish our goals, our membership worked respectfully together in order to make our party stronger. We surpassed our goals in a solid unifying meeting to Keep America Great and win back the U.S. Senate seat currently held by Doug Jones who repeatedly ignores the majority of Alabamians."
On Friday, Chris Carr addressed the group at the Summer Dinner. Carr is the Political Director for Donald J. Trump for President and the Republican National Committee.
The executive committee focused its work on several resolutions and prepared for the upcoming 2020 Alabama Republican Primary.
The ALGOP State Executive Committee rejected a proposed change to the bylaws that would have taken the election of delegates to the national convention away from Alabama Republican primary voters and given it instead to the Committee itself. The executive committee already picks alternate delegates.
The Executive Committee passed the following two resolutions regarding the the 2020 Republican Primary:
The 2020 Presidential Preference Primary Resolution, establishing qualifying procedures, dates and fees for candidates wanting to run in the Alabama Republican Presidential Primary on Tuesday, March 3, 2020, as well as the process to elect Republican National Convention delegates and alternates.
The 2020 Primary Resolution, establishing qualifying procedures, dates and fees for all other elected positions on the 2020 Alabama Republican Primary ballot.
The Committee set the qualifying for the 2020 Republican primary to open on October 8, 2019 at 8:30 a.m. and set the end of qualifying for November 8, 2019 at 5:00 p.m. central standard time.
The Committee voted to limit future meeting where officers are elected to not further south than Montgomery or further north than Birmingham. This limits the driving distances for members of the committee.
The Committee passed an additional six resolutions. These resolutions included: opposing at state constitutional amendment ending the elected school board, praising the legislature and governor for standing up for Judeo Christian values, praising the legislature and governor for passing the nation's strictest abortion ban, calling on Congress to expel Congresswoman Ilhan Omar, declaring that the U.S. will never be a socialist country, and renaming the ALGOP state headquarters building in Hoover honor of former Republican Party Chairman Bill Armistead who bought the building and raised the money for the building.
The winter meeting will be in February at the Prattville Conference Center and Country Club.
The Alabama Republican Party holds 65 percent of all the partisan elected offices in Alabama. The party has lost only one statewide race since 2008.
Fauci calls on governors in states with surging cases to issue mask orders
As COVID-19 deaths in Alabama passed 1,000 on Tuesday, Dr. Anthony Fauci called on governors to issue face mask orders to slow the spread of the virus.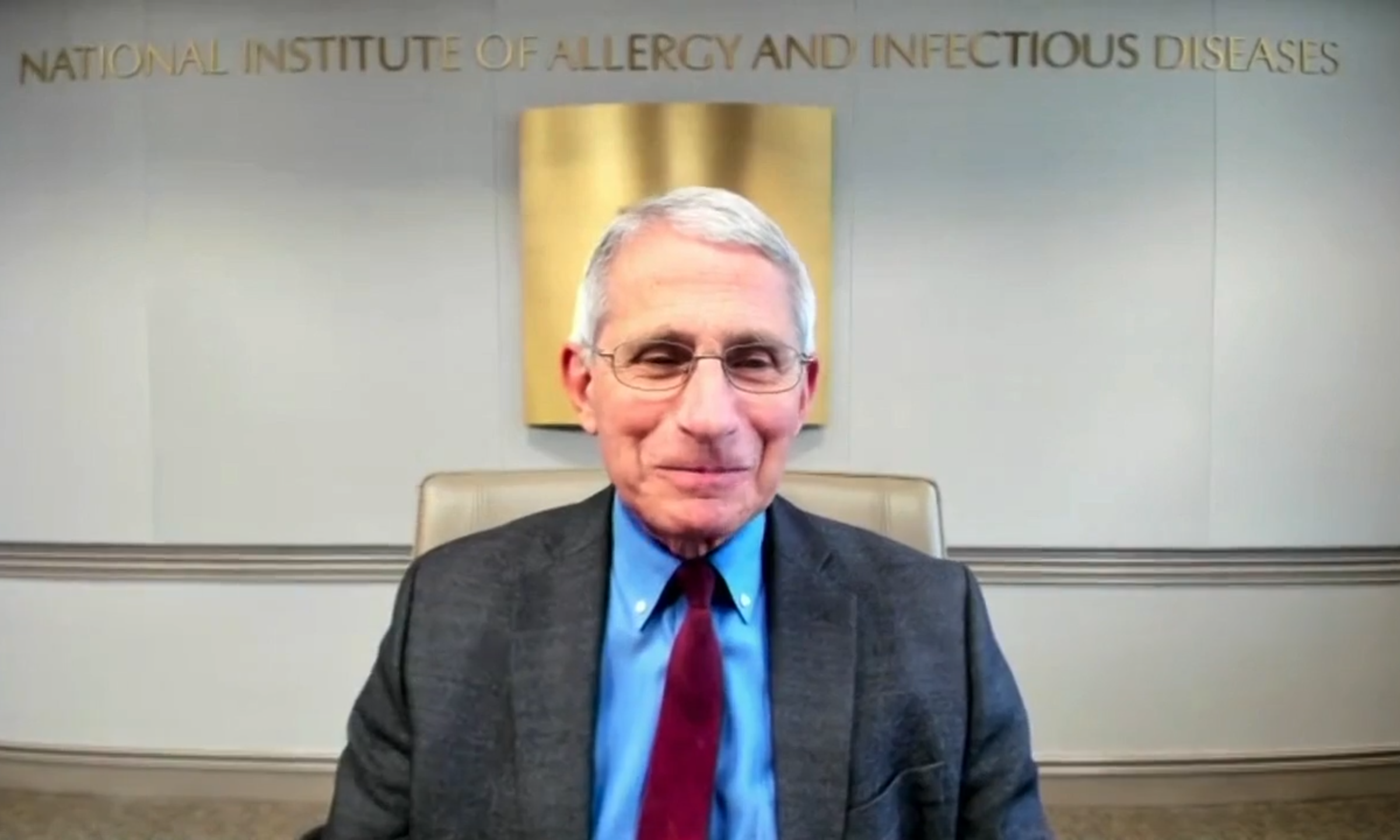 As COVID-19 deaths in Alabama passed 1,000 on Tuesday, a member of the White House's coronavirus task force called on governors to issue face mask orders to slow the spread of the virus.
Dr. Anthony Fauci, head of the National Institute of Allergy and Infectious Diseases and a member of the White House's coronavirus task force, when asked by APR whether he'd like to see governors in states with surging cases institute statewide orders to wear masks, said yes.
"I do believe a statewide mask order is important because there is a variability in people taking seriously or even understanding the benefit of masks," Fauci said during a press conference, hosted by U.S. Sen. Doug Jones, D-Alabama on Tuesday. "Masks make a difference. It is one of the primary fundamental tools we have."
Alabama Gov. Kay Ivey on June 30 extended her "safer-at-home" order until July 31, but declined to institute any further mandates despite surging new cases and hospitalizations.
Fauci also said that social distancing and the closure of bars are important to communities looking to slow the spread.
"Fundamental things like masking, distancing, washing hands, closing bars — if you do that, I think it will be a giant step toward interfering with the spread in your community," Fauci said.
At least 1,007 people have died statewide from COVID-19, according to the Alabama Department of Public Health.
New daily COVID-19 cases in Alabama dipped below 900 for the first time in six days, but just barely, with 888 new cases on Tuesday. Thirty-one percent of the state's total confirmed cases have come within the last two weeks.
Alabama's hospitals on Monday were caring for more COVID-19 patients than at any time since the pandemic began.
UAB Hospital had 86 coronavirus patients on Monday, the highest the hospital had seen. Huntsville Hospital had 72 COVID-19 patients on Monday, and the surge in cases prompted the hospital to cancel elective surgeries and convert three surgical floors to COVID-19 care, according to AL.com.
At East Alabama Medical Center in Opelika there were 41 COVID-19 patients on Monday, which was the highest the hospital has seen in weeks and not far from the hospital's peak of 54 patients on April 11.
The average age of those becoming infected with coronavirus has dropped by 15 years since the beginning of the pandemic, Fauci said, which has lowered the overall death rate due to the virus, as younger people usually fair better, but not if that young person has an underlying medical condition.
"We are now getting multiple examples of young people who are getting sick, getting hospitalized and some of them even requiring intensive care," Fauci said, adding that even those young people who have coronavirus but are asymptomatic can spread the virus to others, who may be more compromised.
Fauci warned against pointing to the overall declining death rate and becoming lax about coronavirus, and said that "it's a false narrative to take comfort in a lower rate of death."
"There's so many other things that are very dangerous and bad about this virus. Don't get yourself into false complacency," Fauci said.
Dr. Don Williamson, president of the Alabama Hospital Association, told APR on Monday that it may take several weeks to learn whether the increasing number of those hospitalized in Alabama will worsen and require ICUs and ventilators, and possibly lead to a rise in deaths.
"We just don't know yet. We don't know which way we're going to go," Williamson said Monday. "We just know we got a whole lot more cases than we had a month ago, and we've got a lot more hospitalizations than we had a month ago."
Asked about his thoughts on the state of the virus in Alabama, Fauci said that what's alarming is the slope of the curve of new daily cases.
"When you see a slope that goes up like that you've got to be careful that you don't get into what's called an exponential phase, where every day it can even double, or more," Fauci said. "You're not there yet, so you have an opportunity, a window to get your arms around this, and to prevent it from getting worse."
Speaking on what's become the politicization of the wearing of face masks, Fauci said that politicization of any public health matter has negative consequences. President Donald Trump does not wear face masks in public, prompting concern from many that by doing so he's suggesting to the public that masks aren't needed. The issue is divided rather sharply along partisan lines.
In a recent Quinnipiac University poll, two-thirds of voters, 67 percent, said Trump should wear a face mask when he is out in public, but while 90 percent of Democrats and 66 percent of independents say the president should wear a mask in public, just 38 percent of Republicans said the same.
"I mean, obviously today, it's no secret to anybody who lives in the United States that we have a great deal of polarization in our country, unfortunately," Fauci said. "We hope that changes, but there's no place for that when you're making public health recommendations, analysis of data, or any policies that are made. That will always be a detriment to do that."