Moore: Trump rhetoric, efforts to fight illegal immigration not to blame for dropping international student enrollments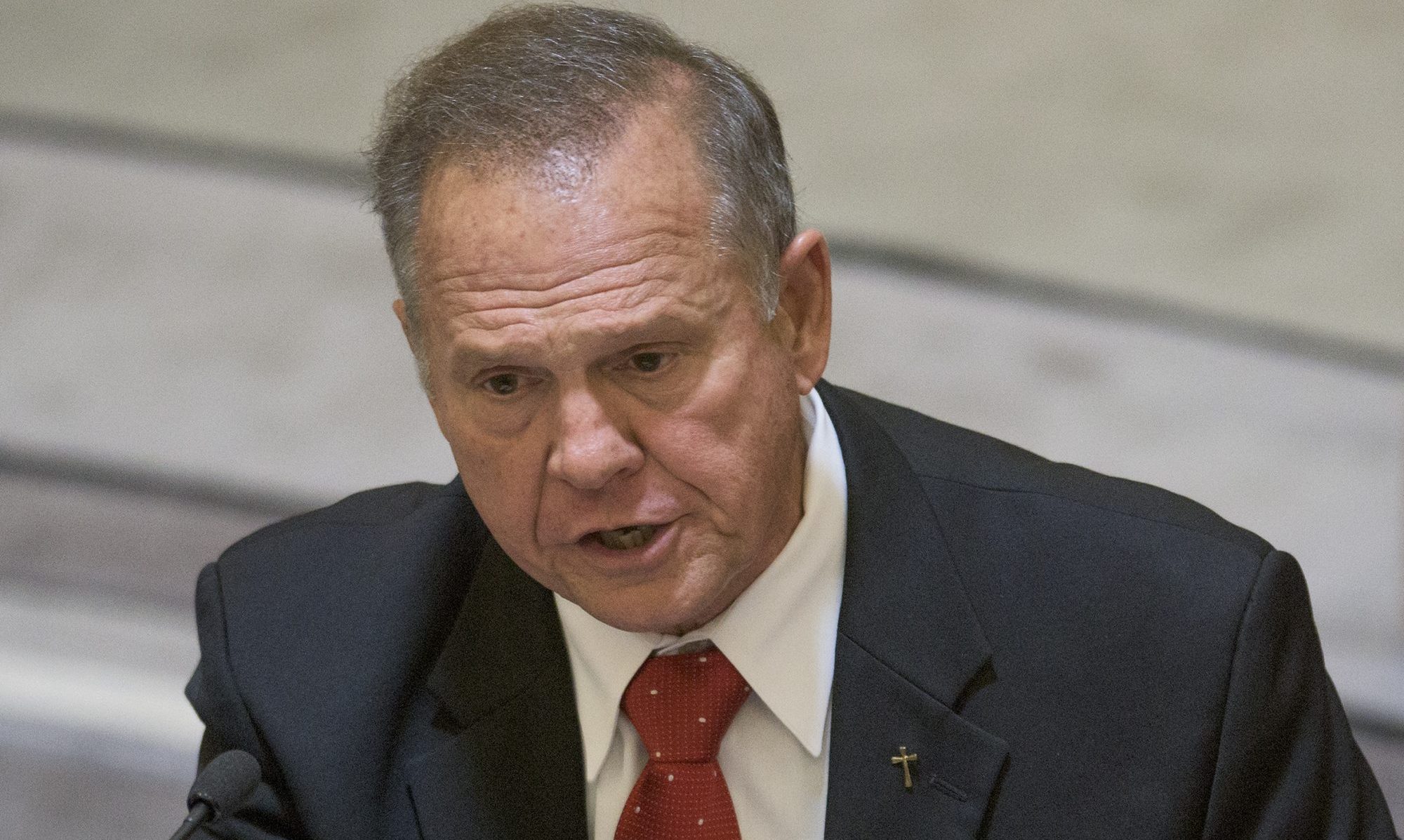 Tuesday, former Alabama Chief Justice Roy Moore (R) defended President Donald J. Trump (R) from suggestions that his policies and rhetoric on immigration are responsible for a recent drop in foreign student enrollment in U.S. colleges and universities.
"I do not believe that restrictions on illegal aliens flooding our borders has anything to do with legal foreign enrollment in American colleges and universities," Judge Moore told the Alabama Political Reporter. "Troy University is an excellent example of successfully attracting foreign students who become good ambassadors for the United States. I am more concerned that ever-increasing tuition and costs are denying affordable access to American students."
Chief Justice Moore is a candidate for the U.S. Senate seat currently held by Doug Jones (D).
College administrators are concerned about a 6.6 percent drop in new international-student enrollments last year. In November the nonprofit Institute of International Education reported that for three consecutive years the number of new international students arriving in this country have dropped.
Many college officials and major media outlets are blaming President Trump's rhetoric and visa policies for undercutting demand for U.S. higher education among foreign students. There have been high profile articles in Newsweek, Forbes, Politico, the Washington Post, and other publications on the 'Trump effect' on the ability of American colleges and universities to recruit foreign students.
Foreign-student applications have dropped about 7 percent over the past two years, concentrated mostly at the master's degree level. Applications to doctoral programs however have increased over the same time period.
According to a report by Education Next magazine there are two different focuses of U.S. international student recruitment. The first is recruitment of the best and the brightest. Here the universities are pursuing talent, often with promises of full scholarships. These numbers have not dropped. The universities are still able to recruit extremely high performers to improve their academic standards and for their research programs. The other class of students are foreign students who can pay their own way. International students are an important revenue stream for American colleges and universities and this is the class of students where the biggest drops have been heavy.
Part of the problem with enrollment is that there are just fewer children. U.S. family size has plummeted since contraceptives have become widely available. U.S. colleges and universities have responded to this by becoming global educators.
China is the number one source of international students, followed by India. China provides approximately half of the total number of international students in American institutions of higher learning. Demographics are playing a role in this decline as youth cohort sizes in China are plummeting.
Global enrollment growth is slowing, driven largely by China's falling numbers of youth. China, India, Saudi Arabia, Canada, South Korea, and Vietnam are the largest providers of international students to the U.S. There are over 800,000 international students enrolled in U.S. colleges and universities.
In June China warned students to think about the "risks" associated with attending college in the U.S as part of a broadening of the trade war.
Xu Yongji, an official from the Education Ministry, told reporters that the Trump administration and Congress had "politicized some normal China-U.S. educational exchanges and cooperation activities."
"They are accusing Chinese students and scholars in the United States of launching 'nontraditional espionage' activities and causing trouble for no reason," Xu said warning Chinese students to think about the risk of studying in the U.S.
Trump has made making trade with China less one sided, border security, and immigration reform part of this top priorities.
Taking the Senate seat back is a top priority for the Alabama Republican Party.
Judge Moore is part of a crowded field for U.S. Senate. Congressman Bradley Byrne, businessman Stanley Adair, former Auburn coach Tommy Tuberville, state Representative Arnold Mooney, and Alabama Secretary of State John Merrill are also running for Senate.
Moore was the Republican nominee for U.S. Senate in 2017, narrowly losing to Jones in a December special election.
The major party primaries will be on March 3.
(Original reporting by Education Next, Newsweek, Forbes, and the Washington Post contributed to this report.)
Print this piece
Alabama may need 2,500 more ventilators. It's having to compete to get them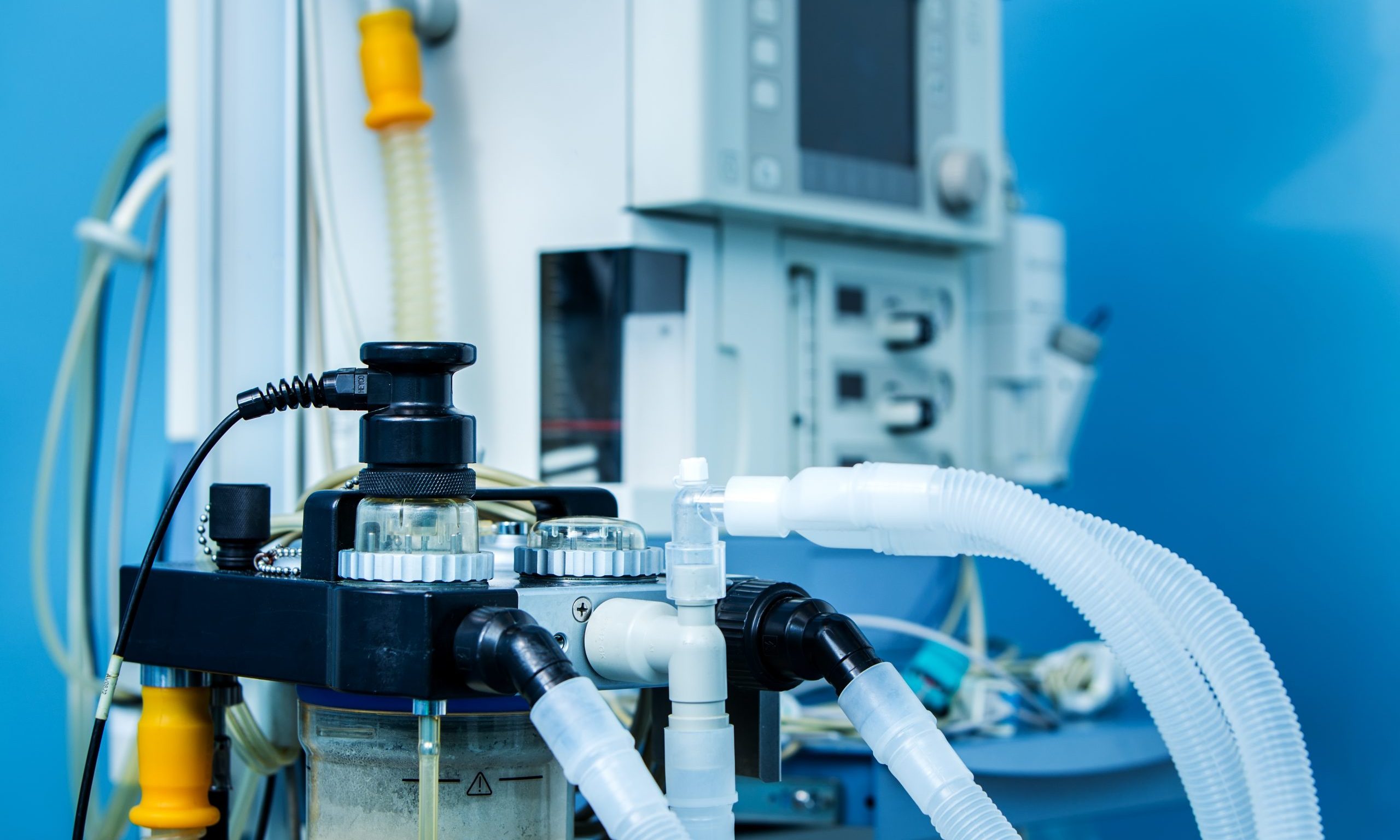 Alabama may need 2,000 more ventilators than it has, and it's being forced to compete with other states to get them on the private market.
State Health Officer Dr. Scott Harris said Friday that the Alabama Department of Public Health is attempting to source its own ventilators as a number of hospitals in the state are already struggling and asking for more.
The state requested 500 ventilators from the federal government through the Department of Health and Human Services and the national strategic stockpile. It asked for 200 of them to be delivered urgently.
"HHS has indicated that they're not going to fulfill that anytime soon because they're still taking care of places like New York City," Harris said in an interview with APR.
When Alabama nears an expected surge — say 72 hours before hospitals are expected to be overwhelmed with patients requiring life support — they may be able to make the extra ventilators available.
So Alabama, like a number of states, is being forced to try to source ventilators on its own through the private market, where hundreds of hospitals, all the other states and other countries are trying to do the same.
Harris said he signed a purchase order Thursday for 250 more ventilators.
"We're waiting to see, and then there are others that we're waiting to hear from," Harris told APR. "We're doing our best to try to source these in any way that we can."
"We're attempting to source those ourselves, but as you know, all the states are looking to source their own and in some measure competing with each other," he said a press conference Friday evening when Gov. Kay Ivey announced a shelter in place order.
Alabama Sen. Doug Jones said Thursday that Alabama will likely make additional requests, but there are only 10,000 ventilators in the national stockpile and in the U.S. Department of Defense surplus. And with every other state in the country also requesting these supplies, the federal government has said that states should not rely on the national stockpile to bolster their ventilator capacity.
By Friday, nearly 1,500 people were confirmed positive with the virus. At least 38 have died. Dire models from the Institute for Health Metrics and Evaluation at the University of Washington — models that influenced the state's decision to issue a stay-at-home order — project that by mid-April, Alabama could have a massive shortage of ventilators and hospital beds.
"The timeline I think makes sense and the time when we're expected to have a surge is the part that was most useful to us," Harris said. "We've been trying very hard to get an order in place with regards to this surge that we expect to happen."
The model estimates that Alabama could have a shortage of 20,000 hospital beds, 3,900 intensive care beds and more than 2,000 ventilators.
At least 3,500 ventilators would be needed at the peak of the COVID-19 outbreak in mid-April, according to the IHME model. Last month, Alabama Hospital Association President Donald Williamson said the state has a surge capacity of about 800.
The same model projects that about 5,500 people could die from COVID-19 in Alabama by August. However, the model is live and is regularly adjusted. Earlier this week, it suggested that 7,000 people could die by August.
Harris said the state, over the past couple of weeks, has added a few hundred additional ventilators to its capacity by converting anesthesia machines and veterinary ventilators for use on those infected with the coronavirus.
"Yet, even with adding all of those ventilators, going up by a few hundred units, which means to tell you that we're still using around the same percent of all of our ventilators even though the number [of ventilators] is going up," Harris said. "So we know that there are more patients on ventilators."
The state health officer said some hospitals in the state are already struggling but others are cooperating to share resources.
"They are really working hard to make sure that they have what they need, and we're trying very hard, along with the governor's office, to make sure that Alabama has enough inventory," Harris said.
Print this piece