Steven Reed, David Woods advance to runoff for Montgomery mayor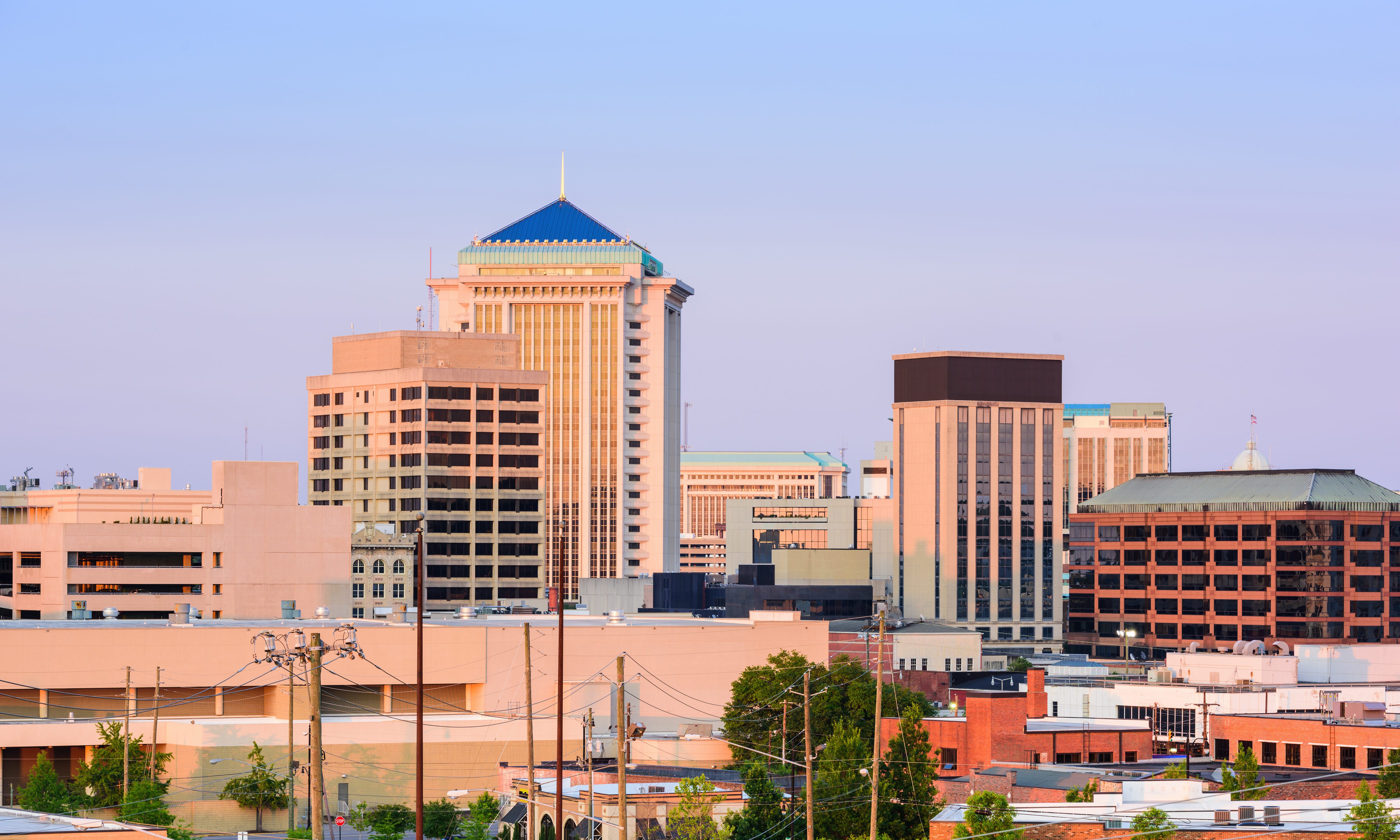 Montgomery voters went to the polls Tuesday and as most observers expected, Steven Reed and David Woods received the most votes and will advance to the runoff election.
Reed is the probate judge of Montgomery County. Woods is a prominent businessman and broadcaster who owns three television stations including Montgomery's Fox affiliate. From early in the process, most observers expected that it would be Reed and Woods in the runoff.
As of press time 47 of 48 precincts had reported.
Steven L. Reed had 18,485 votes (42 percent), David Woods received 10,245 votes (24 percent), Edward F. Crowell: 5,257 (12 percent), J.C. Love III had 4,233 votes (10 percent), County Commissioner Elton Norris Dean, Sr. had 1,828 (4 percent), former Congressman Artur Davis received 1,780 votes (4 percent), Victorrus E. Felder had 872 votes (2 percent), Shannon Ferrari received 277 votes, Ronald L. Davis had 186 votes, Bibby Simmons 155,Butler Browder 127 and Hobson Cox: 91
Reed thanked his supporters at his election night event and said, '"This is a chance for us to not only impact today, but to change tomorrow, and to change days beyond that because what we want to make sure we do is that we're truly bringing opportunity to everyone in this city, regardless of their zip code, regardless of their neighborhood."
Despite the second place finish Woods expressed confidence.
"We feel great," Woods told reporters. "Montgomery's an amazing place. Tonight, Montgomery said they want a humble servant, they want a business leader to take this city forward into the future."
Steven Reed is the son of Alabama Democratic Conference Chair Joe Reed.
Reed was born and raised in Montgomery. Reed has earned a Bachelor of Arts degree, cum laude, from Morehouse College where he also lettered in football. He also has a Master of Business Administration degree from Vanderbilt University's Owen Graduate School of Management
As Probate Judge, Reed has expanded access to representation, improved facilities, added a $million of new voting machines, and modernized the office to better serve the community.
Reed's contribution toward the creation of the Alabama Healthy Minds Network has helped hundreds of people get the treatment and services they need instead of spending time in jail. He has made improvements to mental health services. He worked across the aisle with former Sec. of State Jim Bennett when he initiated a statewide voter PR campaign centered on educating the public about new Voter ID laws and was named to the Department of Homeland Security's Election Integrity Commission.
Steven Reed is very active in the community. He is an alumnus of Leadership Alabama, serves on the boards of the River Region United Way and Britton YMCA, is a volunteer YMCA football coach and a member of the Metro Board of the Montgomery Area YMCA.
Steven attends Community Congregational United Church of Christ where he is the Moderator. He is also an active member in Omega Psi Phi Fraternity, Inc. and Sigma Pi Phi Fraternity, Inc.
Reed has received the Alpha Phi Alpha Fraternity, Inc. Dr. Martin Luther King Leadership Award for Governmental Service, and was chosen as a New Deal Leader. He was also invited to the Aspen Institute Justice and Society Seminar and traveled to Israel at the invitation of the American Israel Education Foundation.
Reed and his wife Tamika have three children.
Reed has been endorsed by Tuscaloosa Mayor Walter "Walt" Maddox.
David Woods is emphasizing fighting crime in his campaign.
"At what point do we say: enough? It's time to tackle crime instead of accepting it as the norm," Woods said recently following the shooting of a toddler. "Much of this violence is because of drugs. My policy will be ZERO TOLERANCE!"
Woods said that he has a plan to return law and order to Montgomery. Part of Securing Montgomery's Future is to ensure our officers have the training, equipment, manpower, and trust of the community.
David Woods was born in Dothan, the 7th of 9 kids. He attended the University of Alabama. Following college, he worked for his father's television business in California, Texas, and Louisiana. David left his father's company in 1985 to purchase WCOV-TV Montgomery. WCOV later became one of the first affiliates of the Fox Network. Today Woods Communications owns three television stations serving Montgomery and surrounding areas.
Woods was instrumental in the development of the Amber Alert Program for the state of Alabama during his time as President of the Alabama Broadcasters Association. He was subsequently named Broadcaster of the Year in 2006.
David assists law enforcement officials in their efforts to protect our community and keep criminals off the street, which has led to numerous awards. He was awarded the City of Montgomery Citizen Service Medal by the Chief of Police for his support of the Montgomery Police Department. Montgomery's District Attorney awarded David for his support of Crime Victims Rights. The Governor and Attorney General recognized David for his efforts in supporting public safety officers.
Woods has gone on several church mission trips visiting Ecuador, the Dominican Republic, Haiti, Honduras, Uganda, Zimbabwe, Kenya, India and most recently Poland. Woods is very active in the Montgomery community and currently serves on the board of directors for the Montgomery YMCA and River Region United Way.
David and his wife Donna have 3 children and 3 grandchildren. They are active members of St. James Methodist Church where David served on the board for seven years. David led a small group for 8 years and previously volunteered as a Youth Sunday School teacher.
Current Mayor Todd Strange is not seeking re-election.
(Original reporting by WSFA TV and the Montgomery Advertiser contributed to this report.)
Print this piece
Tuberville: Arson, rioting, vandalism, violence are not valid forms of protest
Monday, U.S. Senate candidate former Auburn head football Coach Tommy Tuberville (R) said that Arson, looting, rioting, vandalism, and violence are not valid forms of protest-they are felonies."
Tuberville made the comments after planned protests over the death of George Floyd during an arrest by the Minneapolis Police Department rapidly descended into violence, destruction, and mayhem over the weekend across the countries, particularly in Birmingham where much of the downtown was ransacked by an angry mob.
Tuberville said that these crimes, "Must be punished to the fullest extent of the law."
"Vandalizing the Lincoln Memorial does not honor the life of George Floyd," Tuberville said. "Looting stores and stealing televisions will not stop another death like George Floyd's from occurring."
Tuberville also addressed the attacks on members of the press Sunday night in Birmingham.
"Beating journalists and robbing them of their wallets and telephones is not a social statement," Tuberville stated. "It is simply felons being felons."
In Birmingham, Members of the media were attacked during the protest. ABC 33/40 TV News reporter Stephen Quinn was sucker punched by a masked protestor and then hit in the head with a cup of ice by a second rioter, while the first assailant robbed him of his wallet. The Alabama Medica Group's Madison Underwood was hit in the face by masked assailants, then beaten to the ground where he continued to be beaten until his colleagues were able to drag him away.
"That was terrible. I'm glad my colleagues are okay," Underwood said. "I'm okay. My nose is swollen and bleeding. My phone is gone. I'm thankful to the folks who dragged me out of there, who checked on me, who said nice things. Not sure why that went bad so quickly."
Reporters Anna Beahm, Ivana Hrynkiw, and photographer Dez Wilson were also terrorized,
"Unless anarchy is met with the rule of law, the foundation of our nation will begin to crumble, so I support President Trump's decision to declare Antifa a terrorist organization and his calls to use the National Guard to stop further riots," Tuberville said.
Over a dozen buildings in Birmingham were also attacked including: the Harbert Center, Alabama Power museum, federal courthouse, and the Confederate Veterans Monument.
"Condemning every police officer across the nation for the actions of a few makes no sense," Tuberville continued. "The police officers who have had bricks and rocks thrown at them over in recent days wear the same uniform and badge as the officers who bravely ran into the World Trade Center on 9/11 to save lives. Without the man and women in blue, criminals would routinely rule our streets, just as they have in major cities across the U.S. for the past few nights."
"I don't think anyone can watch the 10-minute video and not feel outrage, anger, and sadness about what happened to George Floyd," Tuberville said. "From all appearances, he had the life slowly squeezed out of him, and it could have been avoided."
"I feel strongly that if someone is guilty of committing murder, they should be put on trial, convicted, and imprisoned, and if someone is guilty of looting a store, setting fire to a business, or vandalizing property, they should be convicted, tried, and locked up, too," Tuberville concluded.
Tuberville is running for the Senate in the July 14 Republican Party primary runoff against former Senator Jeff Sessions. The winner will go on to face incumbent Sen. Doug Jones (D-Alabama) in the November 3 General Election.
Print this piece