New report shows Doug Jones among most bipartisan Senate members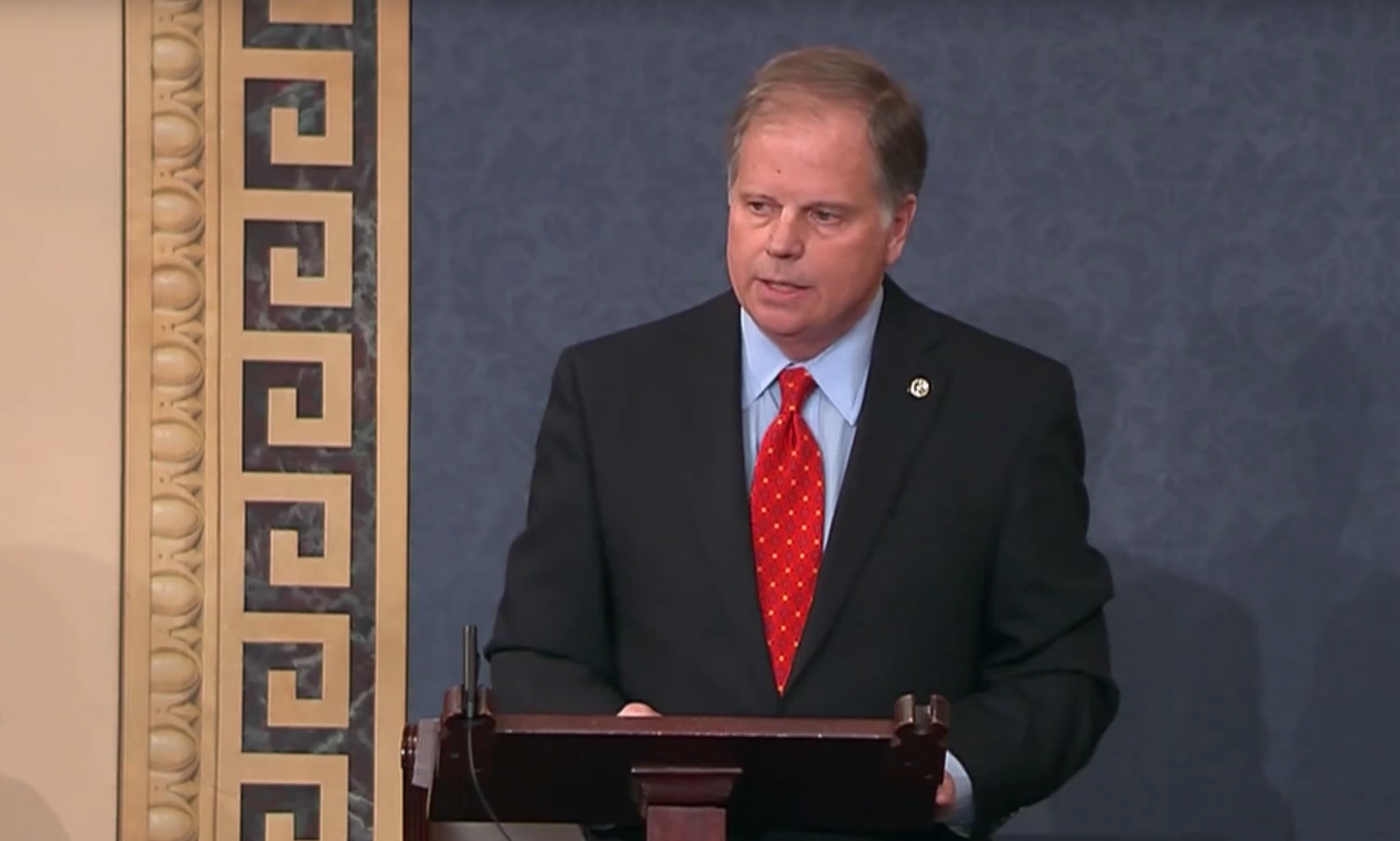 A new report by Quorum Analytics named Sen. Doug Jones one of the U.S. Senate's most bipartisan members.
The report studied bipartisan actions taken so far in the 116th Congress. It found that of all the bills Jones has cosponsored this year, 47 percent were led by a republican.
"Bipartisanship means more than simply reaching across the political aisle; it means finding common ground," Jones said. "I have always believed that in Alabama, and in America, we have far more in common than we have that divides us."
Jones has also led several bipartisan proposals, including the Civil Rights Cold Case Records Collection Act, Rural Health Liaison Act, Fair Access for Farmers and Ranchers Act and the Broadband Connections for Rural Opportunities Act.
Over half of his proposed bills this year have gained republican cosponsors.
"As a United States Senator, I've taken that approach to a number of important issues that impact our people every day – issues like health care, education, jobs, ensuring that we have the strongest possible national defense, and so many others," Jones said. "That is reflected in the strong bipartisan record my team and I have built in the Senate. If we can set aside the divisive partisan politics, we can work together and actually get things done."
Only two other democratic members, Sen. Krysten Sinema, D-AZ, and Sen. Joe Manchin, D-WV, had more bills cosponsored by republicans, with Sinema having 58 percent and Manchin having 51 percent.
Plaintiffs ask for panel of judges to reconsider ruling on Alabama voter ID law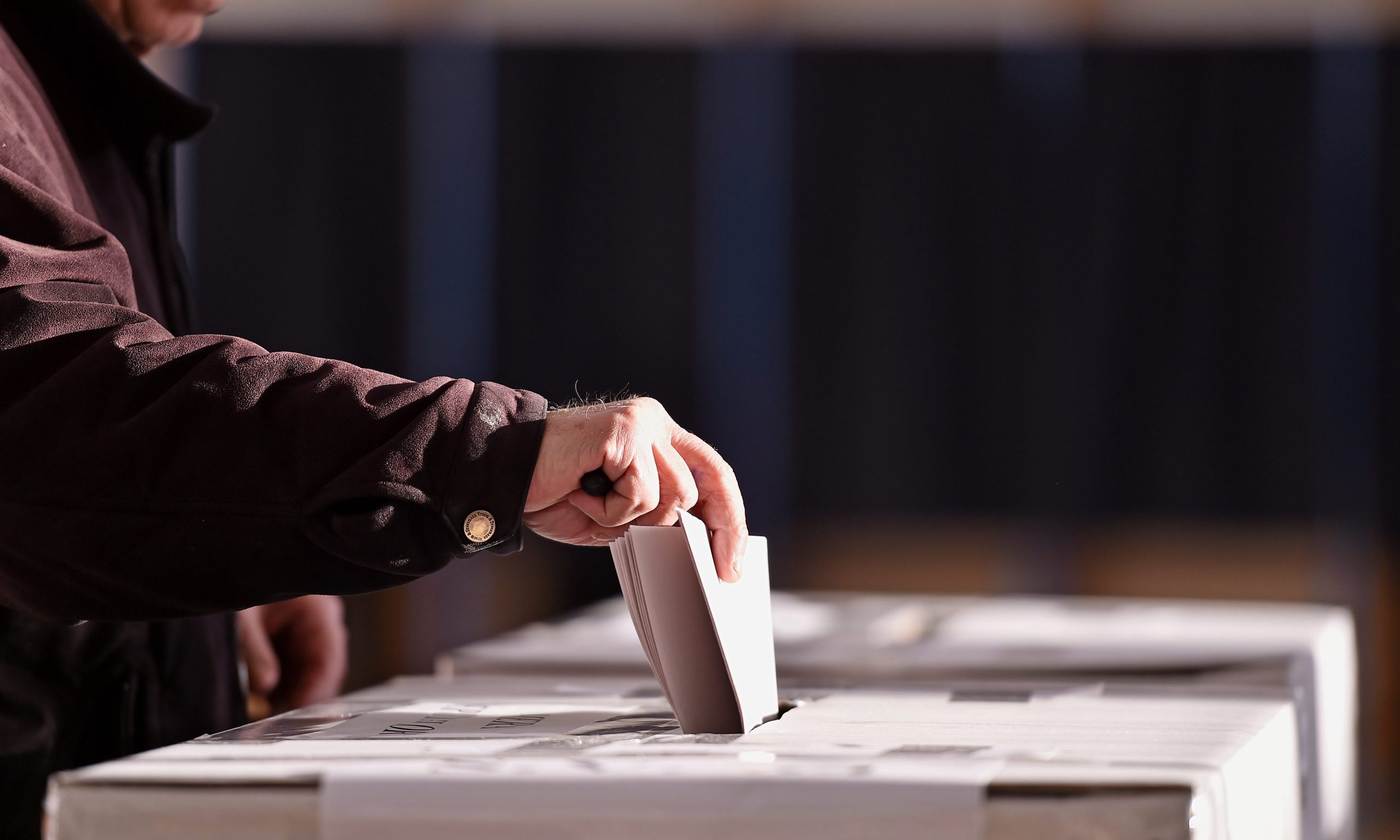 Plaintiffs suing Alabama Secretary of State John Merrill alleging the state's voter ID law discriminates against minorities on Monday asked a panel of judges to reconsider an appeals court decision that affirmed the law. 
The NAACP Legal Defense and Educational Fund on Monday filed a petition Monday asking that all of the judges on the Eleventh Circuit Court of Appeals reconsider the July 21 decision by a panel of three judges that fell 2-1 in favor of the state's voter ID law. 
The 2011 law requires voters in Alabama to show a valid, government-issued photo ID to vote. The NAACP, Greater Birmingham Ministries and several minority voters sued, arguing that lawmakers knowingly crafted the law to prevent Black people and other minorities, who are less likely to have such photo IDs, from voting. 
The three-judge panel of the 11th Circuit Court of Appeals in its July 21 opinion found that the burden of Alabama's voter ID law is minimal, and does not"violate the Fourteenth and Fifteenth Amendments of the Constitution, nor does it violate the Voting Rights Act."
Merrill has argued that the state's voter ID law is meant to deter in-person voting fraud and that the state makes available mobile photo ID units able to provide voters with the necessary IDs.
District Judge Darrin Gayles in his dissenting opinion wrote that voter fraud in Alabama is rare, and that "while there have been some limited cases of absentee voter fraud, in-person voter fraud is virtually non-existent."
Gayles wrote that Merrill presented evidence of just two instances of in-person voter fraud in Alabama's history.
"Despite the lack of in-person voter fraud, Secretary Merrill claims Alabama enacted the Photo ID Law to combat voter fraud and to restore confidence in elections — a dubious position in light of the facts," Gayles wrote.
Gayles noted that former State Sen. Larry Dixon, R-Montgomery, before his retirement in 2010, sponsored similar voter ID bills.
"During this time, Senator Dixon made repeated comments linking photo identification legislation to race, including 'the fact you don't have to show an ID is very beneficial to the Black power structure and the rest of the Democrats' and that voting without photo identification 'benefits Black elected leaders, and that's why they're opposed to it,'" Gayles wrote in his dissenting opinion.
"It is clear from the statements of the legislators who enacted Alabama's photo ID law that they passed it for the unconstitutional purpose of discriminating against voters of color," said LDF senior counsel Natasha Merle in a statement Monday. "As long as this law is intact, Black and Latinx Alabamians will continue to be disproportionately excluded from the state's electoral process."
Attorneys in the filing Monday told the court that "roughly 118,000 Alabamians lack qualifying photo ID, and Black and Latinx voters are twice as likely to lack qualifying ID as compared to white voters. Given this evidence, a trial was required to determine whether HB19 violates the Fourteenth and Fifteenth Amendments."