Alabama to produce prototypes for new U.S. Army Hypersonic Weapons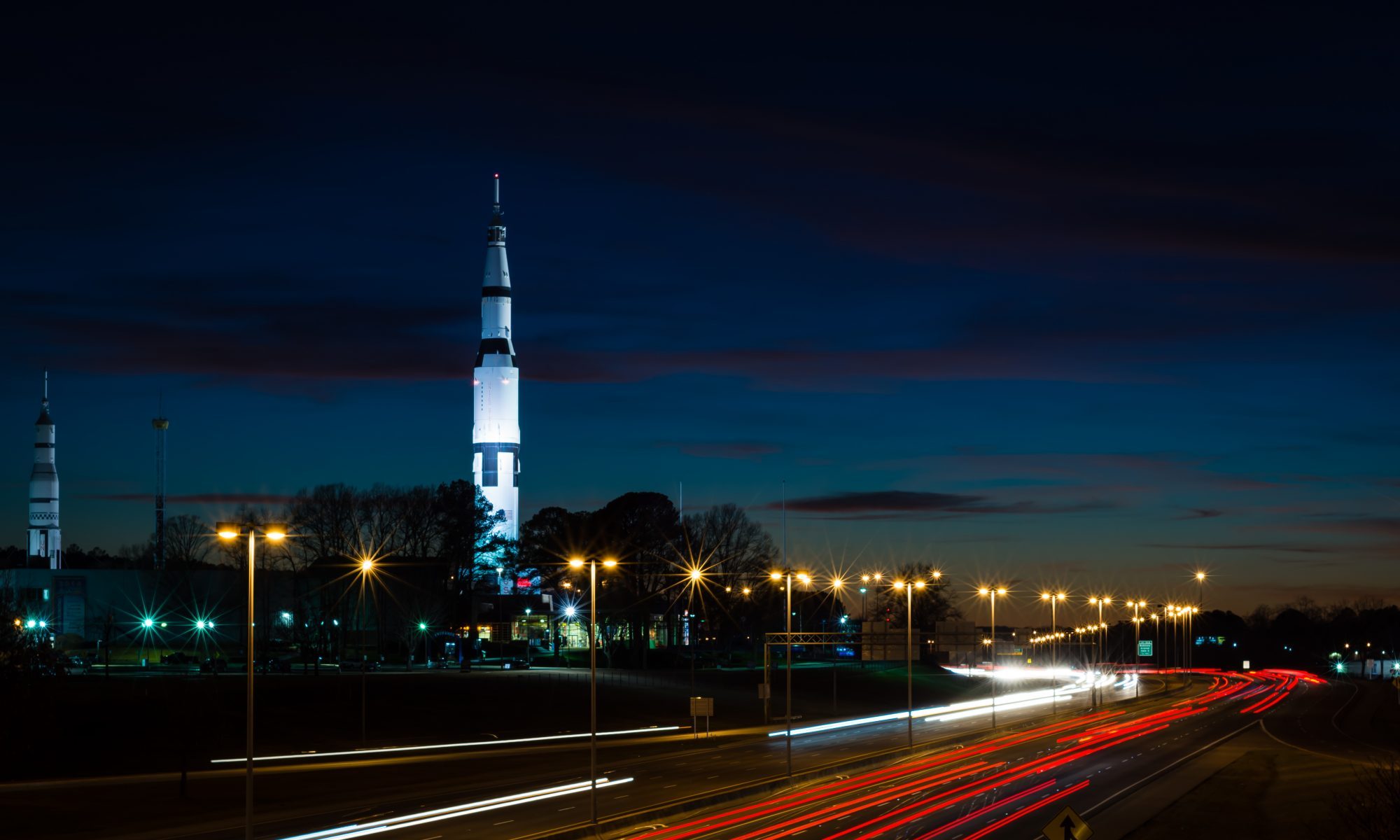 U.S. Senator Richard Shelby, R-Alabama, praised the U.S. Army's decision to award two contracts for work in Alabama related to the production of hypersonic weapon systems.
One of the contracts is for Dynetics Technical Solutions in the amount of $351.6 million to produce Common-Hypersonic Glide Body (C-HGB) prototypes in Huntsville, Alabama. The second contract is for Lockheed Martin in the amount of $347 million to serve as the Long Range Hypersonic Weapon (LRHW) prototype system integrator, part of which will be conducted in Courtland, Alabama.
"Hypersonic weapons are a critical priority as we continue to innovate and improve our nation's defense," said Senator Shelby. "The decision by the Army to select Dynetics, located right here in Alabama, and Lockheed Martin's Courtland facility to advance this important national security initiative is a testament to the complex defense work taking place in our state. These contracts allow us to leverage commercial technology to field needed weapons to our soldiers in just a few years. This is incredible news, not only for Alabama, but also for the entire nation and the modernization of our armed forces."
The $351.6 million contract awarded to Dynetics will provide for the production of at least 20 C-HGB prototypes. Over a three year period, Dynetics, in collaboration with Sandia National Laboratories, will produce the first commercially manufactured set of prototype C-HGB systems. These will be used by the U.S. Army, the U.S. Navy, and the Missile Defense Agency. Dynetics is the prime contractor for the C-HGB and will provide program and supplier management; procurement; assembly, integration and testing; electrical and mechanical manufacturing; and systems engineering for the prototype.
The $347 million contract awarded to Lockheed Martin for its service as the LRHW prototype system integrator will allow for support in manufacturing, assembly, integration, test, systems engineering, and analysis – part of which will occur at Lockheed Martin's facility in Courtland, Alabama.
Economic developer Nicole Jones told the Alabama Political Reporter, "Aerospace and aviation are dominant industries in Alabama. Our state has a long history of supporting the Department of Defense, both economically as well as in terms of devout appreciation for men and women in uniform. The US Army's selection of Dynetics Technical Solutions in Huntsville (Madison County) and Lockheed Martin in Courtland (Lawrence County) reaffirm that our state has the quality and skilled workforce necessary to develop prototypes that are critical to missions involving national security."
The C-HGB will be part of an integrated Army hypersonic weapons system prototype that will deliver residual combat capability to soldiers by Fiscal Year 2023. This will be a new class of ultrafast, maneuverable, long range missile that will launch from mobile ground platforms. Hypersonic weapons are unique in that they are capable of flying at five times the speed of sound and operate at varying altitudes.
Nicole Jones shared, "Congratulations to Dynetics Technical Solutions (DTS) and Lockheed Martin on your contract awards, and thank you for your research and technological advances that aid our economy as well as the safety and security of our country."
These contracts are part of the U.S. Army's work to advance the fielding of a prototype hypersonic weapon by Fiscal Year 2023 and transition the development of Army hypersonic capabilities out of government laboratories and into commercial production.
The Army Hypersonic Project Office, part of the Army Rapid Capabilities and Critical Technologies Office (RCCTO), is administering this effort. The Army Hypersonic Project Office is headquartered at Redstone Arsenal in North Alabama and is led by Lieutenant General L. Neil Thurgood.
Shelby is the Chairman of the powerful Senate Appropriations Committee.
Inaugural Alabama Works innovator awards presented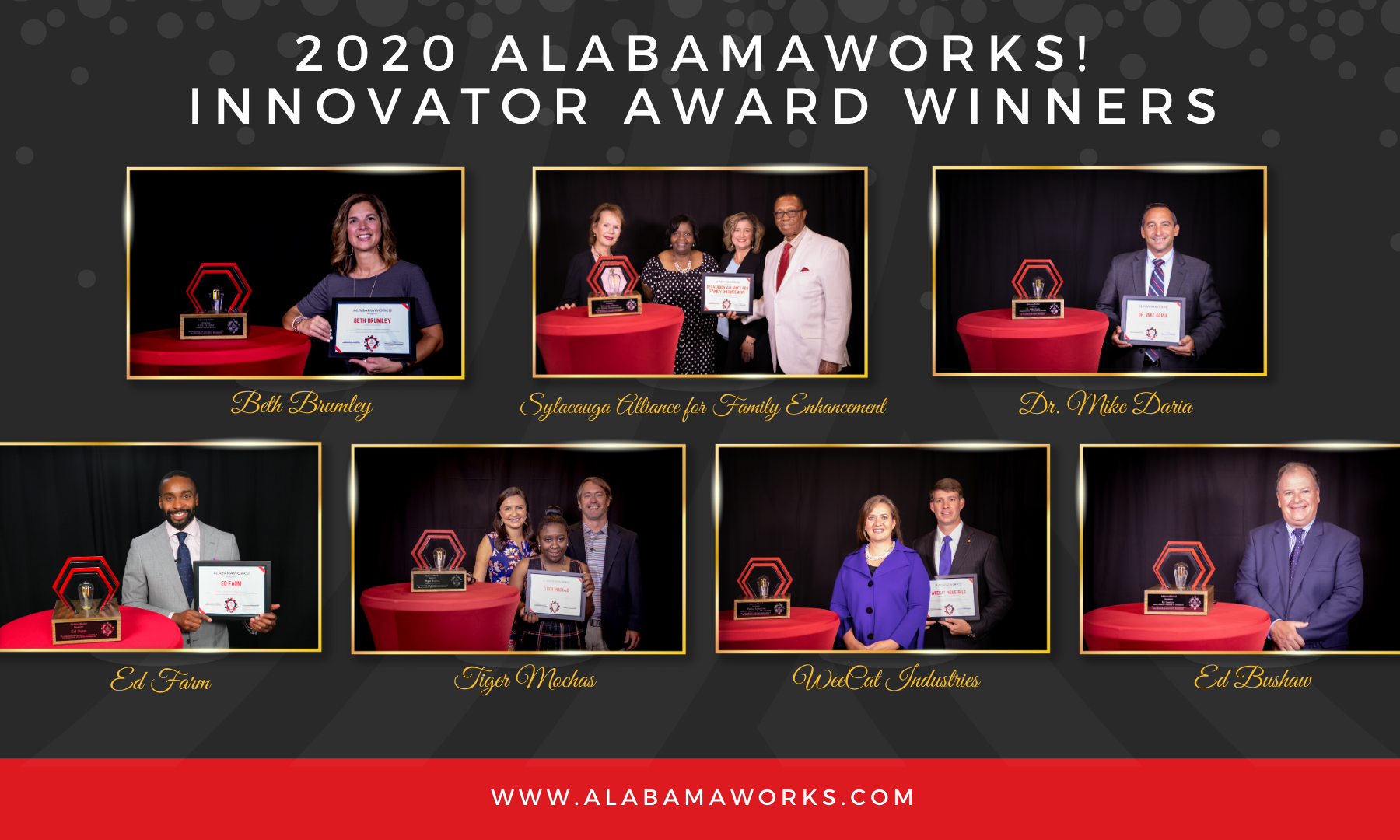 The inaugural AlabamaWorks! Innovator Awards were presented by Gov. Kay Ivey and Deputy Director of Commerce and AIDT Director Ed Castile Thursday during the AlabamaWorks! Virtual Conference.
The awards were developed to highlight people and programs across the state that take an innovative approach to solving workforce challenges and help advance Ivey's Success Plus attainment goal of adding 500,000 highly skilled workers by 2025.
At the time of the inception of the awards, Alabama was unaware of the impact COVID-19 would have on the workforce and although the attainment goal has not changed, our economic and workforce recovery post-COVID-19 will hinge on innovators like those recognized.
"The workforce challenges that we face today are not the same ones that we faced six months ago due to the COVID-19 pandemic that has completely reshaped the workforce landscape," said Gov. Kay Ivey. "The State of Alabama is relying on those who are leading the charge by implementing innovative solutions in their cities, counties and regions to further economic and workforce development."
The recipients are visionaries, outside-of-the-box thinkers and problem solvers. The programs test boundaries, explore new opportunities and reach deeper to bring about change. "It is important to recognize these leaders of innovation and to thank them for their hard work and dedication to the citizens, communities and industries of Alabama," said Ed Castile, deputy director of commerce and AIDT director. "Their innovative approach to workforce development will be key to opening doors, breaking barriers and propelling Alabamians forward."
The recipients of the first-ever AlabamaWorks Innovator Awards are as follows:
Region 1 – North AlabamaWorks – Beth Brumley, Colbert County Schools
Beth Brumley built the Health Science Program for Colbert County Schools from the ground up by using her experience in the healthcare field to provide critical, real-world skills to her students. She developed key relationships within the healthcare community to provide her students enhanced learning opportunities and exposure, which resulted in increased demand for program graduates. Beth was also named the 2020 National New Teacher of the Year through the Association for Career and Technical Education. By bridging the gap between education and employer, Beth has created a formula for success that positively impacts the workforce.
Region 2 – East AlabamaWorks – The Sylacauga Alliance for Family Enhancement (SAFE)
SAFE has been a model for supportive services to empower individuals and families while fostering positive and healthy development of the community for nearly 25 years. In their program, SAFE combines occupational and employability skills to help job seekers be ready to enter the workforce regardless of barriers they may have faced in the past. Their dedication to providing practical solutions to modern problems is a testament to their heart for service and passion for helping their community and region.
Region 3 – West AlabamaWorks – Dr. Mike Daria, Superintendent Tuscaloosa City Schools
Dr. Daria has played a crucial role in the success of West Alabama's workforce development by fostering important relationships between industry and education. His leadership has focused on increased Career Technical Education (CTE) enrollment, supporting local Worlds of Work events and the Educator Workforce Academy. Dr. Daria's emphasis on the importance of identifying career pathways for the students in his district and then providing viable opportunities for students to take those paths, make him invaluable to West Alabama.
Region 4 – Central Six AlabamaWorks – Ed Farm
Ed Farm is the signature program of TechAlabama that focuses on encouraging children and adults to discover and pursue STEM careers. Ed Farm has a vision for a world full of invention, led by citizens who have been equipped with the necessary tools to fill or create the careers of the future. Through equipping educators and communities with innovative tools, strategies and programs they are able to support active learning for all students. With three signature tracks, Ed Farm is poised to help increase educational equity and improve learning outcomes through technology all while preparing the future tech workforce.
Region 5 – Central AlabamaWorks – Tiger Mochas, Auburn City Schools
Tiger Mochas is a collaborative effort between special education students, FCCLA (Family, Career, and Community Leaders of America) members and peer volunteers at Auburn High School. This student-led organization is serving up a lot more than hot cups of coffee to their peers because through their work, students are provided meaningful, hands-on work experience that teaches important functional, social and daily living skills. Graduates of the program leave with not only work and employability skills, but in-demand soft skills that will help them succeed in life and work.
Region 6 – Southeast AlabamaWorks – WeeCat Industries
WeeCat Industries uses a simulated workplace model to meet the growing demand for a skilled workforce. WeeCat saw an opportunity to begin teaching work ethics and employability skills as early as preschool, and rose to the challenge. Their students clock into work, run an assembly line, fill orders, check invoices, meet production quota, interview for new positions and implement quality control all while earning a "paycheck" to be spent at the WeeCat Store before they can even spell the word "school". WeeCat Industries places invaluable skills at a crucial age in development which will shape the future of the workforce.
Region 7 – SAWDC AlabamaWorks – Ed Bushaw
Ed Bushaw with the South Baldwin Chamber of Commerce researched and developed initiatives to address the region's workforce supply to meet the needs of the growing hospitality and tourism industry in his region. His collaborative efforts with business and industry officials resulted in the development of the first Hospitality and Tourism registered apprenticeship program in Alabama. Apprentices receive classroom instruction as well as valuable real-world experience within the hospitality and tourism industry and finish the program with a credential that can be used to advance their career. Ed's ability to adapt to the needs of industry and implement programs that address those needs are vital to the continued success of southwest Alabama.