Dove season begins in most Alabama counties on Saturday
It still feels hot outside, but these last weeks of summer are the beginning hunting season in Alabama. Hunters in 57 of Alabama counties may begin hunting mourning doves and white-winged doves at noon on Saturday, Sept. 7.
Hunters in South Alabama will have to wait another week. Ten counties are in the state's South zone for dove hunting. These are Baldwin, Barbour, Coffee, Covington, Dale, Escambia, Geneva, Henry, Houston and Mobile counties.
Hunters in both zones are reminded that they can shoot no more than 15 doves per day.
The state has split hunting seasons for doves to relieve the hunting pressure on the bird population. In the North zone the season will last from Sept. 7 to Oct. 27.
With the exception of Saturday, September 7, where there is afternoon shooting only, North zone hunters may hunt doves from 30 minutes before sunrise until sunset. The split north season will resume on Nov. 23 and last to December 1. Dove season will resume on Dec. 14 and last to Jan. 12.
In the South zone, the split season will begin on Sept. 14 at 12 O'clock noon and run to Nov. 3. The second dove season in Alabama's ten southern counties will resume on Nov. 23 and run to Dec. 1 and will resume on Dec. 14 and run to Jan. 12.
Remember to have a valid hunting license with you. You must also have written permission from the landowner to hunt that property or be the landowner.
Remember also that if you hunt doves, ducks, coots, geese, brant, swans, woodcock, rails, snipe, sandhill cranes, band-tailed pigeons or gallinules in Alabama, you are required to participate in the Harvest Information Program.
Rabbit season will open on Sept. 14 and runs until March 8. There is a bag limit of just eight rabbits per day.
Similarly, squirrel season opens on Sept. 14 and runs until March 8. There is a limit of just eight squirrels per day.
A special goose season began on September 1 and runs until Sept. 30. The total bag limit is just five dark geese (Canada, White-fronted and Brant). You may not take more than one Brant goose. There is an aggregate bag limit of five light geese (Snow, Blue, or Ross's) may be harvested per day. Geese season resumes on Nov. 29 to Dec. 1 and again from Dec. 6 to Jan. 31.
Teal season begins on Sept. 14 and runs to Sept. 29. Hunters may take no more than six teal per day.
Similarly, clapper rail, Virginia rail, sora and gallinule season begins on Sept. 14 and lasts to Sept. 29. There will be a second season from Nov. 29 to Jan. 21. There is a bag limit of just 15 per day.
Registration for Alabama's inaugural sandhill crane season begins today. Four hundred lucky hunters will be drawn and given sandhill crane tags the first lawfully taken sandhill cranes harvested in the state since World War I.
Alabama hunters may hunt feral hogs, raccoons, opossums, beavers, nutria, groundhogs, coyotes, bobcats, and fox year round with no bag limits. Similarly crows, starlings, and English sparrows may be hunted year round with no bag limits.
Otters and bobcats must be tagged by a by a representative of the Wildlife and Freshwater Fisheries Division within 14 days of harvest.
Alabamians may hunt bull frogs and pig frogs year round, but there is a limit of twenty per day.
Trappers may take beaver, coyote, nutria, feral swine, raccoon and opossum year round.
Bobcat, fox, mink, muskrat, otter, and striped skunk may only be taken by trap between Nov.r 2 and Feb. 29. A special permit must be obtained through your local district office for the trapping of nuisance furbearers outside the dates of trapping season.
Alabama has a breeding population of black bears, particularly in Baldwin County. It is illegal to harvest a bear in the state of Alabama. There are no resident mountain lions known to inhabit the state though wandering big cats are sometimes spotted here. It is illegal to harvest a mountain lion or panther in Alabama.
Deer season, with a bow or crossbow, does not begin until the middle of October.
Clarke, Clay, Covington, Monroe, Randolph and Talladega are the only counties with a fall turkey season. It lasts from Nov. 23 to Dec. 5 and again from Dec. 14 to Jan. 1. The use of decoys during fall season is prohibited, though decoys are allowed in the spring season. There is no turkey hunting allowed at any time of the year in Limestone County south of Highway 72.
Alabama is a sportsman's paradise with a wide diversity of game species including mammals, birds, freshwater fish, saltwater fish, shrimp, oysters, crabs, alligators and even frogs. A moderate climate allows for hunting and fishing year round.
To purchase your hunting and/or fishing license, click here.
High chemical levels in water near Decatur landfill concern environmental group, ADEM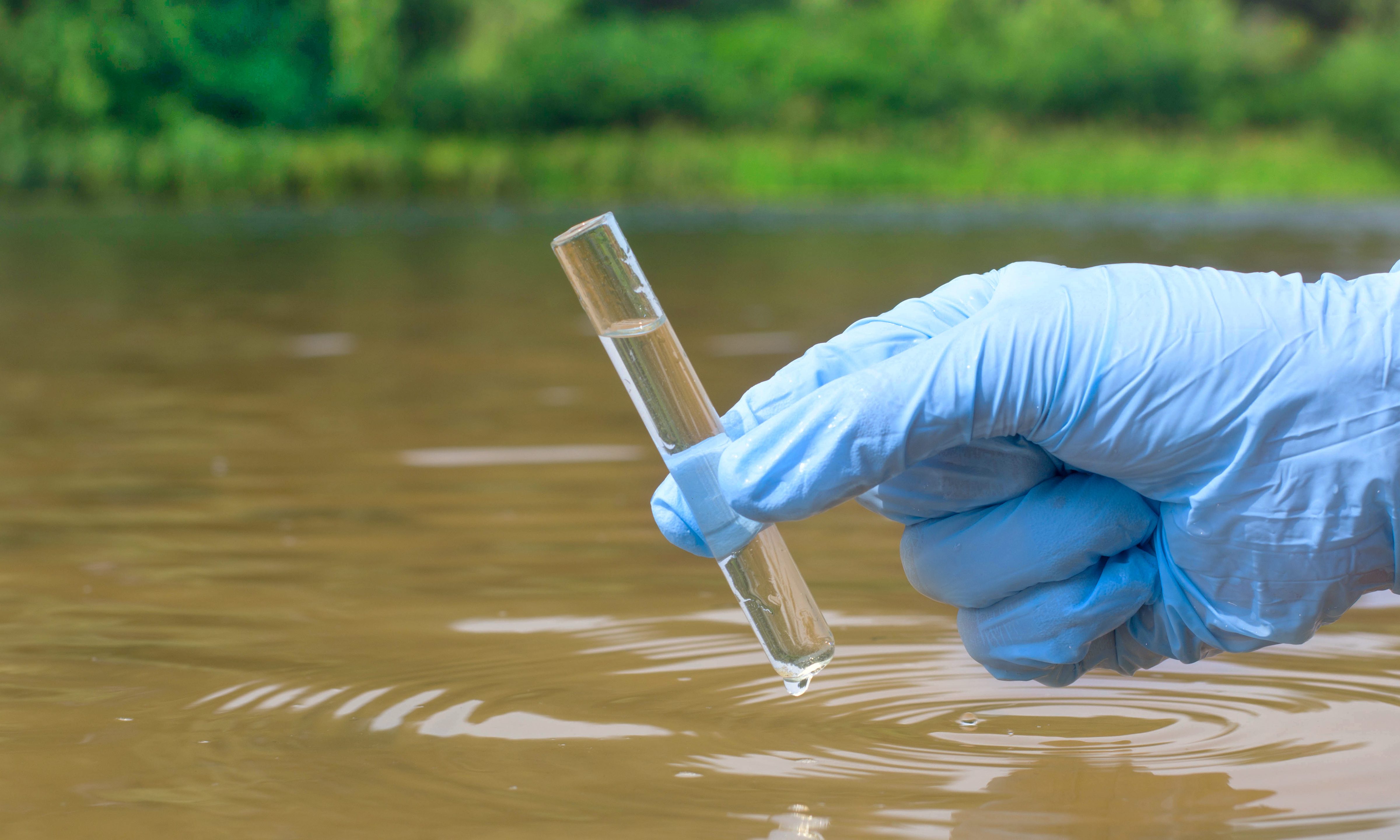 Recent tests of water flowing under an abandoned landfill in Decatur found levels of the chemicals PFAS and PFOS at 51,000 parts per trillion — substantially higher than the 70 parts per trillion the EPA has determined is safe for drinking water — test results obtained by APR show. 
The tests, paid for by the Tennessee Riverkeepers group and conducted on two occasions in the past five months by ALS testing labs, measured chemical levels at the Old Moulton Road landfill site, where water flows directly into Mud Tavern Creek and Flint Creek.
On March 9, testing showed the combined levels of PFAS and PFOS chemicals to be at 49,000 parts per trillion. Two months later, on May 5, the results showed levels of 51,000. Those chemicals, used in manufacturing by 3M, which has a plant near Decatur, have been linked to cancer and various other health issues, particularly in pregnant women. 
"These are alarming levels, and where they're being discharged is also of concern to Riverkeeper because they are being discharged into a part of the county that we thought was not as contaminated," Tennessee Riverkeeper founder David Whiteside said in an interview with WHNT-19 earlier this week. "They're also flowing into the Point Mallard area, and possibly flowing into the drinking water intake because the creek that they're flowing into empties upstream from our drinking water intake."
In a response on Wednesday, the Alabama Department of Environmental Management acknowledged that it is also concerned with the testing results — although the agency also said it was unable to verify the Riverkeepers' test results because it wasn't sure of the protocols — and said it is working with the EPA and others to develop a plan for addressing the chemicals. 
However, ADEM also noted that it is somewhat limited in its possible responses, because the EPA has yet to set acceptable PFAS/PFOS limits for ground water or bodies of water, such as creeks and rivers. (The 70-parts-per-trillion limit is only for drinking water.) Without those limits, ADEM is unable to impose fines or force remediation efforts by 3M or other responsible parties or even issue warnings. 
ADEM spokesperson Lynn Battle said that while the agency hasn't been able to alert nearby residents of increased PFAS/PFOS levels, in this particular case, the area is already under a do-not-eat advisory for fish due to high levels of mercury. 
She said the Department is now working on a much larger and more comprehensive plan for dealing with PFAS/PFOS chemicals. 
"ADEM wants to reassure the public, especially citizens who use our waterways, that we are working to put in place measures which provide the utmost protections for Alabamians and the state's waters and lands in regard to PFAS," Battle said. "Those measures will include remediation and will limit exposure to the compounds now and in the future."
This is not the first incident of the Riverkeeper organization finding and testing old dumping sites in north Alabama, particularly around Decatur. 3M and other companies in the area have faced numerous lawsuits, and Tennessee Riverkeepers currently has a federal lawsuit pending. 
One of the largest concerns about the PFAS/PFOS contaminants is that they could seep into the drinking water, as they did in west Morgan and east Lawrence counties a few years ago. Those issues prompted the water authority in the area to tell people to stop drinking the water. 
Decatur Utilities, which supplies water in the Decatur area, said its testing continues to show only acceptable levels of PFAS/PFOS. In a statement issued to WHNT this week, DU said its levels "have consistently been less than 5 (parts per trillion)."
Battle said ADEM has reviewed DU's submitted, regular testing results for drinking water and is comfortable that the water is safe to drink.