Key man behind bid for Alabama prisons tied to controversial private prison operations, lawsuits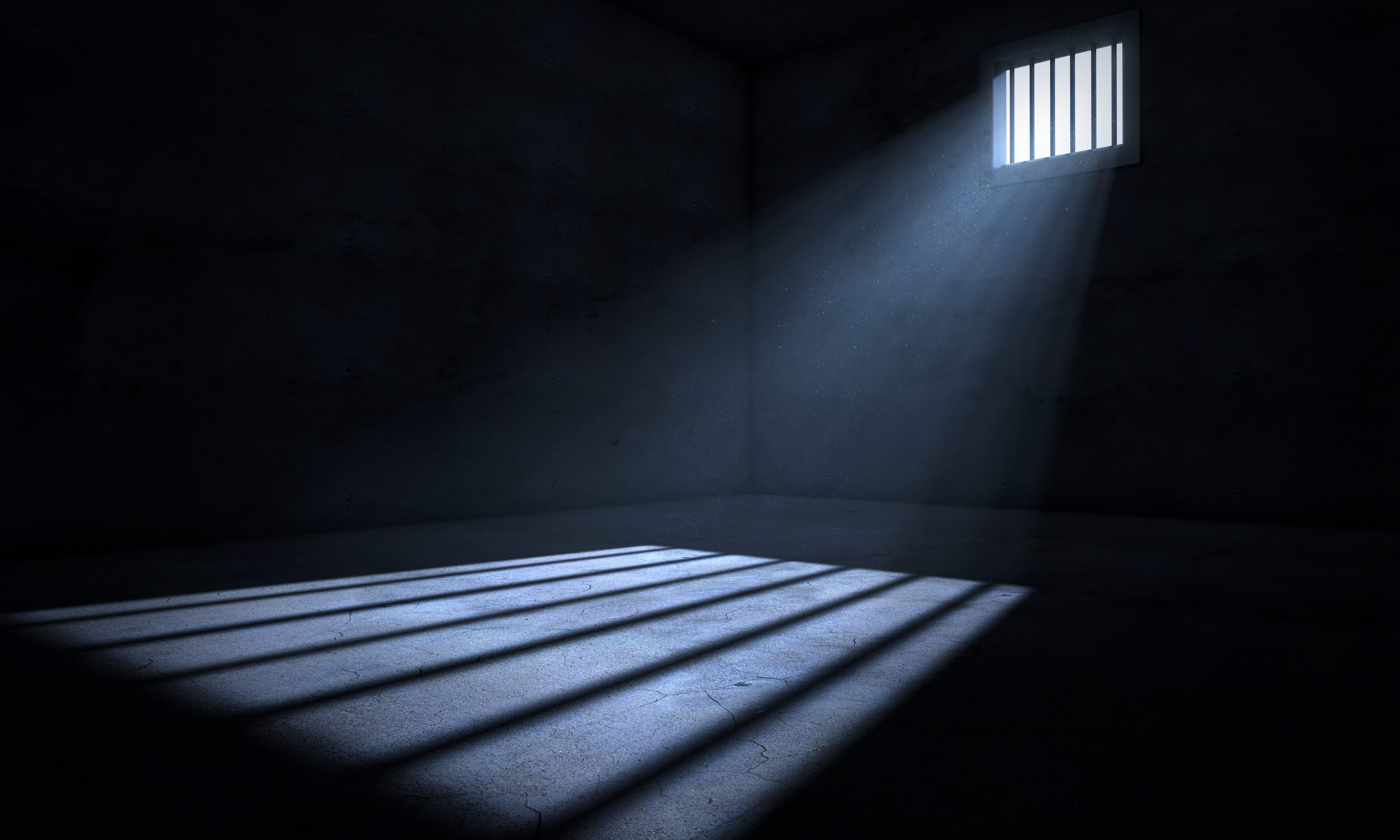 One of the companies vying for millions in taxpayer dollars to build Alabama's new prisons is owned by the ousted former CEO of one of the other four companies in the running. 
That man, Tennessee businessman Doctor Robert Crants Jr., was also involved in a recent lawsuit connected to a privately owned and operated prison in Alabama, which resulted in Crants agreeing to pay back $2 million the company says he took without the company's knowledge or approval. 
Gov. Kay Ivey last week announced the five companies in the running to build one or more of three planned new prisons are: The GEO Group, Inc., Corvias, LLC, Corrections Consultants, LLC, CoreCivic, Inc. and Alabama Prison Transformation Partners. 
APR first reported last week that B.L. Harbert International and Star America Infrastructures are two of the entities behind the secretive Alabama Prison Transformation Partners, but there are likely other partners. The Alabama Department of Corrections last week declined to name the the companies behind the Alabama Prison Transformation Partners, which has no online presence and does not appear to be registered in any state. 
While three of other companies on the list are known entities, Corrections Consultants LLC remained a bit of a mystery as well. There is a company by that name based in Pennsylvania, and attempts last week to reach its owner were unsuccessful, but on Tuesday that owner confirmed to APR that her company hadn't applied to build Alabama's prisons. 
 A separate Corrections Consultants LLC was formed in June 2017, according to the Alabama Secretary of State's website.
Demopolis attorney Woodford Dinning Jr. is listed as the registered agent of Corrections Consultants LLC, according to the Secretary of State's website. Dinning told APR by phone Tuesday that while he never met Crants, he did work with some of his consultants to incorporate in Alabama in hopes of building in Demopolis at the time. That project never came to be, Dinning said. 
"I just helped them with some paperwork," Dinning said.
Ann Page is listed as director of business development for Corrections Consultants LLC on the company's Alabama incorporation papers. 
Attempts to contact Page on Tuesday were unsuccessful but her LinkdIn account states that she's worked at Corrections Consultants since 2015 and that the company is based in the Nashville area. 
Tennessee's Secretary of State's website lists Corrections Consultants LLC as having last formed in 2015. 
In 2017 an address change for the company listed a physical address of 1310 Chickering Road in Nashville, which is the $4.5 million home of Nashville businessman Doctor Robert Crants Jr., according to property tax records. (Doctor is his legal name from birth, but Crants has gone by Robert throughout his adulthood.) 
The records change on the Tennessee Secretary of State's website in 2017 also changed the name of the registered agent of Corrections Consultants from "Doctor" to "Shirley". Crants is married to Shirley Crants, according to court records. 
Crants was one of the three co-founders of Corrections Corporation of America, which was founded in Tennessee in 1983 and later changed its name to CoreCivic following a series of lawsuits over prisoner abuse, prison riots and escapes.
CoreCivic is the second largest private prisons and immigrant detention company in the U.S. and is one of the five hoping to land Alabama's new prison contracts. 
Attempts to find contact information for Crants were unsuccessful Tuesday. 
Crants was terminated from his CEO position at Corrections Corporation of America (CCA) in 2001, according to the company's press release, which stated the move was part of a "corporate restructuring" plan. 
In 1999 CCA reported a net loss of $203 million, according to Prison Legal News. The loss followed the company's formation in 1997 of a seperate operating company, Prison Realty Trust Inc., which exempted the company from federal corporate income taxes. 
The move had disastrous results, however, and Prison Realty Trust defaulted on its debts. CCA's stock dropped to below $1 a share, according to news accounts, and shareholders filed lawsuits. Crants was terminated in 2001. 
Shortly after the Sept. 11 terrorist attacks Crants formed a new company, Homeland Security Corporation, which sought federal contracts to train baggage handlers and air marshals. 
A former partner in that business, Bruce Siddle, sued Crants in 2008 alleging Crants and other defendants stole more than $1 billion out of the company.  A federal judge in 2010 tossed the suit and ruled that Siddle had signed releases that covered the defendants' actions, according to the Nashville Post.  In 2013 the judged ordered Siddle to pay Crants $1.5  million for attorney's fees. 
An Alabama connection, lawsuit
In January 2018 Louisiana-based LCS Corrections Services and a law firm connected to the company's chairman of the board filed a civil suit in the U.S. District Court for the Middle District of Tennessee against Crants alleging that he transferred and spent $2 million from the company through a bond deal without the company's knowledge. 
LCS Corrections Services had previously managed and operated the Perry County Detention Center in Uniontown, AL as well as seven other facilities in Louisiana and Texas. 
Crants became a board member and director of LCS Corrections Services in August 2011, according to the suit, which alleged that he immediately began taking loans for personal expenses, which by 2013 totaled $1.5 million. 
In 2013 the chairman of the board at LCS Corrections Services began the process of refinancing the company's bonds, and without the company's knowledge Crants requested directly to the underwriter that he and another board member, who was appointed alongside Crants, be paid a $2 million fee through that bond deal, the suit alleges. 
Crants withheld any knowledge of that $2 million fee from the company, and LCS Corrections Services only learned of it "approximately one minute before the deadline for the closing of the bond transaction," according to the complaint. 
The money was paid to LCS Holdings, which Crants controlled, the suit alleges, and Crants and his wife "used the $2 million fee for their personal and family purposes and for Crants' business purposes and spent the entire $2 million fee." 
Crants refused to repay the $2 million and the company in January 2014 removed him from the board and asked that he also repay $1.5 million in outstanding loan debt, according to the complaint. 
A law firm connected the chairman of the board of LCS Corrections Services filed suit in a Florida court in 2014 to recoup that $1.5 million from Crants in unpaid loans and interest, and in 2016 a judge ordered Crants to pay $1.7 million. 
U.S. District Judge Eli Richardson on March 22, 2019, entered a final judgement in the Tennessee case and approved a settlement agreement in which Crants is to repay $2 million to the plaintiffs, according to court records. 
In 2015 Geo Group bought the Perry County Detention Center from LCS Corrections Services as part of a $312 million deal to buy all eight of the company's facilities in Louisiana, Texas and Alabama.   
In 2009 two inmates serving sentences for murder and attempted murder escaped the Uniontown facility through a hole cut in fencing. The two were later wounded and recaptured in a shootout with police in North Dakota, and seven workers at the facility were fired, according to news accounts. 
In 2009 Vermont pulled the state's 80 prisoners out of the Perry County Detention Center  following reports of violence among inmates due in part to understaffing, according to news accounts. 
Alabama housed 448 inmates at the Perry County Detention Center in 2011, according to Alabama Department of Corrections statistics. In 2012 the number of state inmates held there dropped to seven, according to the department's statistics.  
Crants tries in California
In 2014 the city council in Adelanto, California considered a proposal by Crants and his LCS Holdings LLC to build a 3,264-bed prison to accommodate Los Angeles County's inmate overflow, according to the San Bernandino Sun. 
The Adelanto City Council later approved of Crants' proposal to build the prison, but according to The Daily Press Crants had to gain approval from L.A. County before buying the land where the prison was to be built.L.A. County supervisors wouldn't pass off on the project, however, in December 2015 The Daily News reported that the project was dead. 
LCS Holdings LLC became inactive in August, according to the Tennessee Secretary of State's website. 
While APR was able to identify the businessman behind Corrections Consultants and two of the business behind the Alabama Prison Transformation Partners, others connected to that partnership likely remain unknown, and the state Department of Corrections isn't saying.
In a statement to AL.com last week ADOC declined to give any information about those companies, saying in a statement that the department promised to keep all information private until contracts have been finalized. 
Asked by APR on Tuesday what state law the ADOC claims gives the department the right to keep names of these companies private, the department declined to mention any such law, and instead sent the same statement sent to reporters last week. 
"Integrity and fairness has been, and will continue to be, of the utmost importance throughout the procurement process. The Request for Qualifications assures competing developers that "any information received in response to the solicitation/request will not be publicly available until final contract(s) has received all approvals."
"To protect the integrity of the competitive selection process and to avoid inviting outside influence or legal challenges, the Alabama Department of Corrections cannot release information contained in the respondents' Statements of Qualifications."
The state has estimated the cost to build the three new prisons at $900 million.
Opinion | A gruesome murder should point Montgomery in a new direction
The city didn't arrive overnight at a place where 16-year-old girls are drinking smoothies after a gruesome murder, and the road out of it won't be a short one either.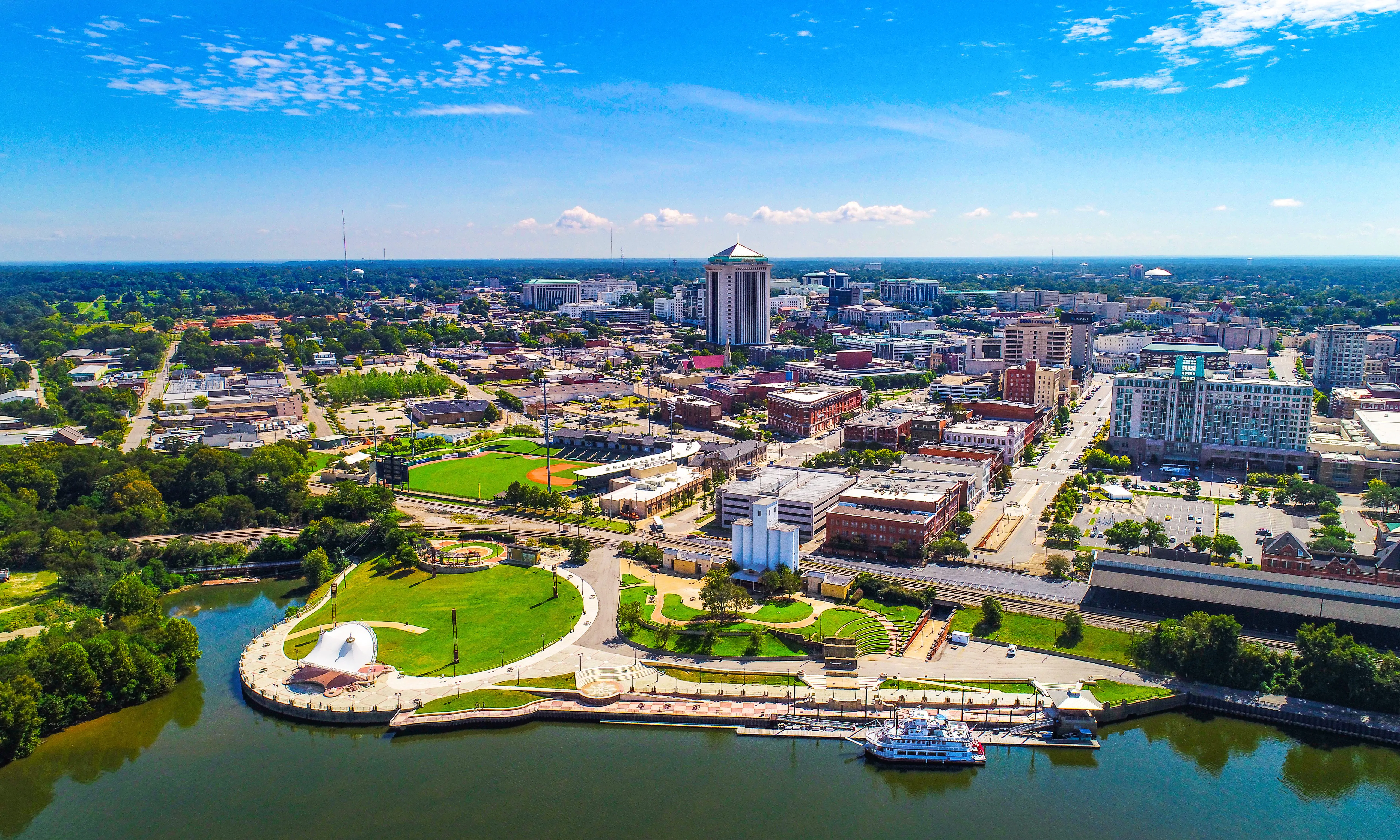 The facts of 17-year-old Luna Pantaleon's death are hard to stomach. The Montgomery teen was beaten with a metal pole and left to drown in a ditch. Her face was so badly beaten, with so many facial fractures, that the exact cause of her death couldn't immediately be identified.
Her alleged killers are three 16-year-old girls. They reportedly went to McDonald's after the murder and had smoothies. 
Those details were provided during a court hearing on Wednesday as reported by the Montgomery Advertiser. They are enough to cause you to pause while reading to take a deep breath. But these details are not the only ones that should get attention. 
The testimony of a Montgomery police detective who investigated the crime, and who interviewed the three girls who have essentially admitted to the crime, provided other disturbing details that paint a picture of the lives of Montgomery's underprivileged youth — lives filled with violence and firearms, with late-night fights and "hits" put out on houses by 10th graders. 
This reality for many young people in Montgomery isn't exactly a hidden secret. 
I can't tell you the number of homeless teenagers I spoke with or tried to help while in Montgomery. I can't tell you the number of conversations I had with middle schoolers who were in gangs, and who spoke openly about carrying handguns and other semi-automatic weapons. 
Don't get me wrong. Montgomery is not the wild west, and every poor, Black person in the city isn't part of a gang or spending their nights shooting at each other. 
But there is a level of violence and bad behavior that is growing and taking root in many communities. And it is happening because too many young people in those communities see no other viable alternatives. 
A never ending cycle of poverty and despair — a cycle that has lasted, in some cases, for multiple generations — has left them turning to other means of getting by, of finding love and acceptance, of finding guidance no matter how misguided that guidance might be. 
And every bit of it can be traced back to one problem: education. Or, in Montgomery's case, the lack of it. 
Segregation was common in all of Alabama in the 1950s and '60s, but few cities in America clung to it as tightly as Montgomery did. When the Brown v. Board decision came down, private schools in Montgomery started to pop up — at one point a record number of them. And as the population grew, so too did the cities and the school systems surrounding Montgomery. 
In 2020, Montgomery's private schools are more than 90 percent white. Montgomery's public schools are more than 95 percent Black. Those numbers have not changed much over the years. 
But even more problematic is that Montgomery's public schools are also serving a disproportionate amount of low-income students. That most of the poor people in Montgomery happen to be Black is a simple byproduct of the racism that saw Black citizens denied work, denied decent business loans, denied home loans for certain areas and denied acceptance into most state universities. 
And having a high number of low-income students means fewer resources, fewer involved parents and more students who struggle through no fault of their own, because working parents weren't home to help with homework, or they don't have internet service. It goes on and on and on.

Now, repeat those problems for a few generations. And, well, you get the idea. 
Exacerbating the problem for Montgomery, though, is a screwed up funding structure that has left its schools funded at the state's lowest allowable levels. There will be an opportunity for Montgomery residents to fix that during Tuesday's election by voting to increase property tax rates in the county. 
It is money that is desperately needed. But that money alone will not solve the issues. Because we're way too far down the line at this point for a few dollars to fix what's broken in Montgomery. 
It's going to take the entire community putting aside their differences and their finger-pointing and their hate and actually working towards solving the problems, instead of just constantly pointing them out. It's going to require a bunch of people to stop believing that skin color somehow makes a child less worthy of a quality education or more likely to be a criminal.

Mayor Steven Reed and several others have done a remarkable job to this point bringing together groups of people who have historically opposed any tax increases for the schools. He's going to have to build on that goodwill going forward. 
Because while more money will certainly make a difference, it won't put a parent in place. It won't assure kids are getting quality medical care and mental health care. It won't put food on the table at night or turn the broadband on. 
There will need to be more education options opened up for adults. There will need to be more comprehensive options available in some communities. This will take time and money, and it won't be easy.
But here's the one thing I know: the overwhelming majority of people in this world, and in Montgomery, want to succeed. They want to take care of themselves and their children. They want their kids to receive a decent education. They want a good job and to pay their bills and sleep easy at night. 
If you show them a pathway to such a life, they will take it. 
The city didn't arrive overnight at a place where 16-year-old girls are drinking smoothies after a gruesome murder, and the road out of it won't be a short one either. But passing this tax increase, and the community-wide dedication to this cause that it represents, is a damn fine start.