Cam Ward re-elected chairman of Legislature's Committee on Energy Policy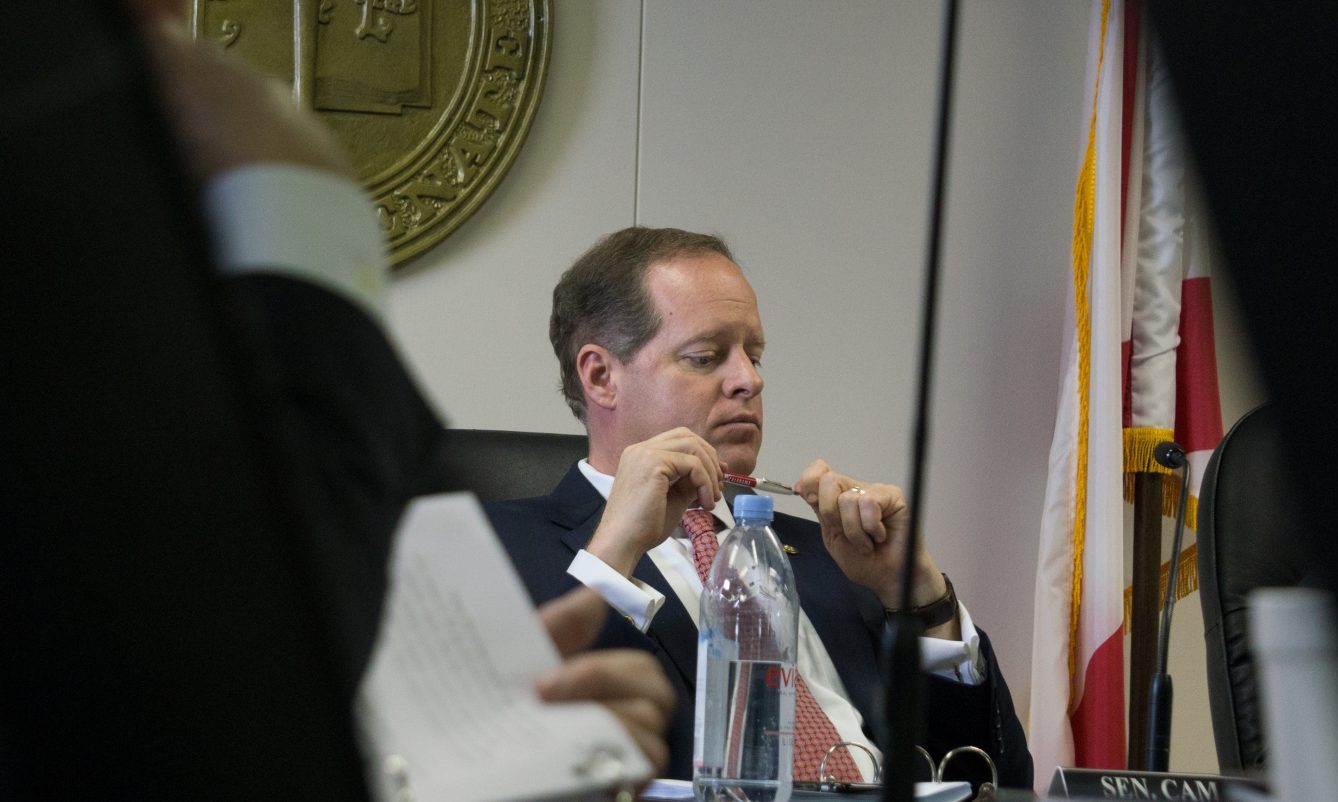 Tuesday, State Senator Cam Ward, R-Alabaster, was re-elected as the Chairman of the Alabama Legislature's Committee on Energy Policy.
The Energy Policy Committee is tasked with making recommending to the Governor and the State Legislature on courses of action to tackle in addressing Alabama's many energy challenges.
"It is an honor to once again lead this team of citizen-legislators, as we work with Governor Ivey's administration to craft policies that will encourage the development of cheap and reliable energy sources," Ward said. "These are unprecedented times in the energy industry, and we need policies that breakdown the intrusive government regulations that so often hold the private sector back from delivering innovative energy solutions to consumers."
The Energy Policy committee is made up of thirteen state legislators, including four members appointed by the Speaker of the House of Representatives and four appointed by the President Pro Tem of the State Senate. Rep. Mac McCutcheon (R-Monrovia) is currently the Speaker and Sen. Del Marsh is the current Pro-Tem.
According to a study by Auburn University at Montgomery (AUM), the total economic impact of Alabama's energy industry in 2015 was $13.22 billion. Additionally, the AUM study found that the energy industry generates 124,000 jobs in Alabama.
"In so many ways, Alabama is at the forefront in producing cheap, reliable energy for the country," Ward said. "The Browns Ferry Nuclear Plant is the second-largest nuclear facility in the U.S., we rank fifth in the nation in electricity generated from biomass or wood and wood waste, and we have the third-highest number of offshore oil rigs in the country."
"Alabama's energy companies are doing inventive work and my goal is that we have policies in place that will reward innovative solutions, which will lead to reduced energy prices for families and businesses," Ward concluded.
Cam Ward is also the Chairman of the influential Senate Judiciary Committee and serves on a number of committees and task forces working on prison issues, sentencing reform, and juvenile justice reform.
According to the U.S. Department of Energy, Alabama is the second-largest hydroelectric power producer east of the Rocky Mountains, after New York.
There are nearly two dozen hydroelectric dams on the state's rivers typically supply almost 8 percent of electricity net generation.
In 2018, Mobile was the largest port of entry for U.S. coal imports by volume and the fourth-largest port for coal exports.
Alabama's Browns Ferry nuclear power plant, with three reactors, is the second-largest nuclear electric generating facility in the country after only Arizona's Palo Verde nuclear power plant.
Alabama ranks 6th among the states in electricity net generation, and typically about one-third of that electricity is delivered to our neighboring states.
Alabama is the fifth-largest producer of electricity from biomass, and the state has the third-biggest timber acreage among the Lower 48 states.
Pro-Growth Conference kicks off with Doug Jones, discussions on COVID impact and a living wage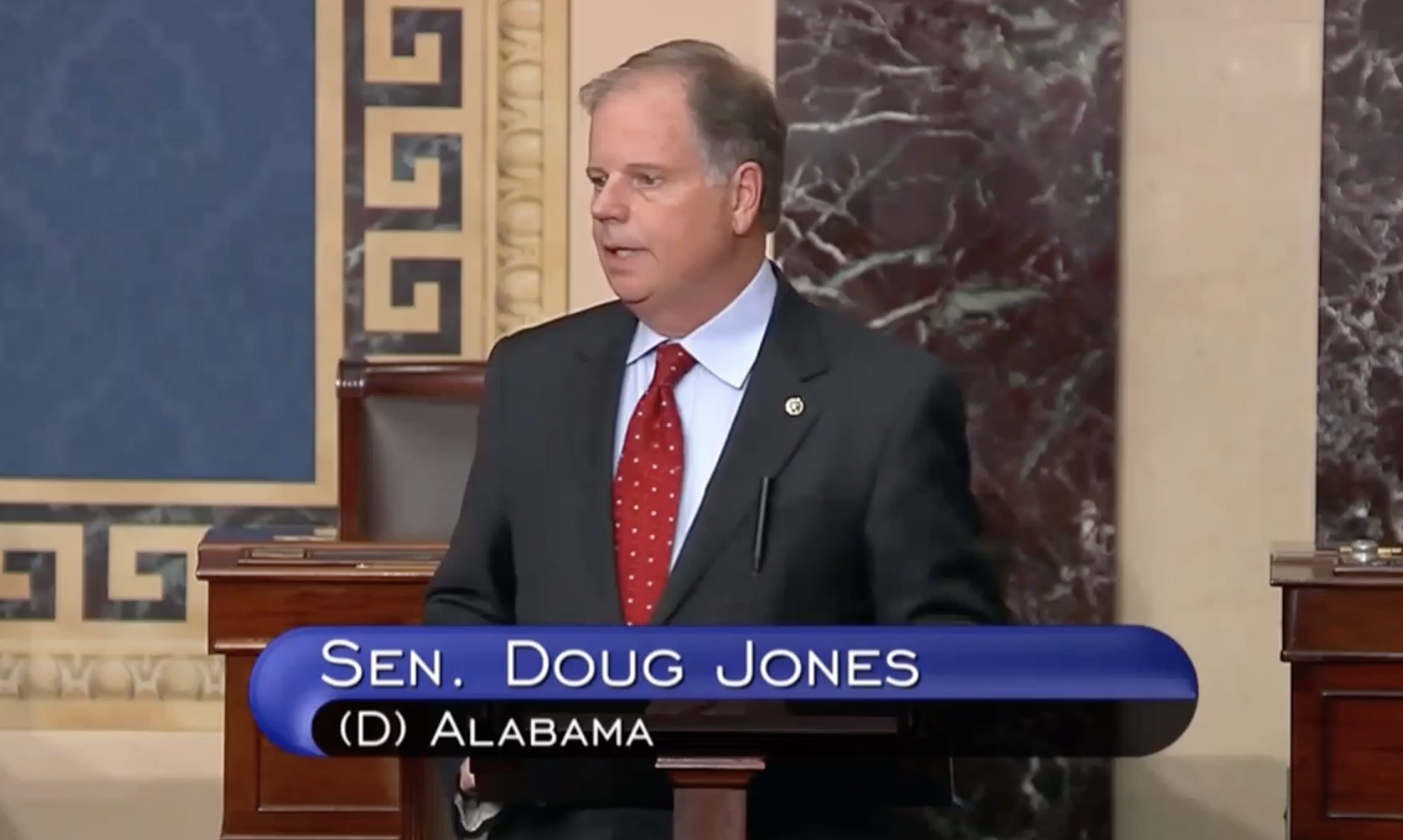 What happens if you just give impoverished citizens $500 per month — no strings attached? Good things, it turns out. The people use that income to buy food, medicine and basic necessities for life. They take a day off work if they're sick and actually get treatment. They quit a second, hourly-wage job that they are overqualified for and instead work towards obtaining a better, higher-paying primary job. 
These are things that the city of Stockton, California, has learned in its year-long living wage program.
The program, while limited in size — only 125 people — has proven to be a larger success than city officials had hoped, and it has opened their eyes to a new, more proactive style of governance, Stockton Mayor Michael Tubbs told Alabama elected officials. 
Tubbs was the featured speaker on Tuesday at the first day of the Pro-Growth Policy Conference, a three-day forum for Alabama elected leaders with guest speakers from around the country offering tips and best practices. 
The first day of the conference began with an opening talk from Sen. Doug Jones, who pressed the need for Medicaid expansion and how expansion has aided other red states. Jones also highlighted the need for broadband expansion and talked about a bill he has in the Senate that would create a broadband main office and dish out about $20 million in money for affordable access.
"Now (with COVID), we know how needed it really is," Jones said. "We see the homework gap that we have. We know there's a need for more telemedicine. My bill would consolidate in one office all of the monies for broadband … and provide affordable access."
Jones said the current COVID pandemic has highlighted just how badly we need better access to broadband in Alabama, and a major area of concern right now is healthcare. 
Highlighting that point, Brandon Garrett, the chief operating officer of the National Minority Quality Forum, and Dr. LaTasha Lee, the vice-president of social and clinical research, demonstrated the many ways in which inequality in health care and health care options is harming impoverished communities. 
A number of factors play into that inequality, but a lack of access to updated means of communication and tools is one of the biggest. 
"(Dr. Martin Luther King Jr.) said that, 'Of all the forms of inequality, injustice in health care is the most shocking and inhumane because it results in physical death,'" Lee said. "That's what we're seeing currently with COVID-19 and sickle cell disease. These two diseases are affecting the minority community and causing death, and they make a great argument that such health care disparities really are a social justice issue."
Correcting such issues was one of the goals of Stockton's living wage experiment. Now, Tubbs said, a working person can afford to stay home or get tested if they're feeling symptomatic, whereas before that person — scared of missing a paycheck or losing the job altogether — might come to work with the virus and infect an entire workplace. 
That alone, Tubbs said, has restored dignity to a number of residents. 
"This is not easy, especially with budgets the way they are," Tubbs said. "But I don't know how we continue to live with the status quo as it is.
"I think part of being a leader, as we are, is having the courage to do something about what we're seeing. We have to be able to do that."
The Pro-Growth Policy Conference will run both Wednesday and Thursday, 10 a.m. until 2 p.m. Wednesday's round of conferences will focus on state grants, economic development around the state and what the 2021 legislative session might look like. 
On Thursday, the event will wrap up with talks by the Equal Justice Initiative's Bryan Stevenson and Alabama Congresswoman Terri Sewell.