Hawkins celebrates 30 years as chancellor at Troy University
Troy University is celebrating its Chancellor's 30th anniversary. Dr. Jack Hawkins, Jr, is one of the longest-serving heads of any public university in the country.
 "Chancellor Hawkins is a terrific example of one of our own who has made a major impact on the state of Alabama," said Governor Kay Ivey. "He is providing students the opportunity to excel both professionally and personally. Through his leadership as chancellor, Troy University has experienced immense growth, and people from different parts of the globe are taking notice. I congratulate Chancellor Hawkins on this milestone, and I look forward to his continued work at Troy."
Jack Hawkins, Jr., a native of Mobile, Alabama, was named Chancellor of Troy University in1989.  He earned his bachelor's and master's degrees from the University of Montevallo and his doctorate from the University of Alabama.
After earning his bachelor's degree in 1967, Hawkins was served as a lieutenant in the U.S. Marine Corps and was a platoon leader during the Vietnam War. He received the Bronze Star, the Purple Heart and a citation from the Korean Marine Corps for his service. 
Before becoming chancellor at Troy, Hawkins served as an assistant dean at the University of Alabama at Birmingham for eight years and as president of the Alabama Institute for the Deaf and Blind for 10 years. 
During Hawkins' three decades as chancellor, the Troy campus has seen $350 million dollars in capital improvements, including new buildings and programs. Under his administration, the athletic department also transitioned from Division II to Division I status and students are now offered doctoral degree programs. 
In 2014, Hawkins was one of nine university presidents/chancellors worldwide to receive the World Confucius Institute's Individual Performance Excellence Award and the only one in North America to receive the honor. Dr. Hawkins was inducted into the Alabama Academy of Honor in 2016. 
Known as "Alabama's International University," Troy has nearly 800 international students on campus this semester from almost 80 countries. Troy became the first American university to sign onto the Sino-American 1+2+1 Dual Degree Program with China, which gives Chinese students the opportunity to spend one to two years on campus for undergraduate and graduate studies and earn a dual degree from their Chinese home institution and their U.S. host institution.
Former Alabama Sen. Gerald Dial, who has served on Troy's board for 20 years, said he saw the kind of leader Hawkins was the first time he met him, calling Hawkins "one of the phenomenal presidents" of a public institution in America and that he's been fortunate to know him during his time at the university. 
"The leadership & the vision he's had for Troy just changed the whole landscape of Troy University and he's changed the lives of thousands and thousands of young people and made their lives better," Dial said. "What better contribution can you make to mankind than what Jack Hawkins has done?"
Hawkins' work at Troy University is nowhere near done, according to Dial, who said Hawkins recently renewed his contract, meaning he will continue to serve as chancellor at the university over the next four years. 
Civil rights leader Bruce Boynton dies at 83
The Dallas County Courthouse Annex will be renamed in honor of Boynton and fellow Civil Rights Movement leader J.L. Chestnut.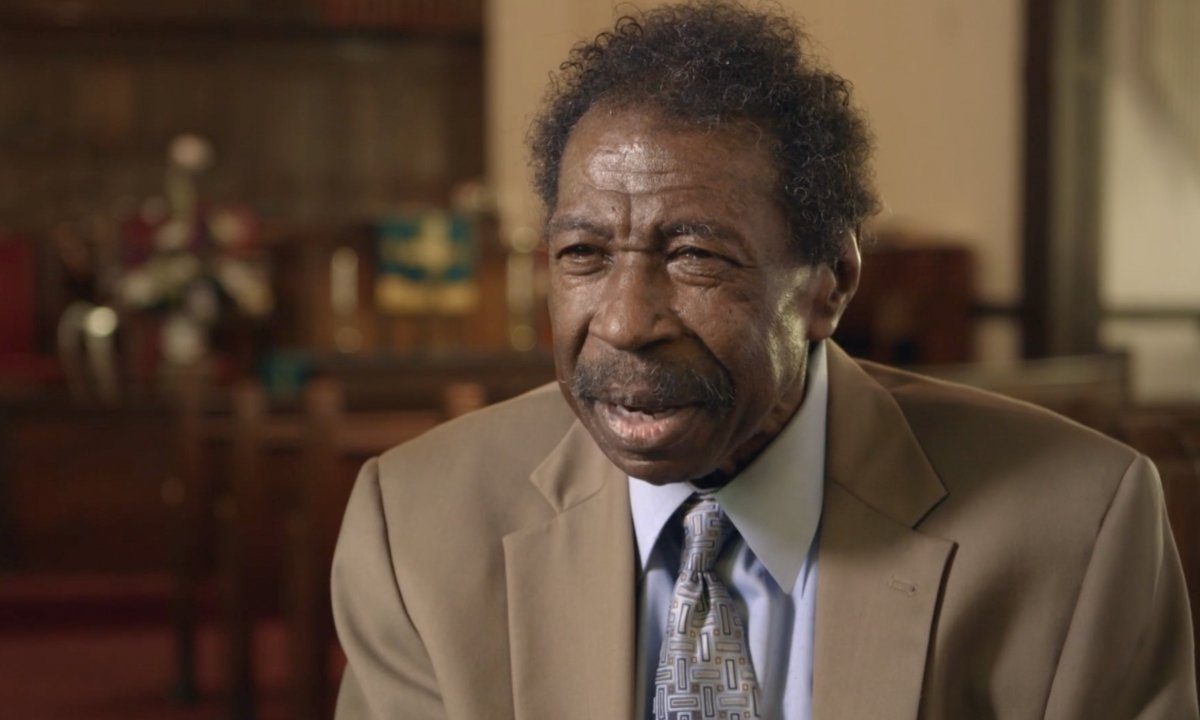 Selma attorney and Civil Rights Movement leader Bruce Carver Boynton died from cancer in a Montgomery hospital on Monday. He was 83. The Dallas County Courthouse Annex will be renamed in honor of Boynton and fellow Civil Rights Movement leader J.L. Chestnut.
"We've lost a giant of the Civil Rights Movement," said Congresswoman Terri Sewell, D-Alabama. "Son of Amelia Boynton Robinson, Bruce Boynton was a Selma native whose refusal to leave a "whites-only" section of a bus station restaurant led to the landmark SCOTUS decision in Boynton v. Virginia overturning racial segregation in public transportation, sparking the Freedom Rides and end of Jim Crow. Let us be inspired by his commitment to keep striving and working toward a more perfect union."
Boynton attended Howard University Law School in Washington D.C. He was arrested in Richmond, Virginia, in his senior year of law school for refusing to leave a "whites-only" section of a bus station restaurant. That arrest and conviction would be appealed all the way to the U.S. Supreme Court where Boynton and civil rights advocates prevailed in the landmark case 1060 Boynton vs. Virginia.
Boynton's case was handled by famed civil rights era attorney Thurgood Marshal, who would go on to serve on the U.S. Supreme Court. The 1960 7-to-2 decision ruled that federal prohibitions barring segregation on interstate buses also applied to bus stations and other interstate travel facilities.
The decision inspired the "Freedom Rides" movement. Some Freedom Riders were attacked when they came to Alabama.
While Boynton received a high score on the Alabama Bar exam, the Alabama Bar prevented him from working in the state for years due to that 1958 trespassing conviction. Undeterred, Boynton worked in Tennessee during the years, bringing school desegregation lawsuits.
Sherrilyn Ifill with the NAACP Legal Defense Fund said on social media: "NAACP LDF represented Bruce Boynton, who was an unplanned Freedom Rider (he simply wanted to buy a sandwich in a Va bus station stop & when denied was willing to sue & his case went to the SCOTUS) and later Bruce's mother Amelia Boynton (in Selma after Bloody Sunday)."
His mother, Amelia Boynton, was an early organizer of the voting rights movement. During the Selma to Montgomery Voting Rights March in 1965, she was beaten on the Edmund Pettus Bridge. She later co-founded the National Voting Rights Museum and annual Bridge Crossing Jubilee in Selma. His father S.W. Boynton was also active in the Civil Rights Movement.
Bruce Boynton worked for several years at a Washington D.C. law firm but spent most of his long, illustrious legal career in Selma, Alabama, with a focus on civil rights cases. He was the first Black special prosecutor in Alabama history and at one point he represented Stokely Carmichael.
This year has seen the passing of a number of prominent Civil Rights Movement leaders, including Troy native Georgia Congressman John Lewis.