Rogers announces $144,390 grant for Piedmont Emergency Rescue Squad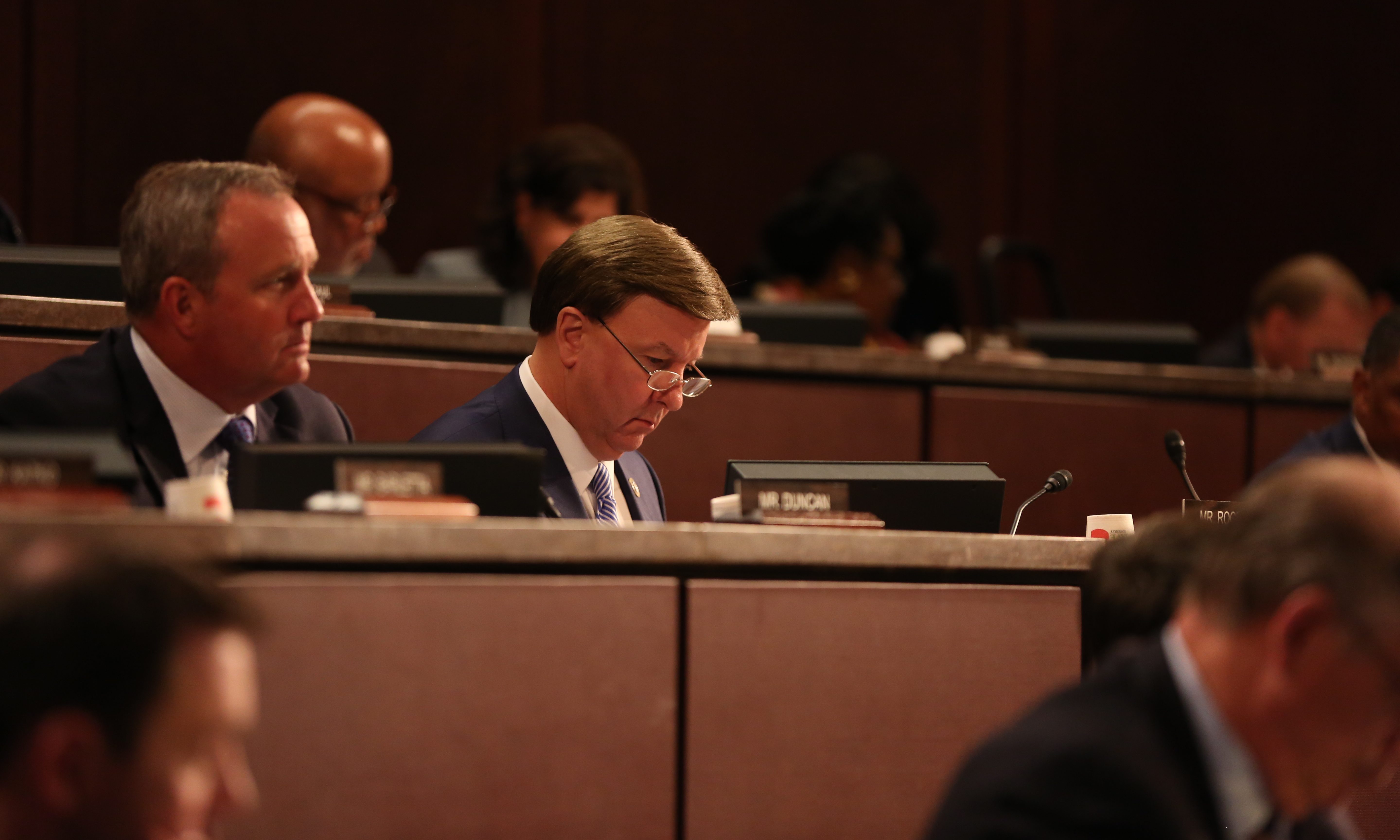 Thursday, Congressman Mike Rogers, R-Saks, congratulated the Piedmont Emergency Rescue Squad today for receiving a $144,390.90 grant from the U.S. Department of Homeland Security.
Rogers said the funding would help the fire department purchase a new firefighting vehicle.
"Calhoun County's first responders are our first line of defense," Rogers said. "I congratulate the men and women of the Piedmont Emergency Rescue Squad for receiving this grant and hope it will ultimately help increase the safety for all local citizens."
Rogers said the grant should be awarded under the 2018 Assistance to Firefighters Grant Program. Rogers said that the Assistance to Firefighters Grant Program is an essential federal program which supports first responders across Alabama and the nation.
"I am pleased to see the federal government is continuing to make these types of investments in the Third District," Rogers added.
According to the Homeland Security Department, which administers the grant, the purpose of the program is to award funding directly to fire departments, nonaffiliated EMS organizations and state fire training academies. The aim of these grant awards is to enhance first responders' ability to protect the health and safety of the public, as well as that of first-responder personnel, with respect to fire-related hazards.
The Piedmont Rescue Squad was established in 1965 as an all volunteer force and the ambulances were converted station wagons.
Currently, Piedmont Rescue Squad has three stations, operates eight ALS ambulances, one rescue truck equipped with vehicle extrication equipment as well as other rescue equipment, a dive trailer and several search and rescue vehicles. The agency has four crews working 24 hours a day to serve as the primary EMS transport service for The City of Piedmont and surrounding communities. The Rescue squad also serves the Town of Ohatchee and surrounding communities. The Piedmont Rescue Squad also is the back-up provider for the City of Jacksonville. Coverage area extends to: Calhoun, Cherokee, Etowah and Cleburne counties. The squad has grown to over 60 members, including volunteers, full-time, and part-time paid personnel.
Rogers serves as the Ranking Member on the House Committee on Homeland Security. Rogers is presently serving in his nine term representing Alabama's Third Congressional District.
Alabama Medicaid expansion advocates applaud Missouri voters
In Missouri on Tuesday, 53 percent of voters approved a plan to expand Medicaid to cover more than 23,000 low-income residents, according to the St. Louis-Post Dispatch.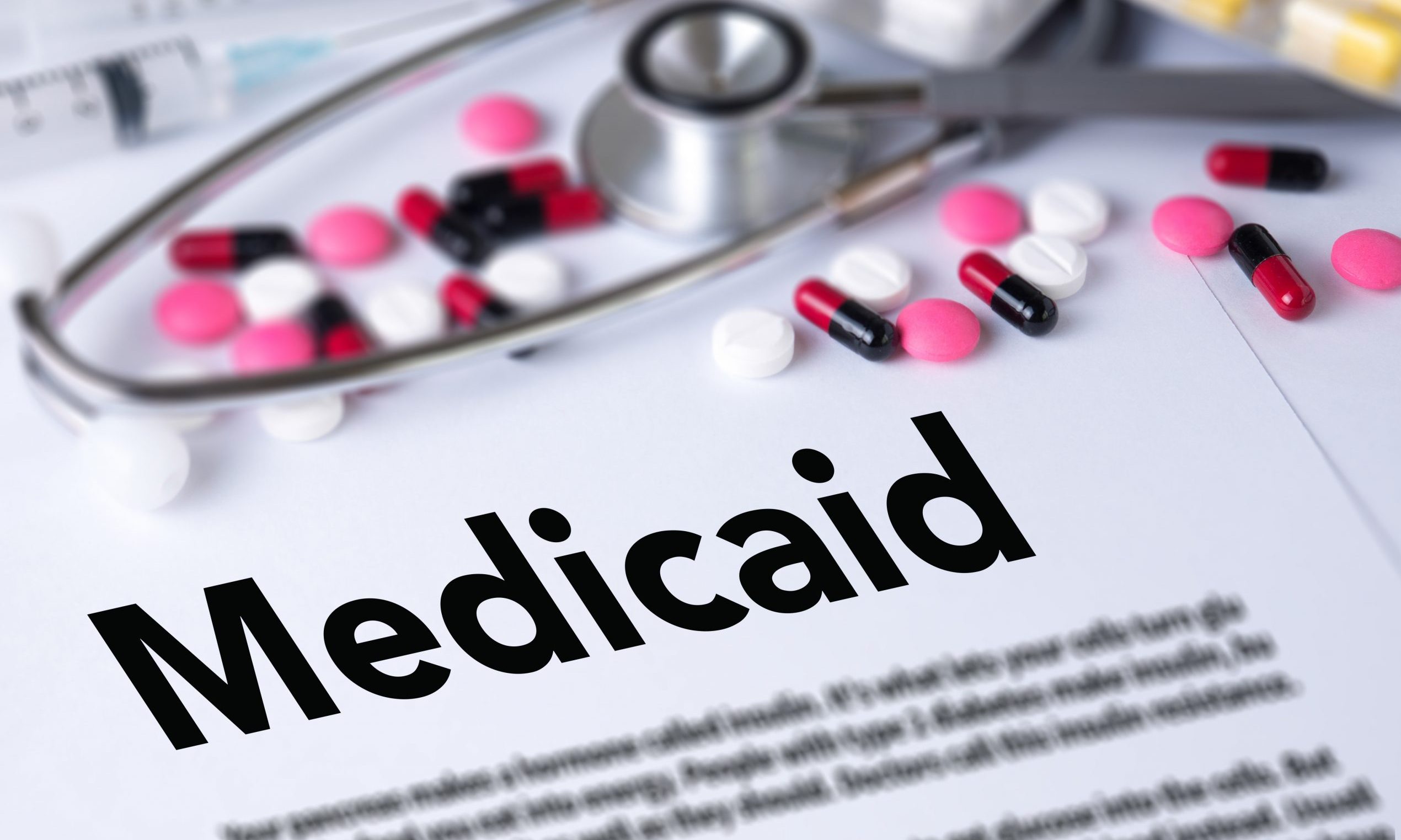 A coalition of groups in Alabama urging the state to expand Medicaid applauded voters in Missouri for doing just that in their state on Tuesday. 
"Last night, Missouri voters approved a ballot initiative to expand Medicaid. We've trounced Missouri on the football field, but they've beaten us at getting Medicaid expansion across the goal line," said Jane Adams, campaign director of the Cover Alabama Coalition, a group of 90 separate entities calling for an expansion of the federal program in Alabama. "Alabama is now one of just 12 states that do not provide health care coverage for working-age adults with low incomes. We call on the Alabama Legislature and Governor Ivey to follow Missouri's lead and expand Medicaid."
In Missouri on Tuesday, 53 percent of voters approved a plan to expand Medicaid to cover more than 23,000 low-income residents, according to the St. Louis-Post Dispatch. The GOP-controlled state Legislature there had fought an expansion of the program, made possible by the Affordable Care ACt.
Approximately 64 percent of Alabamians polled said they support expanding Medicaid in Alabama, including 52 percent of Republicans asked, according to a recent Auburn University at Montgomery poll. 
"But Alabama's elected leaders are still leaving more than 300,000 Alabamians uninsured by refusing to expand health coverage," Cover Alabama Coalition said in a press release. "Medicaid expansion would benefit working families, primarily adults between the ages of 19 and 64 whose income is at or below 138% of the federal poverty level. In 2020, that amounts to $17,608 for an individual and $36,156 for a household of four." 
"The COVID-19 crisis has created financial uncertainty for our economy, employers and workers," said Jim Carnes, Alabama Arise policy director and a Cover Alabama steering committee member, in a statement.  "Alabama needs economic stimulus, and Medicaid expansion would generate nearly $3 billion a year in new economic activity throughout the state."
"Medicaid expansion would reduce health disparities and work toward racial equity in health outcomes for all Alabamians," said Jada Shaffer, Alabama government relations director of the American Heart Association and a Cover Alabama steering committee member. "Communities of color experience higher infant mortality rates, lower life expectancy and higher rates of preventable and chronic conditions like heart disease. We urge lawmakers and Governor Ivey to include Medicaid expansion in their policy solutions to address racial and economic inequality."
Missouri became the second state this month to decide to expand Medicaid. Voters in Oklahoma chose to do so on July 1, passing the measure by just more than 6,000 votes, according to NPR, which will provide coverage for approximately 200,000 more.