Natural disaster aid applications open Wednesday for farmers
Beginning Wednesday farmers whose crops were affected by natural disasters in 2018 and 2019 can apply for some of the more than $3 billion in federal aid. 
U.S. Secretary of Agriculture Sonny Perdue made the announcement Monday that the Wildfire and Hurricane Indemnity Program Plus signup starts Sept. 11. 
"U.S. agriculture has been dealt a hefty blow by extreme weather over the last several years, and 2019 is no exception," Perdue said in a press release on Monday. "The scope of this year's prevented planting alone is devastating, and although these disaster program benefits will not make producers whole, we hope the assistance will ease some of the financial strain farmers, ranchers and their families are experiencing."
Congress in June approved the more than $3 billion aid package, which is targeted to help farmers who lost crops due to hurricanes, floods, wildfires and cold snaps, or who were prevented from planting crops due to natural disasters during those years.  
The federal aid program will pay 100 percent of the damages for crops lost during 2018 and 50 percent of damages for losses in 2019. 
In 2018 five Alabama counties were designated as primary disaster areas, which included Barbour, Geneva, Henry, Houston and Pike counties. Each of those areas were impacted by flooding due to Hurricane Michael, according to the USDA. 
The Georgia Farm Bureau estimated that agriculture losses in Alabama, Florida, Georgia, North Carolina, and South Carolina alone in 2018 and 2019 total nearly $5.5 billion. 
Who is eligible? 
Losses must have occurred in 2018 or 2019, and farmers in counties that did not receive a disaster declaration or designation may still apply for this program but will have to provide supporting documentation to show their crops were affected by a natural disaster. 
Grazing and livestock losses, other than milk losses, are covered by other disaster recovery programs offered through USDA's Farm Service Agency, so those losses are not eligible for this program. 
Other notable details 
Farmers who did not insure their crops in 2018 or 2019 will receive 70 percent of the expected value of the crop under this program. Insured crops will receive between 75 percent and 95 percent of expected value, while those who purchased the highest levels of insurance coverage will receive 95 percent of the expected value.
Milk loss
The Milk Loss Program will provide aid to eligible dairy operations for milk that was dumped or removed from the market because of a qualifying 2018 and 2019 natural disaster. Producers who suffered losses of harvested commodities, including hay, stored on farms in 2018 and 2019 will receive assistance through the On-Farm Storage Loss Program.
Additionally, the disaster relief program expanded coverage of the 2017 aid program to include losses from Tropical Storm Cindy, and peach and blueberry crop losses that resulted from extreme cold.
For more information on FSA disaster assistance programs contact a local USDA service center or visit farmers.gov/recover. For all available USDA disaster assistance programs, go to USDA's disaster resources website.
Print this piece
Alabama municipalities may be left out of $2 trillion stimulus package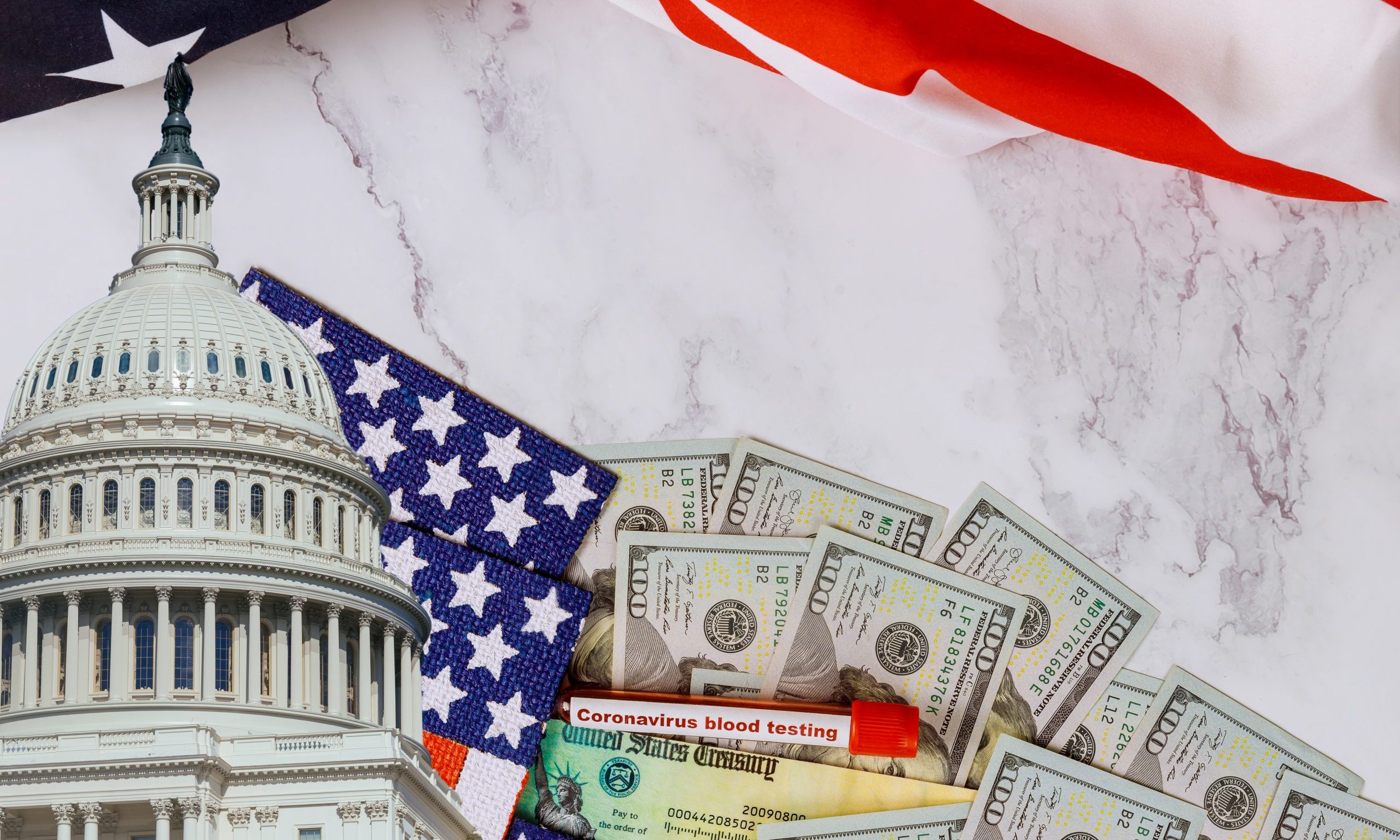 As the largest economic stimulus in American history flows to states and municipalities around the nation, stipulations in the two-trillion dollar emergency fund may leave Alabama cities out altogether.
As enacted, the third stimulus bill, the CARE Act, directs funding for states, and local governments, the catch is that the act only allocates funds for municipalities with a population of 500,000 or more.
No city in Alabama has a population of 500,000, leaving an unanswered question as to who gets what and who gets nothing?
The state has 463 municipalities spread out over 67 counties. Not one has a population nearing half a million yet each one is experiencing the negative effects of the COVID-19 pandemic.
"We are working with Treasury and the Governor's office to understand what municipalities can expect," said Greg Cochran, deputy director of the Alabama League of Municipalities.
Alabama will receive $1.9 billion from the stimulus package, as a block grant, which could be allocated in a 55-45 split, according to the League's estimation with around $1.04 billion to the state and $856 million going to local governments.
"Currently, there is little guidance on how those shared resources are to be distributed to local governments," said Cochran. "Nor is there clear directive that those resources are to be shared with local governments with less than 500,000 populations."
The National League of Cities is also seeking clarification from Treasury Department on these questions and guidelines to ensure funds are shared with local governments.
"Congress is working on a fourth stimulus bill, and we are working diligently with our Congressional delegation, NLC and other stakeholders to have all cities and towns are recognized for federal funding assistance," Cochran said.
However, on Tuesday, Senate Majority Leader Mitch McConnell cast doubt on a fourth package, saying that Speaker Nancy Pelosi's needed to "stand down" on passing another rescue bill. "She needs to stand down on the notion that we're going to go along with taking advantage of the crisis to do things that are unrelated to the crisis," as reported by The Washington Post.
Alabama's biggest cites, Birmingham, Montgomery, Huntsville, Mobile and Tuscaloosa, are already facing strain under the weight of the COVID-19 outbreak.
But so are smaller cities like Auburn, Hoover, Madison, Opelika and others. Lee County and Chambers County have far more cases of the virus per capita than the state's more populous counties.
"I was not really happy with the way that they limited the money," Jones said, adding that the money could go to counties with 500,000 or above. Jefferson County would qualify for that.
Jones also said he would like to see more money for city and county expenses not directly related to COVID-19 like fire and police. "We're going to have to do what I think we can to backfill some of the expenses," Jones said.
In addition to health and welfare concerns for residents during the COVID-19 calamity, cites are dealing with what is certain to be a downward spiral on tax revenue and other sources of income and a subsequent rise in costs. The U.S. Department of Labor reported Thursday that at least 90,000 people have applied for unemployment compensation in the state over the last two weeks.
"Knowing that our municipalities will experience a loss in revenue because they rely on sales, motor fuel and lodgings taxes, we are urging our state Legislature to be mindful of actions they take when they return regarding unfunded mandates/preemptions," said Cochran. "Additionally, we are concerned about the adverse impact this could have on 2021 business licenses, which are based on sales from 2020."
The combined population of the state's two biggest cities, Birmingham and Montgomery, do not equal 500,000, the threshold for receiving funds under the Care Act.
Cochran says that the League is working tirelessly to find answers as to how local governments can participate in Congress's emergency funding.
Print this piece