Shelby announces that Senate Committee has advanced defense markup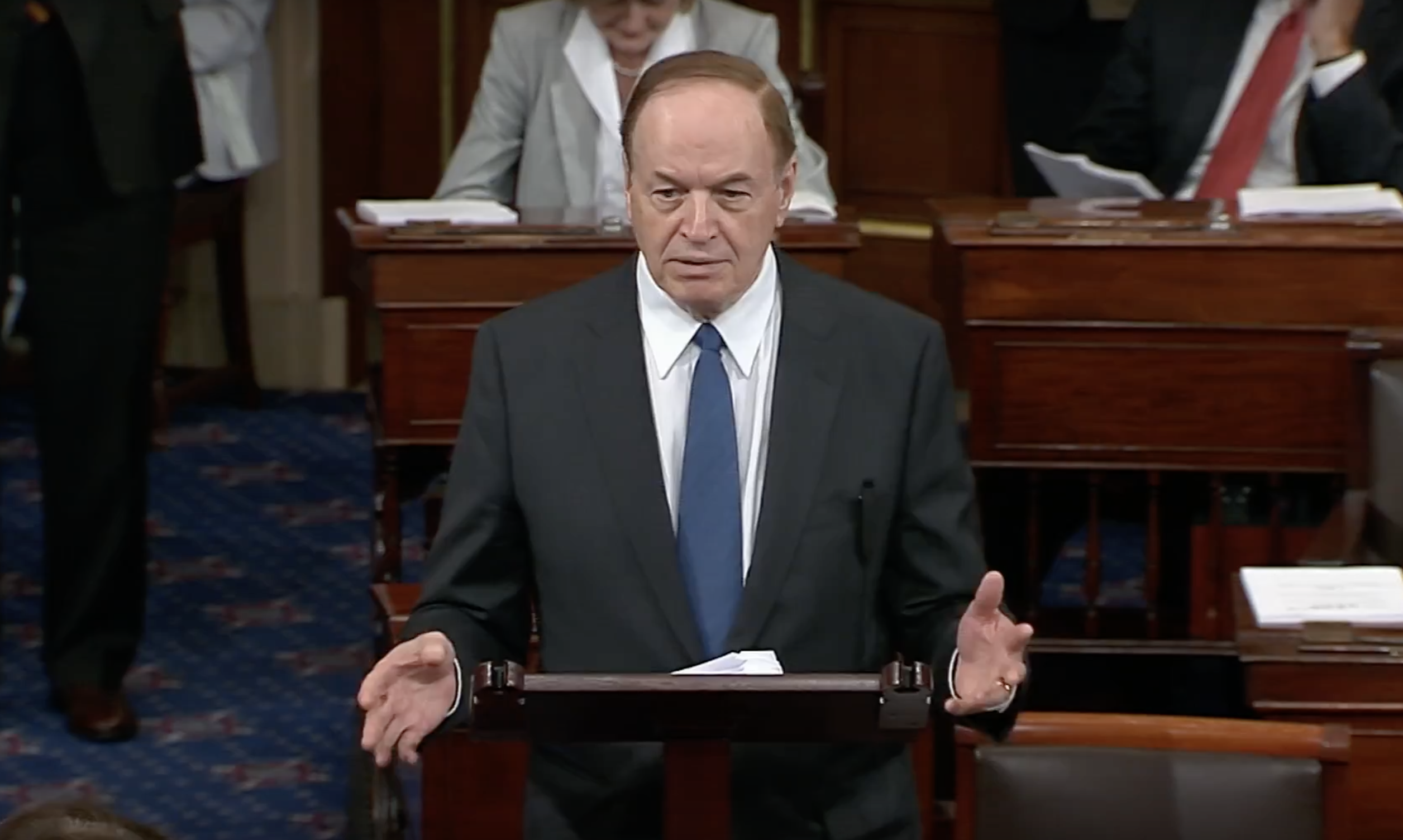 Tuesday, U.S. Senator Richard Shelby (R-Alabama) conducted a committee markup of the FY2020 Department of Defense Appropriations Act.
"The Subcommittee meets this morning to consider the Department of Defense Appropriations Act for fiscal year 2020," said Senator Shelby. "The bill recommends $622.4 billion in base Defense funding, $70.7 billion for Overseas Contingency Operations, and $1.7 billion in emergency funding."
"The subcommittee held a number of public and classified hearings to get a complete picture of the needs of the Armed Services and intelligence community to better understand how those fit into the President's budget request," Sen. Shelby added. "That review has allowed Senator Durbin and me to work together to produce a strong, bipartisan bill. The bill before you continues increases in funding for our nation's defense that meet the objectives of the National Defense Strategy by improving readiness, investing in innovation, and bolstering the combat effectiveness of the Department of Defense."
"It provides strong support for our men and women in uniform, including a 3.1 percent pay increase – the largest in ten years," Shelby continued. "The bill includes significant investments in both basic research and future technologies such as hypersonics, 5G, artificial intelligence, missile defense, and cybersecurity. These investments in future technologies are not only game-changers, but they are essential for our military to maintain its technological superiority. We must continue to make investments today that demonstrate our commitment to ensuring that our Armed Forces are well-trained, well-equipped, and better prepared than any other around the world. This bill does that."
Shelby said that last year was the first time that Congress funded the military through regular order in a decade and that this is key to ensuring the United States maintains its military advantage.
"Without sustained and predictable investments to restore readiness and modernize our military, we will rapidly lose our military advantage – something we cannot afford in light of increasing national security challenges from around the globe," Shelby said. "This year we are off to a late start but with the certainty of the budget agreement; stable, two-year funding, and the decision by all parties to eliminate poison pills, I see no reason why we cannot repeat the successes of the fiscal year 2019 appropriations process. It is only on this foundation that we will successfully complete the considerable work that lies ahead.
Shelby thanked Ranking minority member Dick Durbin (D-Illinois) for his commitment to this framework and efforts in crafting this bill.
The proposed budget allocates money for the Army's Future Vertical Lift (FVL) program. FVL is one of the Army's top modernization priorities. The budget also funds the Army's manned ground vehicle under the Next Generation Combat Vehicle (NGCV) program. The NGCV is being designed to replace the Bradley Fighting Vehicle. Hypersonics also are heavily funded in the NDAA. There is also funding for arming Stryker vehicles with 300 mm cannons.
The plan also includes funding the Next-Generation Squad Weapon (NGSW) an automatic 6.8mm rifle that will replace the M249 and M4 carbine family in infantry and other close-combat formations.
Richard Shelby is the Chairman of the Senate Committee on Appropriations and its subcommittee on Defense.
Jones applaudes inclusion of his anti-money laundering legislation in defense bill
The bill aims to combat illicit financial activity by terrorists, drug traffickers and other criminals.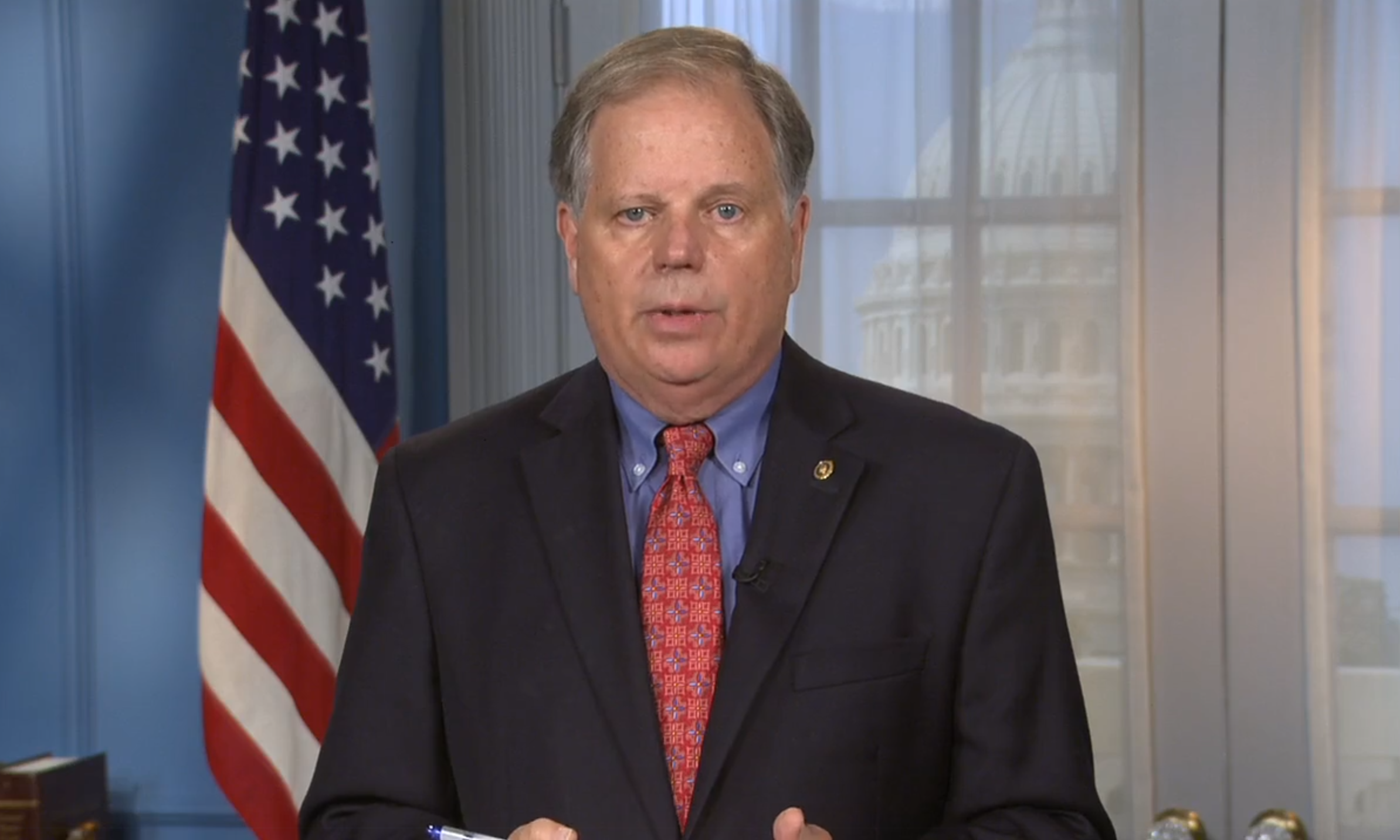 U.S. Sen. Doug Jones, D-Alabama, and a bipartisan group of three other senators applauded the inclusion of their anti-money laundering legislation in the National Defense Authorization Act. 
Jones and Sens. Mark Warner, D-Virginia, and Mike Rounds, R-South Dakota, in September 2019 introduced their Improving Laundering Laws and Increasing Comprehensive Information Tracking of Criminal Activity in Shell Holdings (ILLICIT CASH) Act which aims to combat illicit financial activity by terrorists, drug traffickers and other criminals. 
"For too long, our anti-money laundering laws haven't kept up with the rapidly evolving methods that criminals and terrorists use for illicit financial activities," Jones said in a statement Thursday. "Our bipartisan bill is the largest comprehensive effort in decades to improve transparency and will give prosecutors, national security officials, law enforcement, and financial institutions the modern tools they need to crack down on money laundering and terrorist financing. Its inclusion in the annual defense bill is a great step forward for the rule of law and for the security of all Americans." 
If approved as part of the NDAA, the ILLICIT CASH Act will require shell companies, which are often used to launder money from criminal enterprises, to disclose their true owners to the U.S. Department of Treasury. It would also improve communication between law enforcement, financial institutions and regulators, according to a press release from Jones's office.
According to research from the University of Texas and Brigham Young University, the U.S. remains one of the easiest places in the world to set up an anonymous shell company. A recent report by Global Financial Integrity found that in every state in the U.S. more information is currently required to obtain a library card than to register a company. 
"To form a company in any state in the U.S., it is not necessary to identify or provide any information about the person(s) who will ultimately be controlling the company. In some cases it isn't even necessary to provide information about who will be managing the company and, where some information about managers (i.e. officers or directors) is required, it is very limited," the report states. 
"Human traffickers, terrorist groups, arms dealers, transnational criminal organizations, kleptocrats, drug cartels, and rogue regimes have all used U.S.-registered shell companies to hide their identities and facilitate illicit activities," the press release reads. "Meanwhile, U.S. intelligence and law enforcement agencies find it increasingly difficult to investigate these illicit financial networks without access to information about the beneficial ownership of corporate entities involved." 
The ILLICIT CASH Act includes the following elements: 
Setting national exam and supervision priorities to improve AML-CFT outcomes and better target federal resources in the effort to identify evolving criminal and national security threats.

Establishing federal disclosure requirements of beneficial ownership information that will be maintained in a comprehensive federal registry, with strict privacy protections, accessible by federal and local law enforcement.

Improving the recruitment and retention of top talent to combat money laundering and terrorism by providing special hiring authority at the Department of Treasury and FinCEN.  

Prioritizing innovation and technology in AML-CFT monitoring and reporting through the establishment of a new Subcommittee on Innovation and Technology, updated guidance on financial technology risk assessments, and a Financial Crimes Tech Symposium.

Facilitating communication and information sharing between FinCEN, national security agencies, law enforcement and financial institutions through the establishment of new programs and reporting mechanisms.  

Requiring law enforcement agencies and regulators to formally review regulations within the Bank Secrecy Act to ensure regulations, guidance, reports and records are highly useful in countering financial crime. 

Requiring streamlined data and real time reporting of suspicious activity reports, and requiring law enforcement to coordinate with financial regulators to provide periodic feedback to financial institutions on their suspicious activity reporting.

Prioritizing the protection of personally identifying information while establishing a clear path for financial institutions to share AML-CFT information for the purposes of identifying suspicious activity.

Preventing foreign banks from obstructing money laundering or terrorist financing investigations by requiring these banks to produce records in a manner that establishes their authenticity and reliability for evidentiary purposes, and compelling them to comply with subpoenas. This legislation also authorizes contempt sanctions for banks that fail to comply and increase penalties on repeat BSA violators. 

Ensuring the inclusion of current and future payment systems in the AML-CFT regime by updating the definition of "coins and currency" to include digital currency.