Alabama's secretive prison project same as 2018 Kansas deal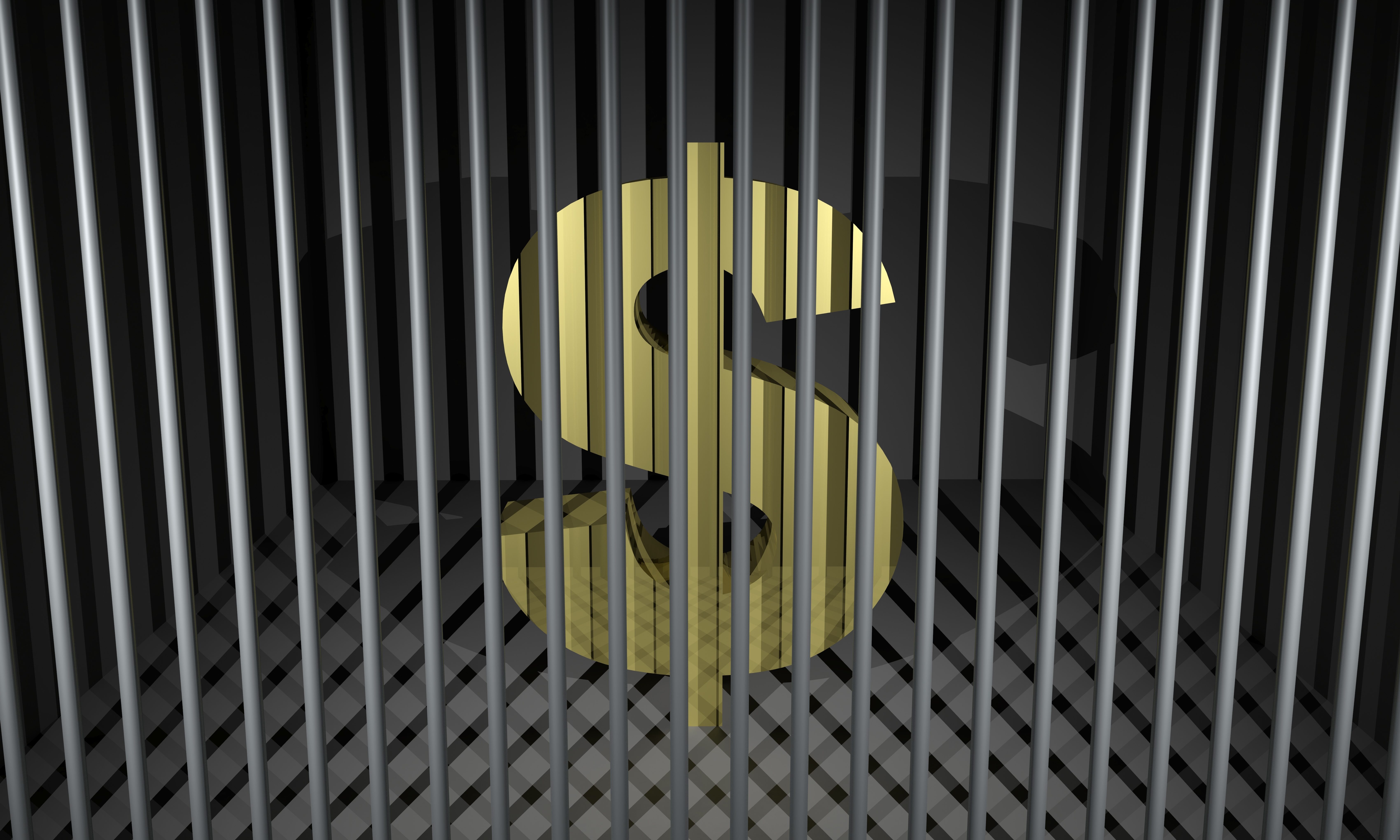 The secrecy behind Alabama's plan to build three new prisons using private prison companies mirrors a project in Kansas that left some lawmakers there feeling that the state got "hoodwinked."  
The Kansas governor has since said her state was "hoodwinked" by one of the same private prison companies now vying for a piece of Alabama taxpayer's $900 million to build one or more of the state's three planned prisons. Promised savings never materialized, and Kansas now plans to send some inmates to a private-prison-operated facility out-of-state because of continued overcrowding. 
Gov. Kay Ivey in August announced the five companies that expressed interest in building new prisons through build-lease contracts are: The Geo Group, Inc., Corvias, LLC, Corrections Consultants, LLC, CoreCivic, Inc. and Alabama Prison Transformation Partners. 
APR was able to confirm that B.L. Harbert International and Star America Infrastructures are two of the entities behind Alabama Prison Transformation Partners, but additional partners haven't been identified, and the state isn't saying. 
Corrections Consultants is owned by the Tennessee businessman Doctor Robert Crants Jr., APR also recently confirmed. 
The Alabama Department of Corrections (ADOC) had promised the interested companies that the state would keep information about the businesses private until contracts are finalized, the ADOC told several news outlets.   
"…The Request for Qualifications assures competing developers that "any information received in response to the solicitation/request will not be publicly available until final contract(s) has received all approvals," the ADOC said in statements last week. 
Most everyone agrees that Alabama has to address the state's aging, overcrowded and dangerous prisons, but just how that's done, and at what cost, remains debated. 
Alabama is under a judge's order to roughly double the number of correctional officers by 2022, and the U.S. Department of Justice in April threatened Alabama with a federal lawsuit because of what the department found to be the unconstitutional treatment of prisoners over violence and sexual abuse in the overcrowded, understaffed prisons. 
The state Legislature in 2015, passed criminal justice reforms which reduced prisons from 200 percent of capacity to about 160 percent, but prisons remain dangerously overpopulated and understaffed. A team of law enforcement agencies on Monday confiscated 621 makeshift weapons at the G.K. Fountain Correctional Facility in Escambia County. 
In 2018, the state Legislature increased ADOC's funding by $86 million for additional medical and mental health services and correctional officers, and in 2019, increased the budget again by $40 million to hire 500 more correctional officers and boost pay by 20 percent to help retain staff, but other attempted fixes have failed. 
Lawmakers tried three times in recent years to pass legislation to replace and consolidate aging prisons in new facilities though bond issuances, but closing job-providing prisons in one's own district, and taking on additional debt to do so, wasn't politically popular. 
"Three times it was introduced and three times it failed," state Sen. Cam Ward told APR on Monday. Ward is also chairman of the prison oversight committee. "Lawmakers wanted prisons in their district. Don't close mine, close his." 
Estimates in bills pushed in the Legislature in 2016, and 2017, put the cost of the state itself to build four new prisons – not three –  at around $800. The cost over the 30-year term of the bond issuance would have been $1.5 billion. 
The ADOC has estimated that it would cost the state more than $440 million to repair all 17 major detention facilities. 
After those failures, Gov. Kay Ivey presented a solution: Remove the need for legislation by contracting directly with private companies to build the prisons, then lease them back over a period of decades. Under Ivey's proposal, the private prison companies would be responsible for maintenance of the prisons and the state would operate them. 
"The politics of it are still dicey," Ward said. "You still have some legislators who really want us to do it. I think at the end of the day you're going to see a sit-down where the legislators who want to see the state do it are going to put their numbers on the table and the administration is going to put their numbers on the table, and whichever one is cheaper is the way it's going to go." 
Ward said he understands the concern many have about the secrecy behind the ADOC's request for qualification process, and said he still doesn't know all of the entities behind Alabama Prison Transformation Partners. 
"They're naturally suspicious, because that's a lot of money. You're talking about close to a billion dollars. There's going to be concerns there and it's valid," Ward said. "I think for their part more transparency would be helpful to them." 
Kansas leads the way
Kansas officials used the same process that Ivey's administration is moving forward with when that state entered into a build-lease contract with CoreCivic in 2018, to replace the state's Lansing Correctional Facility. 
Shar Habibi, research director at the California-based think tank In the Public Interest, which focuses on privatization and the economy, pointed to an audit that determined it would have been less costly for Kansas to build the new prison itself with a bond issuance of $155 million. 
The state's finance council instead chose to contract with CoreCivic at a cost of $159.5 million, or $362 million over 20 years including maintenance and insurance payments, according to Mother Jones. 
"I think the theory is that you get a project that's best for the state, not necessarily one that's low-bid," Mike Gaito, director of capital improvements at KDOC, told the Topika-Capital Journal. 
The Kansas Department of Corrections estimated that building the new prison would save approximately $23 million over the 20-year lease, largely by cutting staffing in half by using newly designed cell blocks that don't require as many officers to oversee inmates. 
That projected savings didn't come to be, however, when KDOC found the land unsuitable to the new design, and the savings was reduced from $23 million to just $1.3 million over 20 years, according to the state's projected savings. 
CoreCivic had hired to aides to former Kansas Gov. Sam Brownback,  according to the Kansas City Star, but Brownback at the time said his office wasn't involved in selecting CoreCivic. The governor had to approve the deal, however, the newspaper noted. 
Kansas Sen. Carolyn McGinn expressed concern at the time that the state's process lacked transparency. 
"The problem here — we're in this decision mode now — is because so much of this process was done behind closed doors," McGinn told  The Kansas City Star. "It wasn't an open process."
Just as in Alabama, the Kansas Department of Corrections did initially name the companies that expressed interest in the project, but declined to give out any more information once bids were placed, including the names of the companies that bid or the bid amounts, according to The Kansas City Star. 
The Kansas City Star noted that the KDOC had previously named CoreCivic, Geo Group and Lansing Corrections Partners has having expressed interest, but the paper couldn't identify who was behind the Tennessee-based Lansing Corrections Partners. No such business is registered in Tennessee or Kansas. APR was also unable to identify the people behind Lansing Correctional Partners. 
Kansas Gov. Laura Kelly told the Associated Press in February that the state was "hoodwinked" by CoreCivic into believing the new design would save the state millions. 
"We were just, you know, hoodwinked, I think," Kelly told the AP. She had been critical of the private prison proposal as a state senator before her governorship. "I was not."
Changing Tactics
Both CoreCivic and Geo Group have in recent years worked to grow real estate holdings to take advantage of each companies' change in 2013, from traditional corporations to Real Estate Investment Trusts (REIT), which allows them to save many millions through federal tax exemptions. 
Building Alabama's prisons and managing them as landlords would help the two companies meet an obligation of their REIT's that they hold a certain amount of real estate in their portfolios, Habibi said, and it lets them move into states that may have been leery of allowing private prison companies to operate facilities. 
Financing Alabama's prison builds may have gotten a little trickier for the two largest companies recently, Habibi said, which could mean it'll cost the companies, and the state, more in the long run. 
"In the past few months all of the major banks that have provided financing to CoreCivic and Geo Group…have all said no new financing," Habibi said. 
JP Morgan Chase & Company had already financed CoreCivic's Kansas project before the banks made that announcement in March following public outcry over the private prison and detention center companies' connection to the Trump administration's undocumented immigrant family separation policy. 
President Trump in June signed an executive order ostensibly ending the policy, but since then at least 700 families have been separated, according to a report by the U.S. Department of Health and Human Services. 
Wells Fargo, SunTrust, Bank of America, BNP Paribas, Barclays and Fifth Third Bankcorp have all said the banks would stop financing private prison and immigration detention companies. 
Without access to those banks, CoreCivic and Geo Group stand to lose 72 percent, or $1.9 billion, of the companys' current available financing, according to a joint report in July by In the Public Interest and several other groups.  
Habibi also warned that locking the state into long-term leases with a private prison companies "significantly hampers" Alabama's ability to change its criminal justice system. 
"If the state is serious about criminal justice reform, if populations do decline, you can't just say we only need three prisons now. It doesn't matter. You're on the hook for the money," Habibi said. 
Donald Cohen, executive director of In the Public Interest, told APR that he also worries there would be little incentive for the state to continue with criminal justice reforms and reduce prison populations if the state is locked into long-term leases. 
"Theoretically, you could do anything you want, but why would you? You have no incentive to do that," Cohen said. "There's only an incentive to keep the beds filled." 
Habibi also pointed to problems CoreCivic has had in the past maintaining facilities for local governments. A report released by In the Public Interest in January noted that CoreCivic, doing business under the company's previous name, Corrections Corporation of America (CCA), "failed to repair rusted doors, replace damaged windows, seal cracks in walls and floors, fix damaged ceiling tiles, and patch leaks in the roof" at Hernando County's jail north of Tampa, Florida. 
After Hernando County took back over control of the jail in 2010, county officials estimated that CCA owed $1 million for needed repairs, which the company agreed to pay, according to the Tampa Bay Times. 
Beyond maintenance issues that might arise, Habibi said there's a real concern that states contracting with these companies to build and maintain prisons can later amend contracts to let private prison companies operate them as well. Once in the door, it's much easier for private prisons to negotiate other terms, she explained. 
"And there are a lot of examples of human rights abuses that CoreCivic and Geo Group have engaged in" Habibi said. 
Both companies have faced numerous lawsuits over alleged civil rights abuses, neglect and violence at their facilities. 
Kansas officials announced in August that around 600 state prisoners would be transferred to a CoreCivic-operated prison in Arizona at a cost of around $16.3 million a year because of prison overcrowding, according to The Wichita Eagle. 
"Sending Kansas inmates to another state is an option we wish we could avoid," Acting Kansas Department of Corrections secretary Jeff Zmuda said in a press release.  
Whatever the solution, Alabama officials are under pressure to fix the state's troubled prison system, and the threat of a lawsuit by the U.S. Department of Justice still looms. 
Sen. Ward sees Alabama's current plan to use the build-lease option as part of a much needed remedy, and one that needs to come quickly. 
"There's no dispute that we've got to have new facilities to replace the old ones," Ward said. "The issue is getting it done in a timely manner and based on specifications." 
Ward said that during the state's request for proposal process later on, the unknown names connected to some of these companies will come to light, which he said is critical to "transparency and making people feel more comfortable with it." 
"But yes. I think the way the governor is doing it right now is a good way," Ward said.
Opinion | A gruesome murder should point Montgomery in a new direction
The city didn't arrive overnight at a place where 16-year-old girls are drinking smoothies after a gruesome murder, and the road out of it won't be a short one either.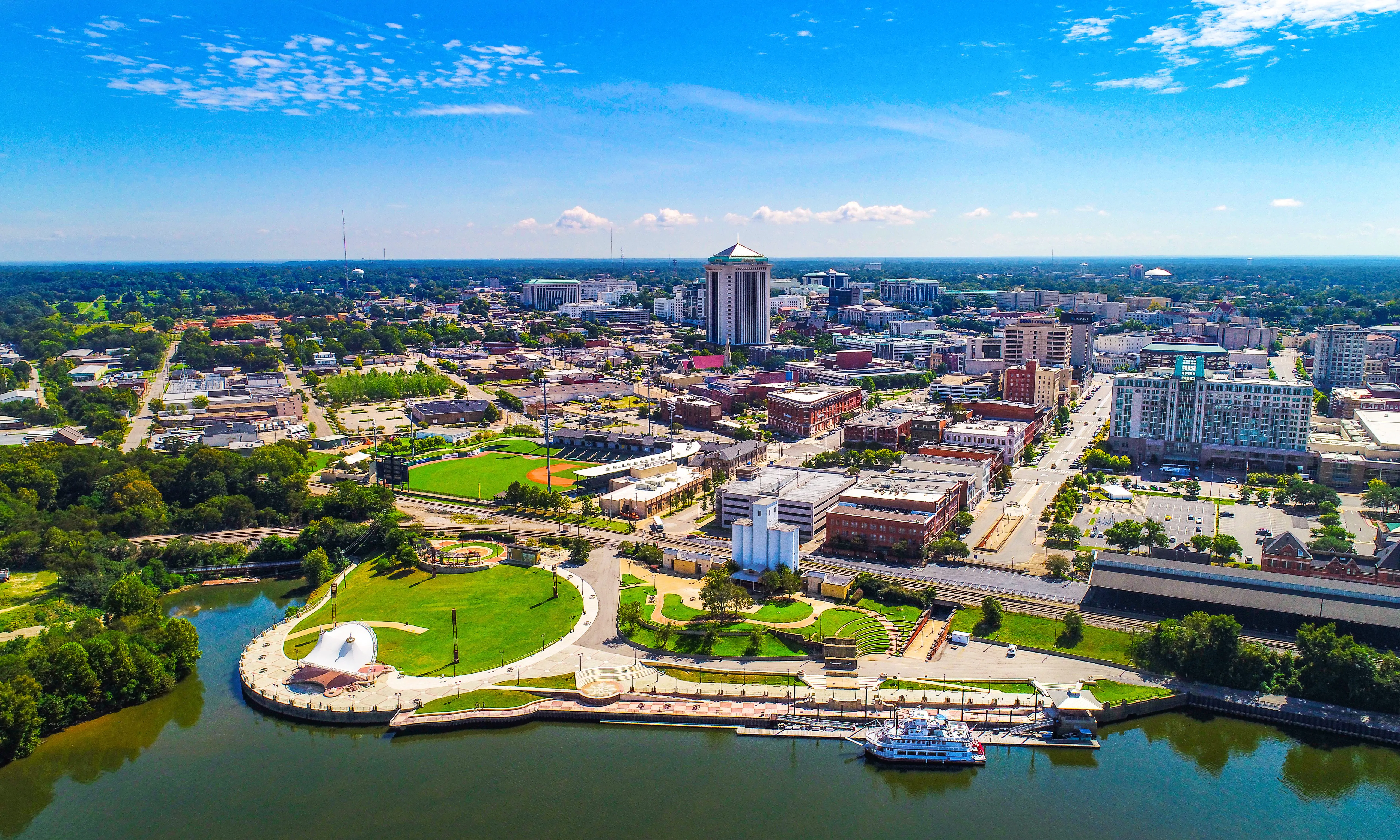 The facts of 17-year-old Luna Pantaleon's death are hard to stomach. The Montgomery teen was beaten with a metal pole and left to drown in a ditch. Her face was so badly beaten, with so many facial fractures, that the exact cause of her death couldn't immediately be identified.
Her alleged killers are three 16-year-old girls. They reportedly went to McDonald's after the murder and had smoothies. 
Those details were provided during a court hearing on Wednesday as reported by the Montgomery Advertiser. They are enough to cause you to pause while reading to take a deep breath. But these details are not the only ones that should get attention. 
The testimony of a Montgomery police detective who investigated the crime, and who interviewed the three girls who have essentially admitted to the crime, provided other disturbing details that paint a picture of the lives of Montgomery's underprivileged youth — lives filled with violence and firearms, with late-night fights and "hits" put out on houses by 10th graders. 
This reality for many young people in Montgomery isn't exactly a hidden secret. 
I can't tell you the number of homeless teenagers I spoke with or tried to help while in Montgomery. I can't tell you the number of conversations I had with middle schoolers who were in gangs, and who spoke openly about carrying handguns and other semi-automatic weapons. 
Don't get me wrong. Montgomery is not the wild west, and every poor, Black person in the city isn't part of a gang or spending their nights shooting at each other. 
But there is a level of violence and bad behavior that is growing and taking root in many communities. And it is happening because too many young people in those communities see no other viable alternatives. 
A never ending cycle of poverty and despair — a cycle that has lasted, in some cases, for multiple generations — has left them turning to other means of getting by, of finding love and acceptance, of finding guidance no matter how misguided that guidance might be. 
And every bit of it can be traced back to one problem: education. Or, in Montgomery's case, the lack of it. 
Segregation was common in all of Alabama in the 1950s and '60s, but few cities in America clung to it as tightly as Montgomery did. When the Brown v. Board decision came down, private schools in Montgomery started to pop up — at one point a record number of them. And as the population grew, so too did the cities and the school systems surrounding Montgomery. 
In 2020, Montgomery's private schools are more than 90 percent white. Montgomery's public schools are more than 95 percent Black. Those numbers have not changed much over the years. 
But even more problematic is that Montgomery's public schools are also serving a disproportionate amount of low-income students. That most of the poor people in Montgomery happen to be Black is a simple byproduct of the racism that saw Black citizens denied work, denied decent business loans, denied home loans for certain areas and denied acceptance into most state universities. 
And having a high number of low-income students means fewer resources, fewer involved parents and more students who struggle through no fault of their own, because working parents weren't home to help with homework, or they don't have internet service. It goes on and on and on.

Now, repeat those problems for a few generations. And, well, you get the idea. 
Exacerbating the problem for Montgomery, though, is a screwed up funding structure that has left its schools funded at the state's lowest allowable levels. There will be an opportunity for Montgomery residents to fix that during Tuesday's election by voting to increase property tax rates in the county. 
It is money that is desperately needed. But that money alone will not solve the issues. Because we're way too far down the line at this point for a few dollars to fix what's broken in Montgomery. 
It's going to take the entire community putting aside their differences and their finger-pointing and their hate and actually working towards solving the problems, instead of just constantly pointing them out. It's going to require a bunch of people to stop believing that skin color somehow makes a child less worthy of a quality education or more likely to be a criminal.

Mayor Steven Reed and several others have done a remarkable job to this point bringing together groups of people who have historically opposed any tax increases for the schools. He's going to have to build on that goodwill going forward. 
Because while more money will certainly make a difference, it won't put a parent in place. It won't assure kids are getting quality medical care and mental health care. It won't put food on the table at night or turn the broadband on. 
There will need to be more education options opened up for adults. There will need to be more comprehensive options available in some communities. This will take time and money, and it won't be easy.
But here's the one thing I know: the overwhelming majority of people in this world, and in Montgomery, want to succeed. They want to take care of themselves and their children. They want their kids to receive a decent education. They want a good job and to pay their bills and sleep easy at night. 
If you show them a pathway to such a life, they will take it. 
The city didn't arrive overnight at a place where 16-year-old girls are drinking smoothies after a gruesome murder, and the road out of it won't be a short one either. But passing this tax increase, and the community-wide dedication to this cause that it represents, is a damn fine start.