Graddick expects parole hearing to resume on November 1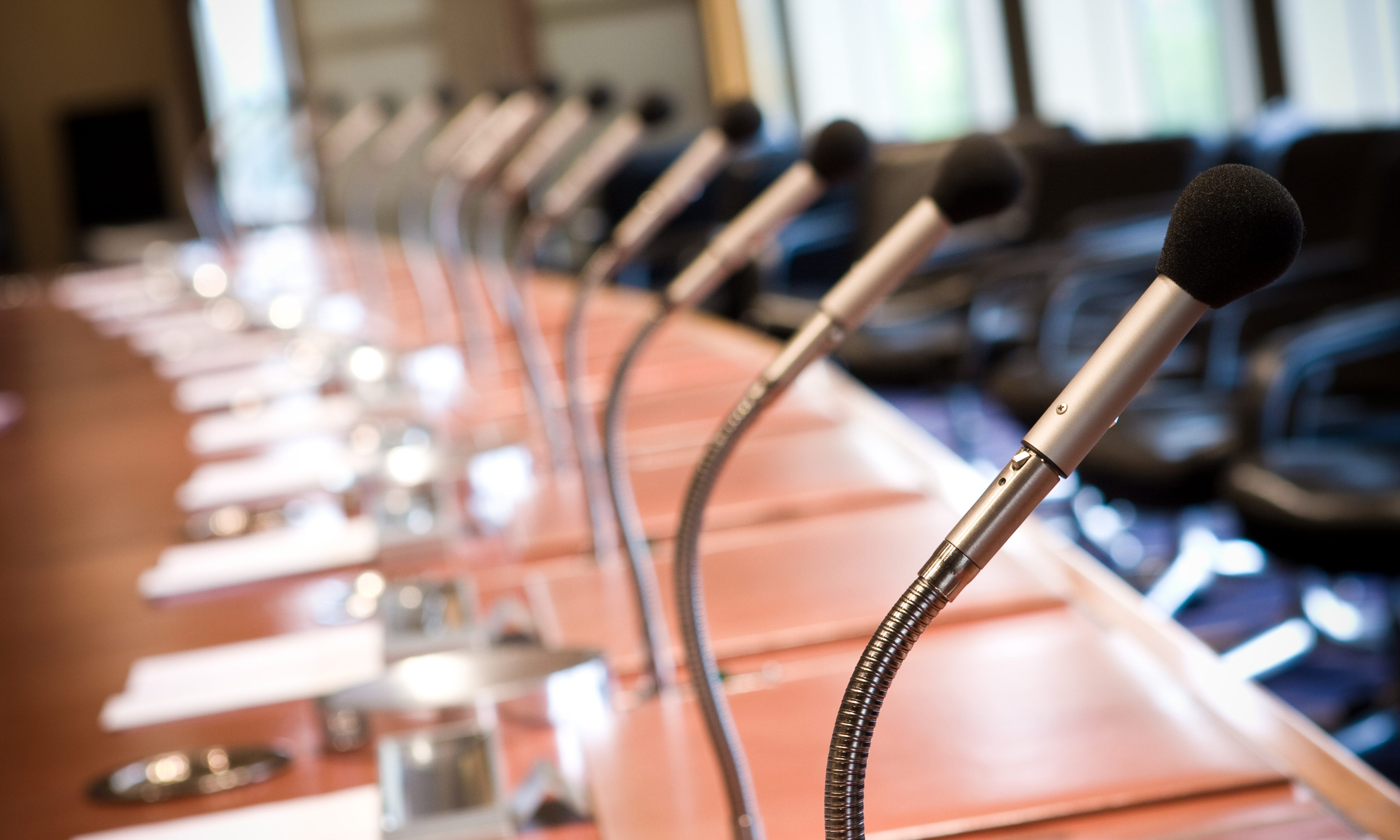 Alabama Board of Pardons and Paroles Director Charlie Graddick, on Wednesday, announced that parole hearings are expected to resume on or about November 1.
Graddick shut down parole hearings because the previous administration failed to bring the bureau into compliance with the law enacted June 6 by Gov. Kay Ivey. On Friday, Director Graddick postponed 113 hearings on this week's docket alone. At issue is the fact that the Board's Operations Division was unable to assure Judge Graddick that all interested parties had been notified of the hearings as prescribed by law.
"I am certain within reason that we will have the system up and running on or about Nov. 1," Graddick said. "This uncalled-for situation is a disappointment to me and to our hardworking employees but mostly I feel sorry for the victims and other interested parties who have been forced to wait to testify before the parole board. We've put all resources possible toward repairing this breakdown."
"I want to thank those who continue to extend themselves to bring the bureau to compliance," Dir. Graddick said. "It's going to be a trek because we are starting from scratch. I asked the previous director what had been done to bring the agency into legal compliance." He said, "'Nothing has been done.'""
Graddick said that the prior administration failed to perform due diligence to meet requirements set forth under a new state law passed in May regarding notifications to victims and witnesses.
"This is the classic failure to communicate. The previous administration had May, June, July and August to address these new guidelines and did nothing," Graddick said. "Yesterday, our legal team received requests for clarification of new notification rules, questions that leave doubts whether proper notifications have been made."
Through 2018, the Alabama Board of Pardons and Paroles has made a number of high profile mistakes, some of which resulted in recent parolees murdering peaceful Alabamians shortly after the board released them from prison. The chaos led to Governor Kay Ivey and Attorney General Steve Marshall suspending parole hearings for a period in 2018, after it was found that the board was not following its own rules in determining who qualified for parole. Murderers and other violent criminals, who had received lengthy sentences, were being considered for parole after very short periods of time. The governor and AG urged the Legislature to reform how the board is governed and to set new rules for how the board considers pardons and paroles. That legislation to reform and reorganize the governance of the troubled board passed both houses during the 2019 Legislative Session and was signed into law by Gov. Ivey.
Gov. Ivey appointed Graddick as the new director.
Print this piece
DOJ's dropping of charges against Flynn may raise question in Siegelman case
Defenders of former Gov. Don Siegelman suggested that U.S. Attorney General William Barr's dropping of federal charges against General Michael Flynn raises questions of the prosecution of Siegelman.
Flynn, a retired Lt. General, was President Donald Trump's first national security adviser. He was investigated under the Logan Act as part of the wider Russian collusion investigation into the 2016 election, when Trump defeated former Secretary of State Hillary Clinton.
A preeminent scholar in prosecutorial misconduct, Professor Bennett Gershman, has now proclaimed the prosecutors of former governor Siegelman are the ones who should have been charged with a federal crime.
"Yes, the prosecutors should be in jail," Gershman said. "Of the thousands of prosecutorial misconduct cases I've written about, the government's bad faith described in Stealing our Democracy stands out and may be without parallel."
"Stealing our Democracy" is Siegelman's new book. The new book raised more questions of prosecutorial misconduct.
David C. Iglesias is a former Republican U.S. Attorney for New Mexico. He is now an associate professor of Politics and Law at Wheaton College in Illinois.
"If you doubt that politics are the mortal enemy of justice, read Stealing Our Democracy," Iglesias said. "This is a sobering reminder of the vast powers the federal government has wrongfully used as a sledgehammer to achieve a conviction at any cost. Terrible things happen when you mix politics with prosecutions."
The White House maintains that the prosecution of Flynn was a political exercise. White House Press Secretary Kayleigh McEnany blasted the effort to prosecute Flynn.
"The FBI exists to investigate crimes. But in the case of Lieutenant General Michael Flynn, it appears that they might have existed to manufacture one," McEnany said at the White House press briefing. "As the motion filed by the Department of Justice yesterday explained, the FBI set out to interview General Michael Flynn, when they had no predigate [sic] — predicate for any investigation of any crime."
"Over the past week, we learned, from a handwritten note, the true intent behind the FBI's investigation of Lieutenant General Michael Flynn," McEnany explained. "The very day that then-FBI Director Jim Comey sent agents to the White House to interview Flynn, the FBI discussed what their intent was beforehand. This is what they said: "What is our goal? Truth, admission? Or to get him to lie so we can prosecute him or get him fired?" These notes, in addition to other evidence, raise serious questions about the handling of the — of the FBI's handling of Michael Flynn's case."
Siegelman's supporters maintain that is what happened to the former Governor.
Law Professor John Farmer is the former Dean of Rutgers Law School and seems to agree with Professor Gerhman.
"Don Siegelman's story is nothing less than an American tragedy," Farmer wrote. "Understanding the abuses he experienced may well be the first step to ending them and to healing our broken politics."
Siegelman is the only Democrat to be elected as the Governor of Alabama since 1982's election of George C. Wallace (D). Siegelman served as Governor from 1999 to 2003. He was narrowly defeated by then-Congressman Bob Riley, R-Ashland, in the 2002 election after just one term as Governor. Siegelman was mulling a run for the Democratic nomination for president of the United States in 2004.
Siegelman claims that he was then targeted by President George W. Bush's Department of Justice and claims that he was prosecuted on the orders of GOP strategist and top Bush White House political strategist Karl Rove.
Flynn's guilty plea was overturned and the case against him lifted with the aid of AG William Barr and the Trump Department of Justice after being investigated and prosecuted by Barack H. Obama's holdovers at the DOJ, whom some Republicans accuse of attempting a legal coup against the incoming Trump officials. Siegelman on the other hand was prosecuted during the 2006 election when he was running to regain the Governor's mansion. Siegelman, then under a legal cloud, lost the Democratic primary to then Lt. Governor Lucy Baxley (D). Baxley was then trounced by Gov. Riley. Siegelman was convicted by a jury of his peers and his convictions were upheld by the federal court system, spending years in prison until 2017.
Siegelman claims that his new book raises more questions of prosecutorial misconduct in his case.
Print this piece