Mooney addresses Mid-Alabama Republicans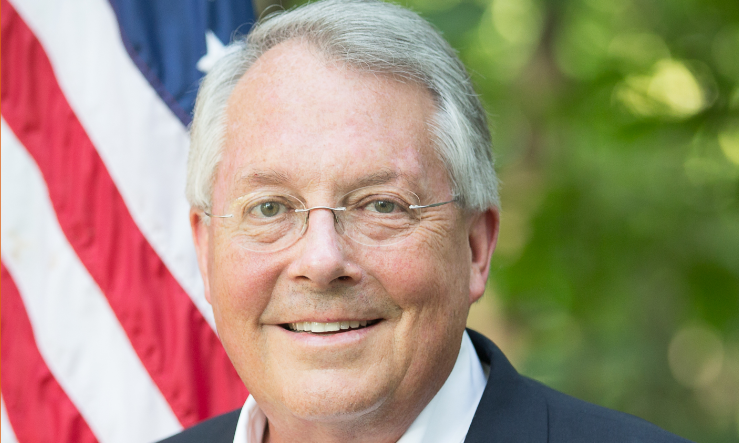 Senate candidate Arnold Mooney was in Vestavia Hills on Saturday to address the Mid-Alabama Republican Club. Mooney is a state representative in Indian Springs and a commercial real estate broker.
"I am running because of our children and grandchildren," Rep. Mooney said. "The legacy we leave our children and grandchildren is not good if we leave them a nation that is not free."
Mooney said that he and his wife, "Have three grown children and eight grandchildren."
"Our kids have less opportunity than we had and a child born today has even less opportunity," Mooney stated, "We are facing an onslaught against our Constitution that is unprecedented in the history of our country."
"We have got to protect that constitution," Mooney stated. "I believe in supporting life from conception from conception to natural death."
"Illegal immigration is illegal immigration; legal immigration is legal immigration; I think that is very simple and doesn't take a dictionary to understand," Mooney said. "Chain immigration is a problem. Immigration need to be merit based."
"I support term limits," Mooney said. Eighty percent believe in some form of term limits.
"I grew up in Montgomery and went to public schools," Mooney said. "My Dad taught me to do the right thing."
Mooney said that he has been in state government for five years.
While in Montgomery there was an effort to put the right to work in our state Constitution.
"You voted for it overwhelmingly," Mooney said. "I was the House sponsor."
Mooney said that he supported Alabama's ban on most abortion; which he called a "Direct assault on Roe v. Wade."
"That is not a law," Mooney said. It is a court ruling. "The court does not have the right to tell us what to do when it is not given to them by the Constitution. This bill was designed to be a rifle shot at Roe v. Wade."
Mooney defended the decision not to include a rape exception in the ban saying that as a ball coach he met a small girl who was always at the ball field as her brother played with Mooney's son. He eventually got to know the family and found out that both the boy and the girl were adopted. In the case of the girl she was a product of rape. "That young lady will have her own child later this year. It changed my perception. Over sixty million lives are gone from abortion. It is not a matter of if Roe v. Wade is overturned but when."
If elected to the U.S. Senate, Mooney promised: "I will stand up and say no," when party leaders want to do something that is not constitutional or does not reflect the will of conservative voters. "I have done it in Montgomery."
Mooney said that his foundational values and principles that we stand for are found in the Preamble to the Constitution.
"I am not a career politician," Mooney said. "I support term limits."
"There are a ton of things going on in this country that frankly the federal government has no business being a part of," Mooney said.
"Billions and billions of dollars are being lost on the southern border," Mooney said. "We are on track to $250 billion in all sorts of stuff that we are giving illegal immigrants. Nobody is paying any attention to the costs that are there."
"We have revenue," Mooney said answering a question on the national debt. "We don't have a funding problem; we have a spending problem. We are going to die under the weight of the interest on the debt currently."
Mooney said that President Trump, "Has grown our economy. He needs a rock ribbed conservative there to support him and Doug Jones is not that guy."
"We as a nation are in our third century," Mooney said. "God put this nation on this continent for a reason."
"Our nation was founded on Godly principles," Mooney stated. "We have got to return to the foundation of our nation."
"I will be the same God loving patriotic Alabamian that I am now when I walk in the Senate and when I walk out," Mooney promised.
"We have got to get rid of Doug Jones," Mooney said. "He represents everything that we do not stand for."
MARC meets on the second Saturday of each month at 8:30 a.m. in the Vestavia Hills Public Library. Former State Representative Paul DeMarco, R-Homewood, is the President of MARC.
The major party primaries will be on November 3.
Print this piece
Buttigieg to visit Alabama on Sunday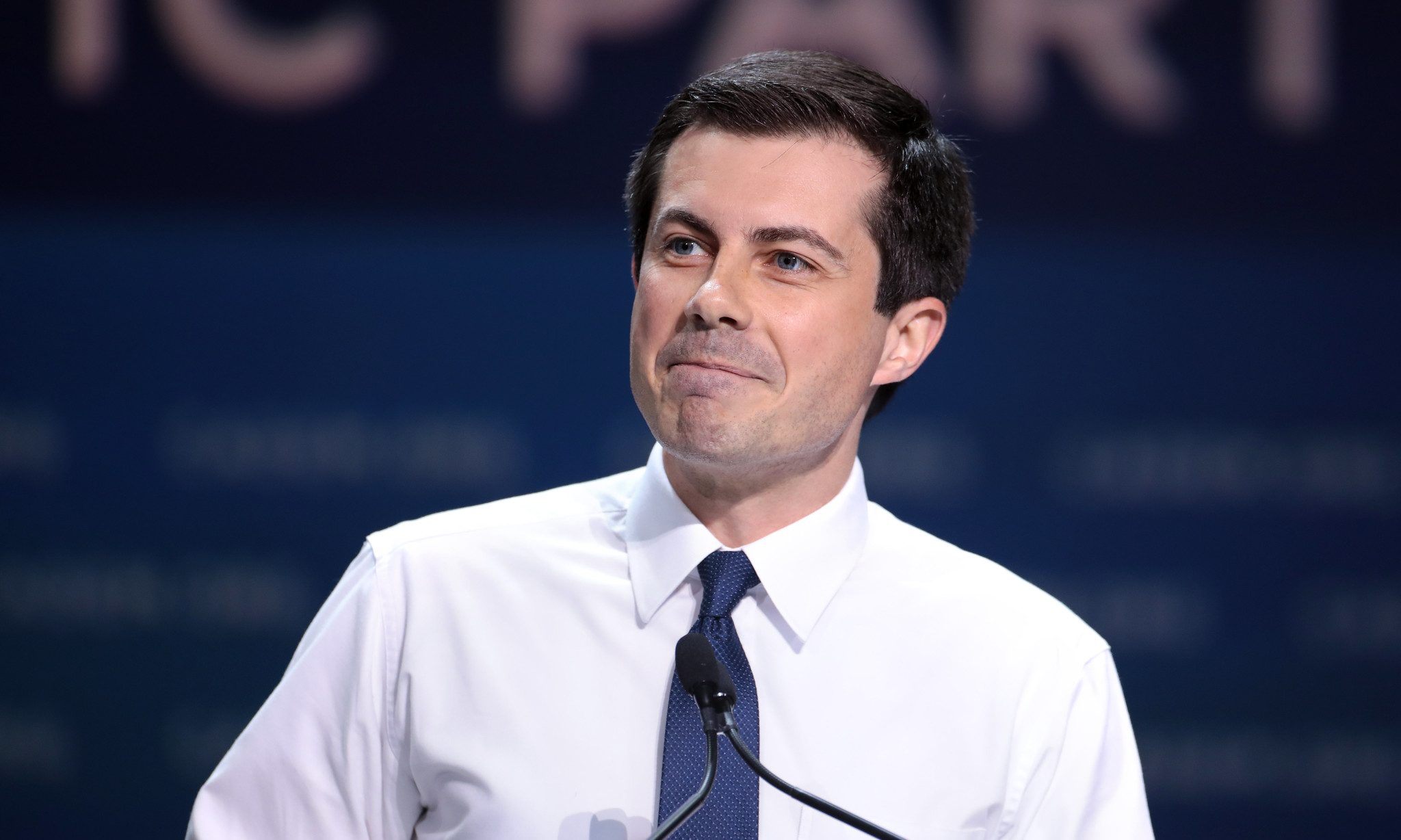 Democratic presidential candidate South Bend Mayor Pete Buttigieg will be in Selma Sunday for a short visit in observance of the anniversary of "Bloody Sunday." The Pete for America campaign also announces that they will be hosting more than 100 events in Alabama this weekend as part of their get-out-the-vote (GOTV) effort ahead of the Super Tuesday Democratic presidential primary.
As part of that effort, Pete for America announced an Alabama television ad purchase in the Birmingham and Montgomery media markets featuring an Alabama-specific digital ad program to reach more voters. Miss Black America Ryann Richardson and NAACP leader Lammell McMorris will be participating in these efforts with an online town hall on Monday.
"We are building the campaign that will not only win the nomination, but will defeat Donald Trump in November," said Stephenine Dixon the Alabama State Director for Pete for America. "We know Pete's message is resonating in Alabama –– voters are tired of the politics of division and dysfunction. And Pete is the candidate offering bold solutions to our country's greatest challenges in a way that actually unites the country. To propel Pete to the nomination, we're taking Pete's message to voters with 100 events across the state of Alabama ahead of the primary. We're also running a first-of-its-kind GOTV program that combines digital organizing, paid media, and our boots-on-the-ground organizing to reach Alabama voters."
The Pete for America will launch a new targeted digital advertising program in Alabama featuring state-specific digital ads. The ad buy includes user-generated content of voters across Alabama explaining why they're supporting Pete.
Blacks in Alabama vote Democratic at a rate well in excess of 90 percent and are overwhelmingly the majority of Democrats in Alabama. Conservative talk radio host and recent Medal of Freedom recipient Rush Limbaugh recently predicted that Buttigieg will not attract support from Blacks saying that "America is not ready" to see two gay men kissing on stage.
Buttigieg responded to Limbaugh's comments, "I love my husband." If elected, Buttigieg would be the first openly gay man elected President of the United States. At age 38, he also would be the youngest President in the history of the country.
Buttigieg volunteers are direct messaging each of their social media followers to encourage them to move their online support to offline action. The campaign claims that they're asking them about their plan to vote and whether they can knock doors and get plugged into on the ground work.
The TV ad titled "Urgent," underscores what the campaign calls Pete's unifying vision for our future that will heal our country so we can begin tackling our greatest challenges.
The online community town hall will be at 12:00 PM CST featuring Miss Black America Ryann Richardson and NAACP leader Lamell McMorris.
For GOTV, the campaign will have 30,000 volunteers across the Super Tuesday states hosting hundreds of voter contact events –– including "knock your block" events, block parties, phone banks, canvass launches, and more to mobilize voters to vote on March 3rd. Pete for America is not just asking volunteers to phone bank and knock on the doors of strangers. Rather, the campaign is having them reach out to their own personal community –– their friends, neighbors, and networks to make a personal case for why they need to vote for Pete.
The events in Selma commemorate the attempted crossing of the Edmund Pettus Bridge by voting rights marchers during the Civil Rights Movement over 50 years ago. Then Governor George C. Wallace ordered the then all White Alabama State Troopers to use force to prevent the marchers from crossing the bridge and coming to Montgomery. The events made national and international headlines. The Rev. Martin Luther King Jr. rushed to Alabama along with hundreds of additional civil rights supporters and eventually made that march to Montgomery.
There reportedly will be four presidential candidates in Selma this weekend. Buttigieg is one of the four. U.S. Senator Elizabeth Warren (D-Massachusetts) is reportedly also coming to the state. Former Vice President Joe Biden has staked his campaign on doing well with African Americans. The Alabama Democratic Conference (ADC) has endorsed former New York City Mayor Michael Bloomberg.
Buttigieg narrowly won the Iowa Caucus and had a strong second-place finish in the New Hampshire primary; though he performed poorly in the Nevada Caucus.
Print this piece