Opinion | The million dollar contract: How education tax dollars are wasted in Alabama
Last legislative session, with good results and great PR rolling in for Alabama's Pre-K program, the Department of Early Childhood Education received a record-breaking increase in funding, as Gov. Kay Ivey and lawmakers pledged to build on one of the few bright spots in Alabama's public education programs. 
The Education Trust Fund budget passed by the Legislature and signed by Ivey included $96 million for DECE, an increase of $18.5 million from the previous year. It was the largest increase in the program's history and hailed as a triumph for education. 
But this is Alabama. And where there's money to spend, you'll find the usual leeches lurking about, figuring out ways to divvy up a portion for themselves and their friends and family.  
In late June, just a couple of weeks after Ivey gave final approval to the ETF budget, DECE secretary Jeana Ross awarded a marketing contract to a Birmingham firm. 
But not just any contract. 
And not just any firm. 
The contract was for $999,000. For six months' worth of work. 
That work would include, according to the contract that was submitted to the Legislative Contract Review Committee, "design a multimedia marketing strategy to provide parents the knowledge and understanding of excellence in education."
I'm going to pause here and ask you to read all of that again. 
Particularly the parts where we used $999,000 of education funds — while parents are lugging toilet paper and printer cartridges to their kids' schools — to tell those parents about "excellence in education." 
I'm not sure it's the parents who need the lesson. 
If it sounds like nonsense, well, hold on. It gets worse. 
The firm selected for this lucrative contract was Telegraph Creative, located in Birmingham. 
If that name sort-of rings a bell for you, it's because that was the landing spot for former Yellowhammer News founder and White House bellhop Cliff Sims — the guy about whom Trump famously said, "Who?"
Sims is now the president of Telegraph Creative, which has so far been paid more than $400,000 out of the education trust fund, but prior to joining that company and prior to his trip to D.C., Sims was in charge of Yellowhammer News. 
Yellowhammer, we all now know — thanks to a fantastic story written by the Columbia Journalism Review earlier this year — was and is owned by (former) registered lobbyists, Tim Howe and John Ross. 
So, Howe, Ross and Sims all operated Yellowhammer — an unabashed rightwing website dedicated to propping up Republican politicians and pushing their agendas. All for the right price, of course. That CJR story noted that Yellowhammer raked in more than $185,000 from politicians and political action committees in 2018. 
And Howe and Ross, who have both served as directors of the Alabama Republican Party and whose lobbying firm had close ties to convicted felon Mike Hubbard, run in the usual ALGOP conservative circles. 
Oh, and Ross's mom just happens to be Jeana Ross, the secretary of the Department of Early Childhood Education and the person who awarded the contract to Telegraph Creative. 
I've been all through Telegraph's website and reviewed the company's work (most of which is very good), but I don't see any work for any public education entity or any entity even remotely in the education field. 
But I'm guessing that didn't matter. 
Some important people are not very happy about the whole thing. I was sent a copy of the contract by a top ALGOP strategist, who was angry. And he wasn't alone. Several elected officials who I spoke with over the past few days were also unhappy with the large pricetag and the questionable ties between Jeana Ross and Sims. 
The governor's office was apparently caught off guard by it as well, and the response provided by spokesperson Gina Maiola didn't exactly provide a lot of cover. 
"The Alabama Department of Early Childhood Education used the proper process to ultimately contract with Telegraph Creative. In a transparent method, it was procured through the public RFP database on STAARS and was approved in June by the legislative contract review oversight committee."
Allow me to translate that: It might be shady, but at least it's not illegal. 
This is government at its worst. Which is the sort of government that Alabama is famous for. 
And the worst part is we all know nothing will happen. The contract has been signed and a good chunk of the money spent. The players involved are the same players who are always involved. They're not going anywhere. If anything, they'll just learn to make their leeching less obvious next time.  
The only possible punishment would come from voters, who might choose alternative candidates because these can't be trusted with your tax dollars. But we all know that's not happening, because these folks are wearing the same jerseys as the majority. 
So, nothing. 
But at least now none of you can pretend that you don't know you're getting hosed.
Wide variance in educational attainment between counties
The top ten counties in Alabama for educational attainment are Madison, Shelby, Lee, Jefferson, Baldwin, Montgomery, Tuscaloosa, Autauga, Coffee and Elmore.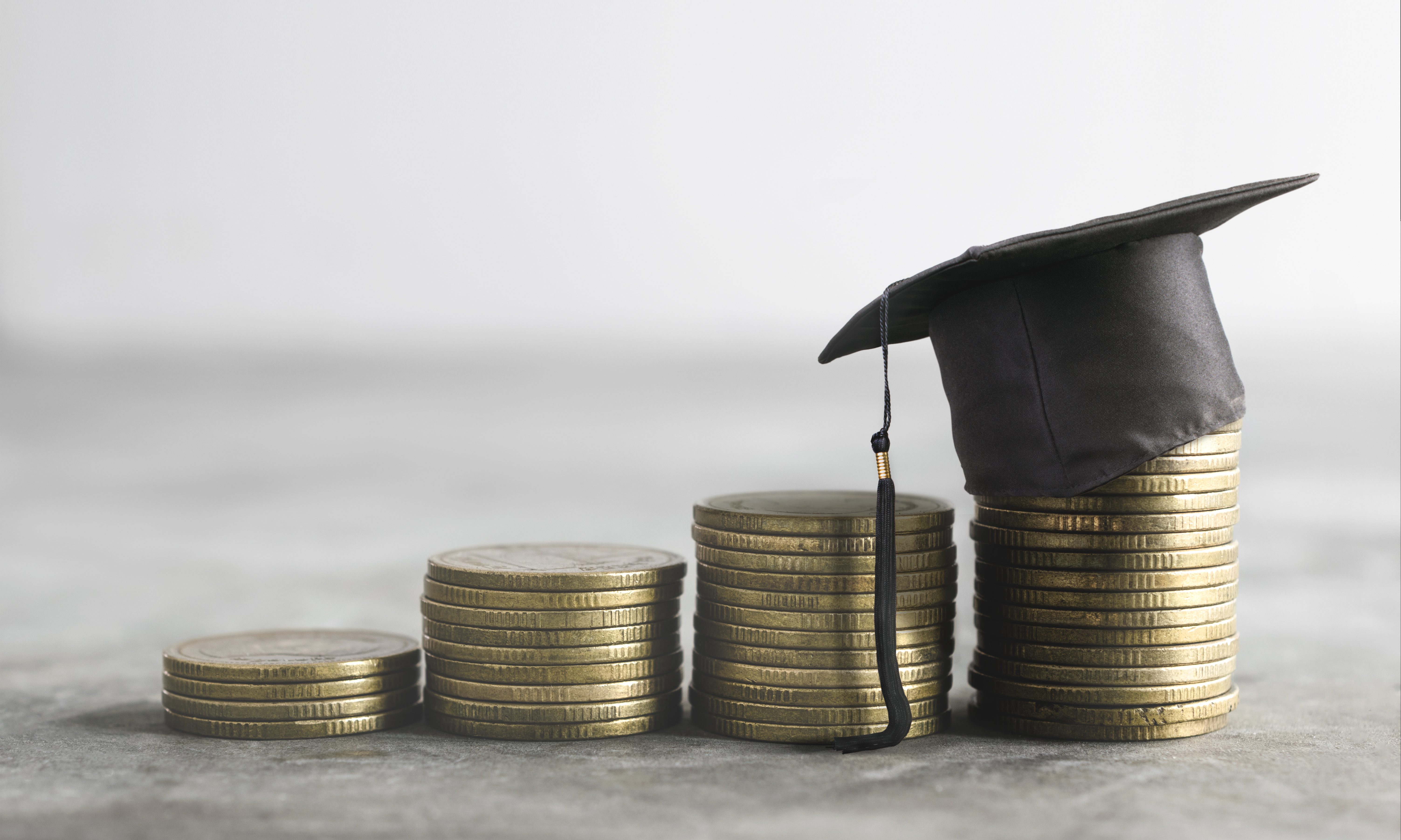 A recent analysis by the Public Affairs Research Council of Alabama shows a wide variance in educational attainment between Alabamians residing in different counties.
According to the PARCA research, across the state, 10 percent of Alabamians over the age of 25 have earned a master's or higher-level degree. Sixteen percent of the adult population has just a bachelor's degree. Just 9 percent of adult Alabamians have an associate's degree.
Nearly 22 percent of Alabamians have attended college but did not earn a degree, and 31 percent of Alabamians have earned their high school diploma or GED but did not receive any education beyond that.
Ten percent of adult Alabamians have finished the ninth grade or higher but have not gotten a diploma or GED. Just 4 percent of Alabamians 25 or older dropped out of school without at least finishing the ninth grade.
At least 35 percent of Alabamians have at least an associate's degree. By comparison, 20 percent of the adult population in Massachusetts has a master's degree or above and 24 percent have at least bachelor's degree. Factoring in the 8 percent with associate's degrees, 52 percent of Massachusetts adults have some sort of degree versus just 35 percent of Alabamians.
Alabama is 44th in educational attainment. West Virginia is 51st with 30 percent — 22 percent with a 4 year degree or above. Georgia, largely due to the success of the HOPE scholarships, has 40 percent of the population with a degree two year or above. Mississippi is at 33 percent. The national average is 39.9 percent.
The PARCA study also breaks it down into county-by-county differences. The top ten counties in Alabama for educational attainment are Madison, Shelby, Lee, Jefferson, Baldwin, Montgomery, Tuscaloosa, Autauga, Coffee and Elmore.
In Madison County, 8.1 percent of adults have an associate's degree, 25.7 percent have earned at least a bachelor's degree and 16 percent have a master's or higher degree. More than 20 percent have some college but no degree, 20.8 have a high school diploma with no education above that, 5.9 percent finished the ninth grade and 2.9 percent dropped out in the ninth grade or earlier.
Nearly 50 percent of adults in Madison County older than age 25 have earned at least a two-year degree. Madison County is followed by Shelby County with 49.5 percent, Lee with 43.1 percent, Jefferson with 40.7 percent and Baldwin at 40.7 percent. These are the only five counties that are above the national average.
The bottom 10 counties for educational attainment are Wilcox, Bibb, Greene, Coosa, Cleburne, Bullock, Lawrence, Conecuh, Barbour and Washington. Wilcox is in 67th place for educational attainment and is also regularly one of the state leaders in its unemployment rate. Just 3.6 percent of adults in Wilcox County have a master's degree or above, just 8.9 percent have completed their four-year degree and only 4.8 percent have even an associate's degree. Just 17.3 percent of the adult population in Wilcox County has any sort of degree. That is 22.6 percentage points below the national average. Nearly 20 percent of adults in Wilcox County have attended college but did not finish, and 40.3 percent has a high school diploma or the equivalent but no college. More than 16.5 percent finished the ninth grade but did not get a diploma or GED. Nearly 10 percent did not finish the ninth grade.
Educational attainment is a concern because the fastest growing professions generally require more education than simply a high school diploma. Gov. Kay Ivey is trying to increase the percent of the workforce with at least a two-year associate's degree or the technical training equivalent of a two-year associate's degree.
Many high-paying technology jobs require a two year or even a four-year degree or above. It is difficult for the state to recruit those sorts of employers to counties where the workforce is not competent to fill the positions. Those sorts of employers often have to recruit employees from far outside the county or even the state.
Even manufacturing jobs are increasingly high tech as new factories use more robotics and automation than the factories of the past. Today's high-paying jobs require more knowledge, skill and technical competence than the factory jobs of the past.