Gov. Ivey directs flags at half staff to honor fallen police officer Dornell Cousette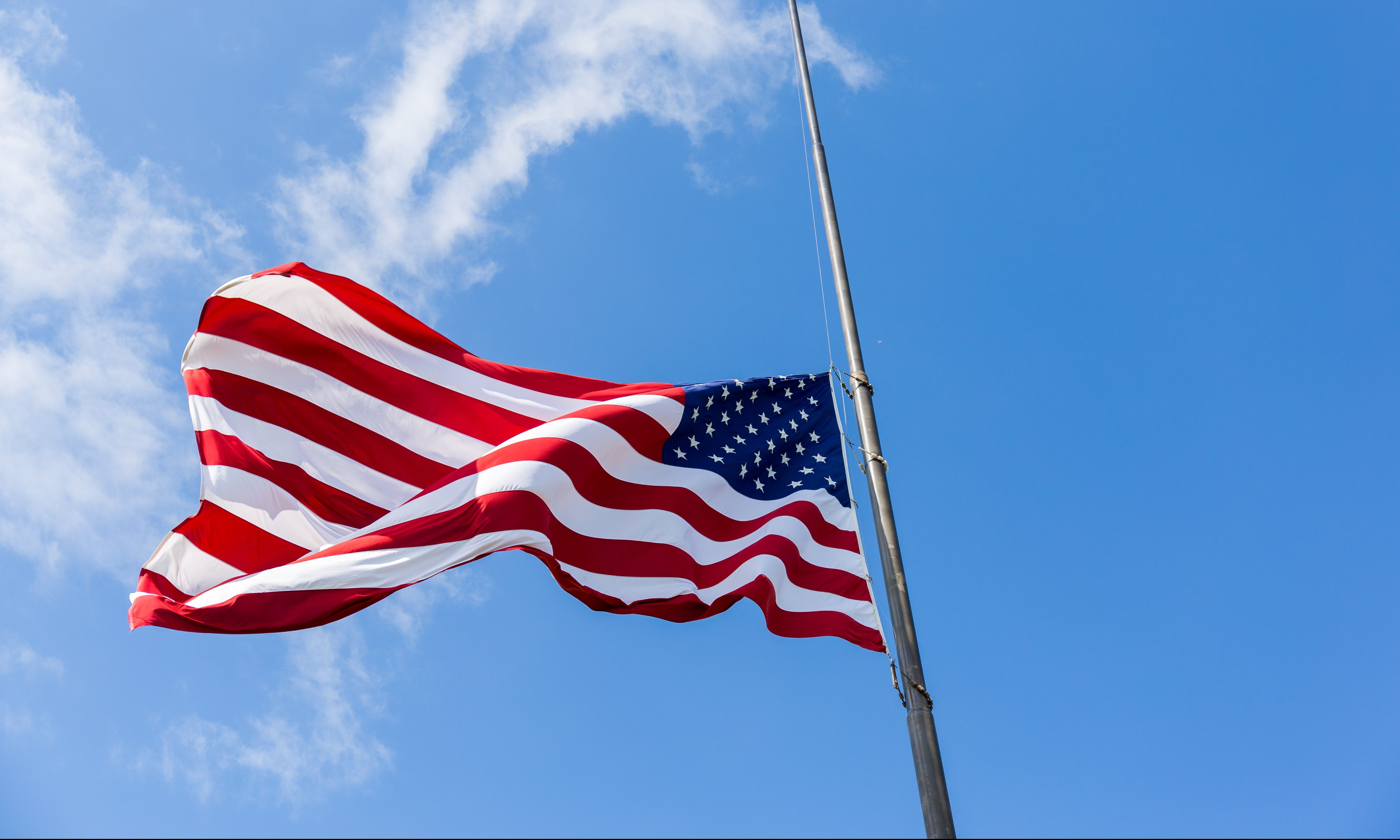 Alabama Gov. Kay Ivey has issued a statewide directive to fly flags at half-staff on the day of interment of Tuscaloosa Police Investigator Dornell Cousette. Cousette was killed in the line of duty attempting to apprehend an armed and dangerous felon Monday night.
"Monday evening, I was devastated to learn of the news that Alabama lost our fourth law enforcement officer to a senseless act of violence this year," Gov. Ivey said. "Two beautiful children lost their father. A soon-to-be bride lost her fiancé. The Tuscaloosa community lost a protector and 13-year veteran to the force. Truly, Alabama has lost one of her heroes, Dornell Cousette."
Cousette was attempting to arrest a 20 year old suspect who had been previously arrested for robbery and assault and has failed to appear for multiple court dates. The felon was on the front porch when Investigator Cousette arrived. He retreated into the house with Cousette in pursuit. A gun battle ensued. Cousette was mortally wounded. The suspect fled the scene; but later went to the hospital to have his wound treated.
"We cannot take for granted the tremendous sacrifices our men and women in law enforcement make each and every day in order to keep us safe," Ivey said. "Because of Officer Cousette's brave call to action, the felon he pursued now remains in custody. Officer Cousette laid down his life in service to the people of Tuscaloosa."
"Tonight, Officer Dornell Cousette of the Tuscaloosa Police Department died after being shot in the line of duty while serving a warrant. Officer Cousette was a U.S. Army veteran and father of two daughters. Please pray for his family, fiancée, and fellow officers. #ThinBlueLine," Alabama Attorney General Steve Marshall (R) said on social media.
"I'm heartbroken to hear Officer Dornell Cousette, a true Alabama hero, was killed in the line of duty last night," Congresswoman Terri A Sewell, D-Selma, said. "He faithfully served in the Tuscaloosa Police Department for 13 years. He was a veteran, father of two daughters and engaged to be married. My heart goes out to his family."
"Heroes come in many different forms…in our community, our heroes wear the uniform of the Tuscaloosa Police Department," Tuscaloosa Mayor Walter "Walt" Maddox said in a statement.
"Tonight one of our heroes has died in the line of duty protecting our community. We will be forever grateful for heroes like Officer Dornell Cousette."
"Tuscaloosa PD Investigator Dornell Cousette's end of watch has come too soon," U.S. Attorney Jay Town said. "Our thoughts and prayers are with his family, fiancé, children, and fellow officers. This is yet another heartbreaking reminder of the dangers our brave men and women of the badge face daily."
"With heavy hearts, we pray that God lays a hand of comfort on the Dornell Cousette family, his fellow officers, and all those affected," Congressman Bradley Byrne, R-Montrose, said. "A tragic reminder of the sacrifices our brave law enforcement make to keep our families safe."
"We are praying today for the family, friends, and fellow officers of Tuscaloosa Investigator Dornell Cousette," Lt. Governor Will Ainsworth (R) said. "We must always remember the sacrifices of our men and women in law enforcement. We are kept safe by their thin blue line and their willingness to place themselves in harm's way to protect us."
"Our deepest prayers remain with Officer Cousette's two children, his fiancé, the Tuscaloosa Police Department, the city of Tuscaloosa and all of our brave men and women who put their lives on the line to ensure the protection of our communities," Ivey concluded. "The ultimate sacrifice of Officer Dornell Cousette will never be forgotten."
Cousette is the fourth Alabama law enforcement officer killed in the line of duty this year. The murder of a police officer in the performance of his or her duties is punishable by death in Alabama.
"There is no punishment severe enough for those who kill our police officers," Byrne said.
This story will be updated when we learn when Investigator Cousette will be interred.
Print this piece
Attorney general partners with Facebook to stop price-gouging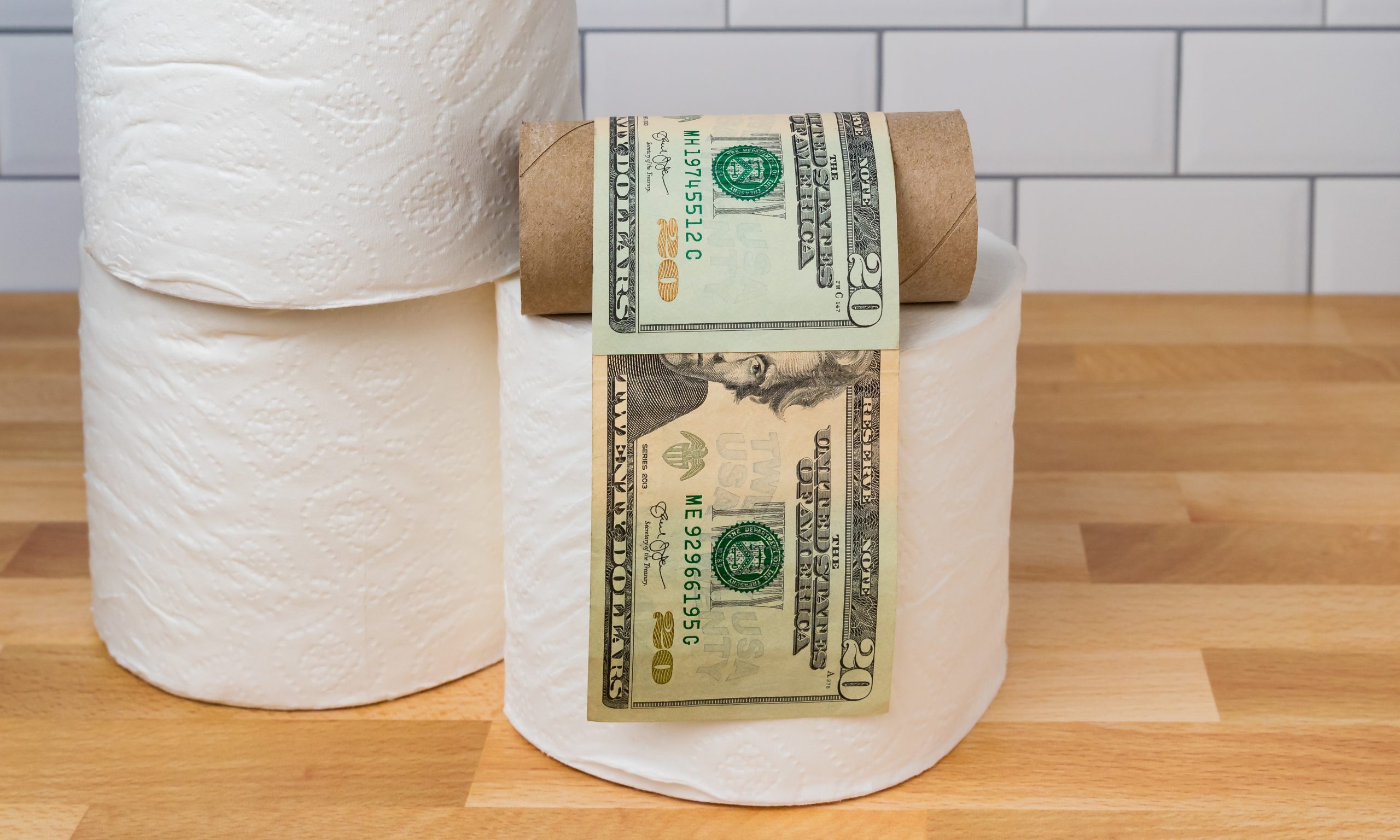 Alabama Attorney General Steve Marshall on Friday announced a partnership with Facebook to address price-gouging on the social media site by people looking to profit from the COVID-19 pandemic. 
"There is no question that unscrupulous operators are trying to take advantage of Alabamians looking to buy basic necessities to protect and sustain themselves and their families during the ongoing coronavirus epidemic," Marshall said in a statement. "What's more, much of that illegal activity is centered online because many consumers find it easier to purchase supplies on the internet due to lack of local availability or self-quarantining. As my office seeks ways to protect our consumers, I am pleased to announce that Facebook is one of several major e-commerce platforms to respond to my call to participate in a coordinated effort to identify and shutdown online price gouging."
Facebook has agreed to review and remove price-gouging listings and advertisements from the website, according to a press release form Marshall's office.
The press release from Marshall's office notes that Facebook has already banned advertising or sale of medical masks, hand sanitizer, surface disinfecting wipes and COVID-19 testing kits, and the site also as prohibited products "cures" or products that claim to prevent someone from contracting the virus. 
Recent research by Digital Citizens Alliance showed, however, that many of those banned products and advertisements continue to appear on Facebook, despite the company's March 6 announcement prohibiting them.
Alabama's price-gouging law went into effect on March 13 upon Gov. Kay Ivey's declaration of a state of emergency.
"Although what constitutes an unconscionable price is not specifically set forth in state law, a price that is 25% or more above the average price charged in the same area within the last 30 days — unless the increase can be attributed to a reasonable cost in connection with the rental or sale of the commodity — is a prima facie case of unconscionable pricing," according to the release.
To file an illegal price gouging report visit the Alabama Attorney General's Consumer Interest Division at  https://www.alabamaag.gov/consumercomplaint, or call 1-800-392-5658 to receive a form by mail to complete and return.
Print this piece