Opinion | Time to make the "make-me state" do something on prisons
It is evident that Gov. Kay Ivey is determined to build three new men's correctional facilities. Ivey's move is not without controversy, but after decades of half-measures and inaction, her administration is facing the problem head-on. And that alone is a first for Alabama.
When Alabama's state prisons were built, they served two primary purposes; one, to warehouse prisoners and two to create jobs in certain parts of the state as a form of political patronage.
Lawsuits over inmates' rights, changing norms and the cost of mass incarceration has reordered how the federal government, state lawmakers and the public-at-large views imprisonment.
While many still believe in lock 'em up and throw away the key, it is no longer legally acceptable or fiscally sustainable.
Under Ivey's plan, the state will lease three men's facilities by contracting two private companies to finance, build and maintain the three centrally located mens' prisons.
The reason Ivey must act unilaterally is that the Legislature is resistant to build new prisons.
There are many reasons why lawmakers are reluctant to invest nearly a billion dollars in building prisons, but generally, none have to do with the actual price tag.
First, building prisons is unpopular with Republican-base voters. Secondly, no legislator wants to forfeit a prison in their district because it will cost jobs, also it's unpopular with voters. Lastly, most politicos are fundamentally cowards when it comes to dealing with tough issues. As the saying goes, "It's easier to defend a no vote than to explain a yes one."
Alabama's state motto is, "We dare defend our rights." It sounds nice, but it's not true. The state more often is forced to defend its wrongs.
Alabama should be called the "Make-me state," because history shows that any form of progress is not entered into voluntarily. Repeatedly the state is forced into meaningful reforms by the federal government or other outside entities.
Rulings by federal Judge Myron Thompson is forcing the state to act. Further pressure is coming from the DOJ, which found, "reasonable cause to believe that conditions at Alabama's prisons violate the Eighth Amendment to the Constitution," which prohibits cruel and unusual punishment.
DOJ is threatening a takeover of the state's prison system but for now, is waiting to see if the state will correct the problems on its own.
Ivey's administration, along with a handful of lawmakers—who understand the severity of the problems— is working with DOJ to stave off a costly federal intervention.
DOJ's Civil Rights Division's list their elements of its investigation:
1) [W]hether Alabama's prisons are protecting prisoners from physical and sexual violence at the hand of other prisoners.
(2) [W]hether Alabama's prisons are providing safe and sanitary living conditions.
(3) [W]hether Alabama's prisons are protecting prisoners from excessive force and sexual abuse from staff.
According to the April 2 report, the investigation into the first two issues were completed and the state was found to be failing.
However, its investigation into whether ADOC is protecting inmates from excessive force and sexual abuse from staff is ongoing, "because the Department's petition to enforce its subpoena for documents relevant to that issue is pending with the court."
The question of whether conditions at Alabama's state prisons constitute cruel and unusual punishment is not lost on any thinking person who has toured these facilities.
(I have toured three Alabama prisons including the state's Julia Tutwiler women's prison.)
A simple google search finds numerous stories of the state's horrid prison system, most especially Tutwiler.
Surprisingly, Tutwiler has made considerable progress toward reform after a federal investigation prompted by the Equal Justice Initiative.
There is a movement afoot in the United Kingdom to abolish women's prisons altogether opting instead for community corrections and other measures.
Tutwiler is a leading example in a study conducted by the Berkeley Journal of Gender, Law & Justice, which reasons why womens' prison should be abolished. While eliminating womens' prisons may be a bridge too far for some, the study makes valid points worthy of consideration.
Ivey's push to bypass the Legislature to build new mens' correctional facilities may not be the best option but past legislative failures prove it's the only way.
Trying to find a legislative solution is futile, leaving the state waiting longer for nothing.
Ivey's approach may be controversial; it might not even be the best of all possible solutions, but year after year lawmakers have failed to offer anything better.
It's time to make the "make-me state" do something about prisons.
Print this piece
Opinion | Fear not, fight on and don't faint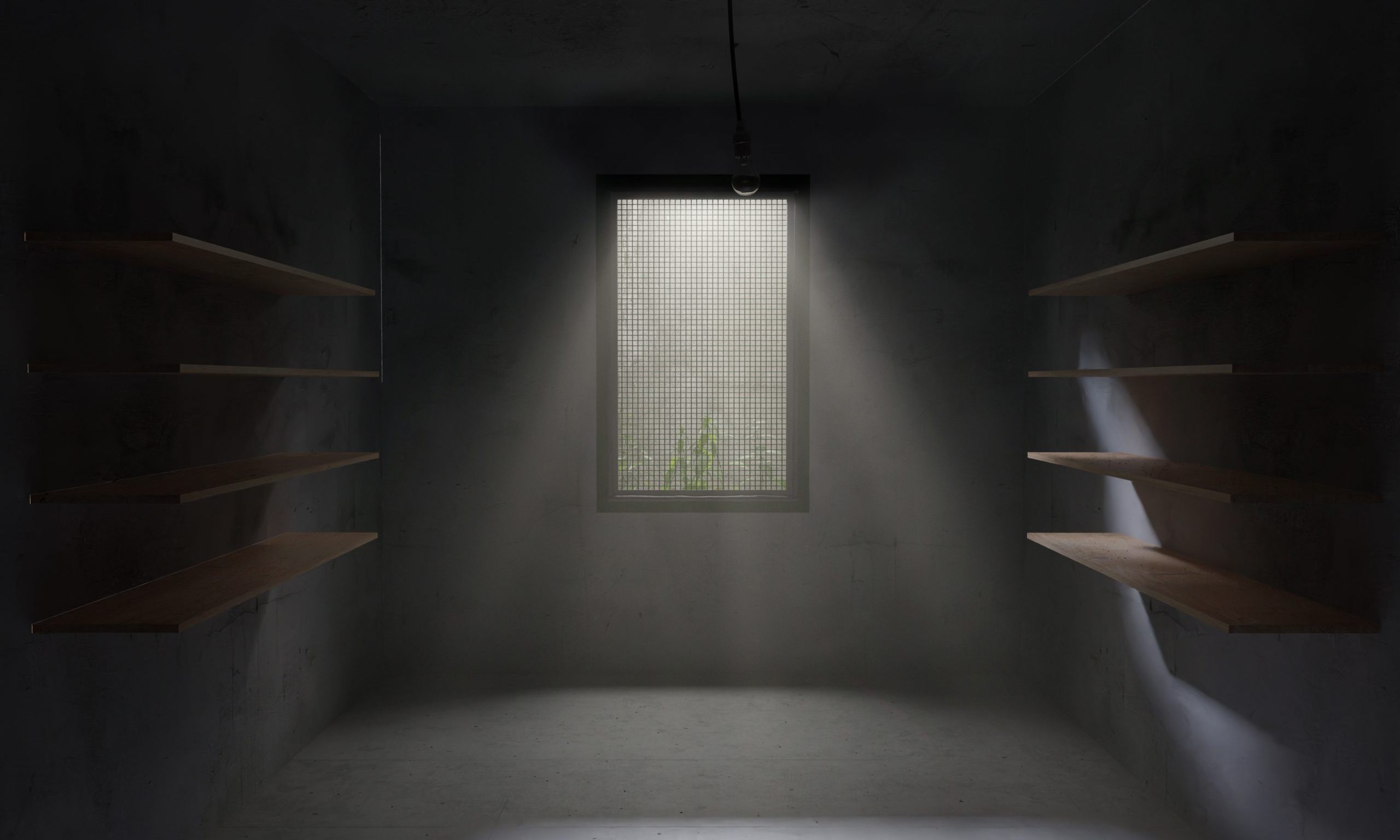 The spread of COVID-19 in Alabama is worse today than it was yesterday, and in all likelihood, it will be more devastating tomorrow.
The realities of the moment challenge us to be strong, resilient and persistent.
On Sunday, the number of confirmed COVID-19 infections in the state passed 1,800, with 45 reported deaths. Those numbers represent real people, our fellow citizens, friends and loved ones.
The latest figures coming from the state may be only a hint of what's next.
More of us will survive this disease than succumb to it, but we will all feel it, even naysayers and deniers.
The fight against this pathogen is not a sprint that will end swiftly; it is a marathon. Therefore, perseverance is critical. In sports, as in life, perseverance separates the winners from the losers.
Winston Churchill said, "If you're going through hell, keep going."
As a state and a nation, the times demand we keep going without fear.
These are not the worst of times; these are trying times that will pass. This is not a happy talk but a message from history. History teaches that humans are adaptive and, therefore, survivors.
It doesn't mean that horrible things aren't happening; they are.
People are sick, some are dying, but all the while along with doctors, nurses and health care providers, there is a legion of ordinary Alabamians doing simple things that in the context of this calamity are extraordinary.
Individuals who deliver groceries, stock shelves and cook take out are putting themselves at risk so others can eat. The same can be said of thousands that are keeping essential services open.
These individuals are displaying the very essence of perseverance — the will to push forward when it would be easier to quit.
In George S. Patton's speech to the Third Army during World War II, he delivered many memorable lines that are not easily quoted in a general publication. Patton was fond of profanity. But many apply to our current situation.
"Sure, we all want to go home. We want to get this war over with. But you can't win a war lying down," Patton said.
We will win if we don't give in and don't quit.
This isn't hell for all, but it is for some.
Now is a time for each of us to do what we can to ensure that we all survive.
My mother was fond of quoting scripture and sometimes with her own unique twist.
Galatians 6:9 was one of her go-to verses.
"And let us not be weary in well doing: for in due season we shall reap if we faint not."
She would say, "Now, that doesn't mean you won't get woozy, or that you won't need to take a knee. It says don't faint — never give up."
Then she would round it off with, "'Spirit is willing, but the flesh is weak,' to heck with the flesh, it will follow where the mind tells it to."
What we do now will determine who we will be as a state and nation once this pandemic subsides. Will we be better, stronger, and more humane, or will we further cocoon into tribes who are weaker, disparate and frightened?
Fear not, fight on and don't faint.
Print this piece