Opinion | Unemployment rates at remarkably low record-breaking numbers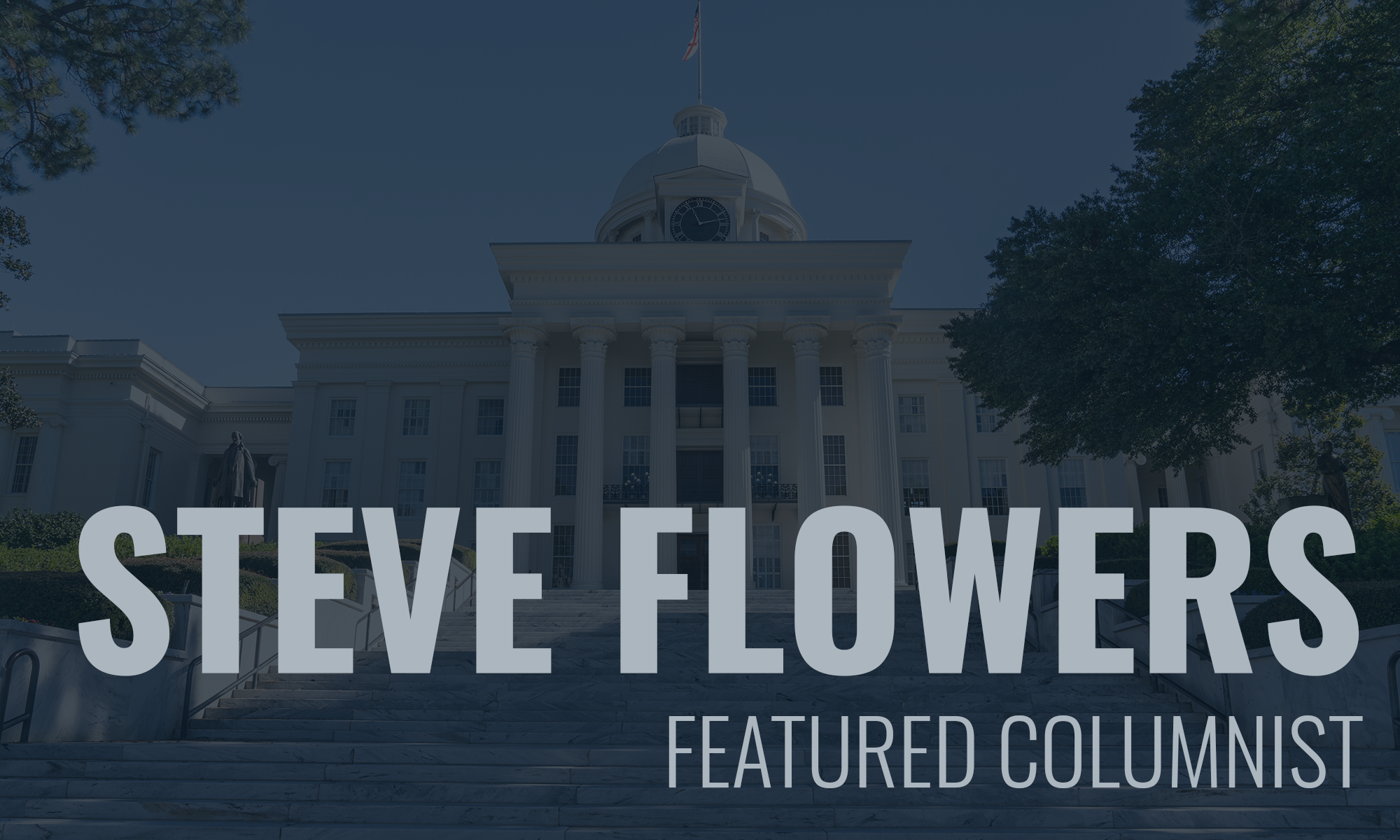 During the late summer, it was revealed that Alabama's economy set records for the number of people employed along with the lowest unemployment rate in decades. Figures released in August had the state with a record–breaking 3.3 percent unemployment percentage.
The numbers indicate a continued upward trend with 57,000 more people employed than at the same time a year ago.
Gov. Ivey said, "The effort we are making to bring jobs and employers to Alabama is working."  She further stated, "We are consistently improving our workforce and preparing Alabama for the future."
The entire U.S. economy is on a continued upswing that began with the Trump Administration.  However, Alabama's job growth rate has outpaced the national rate for six of the first seven months of 2019.
Gov. Ivey can rightly claim credit for these outstanding figures.  She and her Chief of Staff and right arm, Jo Bonner, have made job growth and economic development their primary focus.
It has paid off and there are a lot of other fish on the line that Ivey and Bonner are about to reel in during the next year. Four sectors are setting the pace for the current employment increase.  They are Transportation, Equipment Manufacturing, Motor Vehicle Manufacturing, Leisure and Hospitality, and Computer Systems Design.
The counties with the lowest unemployment rates are Shelby, Marshall, Elmore and Baldwin. Counties with the highest unemployment rates are Wilcox, Greene, and Perry.
All summer long there was a furor over a toll road in Baldwin and Mobile Counties.  The debate raged over a plan by the state to build a toll road for the Interstate 10 Mobile River Bridge and Bayway project. Not surprisingly a poll indicated that 77% of registered voters living in Mobile and Baldwin Counties did not support the toll plan for the Interstate 10 passageway plan.
This is not a jaw dropping fact, who wants to pay $6.00 toll fee each way each day to work.  The folks who commute from burgeoning Baldwin County to work in Mobile need a road/bridge.  However, the state cannot afford to build the very expensive new road without a toll.
The Baldwin Countians thought maybe people outside of the coastal area would have sympathy for them and take up their cause.  Good luck with that thinking.  The rest of the state could not care less.  It is a local problem.  The good folks in Sand Mountain are concerned about their own roads and bridges.  They do not want the people in Baldwin-Mobile taking their road money.  Thus the old adage, "All politics is local."
Even though all politics is local, we do have a national Presidential election upcoming.  It is here.  The race is on.  Our presidential preference primary is March 3, 2020.  We will not only vote for president that day, there are a good many other races that will be interesting.
The first and second congressional districts are open seats.  Rep.Martha Roby is not running for reelection in the second, and Rep. Bradley Byrne is leaving his safe seat in the first to run for the U.S. Senate.  They are both Republican seats.
In addition to the presidential and congressional seats, the marquee event in the state will be the race for the U.S. Senate.  This is the Republican Senate seat held by Jeff Sessions for 20 years.
An anomaly Democrat, Doug Jones, is currently temporarily in the seat.  The winner of the Republican Primary in March and runoff in April will ultimately recapture the seat for the GOP.  The leading contenders are Bradley Byrne, Secretary of State John Merrill, Former Chief Justice Roy Moore, and Journeyman football coach Tommy Tuberville.
President Donald Trump is extremely popular among Alabama Republican voters, and indeed, among all Republican voters nationwide, especially southerners. Even Senate Republican Majority Leader, Mitch McConnell, R-Kentucky, is running for reelection to his Kentucky Senate seat, tying himself to Trump.  He is running a campaign labeled the Trump-McConnell 2020ticket.  He is claiming to be the President's wingman in Washington to his blue grass constituency.
Even though the federal race for President, U.S. Senate and U.S. House will headline the 2020 ballot in the Heart of Dixie.  Let me remind you again, that all politics are local.
You cannot get any more local than County Commissioner.  Most of the County Commission seats in the state are up for election as well as State School Board seats in Districts 1, 3, 5 and 7.  Gov. Ivey's proposal to not elect these School Board seats but to appoint them will be on the March 3 ballot.Statewide, there are two judicial seats on the State Supreme Court on the ballot as well as two seats on Alabama's Court of Criminal Appeals as well as PSC President.
See you next week.
Steve Flowers is Alabama's leading political columnist. His weekly column appears in over 60 Alabama newspapers. He served 16 years in the state legislature. Steve may be reached at www.steveflowers.us.

Opinion | Somebody, please, take the lead
Just like Donald Trump on the national level, Gov. Kay Ivey has bungled containing the novel coronavirus COVID-19. Alabama is showing record cases and hospitalization levels.
But while Ivey extended the Safer-at-Home order though July 31, she didn't add any new restrictions. The governor says requiring masks is simply too difficult to manage and enforce.
Nobody said fighting the virus would be easy. The problem is neither Ivey nor many other governors, along with the White House, didn't really make containment much of a priority.
Testing is still inadequate, nearly a half-year after the pandemic started. Alabama's first diagnosed case was March 13. Since then – as of Wednesday – Alabama has racked up more than 30,000 cases with more than 900 deaths. Nationally, there have been more than 2.6 million cases and nearly 130,000 deaths.
When the pandemic was young, Ivey responded well, ordering everybody to stay home except for essential workers. She did much better than the governors in the state's surrounding Alabama. But just as with most states across the Southeast, after a few weeks Ivey's resolve cracked. Like the governors of states like Georgia and Florida, which are also seeing a spike in infections and are setting records.
Ivey should tighten up the restrictions, including closing the state's beaches over the July 4th weekend. Bars, gyms, and other places where large crowds gather, usually not social distancing and many without masks, should be restricted.
Yes, such measure will continue to cause economic pain, but such restrictions would slow the spread of the virus. We've already seen that not just in the United States, but across many parts of the world.
Ivey and health officials also need to increase testing and contact tracing.
Yes, all of that is difficult, but what are the consequences? More deaths. Just how many deaths are acceptable? Is it 1,000 (we're almost there), or 2,000, or 5,000? Is any number unacceptable. It doesn't suffice for elected officials to claim even one death is too many when, through their own actions, thousands and thousands have died in Alabama and across the nation.
And those numbers don't include infected and once hospitalized patients who are left with permanent organ and lung damage.
Cities like Birmingham and Montgomery have mandatory mask laws, and they need to be enforced because a lot of people are going out without their masks. Still, there are many laws on the books that are difficult to enforce; that doesn't mean those laws don't have value. A statewide mandatory mask order if, nothing else, would lead more people to wear masks, plus it would give support to businesses who refuse to allow people inside without masks.
UAB is planning to bring students back on campus when the fall semester begins in late August, but there will be strict safety measures to follow, including wearing masks, social distancing, handwashing, and regular health checks.
Ivey says if the rate of cases and hospitalizations doesn't slow, she'll enact more stringent measures. But when she finally gets around to making those decisions, it could very well be too late.
Indeed, it may be too late already.
We've seen what indecisive leadership does during a pandemic. What we need to see – in Alabama and nationally – is a more determined response that helps put the virus in check. That includes mask wearing, increased testing, and contact tracing.
Every day that doesn't happen, more people will get sick and die when they didn't have to.

Joey Kennedy, a Pulitzer Prize winner, writes a column every week for Alabama Political Reporter. Email: [email protected]